Paul McGillion's Height
5ft 8 ½ (174 cm)
Scottish-born Canadian Actor best known for playing Dr. Carson Beckett on Stargate Atlantis. In a TV zone interview he said,
"I'm 5ft 10...and that's on a good day".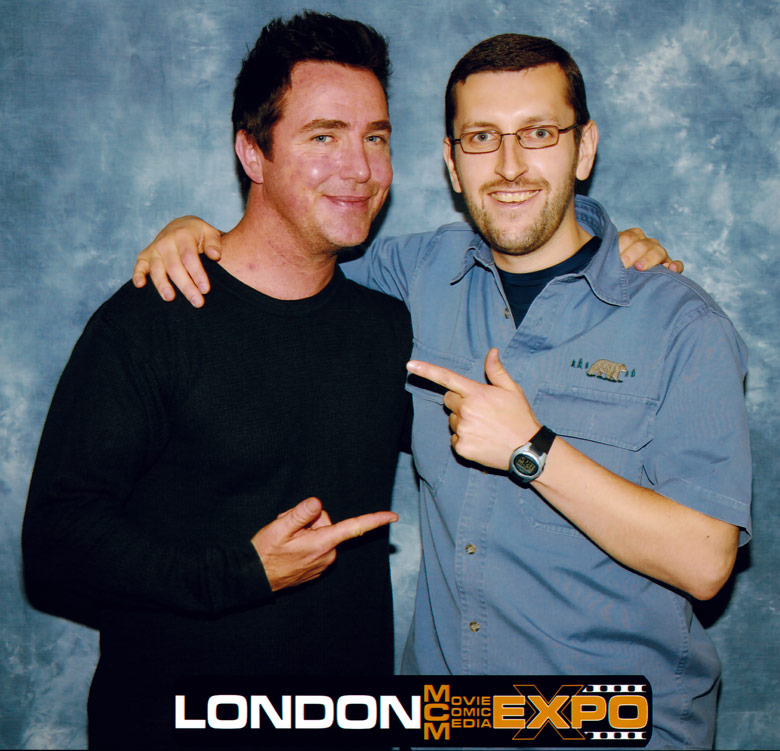 5ft 8 Rob and Paul @ MCM Expo (26 May 2007)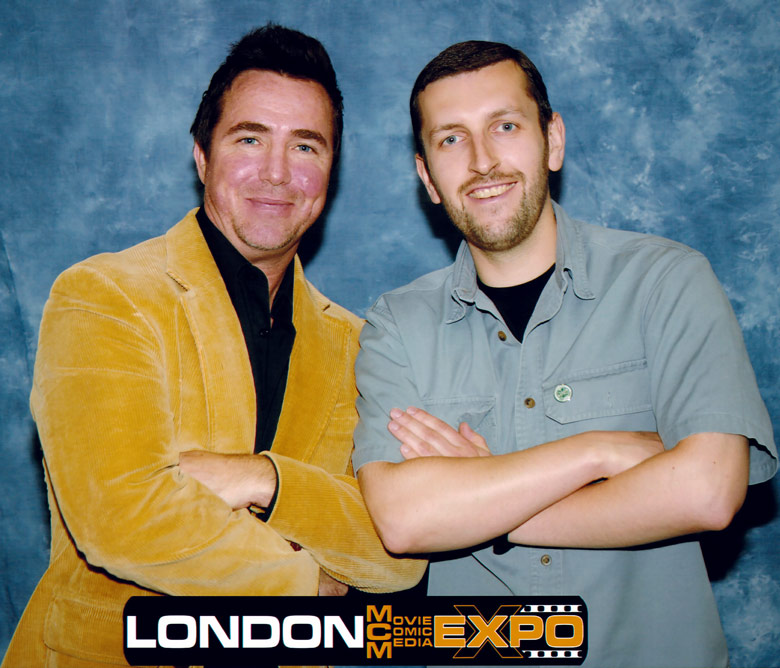 5ft 8 Rob and Paul @ MCM Expo (27 May 2007)
You May Be Interested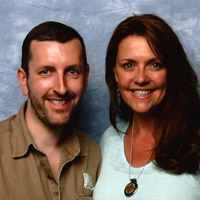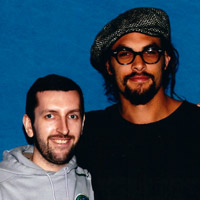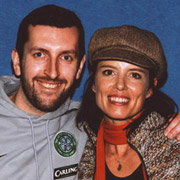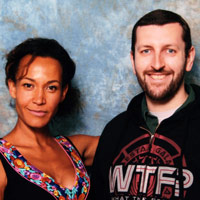 Add a Comment
31 comments
Average Guess (17 Votes)
5ft 8.26in (173.4cm)
Blanc
said on 22/Jun/20
His eye level doesn't help his claim
Jkiller
said on 29/Jan/20
5'8 honestly
jordanft19
said on 11/Oct/19
Rob's height twin!
Christian 6'5 3/8"
said on 28/Feb/19
Same height as Rob basically. He just has thicker hair.
World Citizen
said on 25/May/17
173-174 cm
hey rob
said on 17/May/15
maybe i can look 1cm taller with bigger hair, I sometimes wish for a bigger head so I could be an inch taller
176,2Tunman
said on 1/Jul/14
More likely 5'8-8.25 range,doubt he's 1cm taller than you.
avi
said on 7/Jan/14
same as you
lelman
said on 5/Jan/14
5'10" first thing in the morning on a good day with that hair.
173cm.
TNTinCA
said on 31/Dec/13
He never looked anywhere near 5'10" on Stargate Atlantis. He was noticeably shorter than David Hewlett on the show, who is closer to 5'10" than he is.
LG69
said on 3/Nov/13
5'10" with 2" shoes on. He's 5'8".
Lorne$$$
said on 21/Sep/13
You look basically identical... 174 not impossible, but 5ft8.25 would be better.
lelman
said on 26/Aug/13
5'8", probably 5'10" out of bed on a good day with some nice shoes.
Hullywood 1.75.5m
said on 17/Nov/12
Ok, on the first pic, he is the same height as rob, forget the hairs! On the second it seems like his shoulders are higher, but thats maybe the jacket.
Hullywood 1.75.5m
said on 9/Nov/12
Yeah, maybe a cm taller then rob.
ChiasmataX
said on 21/Nov/11
Yep 1 cm shorter base on posture/eye-level/ear-level. Not 174cm but 172cm guy.
Physics Enemy
said on 7/Nov/11
He's 1 cm shorter than Rob. 172 cm evening height. Never 174 cm. 173 cm early in the day.
Shaun
said on 20/Jul/11
5'10" out of bed including the hair maybe.
rob89
said on 18/Jun/11
Definitely doesn't look any taller than Rob. If anything he's slightly shorter, of course given that you don't count his hair as part of his height!
Legend
said on 2/Apr/11
lol in the first pic if you look at it peripherally it looks like he's flipping Rob off.
ka
said on 8/Mar/11
Rob if this guy is 174 cm, it's only fair that you're also 174. Both pic show it, the man and you are dead on same height. Paul only has more hair than you.
Dean
said on 31/Jan/11
solid 173cm..hair hair gives him 1-2cm. I never go on levels..but he has the same chin level, same mouth level, same nose level, same eye level, same size forehead, same hair level..before he has taller hair...he is bang on your height..a strong 5'8 wishing to be a 5'10 guy.
lolo
said on 26/Nov/10
do you wear converse on those pic rob? if yes hes definitely not over your height

Editor Rob
I was wearing around an inch sneaker that weekend, he had 0.9 inch samoa one day, then a 1.1-1.2 inch shoe the next day
Samwise
said on 7/Nov/10
Looks 5ft 8 on a 'bad' day.
Grace
said on 16/Dec/08
He looks about 5'9 or so and I love his charater off Stargate Atlantis. Love the accent as well. I have to say Paul looks the same height as David Hewlett and he's about 5'10.
MD
said on 28/May/08
lol! @ Scotty. You've got a dry sense of humor, my friend.
Charliemoto
said on 27/May/08
looks 5'9 to me

Editor Rob
guy has large hair, he asked me how the scottish accent was...I said it was the best scottish accent since Scotty.
MD
said on 22/May/08
lol!
He looks no more than 5'8.25" to me, Rob. I'd say almost your exact same height, really.
Joe
said on 22/May/08
Scotland is part of the UK, you tool.
norriski
said on 23/Mar/08
Comment is not about height but about where Mr. McGillion was bone. He wasn't born in the UK but in Scotland then moved with his family to Canada when he was about 2.
horacle
said on 11/Dec/06
he is 5'9 at max

Editor Rob
Flanigan is bang on 5ft 11.75, got a near perfect photo with him where he appears this mark...seen that guy twice. Mcgilly, yeah, possibly less...