Peter Berg's Height
5ft 11 ½ (181.6 cm)
American actor known for appearing in films such as Never on Tuesday, The Last Seduction, Cop Land and TV series Chicago Hope. As a film director he has helmed Battleship, Hancock, Lone Survivor and Welcome to the Jungle. In a 1994 Deseret News article talking about playing a taller guy (Byrd) he said:
"I'm about 6 feet on a very good day, and I weigh about, maybe, 180"
.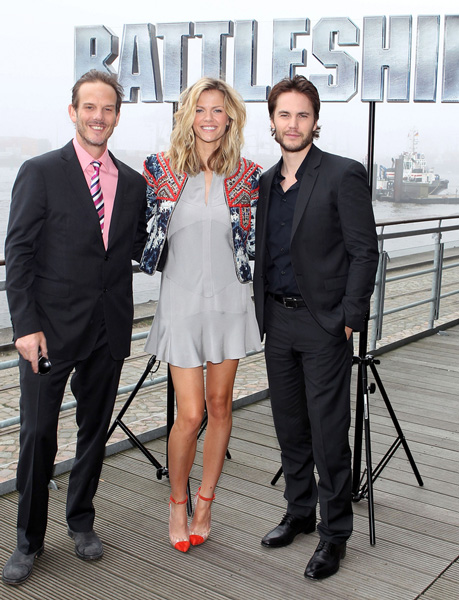 Peter with
Brooklyn Decker
and
Taylor Kitsch
Photos by PR Photos
You May Be Interested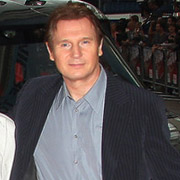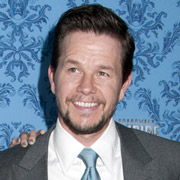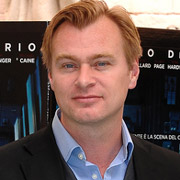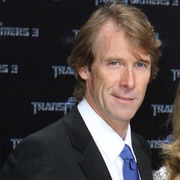 Add a Comment
25 comments
Average Guess (8 Votes)
5ft 11.72in (182.2cm)
Junior Hernandez 1990
said on 14/May/19
Peter Berg look an inch taller than Taylor Kitsch. Kitsch is more like 5'10.5" not 10.75".
Animus
said on 26/May/17
Would you say that the difference in height between Peter Berg and Taylor Kitsch primarily lies in the torso? They seem to have quite similar leg length.
Editor Rob: yes, I'd say a bit longer body+neck compared to taylor, with inseam lengths being quite close.
Rampage(-_-_-)Clover
said on 24/Jul/16
He looks at least 6ft in that photo...
SportsHeight
said on 19/Mar/16
Rob, how tall would you say Marcus Luttrell is, the Navy SEAL subject of the film Lone Survivor? Listed at 6'5", but looks to me to be more in the 6'3" range next to Wahlberg and Berg, who has a massive forehead.
Click Here
Here he is with NFL player Crockett Gillmore, who was measured at 6'5 7/8" at the combine:
Click Here
I feel like this proves that military listings are generally done in shoes, assuming they don't just ask you what your height is. What do you think?
Editor Rob: wouldn't have said that chap was over 6ft 3.
Rampage(-_-_-)Clover
said on 12/Nov/15
Not below 5ft11½.
Jake:1.84 m- 1.85 m
said on 12/Oct/15
He looks at least 1.82 m in the film 'Collateral' - which is an unmissable gem of a motion picture.
Andrea
said on 9/Feb/15
Well, Alexander is in converse and Peter doesn't look like he's wearing such thin shoes, but you're the "shoe expert"... I don't think there's less than 5.25-5.5 inches between them, just looking at other photos! Just give him 5'11 flat, to begin with... And Alex, once again, pulls off looking taller than 6'4, maybe he really is a big 6'4.5 guy?
MD
said on 9/Feb/15
"About six feet on a very good day" implies to me something more than half-an-inch off six feet; it implies something not less than an inch to my ear.
Andrea
said on 8/Feb/15
Rob, what do you think about the pictures of him with Alexander Skarsgard? Considering he's also got more shoes than him, he looks at least 6 inches shorter than him!
[Editor Rob: in the last photo their sneakers look quite near, although the camera guy is a lot closer to alexander than peter so it's easier to see how he looks taller in that shot, in others I think he can appear 5 inches smaller.]
S.J.H
said on 7/Feb/15
He had the kind of posture bringing himself look like a 5ft10 guy. Maybe closer to 5ft11.25 standing striaght but definitely not 182cm.
Hypado
said on 6/Feb/15
Peter Berg is 6 feet on a very good day. This.
Rampage(-_-_-)Clover
said on 25/Jan/15
Ron, you may want to add Cop Land to the list
MD
said on 16/Dec/13
Oops, forgot this other photo in my last post. It's a straighter shot of Peter with Skarsgaard:
Click Here
MD
said on 16/Dec/13
I guess it really depends on the angle:
Click Here
Click Here
I'd say when you take all of the pictures of the two, together, and take into account angles, footwear and leans/slouches, they are probably much closer in height than some think.
BTW, with a 6'4.25" Alexander Skarsgaard, for reference:
Click Here
Aragorn 5'11
said on 4/Jan/13
Obviously, he's atleast an inch shorter than Taylor Kitsch who's listed here as 5'11, though many claim he's 5'9/5'10 tops! This guy is 5'10 IF Taylor Kitsch is 5'11. Will Smith also has a good 3 inches on him. He's probably 5'10.5 not 5'11.5. He was on Alias for a couple of episodes too and he didn't even look that much taller than Jennifer Garner who's listed here at 5'7.5, and she was barefoot! I'd say on a good day he's 5'10.5 and on other days he's a weak 5'10. Much taller than I thought he was. I thought he was 5'5 or 5'6! Ha!
Dmeyer
said on 15/Nov/12
From his claim it means 5 FT 11.75 on a good day
dmeyer
said on 17/Feb/11
he claims near 6 ft and frank2 says near 6 ft then he is 5 ft 11.75
Puge Henis
said on 24/Dec/10
I worked with Peter Berg on the film Battleship here in Hawaii a couple of months ago. I'm 5'10" and he was about 2" taller than me. If someone can tell me how to post pictures here I will add the picture I took with him. Thanks.
dmeyer
said on 9/Jul/08
he does seem 6 footer pretty honest guy
Ed
said on 28/Dec/07
Just watched The Kingdom, and there is a ton of behind the scenes footage of Berg with Jamie Foxx, where they look very close in height. For the most part they look almost dead even, but that can't be right because Foxx is not 5ft11.75! Is Berg maybe less?
Chris
said on 2/Dec/07
Now you don't have to buy that 6'1 claim next to 6'1 Will Smith, lol.
Click Here
AshnarLynx
said on 19/Oct/07
He never looked taller than 5'11 to me. I never bought that 6'1 claim.
RZA
said on 4/May/07
He was in Smoking Aces with Ben Affleck. He looked about an inch and a half shorter than Affleck in that movie
Markus
said on 17/Sep/06
Is this the same Peter Berg? Seems about the same height as Christopher Walken, maybe a little smaller in this pic:
Click Here
sam
said on 7/Sep/06
Really? This guy always seems tall (6'1"ish) to me.
[Editor Rob: Honest actor alert...Byrd (basketabbler) said he could eat a stack of pancakes off of Berg's head aswell in that article!

That is what Berg said though - 6ft on good day]