Petra Nemcova's Height
5ft 10 (177.8 cm)
Czech Model. She's been listed 5ft 9.5, 178 and 179cm by modelling agencies.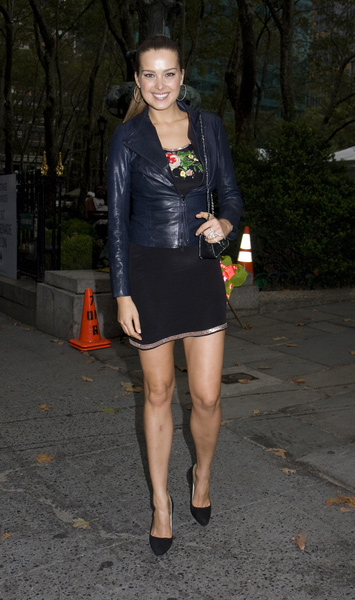 Photo by PR Photos
You May Be Interested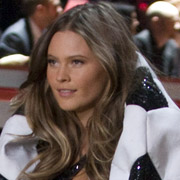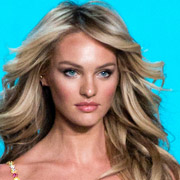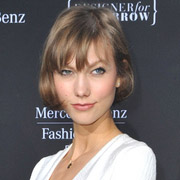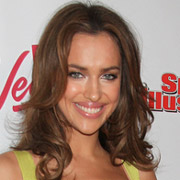 Add a Comment
42 comments
Average Guess (20 Votes)
5ft 9.55in (176.7cm)
Nik Ashton
said on 5/Apr/20
The voters think she was listed as 5'9.5" for a reason!
khaled taban
said on 9/Jun/19
No way 5'10", that's too high for her.
From what I've seen, 5'9.5" at most and anything above that is incorrect.
Junior Hernandez 1990
said on 30/May/19
177cm not under it not over 5'10 at best measurement.
MaryAnne
said on 15/Dec/17
She is more likely 5'9.5 from what I have seen
MaryAnne
said on 5/Oct/17
Not full 5'10
Milinaka
said on 2/Oct/17
5'10 is obviously way too high for sure! 5'9-5'9.5 at the absolute tops! Petra honestly looks closer to 5'8 range than 5'9!
Milinaka
said on 29/Sep/17
5'10 looks too high. 5'9-5'9.5 at the most seems right.
?jajshjak
said on 6/Jun/17
175-176-177 exactly in that range
Alessandra
said on 23/Dec/16
Hi ROb.how tall Petra in these heels.heels have similar height.
Click Here
Editor Rob: Alessandra, those heels should give 3.5 inch, no less than that.
Anon
said on 5/Dec/16
I've read a couple times in articles that she's 5'8, and she looks it. It's ridiculous that she's listed as 5'10, but Candice Swanepoel is listed at 5'8.5. Candice looks an inch taller than 5'8.5
melani
said on 22/Nov/16
petra no higher than 178 cm,I have seen live.
John
said on 9/May/15
This site adriana karembue as 6 feet 0.75. She makes Petra look like a child. How is that possible if she is 5-10?
Sasha
said on 1/Jan/15
Rob, the description says: "She's been listed 5ft 9.5, 78 and 179 by modelling agencies." What is 78? It it her weight? Or, maybe, you meant 178.
[Editor Rob: yes a missing 1!]
Sam
said on 13/Aug/14
Her taste in men is questionable...at least Penn is talented if not a nice guy.
Greg
said on 26/Aug/13
Now going out with Sean Penn! Young enough to be his daughter!
Arch Stanton
said on 10/Jul/13
I simply adore this woman, what a lovely face she has and she's 5 ft 10 too! What she ever saw in James Blunt I have no idea...
J
said on 24/Jun/09
Wow, really? I read somewhere online where they described her as a "statuesque 5'8"" She looks pretty tall
Ellen
said on 1/Mar/09
she's not even 2 inches shorter, Petra is leaning a little, i think they're the same height i she would stand up straight and when Bar wears heels.
don
said on 11/Jan/09
The pic with Bar Refaeli shows that shes at least 5' 10" because Bar(5'8/9") has on heels and Petra's in flats looking about 2 inches shorter
john
said on 28/Sep/08
Go to gettyimages....she is wearing heels next to Eva Herzigova, who is also wearing heels and she is 3 inches shorther than Eva, who is 5 feet 11. She is 5 feet 8 max.
Anshelm
said on 16/Apr/08
With Bar Rafaeli
Click Here
Steve
said on 2/Mar/08
Right, and Marissa Miller says she's 5 feet 8 and Klum says she is 5 feet 9...they are not even close to that, but they still say it.
Gambit
said on 1/Mar/08
In this video she says she is 5 10 and half:
Click Here
Steve
said on 21/Feb/08
Enough about her being over 5 10 or close to 5 10...I stood next to her at a Knick game and we were both in flat shoes...I am a little over 5 feet 7 and we about the same exact height. Look at the recent pics of her on Getty...she is in sky high heels and standing next to 5 foot 11 Eva Herzigova (also in heels) and Petra's top of her head comes up to Eva's upper nose. She is 5 feet 8 TOPS. She is obviosly in high heels next to Glenn.
Roe
said on 25/Dec/07
She has too be around six feet tall..In this video she has on flat ballerina types shoes,standing next to 5'9/5'10 Serena Williams. Looks like Serena has on 3 inch wedges, and Petra is the same height as her.
Click Here
sparti
said on 2/Nov/07
she looks shorter than sharon stone , being next to adriana karembeu,
the difference tween her and adriana is larger than on of adriana with sharon.
maybe sharon stone is having a growth spurt or what?
The Tarantula
said on 4/Oct/07
She looks more like a 5 9 to me,she doesn't look huge,does she?
Anonymous
said on 24/Jun/07
I'm not quite sure about this picture with Blunt and Nadia Bjorlin (5-8):
Click Here
Something doesn't seem quite right. She does in no way look 5-10 there.
jason
said on 23/Jun/07
you guys are NUTS...go to superiorpics and look at her at a recent event in Spain. Then go to Adriana Karembeu (6 foot 1) at the same event. They are both standing against the same background and you can see that Petra comes up to Adriana's nose. This is the second time they are either at the same event or next to each other and Petra is at least 5 inches shorter than Adriana. Petra is at the most 5 feet 8.
5-10 chick
said on 16/Mar/07
i never knew she was so tall, she always seemed shorter oh well.
Anonymous
said on 22/Feb/07
if she's 5 feet 11...than Elle Macpherson is 6 foot 4 because she towered over her in a picture on getty and Adriana Sklenarikova is 6 foot 6 because Petra came up to her lips in pictures on Wireimage
16and5'7.25''
said on 22/Feb/07
she looks to have MINIMUM 2'' inches on glenn in that last pic, and she's leaning while glenn is tilting his head UP!!!!! now imagine how i feel standing next to my 5'11'' sister and i'm only 5'7.25''!!!
Bombay Rocker
said on 21/Feb/07
Glenn has learn something from sly.....posture....look at him holding himself up as tall as he can in the second pic, probably she was wearing 4 inchers atleast. Anyways she is about feet 10 - 5 feet 10.5. Look at her next to blunt who is 5 feet 7.
Mark
said on 20/Feb/07
She is actually 5ft. 11.
The Horse of FUNK
said on 19/Feb/07
Wow, she looks beautiful in person.
And so my post has something relative to her height: Yeah, I think she's most likely between 178 - 179cm, which explains the 179cm her agency gave her. In other words, a solid 5'10.
derek
said on 19/Feb/07
lol u guys are going crazy about how tall she is.... im going crazy over how hot she is! But I do think the 5' 10 estimate sounds about right.
Anonymous
said on 18/Feb/07
you guys who think she is close to 5 feet 10 are nuts...look at her in flats next to James Blunt (5 feet 6 or 5 feet 7)...they are the same size
Anonymous
said on 13/Feb/07
Most models wear like 4-5" heels not 3-3". Those are tiny.
Derek
said on 22/Jan/07
Looks around 6'0"-6'1" in heels with Glenn so 5'10" barefoot is about right.
jim
said on 21/Jan/07
No way in hell she is 5 foot 10....Is she in heels in that pic? I stood right next to her at a Knick game. I was in shoes and I am a little over 5 feet 7 (so I was about 5 feet 8.5) and she was wearing sneakers and we were almost identical in height. She is 5 foot 8 maximum.
Anonymous
said on 27/Dec/06
Click Here
Several users were arguing over this on this site. I agree with the person saying that Petra is 5'9.5", also I have seen her listed at 177 cm.
Danny
said on 20/Dec/06
Seems pretty acurate, I've seen her listed as 178cm before...easier to tell by the fotos with James Blunt..