Patricia Arquette's Height
5ft 1 ½ (156.2 cm)
American actress best known for her portrayal of Allison Dubois on the tv series Medium. In film she has appeared in True Romance, Boyhood, Ed Wood and Stigmata. She once mentioned on twitter that
"I am only 5'2"
.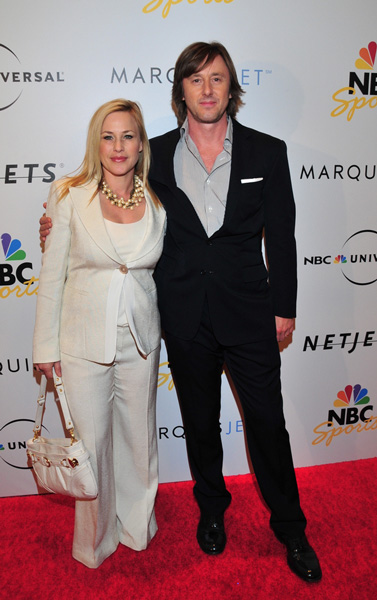 Patricia and
Jake Weber
Photo by PR Photos
You May Be Interested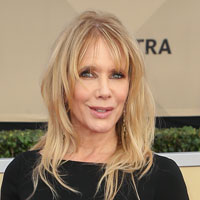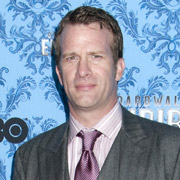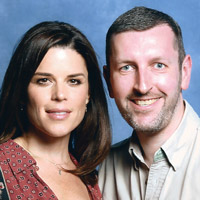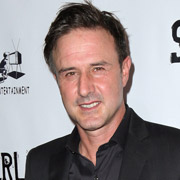 Add a Comment
41 comments
Average Guess (10 Votes)
5ft 1.5in (156.2cm)
Miss Sandy Cowell
said on 20/May/20
Patricia stars in some amazing films. No wonder Quentin Tarantino snapped her up for his film 'True Romance', and she was BRILLIANT! 💕 I'm watching her in 'Medium' right now. She just got in a lift and there was a woman actually shorter than her, which isn't very commonplace! Oh yes, Patricia starred in 'Boardwalk Empire' too. 💖
5ft1.5 😃👍💐
Miss Sandy Cowell
said on 21/Apr/20
I'm very happy to say that the CBS Drama channel has started showing a re-run of 'Medium' again, right from the very beginning.
Although it covers a variety of seriously disturbing subjects, it is done in such a way that it somehow manages to maintain a strong feel-good factor, showing how Patricia, portraying real-life medium Allison Dubois, balances her career with the bringing up of her three young daughters with as much love and stability as any child deserves - and more! She has an adoring husband, played by Jake Weber, who has to be around a foot taller than her, but never does he put her down for being petite, which is just how things should be. Their relationship oozes with mutual respect.
The series stars a truly awesome variety of exciting guest stars, so height enthusiasts are never without opportunities to size up celebs, one star of whom is her sister Rosanna, and another lady familiar to Celebheights is Neve Campbell. If I recall correctly, Neve stars in a two-parter, and the difference between Patricia and Neve drew me to how tall Neve actually is, yet she isn't even considered tall enough for catwalk modelling in the normal scheme of things! 🙊 No, Neve is merely what I'd term 'comfortably above average' for a woman.
If you are looking for a series that has everything, then this is for you. 💕📺
Patricia gets 5ft1.5.
Sandy A Cowell
said on 11/Apr/20
Last night for the first time ever, I saw the very last episode of "Medium". Patricia's Allison Dubois ages some 48 years during this and dies in a nursing home, a very old lady with long white hair.
It isn't as sad as it sounds because you see Allison young again and meeting up with her husband Joe in the afterlife. It was beautifully filmed and arresting and emotional to watch. 🤧😇
5ft1.5
Sandy A Cowell
said on 8/Apr/20
I forgot to give my beautiful Patricia some Birthday kisses!
Here they are then:
😘🎂🎊 XXXXXXXXXX 🍰🌺💝
PS Patricia stars in a film with the huge Tim Robbins! It's entitled "Human Nature", and you can even hear her sing in the film. She has an incredibly sweet singing voice, to be sure!
Sandy A Cowell
said on 8/Apr/20
🎂💝💐🎈 Happy Birthday Patricia! 🎈💐💝🎂
Patricia Arquette, one of my favourite actresses of all time, celebrates her 52nd Birthday today. Many Happy Returns to her! 🥳
5ft1.5 😁🎁🎊
🎂💝💐🎈🎂💝💐🎈🎂💝💐🎈🎂💝💐🎈
Miss Sandy Cowell
said on 22/Feb/20
I'm watching a later 'Medium', and this is part two. Patricia's Allison Dubois has had surgery to her head and she has lost her psychic abilities and the sensation down half of her body. It's obvious that it'll come back though. One has to admire the little lady's bravery and selflessness. 🔮
Aha... she's just had a vision! I knew she'd get her gift back and start saving lives again, bless her. 💗🌹
@ Karin Marie Nystrom - I agree with you that she's awesome and about as cute as they come! 😁👍
5ft1.5 for the magical Patricia Arquette. 😄💐
Karin Marie Nystrom
said on 7/Feb/20
5' 1" Max. She's awesome and super cute!
Nik
said on 14/Dec/19
@ cupidscouple - That's a very nice thing to say!
Miss Sandy Cowell
said on 11/Dec/19
Oh, I'm in Heaven watching this episode of 'Medium' - there are cats 🐈EVERYWHERE! Added to that, Patricia just 🐈 passed her husband, played by Jake Weber, and she didn't even come 🐈 up to his shoulders! I think they usually use clever camera angles for conversations between the two, causing me to ponder if Jake is really 🐈 as tall as the six foot one odd that's written up for him, but 🐈 tonight's miaowingly good episode has quashed all that!
Patricia gets 5ft1.5. 🐈😁👍🐈🐈
Miss Sandy Cowell
said on 18/Sep/19
How can Patricia's Allison Dubois have died in the series? These stories are written with the guidance of the real Allison Dubois, so she MUST be alive!
Could it be that this is a fictitious part of the storylines? Patricia is still in it, communicating with her daughter, who has the same nightmarish 'gift'. I have no idea which Season I am watching on CBS Drama, but I intend to find out, and also see if the real Allison Dubois died while the series was in the making.
Either way, what a horrid surprise it was to see her husband, played by Jake Weber, wake up to a wife in a permanent slumber. 😿
Patricia gets 5ft1.5.
Goodness me and praise the Lord! It was just a dream after all... 😥 Phew!
Sandy Cowell
said on 23/Apr/18
I have invested in a copy of the first series of Patricia's 'Medium' and I've just seen the Pilot. I never realised that it was based on a real-life person, having only watched the odd few episodes. Talking, as I have, about this wonderful actress, I seized the opportunity to buy the first series when I saw it advertised! Maybe it will become as addictive for me as 'Boardwalk Empire'! It has Patricia as a young Mum, encountering all sorts of mixed reactions to her psychic abilities. You feel really sorry for her at times, especially when her own husband starts on her! I know one thing for sure - she always carries the 'feel good' factor with her in everything she does, and although I'm only on episode 2,I have found it intriguing, amusing and even beautiful, rather than outright frightening. Patricia, apart from her three little daughters, has so far been the shortest cast member, including any extras which I have spotted! Yet she is confident and positive - and I know that she will go even further up in my estimation, if that is even possible!
Not entirely ignorant of the series, I remember a double episode which featured Neve Campbell, an actress who is no stranger to the weird and wonderful! It'll be mega interesting to compare her 5ft6 to Patricia's 5ft1.5!
Sandy Cowell
said on 19/Apr/18
😤 Correction Time! 😤
That should have read, '... the manner in which she acts them out IS quite unbeatable!' and certainly not ARE, the subject being 'the manner' which is singular!
Sandy Cowell
said on 14/Apr/18
🎂🎁 Belated Happy Birthday to Patricia, who was the big 5 O on the 8th! Still absolutely gorgeous! 😊 🎁🎂✉💐
Sandy Cowell
said on 14/Apr/18
I've always known I love this girl, for the parts she tackles so well and the manner in which she acts them out are quite unbeatable! She plays such gutsy parts and the fact that she is just 5ft1 and-a-half simply does nothing to put her off! Indeed she was the main reason I hunted down a height site, and the first person I checked out! I was happy to see she was my sort of height and so full of balls!
It came as a great and exciting surprise to find that she is starring as a guest in the fantastic 'Boardwalk Empire' series! I couldn't believe it when I heard her voice, which actually registered before her actual depiction, for the women in this are wearing 20's attire, and thoroughly attractive as it is, it can cause one to wonder, "Is that really so-and-so?"
Well, it was Patricia, who sports a short, curly, blonde bobbed hairstyle and wears clothes which show off her ample bosom, but running a bar, as she does, there is no way she is the sweet and feminine version we see in 'True Romance' and 'Stigmata'! This girl hits you if you moan, or as she puts it, "I don't like men who whine!"
Despite a 7-inch height gap, she goes for Nucky (Steve Buscemi), and blackens one of his eyes as he tries to offload his problems on her! Dismayed, he hits her too, but they do end up with a very passionate conclusion, the details of which you can just imagine! They become friends and allies, Patricia's character of Sally living in as powerful a position as any gangster man. Fantastic to watch, and her lack of height doesn't take away from her forbidding, don't-mess-with-me presence!
This time round, I will go again for 5ft1.5! 😁👍
🍺💰🔪🔫🚬🍷🍻🎲🃏🎬
Sandy Cowell
said on 16/Nov/17
@ Spencer - 5ft2.5 is huge for her! I was surprised to find out she was 5ft1.5, but let's face it - she's fantastic whatever her height!
Spencer
said on 14/Nov/17
Looks 5'2.5"
Sandy Cowell
said on 8/Feb/17
What a great range of height-guesses for Patricia! There are estimates ranging from 4ft11 to 5ft3, which is an enormous 4" difference, and I don't believe that I've come across this for a small person before! I go along with the shorter options as I thought she was tiny in 'Stigmata', where she even wears platforms fresh out of bed to fetch her post! Also in that film, she walks down a busy street with platforms on and everyone, yes, EVERYONE is a giant in comparison!
In 'True Romance', I don't recall seeing her without her chunky shoes on, even sitting down! She makes Christian Slater look tall, and he is at best average!
I have mentioned recently that height isn't the first thing I notice about somebody, accept it can be if it is an extreme one! Usually, I notice the face and hair-colour first, but in certain cases, a very small or an exceptionally tall height will home in on my receptors first of all! Patricia is one such case! I really did think she was well below 5ft! I would have believed 4ft10 over 5ft3!
When she came up as one of the stars equal in height to me, though, I was more pleased with that revelation than any other! She is one of my favourite actresses and the things she is in are mind blowing!
I will give her a mighty generous 5ft1! 🌹🌸🌻🌼 🏆
Rob: Could you please add the film 'Lost Highway' to her credits? That film takes quite some unravelling and the music is fantastic!
It is a David Lynch film.
Len
said on 18/Oct/13
Surprised that she's that short.
SIlent d
said on 24/Jan/12
156cm. That is why i thought thomas jane was 6 foot.
guyfrommars
said on 24/Apr/11
5'1" or even slightly under. In the movie Holy Matrimony she looks nearly the same height as her 12-year-old co-star. Also, in Medium, although wearing heels, she is dwarfed by everyone in the cast, even her on-screen daughters. She is really tiny woman. Probably her chain smoking from an early age prevented her growth.
cupidscouple
said on 23/Mar/11
Good things do come in small packages. Patricia Arquette is someone I would love to meet
Anonymous
said on 19/Nov/10
She was on CBS The Talk the other day and next to "barely 5f2" Sharron Osbourne, Patricia was so tiny! I doubt she is even five foot... I say she's 4f11ish.
Brad
said on 11/May/09
Her sister is about the same height, Madonna actually looks tall with somebody outside of Jellybean and that says a lot not even being 5' 4".
Jedigoddess
said on 18/Apr/09
Patricia is very short and petite in person. I met her with Thomas Jane at a convention. I was surprised because I thought she was closer to my height (which is 5'5), and on medium she doesn't look petite to me at all. I stood right next to her and I talked with her, and she was shopping while pushing her daughter in a stroller. In person she is much prettier than on screen, and soft spoken.
Pedro Elizondo
said on 10/May/08
What about her sister.. Rosanna?
glenn
said on 1/May/08
thanks amy.
Amy
said on 1/May/08
Actually, Patricia is 5 ft 1. Allison herself said it. I don't remember her exact words, but she said that she is happy with the way Patricia portrays her, and that she was pleasently surprised to see that Patricia was shorter than her. Her last comment was that she getts happy over little things, details like that (being taller)and ended saying "She's 5 ft 1. 5 ft 1. Who would've known". I'll search for the full commentary. I'll write it here if I find it.
P.S. Glenn rocks in this picture B-)
xD
said on 20/May/07
lol glenn looks like some rockstar with that hair.
Franco
said on 30/Apr/07
something is very wrong in the pic with glenn above :- wtf
hmm, if she's wearing heels of any sort she'd be max 1.65m thats about 10cm to Glenn's (whos with shoes may be 1.75m), the thing is Glenn is leaning, so i doubt she had heels, maybe sport shoes at this point, otherwise she'd look taller in the glenn pic. Glenn looks over 6'0 there indeed LOL
wow she's so short, definetely 5'1 (add half, take off half) no difference really.
Austrian
said on 12/Apr/07
haha, Glenn you look like 6'1 beside her
UNK
said on 28/Jul/06
A barefoot Maria Bello (5'5") still an inch taller than Arquette in heels.
Click Here
Michael W Anderson
said on 31/May/06
I totally agree. She was so genuine and humbled that I was a huge fan, and came from Maine to meet her. It was such a great experience, because a lot of people where like 'Mike, don't be disappointed if she is really busy or if you don;t get to meet her, etc. " I just said, "I am not worried at all.", and i was right. =)
MD
said on 25/May/06
Just seeing her on T.V. and in interviews she just looks like the most genuine and nice person you could meet, and, that's rare in world, let alone in Hollywood. lol
Michael W Anderson
said on 24/May/06
Yes, I am! I feel lucky to have met her, having been a fan since 1991 (I was only 11 then, THAT is the scary part!)What was wonderful about meeting her was that she did not make me feel lucky to meet her, she was more excited to meet me and thanked me for coming, more than I was able to thank her (I had come from Maine for the March 06, 2006 "Medium" honor night at the Paley Television festival in LA).
She was so gracious and joked with me saying I "must have been just a wee babe" when I told her when I became a fan, etc.
It was a great experience, and I have been happy to share with people how incredibly nice and open she was.
TJ
said on 12/May/06
Lucky man Michael :-)
Michael W Anderson
said on 10/May/06
Yes, she is 5 ft 2. She is a sweet, lovely woman. I am the man in green and white with her above. =)
trevor
said on 4/Apr/06
nice hair glenn
TJ
said on 26/Feb/06
Glenn is leaning and she was very likely wearing heels. Gorgeous woman :-)
MD
said on 26/Feb/06
Well, she looks so short on Medium, because the man that plays her husband is 6'2" or over.
S
said on 24/Feb/06
I heard she is 5'3" but she looks tiny in Medium. The 13 year-old-girl who plays her daughter is almost as tall as her when she's (patricia) wearing heels.
weise
said on 5/Oct/05
she doesnt look that tiny maybe shes close to 5"3"