Rosanna Arquette's Height
5ft 3 ¾ (161.9 cm)
American actress, best known for roles in Desperately Seeking Susan, Nowhere to Run, Pulp Fiction, The Whole Nine Yards, After Hours, Silverado and The Executioner's Son.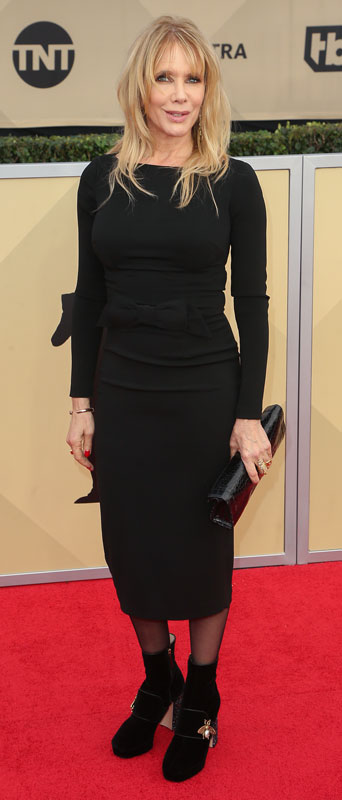 Photos by PR Photos
You May Be Interested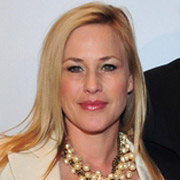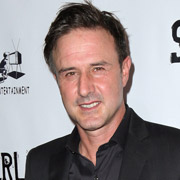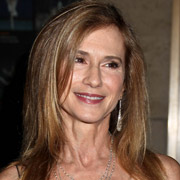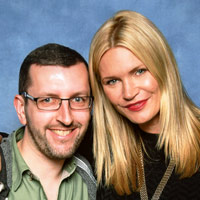 Add a Comment
12 comments
Average Guess (6 Votes)
5ft 3.75in (161.9cm)
Nik Ashton
said on 27/Jan/20
@ Sandy Cowell - Lucky LT 2!
Miss Sandy Cowell
said on 22/Jan/20
I should think, Nik, that they mix in different circles. Liv Tyler, on the other hand, has got to know VB! Lucky VB!
Nik Ashton
said on 20/Jan/20
I would love to see a photograph of her with Victoria Beckham!
Nik Ashton
said on 19/Jan/20
@ Sandy Cowell - How people perceive height can be a lot to do with the company they keep, the fact that people perceive height differently is one reason why it is such a fascinating subject! I've been called average on a few occasions!
A girl of 5'7" may consider her friend of 5'5" short! Not on your nelly!
A man of 6'2" may consider his friend of 5'10" short! Not on your nelly!
Miss Sandy Cowell
said on 15/Jan/20
I was very excited yesterday to find Rosanna starring with sister Patricia in Patricia's hit series 'Medium'.🔮🌹
The much smaller Patricia, 5ft1.5, described this woman, a man-eater, as TALL! I don't see 5ft3.75 as tall by any stretch of the imagination, but it was a realistic little touch, because often, girls who are over 2" smaller than their peers, DO see them as tall, especially when, as with Patricia's real-life character Allison Dubois, they have made their mark in this World, having every reason to believe in themselves.
Rosanna can have 5ft3.75. 😁💐
Miss Sandy Cowell
said on 25/Nov/19
I found out today that Rosanna starred with David Bowie in a comedy film called 'The Linguini Incident', so I ordered a copy. I so look forward to comparing her to David - and I reckon the movie will be a great viewing experience in itself.
I've seen Rosanna tackling comedy before - even if it was of the black variety - in 'Pulp Fiction' and 'Desperately Seeking Susan', the latter of which I saw at the pictures. Rosanna WAS shorter than Madonna, even though they were supposed to be playing girls of the same height and weight. I remember shortly afterwards that Madonna went on a diet; she must have been steaming when she read some of the things the thoughtless critics wrote. Celebs are people too you know, you outrageous, horrid reporters, who will write anything to sell your rags! 😝
Rosanna gets 5ft3.75. 😁💐
Miss Sandy Cowell
said on 10/Aug/19
🎂🎈🎉 Happy Birthday Rosanna! 🎉🎈🎂
Wishing Rosanna a very Happy Birthday.
The last time I saw her act was in Quentin Tarantino's 'Pulp Fiction'. She is definitely a taller girl than sister Patricia, and I agree with Mister lennon that Madonna was taller than Rosanna in 'Desperately Seeking Susan', which I saw at the pictures.
I will agree with 5ft3.75, but that means Madonna, certainly at the time DSS was made, was the 5ft4.5 she went by.
🎁🕯️💐🎂🎁🕯️💐🎂🎁🕯️💐🎂🎁🕯️💐🎂
Mister lennon
said on 22/Apr/18
I guess 162-163 for madonna and 160-161 for rosanna.
Mister lennon
said on 22/Apr/18
She is shorter than madonna. Madonna owned her in the movie and in real life by more than an inch.
Sandy Cowell
said on 20/Apr/18
@ Rob - Too true, but seeing the two sisters together is a rarity. I have only ever seen them together in pictures!
Sandy Cowell
said on 19/Apr/18
Fantastic to see you made her a page, so thanks Rob! 👍
Well, when I saw her written up as 164cm, I did wonder! I remember seeing 'Desperately Seeking Susan' - on the big screen at that - and I didn't believe she was the same statistically as Madonna! She looked more petite, certainly in those days! Both girls were meant to be 5ft4.5 and 110lbs. Madonna was then around 119lbs, but soon to slim down like mad!
Rosanna was naturally petite, and perhaps 5ft4 or just under back then. The year was 1986. I saw it when it first came out.
I will happily go along with 5ft3.75!
👆 Fascinating Fact Time! 👆
I wonder how many people know
that the song 'Rosanna' by the rock group Toto is about Ms Arquette?

Editor Rob
She can look sometimes 2.5 inches taller than her sister...but then she can look shorter than someone like madonna a bit too.
5ft7Accountant
said on 18/Apr/18
Spot on listing. Thanks Rob!