Richard Dreyfuss Height
5ft 4 (162.6 cm)
Peak height was 5ft 5 (165.1 cm)
American actor best known for starring in films like Close Encounters of the Third Kind, Jaws, Stakeout, The Goodbye Girl, American Graffiti, What About Bob, Down & Out in Beverly Hills and Mr Holland's Opus. In a Today interview when talking about being bipolar he said,
"It's like being ashamed that you're 5-foot-6 or something. It's just part of me"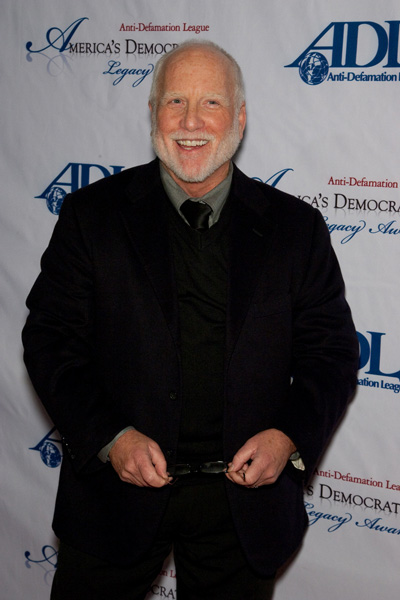 Photo by PR Photos
You May Be Interested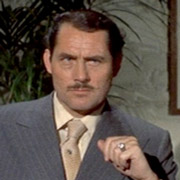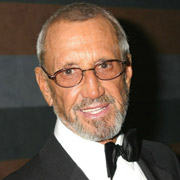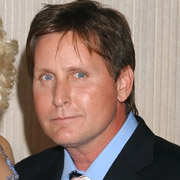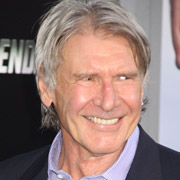 Add a Comment
21 comments
Average Guess (2 Votes)
Peak: 5ft 4.88in (164.8cm)
Current: 5ft 3.88in (162.2cm)
Nik
said on 14/Apr/19
His height is so cool, I also like his name!
Phil
said on 1/Jul/17
A short guy. 5 foot 5 or 5 foot 4.
Ian C
said on 3/Sep/15
So why was he cast as a policeman in Stakeout? At least the downright little Al Pacino (who has played more policemen than people of any other vocation) can seem menacing. Dreyfuss is going to what? charm criminals into submission? Make wise remarks until they surrender?
Sam
said on 2/Apr/15
Rob, could you add to his credits: The Appreniceship of Duddy Kravitz, Down and Out in Beverly Hills, Stand by Me and What About Bob?
He's still an active actor so probably should get a current height, he's more likely around 5'4" these days.
177cmGuy
said on 21/Nov/14
165-167cm was probably his peak height. Today could be 162-165cm. His performance on Jaws was terrific.
Arch Stanton
said on 12/Oct/14
In quite a few films they rib him for being short, always looked 5'5" ish to me.
Arch Stanton
said on 12/Oct/14
Rob can you add a photo and The Goodbye Girl which he won Best Actor for?
Arch Stanton
said on 20/Jun/14
Teri Garr had easily 2 inches on him in Close Encounters, can't be anything over 5 ft 5.
jordydecke
said on 16/Feb/14
looks this small if not shorter in 'RED' - has tiny legs and Morgan Freeman makes him look like a schoolboy. Great actor though!
Arch Stanton
said on 27/Sep/13
5'5" tops, looks really short in American Graffiti. Anybody know what he claims?
leonari
said on 30/Nov/12
Not a mm above 5'5". Always looked very short in each and every movie. Amazing actor.
The Exorcist
said on 29/Nov/12
Maybe as high as 5'5.5 at his peak.
Trevor
said on 4/Feb/11
I said hello to Dreyfuss at the Sutton Place hotel bar in Vancouver BC about 13 years ago. I am 5 foot 9 and I was considerably taller than him. I would say 5 foot 4
Brad
said on 17/Nov/08
Tony G. was at the same show I was at....he walked by me and I was just over a foot taller. He's 5' 5"
runt
said on 17/Nov/08
MD, those others actors at the end are 5-3 and 5-4, that's why he looked taller. Teri Garr, who played his wife is listed here at 5-7. I don't think she looked a full 2" taller than Dreyfuss though. The other lead actress may be a full 5-7.
MD
said on 3/Nov/08
Just got through watching
Close Encounters of the Third Kind
after the first time in years, and just realized that Dreyfuss was the lead actor. lol Give me a break, though, the movie was released before I was born.
Anyway, I'd never paid attention to his height, but noticed that this time he did look rather short. I was surprised, though, to come here and find out his height was this low. In the movie, his wife looked taller than him, but I thought they'd just found a tall actress. He also only looked short, otherwise, near the end when lined up with the rest of the folks going back into space. They must have given him some really good camera angles.
Lebensdorf
said on 29/Oct/08
Ashley, sometimes men can look shorter than they actually are from a distance because they tend to be bulkier than women. Women have smaller heads and more physical slightness, too. I would say 5'4'' or 5'5'' is accurate.
Ashley
said on 1/Jul/08
I saw Richard Dreyfus at the Watchung train station in Montclair on my way to work this morning. I wasn't sure it was him because he was so small, but sure enough, I did a search online and this discussion came up. I'm 5'3 and he looked shorter than me from 2 feet away.
Tony G.
said on 27/Apr/08
I saw him today at the Hollywood Collectors Show. There was a long line to get his autograph, but I was able to stand near him. I was wearing those tricky elevator shows (probably the best place to wear those is at a celebrity show!) which put me at 5'6" (the claimed heigh increase is 2") and Richard was definitely shorter than me. He looked 5'5", and possibly as low as 5'4.5".
Chris
said on 19/Mar/08
What about bob is a hilarious movie, I can recite the entire movie as well!
mcfan
said on 9/Dec/05
Teri Garr and him didn't seem to be two inches apart in "Close Encounters of the Third Kind." I would say she was one inch taller than him. He might have been closer to 5'6 back then.