Rik Mayall's Height
5ft 10 ¾ (179.7 cm)
English actor best remembered for roles in TV shows such as The Young Ones, Bottom, Blackadder and The New Statesmen. In film he appeared in Drop Dead Fred, Carry on Columbus, Guest House Paradiso and Churchill: The Hollywood Years. In the 1990's he claimed to be Height 5 feet 11 inches.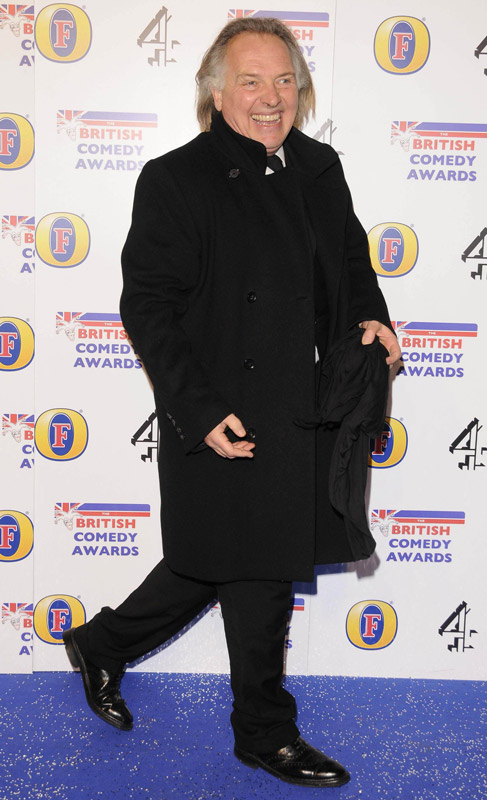 Photos by PR Photos
You May Be Interested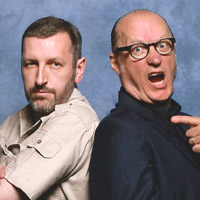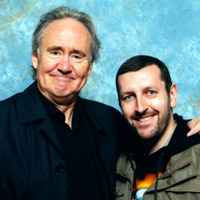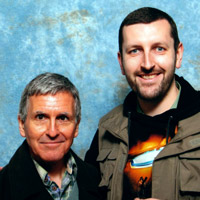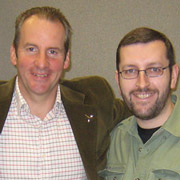 Add a Comment
34 comments
Average Guess (18 Votes)
5ft 10.9in (180.1cm)
Terry
said on 16/Nov/20
A very strong 5'10.
Mr B
said on 20/Mar/20
he was 5ft 11.75 182cm
Miss Sandy Cowell
said on 1/Jul/19
Hey man! I love this guy! Do you remember what he called Captain Blackadder? He called him Catpain Black Udder! Hmmmmm! I'm gonna stick that on RIGHT NOW! 😂
FIVE ELEVEN.
Miss Sandy Cowell
said on 19/Jun/19
Rik loved headbutting Tim McInnerney in 'Blackadder'!
5ft11.
Miss Sandy Cowell
said on 6/Apr/19
I remember the look of shock on my Mum's face when I told her I was waiting for a programme called 'The New Statesman', in which Rik played a character hilariously entitled Alan B'Stard! For my Mum, it was a 'New Thing' that I should be showing even the remotest interest in Politics, but I kept the subject matter of the sitcom a secret until she gave it a watch for herself...
She uttered, "I didn't think that Politics was your thing, and here's the proof!"
I was in my late twenties/early thirties.
She watched it nonetheless and it DID afford her a laugh or two! Back in those early days, I would have given Rik 5ft11, and in his days starring as Rick in 'The Young Ones', but more so in 'The New Statesman', when he needed to be smartly dressed.
Conversely, in 'Bottom', wherein he played the slobbish Ritchie Richard with his chief comedy partner and friend Adrian Edmondson, who played Edward Elizabeth Hitler, he was dressed in such a way that made him look positively portly, so could look slightly shorter, say 5ft10, but in 'Blackadder', as Lord Flashheart, he looked every bit his full height.
I will go with 5ft11, optimum height.
Sandy Cowell
said on 14/Feb/19
I would have guessed him as even taller TBH!
Sandy Cowell
said on 13/Feb/19
Although he's called 'Ritchie' in 'Bottom', his real name in the sitcom is Richard Richard! When I was a kid, I often wondered whether there were any people out there with the same surname and first name; they also have Lord Percy Percy in 'Blackadder'!
But this is fiction! My boyfriend knew a little albino girl called Kelly Kelly. She was a really impish child, the sort that the teacher from when I was 8/9 years old, one Miss Henriksen, would have gladly washed said child's mouth out with soap and water!
Yes, times were strict those days!
Sandy Cowell
said on 13/Feb/19
Yes, I saw 'Bells' yesterday, and I definitely noticed that Rik is little short of 5ft11! I also observed that one of his blond eyebrows was hanging lower than the other....
Every woman fell for him in that room, including Blackadder's fiancee, and a little dangly bit hanging out of place wouldn't have put me off Lord Flashheart so much as a single jot, even he admittedly felt more comfortable in a frock!
😁👍
👗
Sandy Cowell
said on 11/Feb/19
Rik can be seen in episode 6 of the first series as a prisoner called 'Mad Gerald'. He is almost completely unrecognisable, with overgrown hair and as for his attire...? Well, we won't go there, but I could almost smell him through my television!
If his voice wasn't so distinctive, he might have even fooled me!
There was a little height difference between Rowan and Rik, but Rik's clothes are so shabby that he's wearing socks, and even they have holes in, so I best wait to see him as Lord Flashheart sweeping Bob off her feet in 'Blackadder II'! He looks tall there!
Rik must have found it frightfully amusing to be cast at the end: 'Mad Gerald - himself!'
Colberto
said on 3/Feb/19
Looks similar to me when I was a weak 5'11" like 5'10 ½- 5'10 ¾"
Sandy Cowell
said on 1/Feb/19
I was sitting on the toilet when my boyfriend broke the news that Rik was no longer with us.
I think he might have found it somewhat funny!
He still causes me to crease up in pain every time I watch him.
Rik can have five eleven! xxxx 💋
Man in Black
said on 2/Jun/18
Watching The Young Ones now, probably a weak 6" in shoes. Holding his own against Nigel Planer who only looks 1.5" taller. Mid to late 90s he was probably a weak 5'11
Sandy Cowell
said on 30/May/17
I miss you Rik. 😖
I love you as well!
My boyfriend chatted to you at the Churchill Theatre, Bromley! I wish I'd been there too!
You were always my favourite 'Young One'!
xxxxx Great fellow! 😉
Sandy Cowell
said on 2/Nov/16
It doesn't seem possible that Rik Mayall hasn't been with us for some 2 and a half years now. He was always my favourite 'Young One' and he was great in 'Bottom' with Ade Edmonson, his comedy partner and friend. When I first heard that there was a programme called 'Bottom', I thought someone was winding me up! When I finally saw it, I wasn't in the least bit surprised to see who was in it!
He made a brief appearance in 'An American Werewolf in London' and his 'Blackadder' character, Lord Flashheart, was larger than life and even intimidating to Edmund Blackadder himself!
It was from his role in 'Blackadder' that I noticed he was really quite tall and strong. In 'Bottom' he stuffed his clothes out to make himself into a more convincing slob, and that just made him look shorter!
I would have guessed him to be around 5ft11/6ft and that is what he was.
I'll never get used to the fact that he passed on before his time. He was a comedy genius!
Aza
said on 21/Jul/16
Just saw again after many years his performance in the ' warriors of Ghengis Khan' in ' Bad News' ..... Still so funny. May God bless him! Always thought he was more a strong 5'10.
MaskDeMasque
said on 3/Nov/14
Broken my ankle a few days ago and spent all of yesterday watching bottom on netflix lol. Rik looks like a strong 5'10 weak 5'11. 5'10.5-75 range i would say. Ade looks about 5'9.5
[Editor Rob: hope it heels up well!]
Rhonda
said on 18/Oct/14
Watching Bottom on Gold, RIP RIk, looks about 5ft10-11 going by visual clues such door frames. He does slouch a lot on the show.
lelman
said on 18/Jul/14
He is a good 5ft 11, and Ade seemed like a strong 5ft 9 (he always wore big shoes in Young Ones and Bottom but still got edged out by Rik).
womble
said on 7/Jul/14
Look's about 5'10" in Drop dead Fred, so maybe 5'11" in shoes. Rest in peace Rik Mayall comic genius.
Philip Bloom
said on 26/Jun/14
Rik is 5'10. 182cm is a gross exaggeration as most celebs like to add an inch or two.
iyolo
said on 19/Jun/14
RIP Rik Mayall-you were great....
Reg
said on 19/Aug/13
I'd say 182cm at his peak but 180cm today.
Scott 5'11
said on 5/Feb/13
Recently seen him in drop dead fred and hes definitely the tall end of 5'0. 5'11 is believable which would make ade edmondson 5'9.5 possibly just 5'9 judging from Bottom (Ade wears big footwear in the young ones and Bottom).
Scott
said on 11/Jan/12
Has always looked around 5'10 to me. Was slimmer in 'the young ones' days. If Ade Edmondson is 5'8 or 5'9 (which I believe he is) Rik would be 5'10. Always seemed to be an inch between them.
Chris Robinson
said on 8/Oct/11
I think he is deceptively tall because of the character she plays.
daii
said on 17/Jun/08
Rik is definitely about 5'11.5
you can see a 5'10 Ade Edmondson the same height as him in Bottom but Ade is wearing boots which add a 1 inch lift.
Rik looks hell of a lot shorter in The Young Ones, but maybe thats because Nigel Planer (Neil the hippie) is 6'4!?
Tall Guy
said on 9/Aug/06
I agree on 5'11. Nigel Planer, however, is taller than 6'2.5, he's 6'4!
Big Show
said on 14/Jun/06
Nigel Planner is taller than 6'1. He's about 6'2.5 (he was the exact same size as Hugh Laurie).
Anonymous
said on 4/May/06
He probably looked smaller because Nigel Planner (Neil the Hippy) was 6'1".
Jane
said on 9/Apr/06
I met Rik Mayall at a book signing and he looks so gorgeous in real life - I could not believe it! I would say he is between 5.10 and 5.11
AD
said on 16/Mar/06
I remember an episode of bottom where he was on the phone and described himself as "five feet ten"
CelebHeights Editor
said on 20/Nov/05

He is listed 5ft 11 by agency.
Steven
said on 5/Aug/05
Yeah in the Young Ones he looks like a 5.8 - 5.9 guy. But when you see him in Blackadder and Bottom you can see he's around 5.11.
Kate
said on 14/Jun/05
Yes, I queued behind him in Marks and Spencer and was surprised how tall he was, not very much under 6'. In the Young Ones I always thought him a fair bit smaller.