Nigel Planer's Height
6ft 2 (188 cm)
Peak height was 6ft 3 (190.5 cm)
English actor best known for playing Neil on TV series The Young Ones. In films he can be seen in Brazil and Colour of Magic/Hogfather. He Said in 2002 Mirror Newspaper
"I'm 6ft 3"
.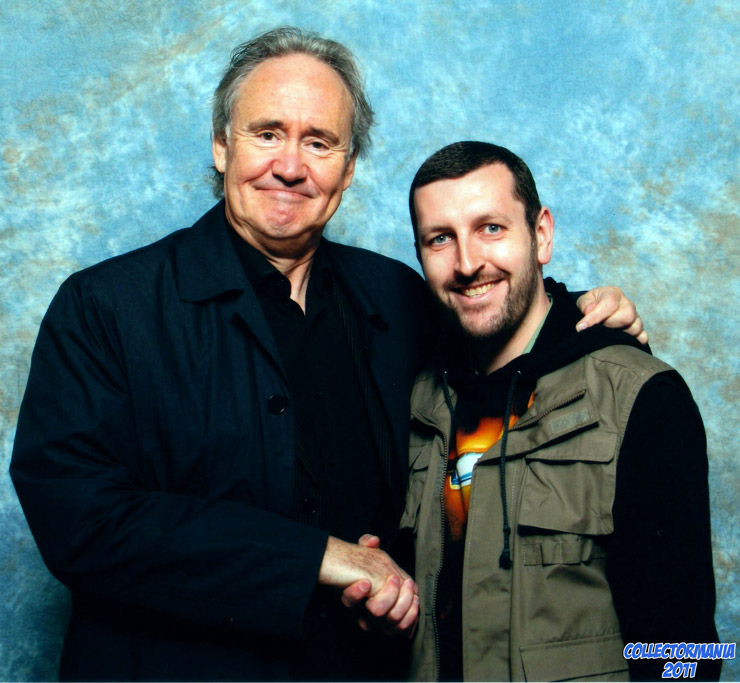 5ft 8 Rob and Nigel @ Collectormania 2011
You May Be Interested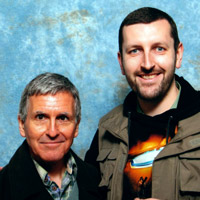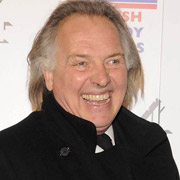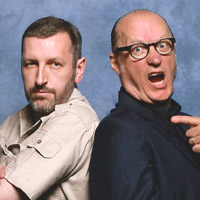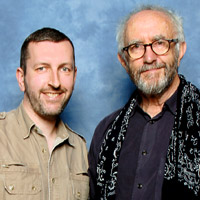 Add a Comment
30 comments
Average Guess (15 Votes)
Peak: 6ft 3.03in (190.6cm)
Current: 6ft 2.03in (188cm)
Miss Sandy Cowell
said on 15/Jul/20
Because Christopher Ryan is so small, anyone would be forgiven for taking Nigel for 6ft4 in his days in 'The Young Ones'. In fact, that's the height I thought he was back then.
He gets 6ft3.25 for his peak and 6ft2 for nowadays. Now I'm remembering his line in the Comic Relief song, named 'The Young Ones' and recorded with Cliff Richard; consequently, I need to use the toilet to relieve my bursting bladder.
🚽😁
Sandy A Cowell
said on 10/Apr/20
A year and three days with no comments? Well, all that is coming to an abrupt halt now, as Nigel is about to receive a brand new comment and a couple of estimates. 😁
I can't see him being less than 6ft3 for his peak height, but I'm going to have to take three quarters of an inch off for today's height. 😜
Miss Sandy Cowell
said on 7/Apr/19
What a pleasing picture!
I loved Nigel's hippy character, Neil, in 'The Young Ones', and he went on to star in so many things, including blockbuster films 'Bright Young Things', with Stephen Fry and Jim Broadbent, the 2013 film 'I Give It A Year', with the delightful Rose Byrne, 'Shine On Harvey Moon', 'Yellowbeard', and Nigel was cast as Ralph Filthy - how funny is that? - in ''Filthy Rich and Catflap'.
He is also a novelist and playwrite and performs in theatre productions, one of the most recent being his friend Ben Elton's 'We Will Rock You'.
Nigel has always looked the tallest actor of anything I've seen him in, with the exception of 'Bright Young Things', wherein Stephen Fry was the tallest, and I fully believe he stood a strong 6ft3 at his peak and is now a tall 6ft2.
Sandy Cowell
said on 5/Feb/19
Nigel was also in 'Blackadder'!
Colberto
said on 3/Feb/19
Looks like he is a 187cm ranger and peak I suppose 190cm
I think he looks 6'1 ½- 6'1 ¾"
he looks an inch taller than 6'0 ½" and 6'0 ¾" listed men
Greg
said on 2/Feb/19
@Bobby@Christian 6'5 3/8th's I would say his eye level is 5'9 maybe a bit higher he seems near enough 6'2 Robs eyes are looking at his neck so he's likely about 6'1.75" at worst.
Christian 6'5 3/8"
said on 22/Jan/19
@Bobby
His eye level's obviously not 5'9.5", it's more like 5'8.5" range. He can look about 6'1.5"
Bobby
said on 19/Jan/19
He's clearly over 6'1, he's looking over Rob's head. His eye level has to be at least 5'9.5.
Rampage(-_-_-)Clover
said on 1/May/18
He looks 6ft1 range here but he might still stretch up to 6ft2 and at peak maybe a little shy of 6ft3 at worst.
Reminds me of a taller Jack Lemmon
berta
said on 4/Oct/17
peak 190 cm and today when standing tall 18-188 cm is my guess
Rampage(-_-_-)Clover
said on 30/Jul/17
186-187cm today
World Citizen
said on 31/May/17
Looks 6'1 flat
Sandy Cowell
said on 31/Mar/17
... and here we have another Nigel, one of whom I am actually very fond!
Not only was he 'The Tall One' or 'The Hippie', in 'The Young Ones', he also appeared in an episode of 'Blackadder II', which I love!
But he did play 6ft3 of nerdiness in 'The Young Ones', though now he's nearer 6ft2, so he can have 6ft2.25 for his current height which, I believe, is a quarter of an inch rise on what I gave him last time! He deserves a bit of a bonus as I do seem to be having a 'Nigel blast-off' day today!
Sandy Cowell
said on 12/Dec/16
I loved his slow, comical voice in 'The Young Ones'! It made him extra funny! I also liked the line he came out with in the 'Comic Relief' remix of the song by the same name: "Does anyone know where the toilet is?"
It's a little strange that he was known more as 'the hippie' rather than 'the tall one' from the 'Young Ones' cast! At 6ft3, I think he would have qualified!
Moke
said on 7/Apr/16
No way is he still 6'2. 6'1.25 max.
Rampage(-_-_-)Clover
said on 25/Oct/14
"Peak height was 6ft 2½in (189cm)"
Scott 5'11
said on 28/Jan/13
Looked 6'3 in the young ones, was a good few inches taller than 5'11 rik mayall and 5'10 ade edmondson - christopher Ryan being 5'0 was always noticeable (lol). 6'2 for planer 6'3 peak bang on.
Nirvana
said on 13/Sep/12
I honestly don't see anything less than a 6 inch difference between Rob and Nigel...it is true that generally there is only a 5 inch distance from the eye to the top of your head, but keep in mind Nigel's got a rather long forehead, and Rob is really a little taller than his 5'8 claim, so a 5 3/4 inch difference is right on!
The Exorcist
said on 7/Sep/12
He doesn't look 6'2" in the photo. Gee, he doesn't even look like his old self. It was only the name that I recognized. He used to remind me of Neil Young to look at! He does look better for putting on the weight though.
Chris Robinson
said on 1/Sep/12
He towered over the rest of the cast in the Young Ones and Rik is listed here as 5 11 so I would give him at least 6 3" in his prime. His career has been abit hit and miss but he has done some very good work.
matt678
said on 21/Aug/12
a solid 6 foot 2 guy 6 foot 3 in his hay day
guss
said on 21/Aug/12
Like 185-86, 188 cm seems to me impossible, maybe when he was young ?
Mathew
said on 19/Aug/12
His general appearance is rather large framed, as you'd expect someone 6'2" or more.
Mathew
said on 17/Aug/12
He looks more 186 cm than 188 to me.
miko
said on 15/Aug/12
He looks like a tall Brent Spiner these days!
Always looked tall on the Young Ones. Solid 6'2.
Josh B
said on 15/Aug/12
Did he drop much posture Rob? Looks at most 6'1
Daii
said on 16/Aug/08
I thought he was 6'2 judging by him playing Neil, because hes so lanky he looks taller so hes probably 6'3. And no way in hell does he look 5'11 you can tell hes a big guy!
AshnarLynx
said on 7/Oct/07
Exactly what I thought. When the hell did he look 5'11??! In Blackadder The Third he looked exactly two inches taller than the 6'1 Tim McInnerny. Funny, but I guessed how tall they both were before I had read it.
Anonymous
said on 27/Sep/06
I thought he looked tall in the Young Ones but didn't realise he this tall. I'd have guessed 6'2'' at most. I don't think he's one to boast either so 6'3'' must be right.
Anonymous
said on 14/Sep/06
He looked 5'11" in the Young Ones but when you meet him in person, he's giant!