Rob Mallard's Height
6ft 0 (182.9 cm)
English actor, best known for playing Daniel Osbourne on soap opera Coronation Street.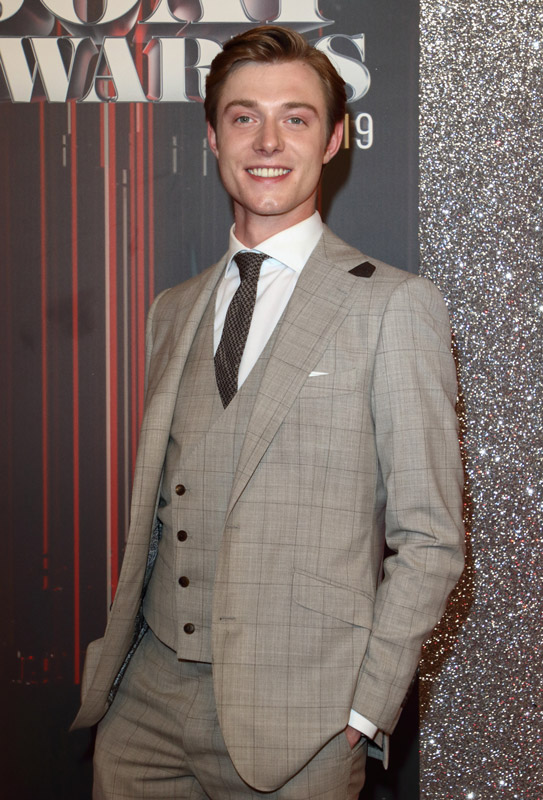 Photos by PR Photos
You May Be Interested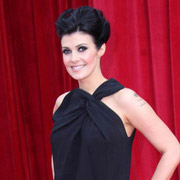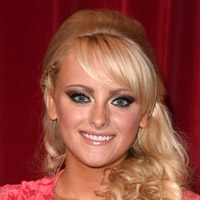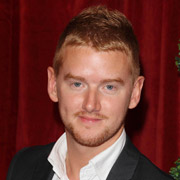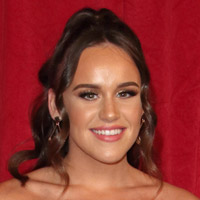 Add a Comment
34 comments
Average Guess (14 Votes)
5ft 11.84in (182.5cm)
Miss Sandy Cowell
said on 28/Dec/20
Christmas Day Coronation Street: there was a fairly large crowd of people gathering outside the pub. Rob Mallard was at the back and looked by far the tallest.
6ft. 😁🎄
Miss Sandy Cowell
said on 29/Sep/20
Rob's Daniel couldn't have chosen a better guy to pinch an envelope full of money from - the bullying beast Geoff Metcalfe. What a shame he eavesdropped on Daniel's and Nicky's conversation and found out, but that's exactly the kind of thing one would expect from a creep like him! 😝
6ft
Miss Sandy Cowell
said on 24/Sep/20
Rob's character, Daniel, is showing a really thoughtful and considerate side, standing by his friend, who just happens to be a call girl, but so what? There's always got to be a tragic side as to why girls resort to making a living like this, and Daniel is determined to offer young Nicky security and love so that she thinks more of herself and breaks away from this dangerous way of life.
Well done Daniel. 🙂
6ft.
Miss Sandy Cowell
said on 17/Aug/20
@ Sakz - Your more than welcome! I try to acquaint myself with the ages of celebs too. Cheers Sakz and have a great week! Sandy XX 😁👍
Sakz
said on 15/Aug/20
@Sandy I was aware of that, but thanks for relaying it nonetheless. Rob can pass for looking older now that he has the beard, but looks quite a bit younger without it. Thanks again!
Miss Sandy Cowell
said on 15/Aug/20
@ Sakz and anybody else who's interested:-
I've checked out Rob Mallard's age, the guy who plays Sam Robertson's UNCLE in : Coronation Street' and here are my findings:
Uncle Daniel (Rob Mallard) is only 28, having turned that age in May. Nephew Adam (Sam Robertson) is 34, and turns 35 in less than two months time.
Rob gets 6ft. 😄👍
Sandy A Cowell
said on 25/Jul/20
That poor boy, paying £150 an hour just to be 'privileged' to talk to a call girl. If she was a decent human being, she wouldn't charge him a penny, given his circumstances. Things like that really hack me off.
6ft 😄🐚👍
Miss Sandy Cowell
said on 23/Jun/20
Oh dear, I spoke too soon!
Silly boy! Find yourself a partner who's worthy of you. Your late wife wouldn't object. She was a kind human being.
Miss Sandy Cowell
said on 16/Jun/20
It's good to see that Rob's Daniel 'Coronation Street' character is moving on with his life and kicked the drinking.
6ft 🌞👍
Miss Sandy Cowell
said on 12/Feb/20
I think Rob looks great with his newly-grown beard! It really suits him and I wonder if, subconsciously, I perceive a man to be a wee bit taller if he looks distinguished? That's just me though....😉
I do appreciate a man's natural attributes, or 'gifts', if you like! 🧔
Miss Sandy Cowell
said on 11/Feb/20
I'm liking this lad and his half-brother more and more!
His new little girlfriend, Bethany, has been sacked and he craftily sneaks into an office under a bogus name and has Bethany cause a stir outside so that he has the room to himself to pinch the relevant and incriminating evidence against Bethany's dirty-old-man of a boss. 😝
I look forward to finding out what progresses now! 🎊🙊🎉
Rob Mallard gets 6ft. 😁👍
Miss Sandy Cowell
said on 15/Jan/20
Oh my! There was a false alarm this morning, with Denise, Daniel's Mum, telling father Ken in her hospital bed that she'd lost the baby. The second of the two episodes ended with Denise saying to Ken, "Do you believe in miracles?"
Well, it just HAD to be, didn't it? And he grows into such a lovely young man....
6ft for Rob Mallard, aka Daniel.
Miss Sandy Cowell
said on 24/Oct/19
I felt so sorry for him last night. What solicitor and relation (his father Ken's grandson) Adam said, that the bereavement of being so close to someone dying, and Sinead is his wife, and mother to his son, starts with the diagnosis, and never has a truer word been spoken. He had one kiss with a girl who looks up to him, to help feel more human again, but it backfired badly. 😪
Miss Sandy Cowell
said on 17/Oct/19
I do like the new picture! He's on my TV right now, only he doesn't look so happy, and who can blame him under the circumstances, what with his young wife's prognosis?
This is a repeat, so I know that soon Sinead is going to pass out. Rob's Daniel carries her home without difficulty. He's a strong young man, as this picture shows, probably more so than the last one.
6ft.
Nik Ashton
said on 17/Sep/19
@ Sandy Cowell & CD - I too would love to see Bill Roach with his own page on celebheights! I think he is probably close to 5'6" and I would love to see a photograph of him in the company of Katie McGlynn!
Miss Sandy Cowell
said on 16/Sep/19
@ CD - You're so right there CD! Bill Roache should be on the 'Coronation Street' page, seeming as he's been in the Soap ever since the beginning. I'm in agreement with your 5ft6 for him for his today's height too! In fact, I shall now trot along to the Height Request page and ask 'the conventional way'!
CD
said on 14/Sep/19
@Sandy
I reckon William Roache (Ken) was probably between 5ft 8 and 9 in his prime to be fair, but yeah in 5ft 6 range nowadays. A man of his age could have easily lost 2 inches. I think he is certainly a candidate for a page on the site, being the longest serving cast member in corrie...
Miss Sandy Cowell
said on 12/Sep/19
This poor fellow was married in 'Coronation Street' just yesterday. Today he finds out that his beautiful bride is terminally ill with cancer because she chose the life of her baby over treatment for her cancer.
Life can be so cruel.
6ft.
Miss Sandy Cowell
said on 20/Aug/19
Good on you, young man, having the guts to stand up to that piece of 🐖💩 and ruining his marriage. Once a perve....
Bethany looks tiny with him, so it's definitely 6ft.
Miss Sandy Cowell
said on 5/Jul/19
It is Christmas time 1992 and Daniel's 'Coronation Street' Mum, Denise Osbourne, has just started in 'Classic Coronation Street'. She is a hairdresser with her own salon, and will shortly be embarking on an affair with Ken Barlow, and conceive Daniel. Next week, I will be keeping my beady eye on her height, just to see if they chose a 6-footer with any forethought, because she'll have 'needed' to have been at least 5ft7 for her having a 6ft son to have made any sense. I mean, let's face it, Daniel didn't exactly get his height from Ken Barlow, who I can't see being any taller than 5ft7, and 5ft6.25 nowadays, yet they cast Rob Mallard as his son - huh!
Don't the makers of these Soaps realise that there are some people out there who look out for 'height irregularities'? Smaller people don't tend to have tall offspring, and vice versa, though it can happen, of course, having been handed down from previous generations. Hang on a minute, Albert Tatlock, a member of the Ken clan, (his Uncle Albert, I believe), was rather tiny, if I remember rightly! Yes, tiny with a short fuse....
⚡🔌😤🔌⚡....😝🖕🙉🤢👎
😤"Bellow, bellow, moan!"....🐃
Nice guy Rob gets 6ft.
CD
said on 11/May/19
Yeah absolutely zero chance Sam Robertson is 5'9, personally I think he'd clear 5'11 flat even.
Miss Sandy Cowell
said on 7/May/19
Oh nice! Mr Mallard's made it to the Rob page and now they're two even blocks of Robs! 😁👍
Littlelee5ft6
said on 7/May/19
No way is Sam Robertson only 5ft 9 gotta be 5ft 11 same as Simon gregson roughly
Dannie
said on 1/May/19
Right b how tall do you think Sam Robertson is. I personally think he's 5'9. However he did once shout that he 6 foot.
Miss Sandy Cowell
said on 30/Apr/19
@ Lee - I think Google can sometimes refer people on to imdb. That's probably where I got it from, come to think! Cheers Lee! 😁👍
Nik Ashton
said on 28/Apr/19
This is a smashing picture of Rob Mallard and Georgia Taylor! 🦆! 🇬🇪!
Littlelee5ft6
said on 27/Apr/19
Google can be bad guessers but not as bad as imdb Sandy
Miss Sandy Cowell
said on 26/Apr/19
@ Lee - Well, I did get that information from 'Google'! 😊
Nik Ashton
said on 26/Apr/19
Compared to Georgia Taylor the average vote of 5'11.75" could be spots! I wouldn't dismiss the possibility of him being 6'0" though!
Littlelee5ft6
said on 25/Apr/19
I'm not sure Denise black was ever 5ft 6.25 maybe 5ft 5
Nik Ashton
said on 25/Apr/19
@ Rob - What are the size of Georgia Taylor's high heels! 👠!
It's great that Rob Mallard has been given a page on celebheights, it is clear that he is solid tall!
6'0" is very believable for Rob 🦆!
CD
said on 25/Apr/19
This is right. Can give an impression of being over 6ft but his agency lists him as 6ft and this seems honest. Could be 6ft 0.25 though. He definitely looks a bit taller than Sam Robertson (Adam Barlow) who is probably a weak 6ft at best.
Sakz
said on 25/Apr/19
Seems to give a taller impression, closer to 6'1.
Miss Sandy Cowell
said on 25/Apr/19
Oh, that's fantastic - thanks Rob! Where Rob Mallard, as Daniel Osbourne, inherits his height from in this is a mystery! Both his Dad, played by William Roache and his half-brother are INCHES smaller than he is. I always look at things like that, and eye-colour discrepancies. I wonder how many other people do that? Well, it's only a Soap, but they should be a BIT realistic at least! 😉
His Mother was played by Denise Black, who is a reputed 5ft6.25. Perhaps that goes someway to explain it..... 😁👍
Wonderful to see another Rob on Celebheights.
6ft exactly.