Rupert Everett's Height
6ft 4 (193 cm)
English actor best known for roles in My Best Friends Wedding, St Trinian's and Cemetery Man. In 2006 he said
"I'm 6ft 4"
and in People commented on a late
Growth Spurt
:
"My mum distorted my self-image by telling me I was really tall. I am now, but then I was really tiny. I was only 5'1" until I was 16. I spent most of my 20s bent double, leaning like a giant redwood that has just been felled, but now I'm standing up straighter."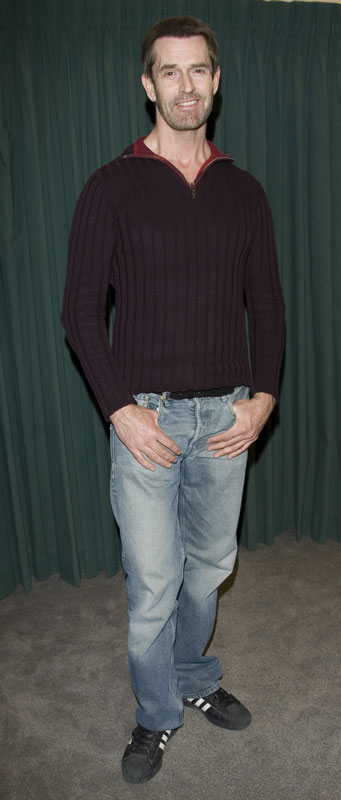 Photo by PR Photos
You May Be Interested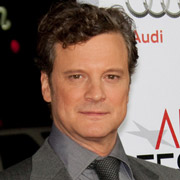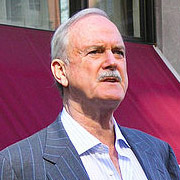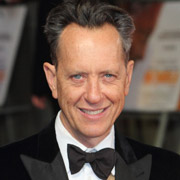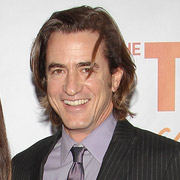 Add a Comment
61 comments
Average Guess (11 Votes)
6ft 3.82in (192.6cm)
James B 171.5
said on 5/Mar/21
Rob maybe give him 6ft3 current and 6'3.75 peak?
Halb
said on 10/Oct/20
Click Here
what's the difference here between Greg and Rupe?

Editor Rob
Struggling to look over 6ft 3 now.
Linke
said on 28/Aug/20
The most I have seen a guy gain after 16 is 8 inches. I had a friend who went from 5'1 to 5'9 which was his final height.
I was 5'9 at 16 and gained an inch and bit in the next two years.
Growing over a foot after 16 is extraordinary and very rare unless the person has acromegaly. I was watching a documentary the other day about a girl who was 5'8" at 18 and then grew to near 7 feet due to acromegaly.
Nearly 180cm guy
said on 31/Oct/19
It's amazing, Rupert was even a more strange case of late growth than Kevin Costner. Personally, I'm 19 and a half years old and I currently measure 5'11.5" out of bed and 5'10.75" at bedtime. Two years ago when I was 17 and a half years old I measured 5'11.25 "out of bed and 5'10.5" at night before bedtime. Rob, is a 1/4-inch growth after 18 birthday common among men?
Junior Hernandez 1990
said on 2/Jun/19
He can look alot like 6'4 not sure if he loosing some height now at 60.
Rampage(-_-_-)Clover
said on 4/Jan/19
He's playing Oscar Wilde who I was shocked to read was a big 6ft3 guy
Monkey knees
said on 4/Jun/18
6'3. No more. Neeson is clearly taller.
Nik
said on 27/Mar/18
6'4" is possible, but no more!
Rampage(-_-_-)Clover
said on 26/Mar/18
James, I think that mark might be more suitable for him
Johnson
said on 24/Feb/18
@Rob sorry but I do not believe 5'1 at 16
people exaggerate and mix up dates

Editor Rob
It's something that is harder to ever know. It's interesting if he really was 5ft 1 at 16, that would be an extraordinary gain.
James B 170.8cm
said on 17/Feb/18
6ft3.75 a possibility rob?

Editor Rob
Very much so. Not every guy who says 6ft 4 is going to be bang on...some will, some won't, whether it's below or even above a little.
Ted
said on 11/Sep/17
Peak 6' 3.5''
RisingForce
said on 25/May/17
Honestly, when I hear growth stories like this, I think hyperbole. 15 inches after 16? I'd think an inch or two is typical judging by what I've seen personally as well as following sports which you see even unusually large men don't grow much after mid to late teens. I doubt I grew at all after 16 and was definitely close to my final height by 13-14. Of course everything varies from individual, but I wouldn't take this anecdote literally without proof.
Rampage(-_-_-)Clover
said on 28/Feb/15
If Neeson is only 192cm this guy can't be over 6ft3 but slightly under...
Judd
said on 17/Jan/15
I think he's a legit 191 cms, so 6'3.25" is the best way
Rampage(-_-_-)Clover
said on 12/Dec/14
This guy was shorter than Neeson
lanky clint 188cm
said on 17/Oct/14
6'3" no more no less. Have seen hin around wiltshire and he appeared to be around the 6'2" mark. I also walked right next to him in York onl y a few weeks ago. Both of us were same height. Ver yfunny he had left his hair dye out abd grown his grey hair and a grey goatee beard - still knew it was him though. Can't mistake those eyes nose and profile.
tom
said on 20/Apr/14
I find it hard to believe he was 5'1" until age 16, I may be wrong but over a foot in 2-3 years sounds ridiculous.
Rampage(-_-_-)Clover
said on 25/Dec/12
Noticeably shorter next to 5ft8 Julia Roberts than Tim Robbins in Pret-a-Porter. Pretty close to 6ft4 but not quite. Liam Neeson edged him out aswell.
James
said on 14/Nov/12
6'3.75 I think would be his height if measured
Silent d
said on 7/Oct/12
I didn't drink milk in primary school and early high school but i still grew to 178cm. Maybe i could have been taller if i drank more milk during the vital growing stage. Giant compared to his really short high school height. I have bad posture and the chiropractor said i could be close to 6 foot if my back is straightened. I had a late growth spurt too but not as crazy as him. Maybe 25cm. 6 foot 3. He has bad posture. Maybe he could be 6 foot 4 if he straightened his back.
avi
said on 19/Sep/12
yeah 6'3 seems fair whter flat or 6'3 and 1/8 or 1/4 i cant say
ANDREA[ITA]
said on 13/Jan/12
Well i wouldnt talk about giant, silent D. He neither is 6'4 in my opinion! He really does look max 6'3.25! Dunno why Rob keeps him at this tall!
Silent d
said on 11/Jan/12
Is it possible to grow 38cm in 5 years? He has a crazy growth spurt. Little person to giant in 5 years. That is crazy. In st trinians he dressed as his sister looked 181cm next to colin firth but when he was a man he looked 6 foot 3 at most. 191cm.
Rampage(-_-_-)Clover
said on 12/Dec/11
So, Rob how tall would you have been?

Editor Rob
who knows, but I don't think I had a good diet mid teens. Whether that knocked a cm or 2 from final height, it's hard to say.
ANDREA[ITA]
said on 22/Nov/11
Rob when you were both 16 you towered over him (he was 5'1 and you already 5'8)!
Now its the contrary! Strange that you stopped at only 14, i think i dunno who stopped so early. Hows that possible? I know a lot of people that at 14 were under 5'5 and now are over 6'2.

Editor Rob
my mind knicked the growth that was intended for my body.

but I'm happy, because I can do a lot more with my mind than an extra few inches!
ANDREA[ITA]
said on 19/Nov/11
Yeah, he surely isnt 6'4... never looked that in movies or in photos! 190-191 tops for Rupert!
samuel Walker
said on 19/Nov/11
I am 6'4, bumped into him in the street, I am pretty sure he was shorter than I am
LAN Jiao
said on 28/Oct/11
he looks to pull 6'4.5 in dress shoe, a slender 6'4 should easily look 6'5.25 in it. possible he could be 6'3-6'3.25 max. over 191cm is possible in the morning.
James
said on 8/Jun/11
rampage he can pull of looking 6'4.
Rampage(-_-_-)Clover
said on 25/May/11
Maybe not as low as 6ft3 flat, James?
James
said on 21/May/11
6'3 (191cm) for Rupert?
Rampage(-_-_-)Clover
said on 15/May/11
He's a bit shorter than Neeson...I reckon 192cm at best
James
said on 6/May/11
looks similar in height to liam neeson.
Rampage(-_-_-)Clover
said on 31/Mar/11
6ft3.5 or 192cm is nailed for this guy....doesn't look a legit 6ft4 like Liam Neeson...
James
said on 27/Feb/11
really rob you think there looks 2 inches between rupert and and richard E grant in the pic?

Editor Rob
in the photo maybe 1.5 but not 2 inches, there's a slight tilt I think, but it's pavement so either might get some extra?
James
said on 26/Feb/11
Rob do you think Rupert looks 6'3 here?
Click Here
Maybe a downgrade to 191cm could be on the cards?

Editor Rob
at worst I think 6ft 3.5
Rampage(-_-_-)Clover
said on 20/Jan/11
He rounds up to 6"4....typical of 191-192cm guys.
Another example is Dwayne Johnson
James
said on 11/Dec/10
I have also noticed this guy wears heeled trainers in some photos with colin firth. heaven knows why at his height he would wear big shoes.
James
said on 11/Dec/10
Firth solid 6'1
Rupert strong 6'3
Rampage(-_-_-)Clover
said on 3/Dec/10
Firth is 185cm and Everett is 191-192cm
James
said on 9/Nov/10
i am with rampage weak 6'4.
Here with Colin Firth who may actually be a little under 187cm
Click Here
Baskman_188
said on 16/Jun/09
In a spanish TV show (Lo + Plus), Rupert said: I
JAK
said on 21/Apr/09
My scottish grandfather was also a "wee smote" until he joined the army at 19. When he got home he was a strapping 6'0 tall. Still is at 72.
My uncle (from my father's side) was also small for his age during his teenage years but is 6'0 now.
It seems taller people grow for longer. I myself was 5'10 when i was 16, and at 18.5 I'm currently 6'0.
At school the tall kids who started puberty earlier, turned out to be not so tall when everybody caught up.
Mr. R.
said on 29/Jan/09
Somewhere, there is a quote from Colin Firth where he swears that Rupert got taller, even after he became famous.
Anonymous
said on 27/Jan/09
He is 6'4. Noticeably taller than 6'1.5 Colin Firth in this pic:
Click Here
Hugh
said on 23/Jan/09
I think there is a fair chance that this guy might be closer to 6ft3. He didn't look much taller than 6ft1.5 Colin Firth in St. Trinians.
lucian
said on 20/Jun/08
I was 5'10 until i hit 17-18, then i shot up to 6'2.
Anonymous
said on 25/May/08
Saw him in a French Night Club last night ,I am 6'3 and looks the same height or slightely shorter than me I would say 190 cms.
alex
said on 11/May/08
some guy said that he is 6 feet and just 18 years, well i am 16 and i have 6 ft 4.25 in!
Euan
said on 6/May/08
yeh i agree i was 6' in 6th year (final year of high school in scotland) and two years later im 6'1 and i feel i might be on the way to another spurt, here's hoping!
G-MANN
said on 29/Dec/07
Is he really this tall? Not 6'3" or something?
CarbonM5
said on 29/Oct/07
Easily 6ft 4 and built like a brick ****-house too. Saw him in London a few years ago.
Anonymous
said on 29/May/07
i was about 5'8" at 16 and at 20-21 i was 6'2 and still am but if i had a posture correction i guess i could be 6'2.75"
glenn
said on 5/Mar/07
i was 5-5 at 14.5-7 soon after.5-8 around 22.not much growth.just late.
Brian 185
said on 4/Mar/07
me too,just 18 and nearly 6'1".
btw Glenn,i heard you also were some kind of late grower...do you remember how tall you were just turning 18?and how much have you grown since then?
Brent
said on 8/Feb/07
I'm nearly 18 and 6ft 0.5 tall,i hope to be some 6'1.25"
Anonymous
said on 9/Jan/07
gained a heck of a lot of height after 16, thats rare.However, if you see his autobiography you can see his father is well over six feet tall.
ForensicNYC
said on 3/Oct/06
Saw him last week. About 6'2" due to slouching. Boy, has he aged a lot! I hope he is well...
Taller than Collin Firth...
Click Here
Editor Rob
said on 3/Oct/06

Said "I'm 6ft 4" in 2006 daily mail.
175cm16andgrowing
said on 2/Dec/05
I'm nearly 17 and 5'9''... I hope to cut the 6'. So... Everett gives me some hope. And yes, he' very tally. I've seen pics and he's taller than everyone else.