Russell Wilson's Height
5ft 10 ⅝ (179.4 cm)
American footballer, who has played Quarterback for the Seattle Seahawks. He was measured at the draft as 5ft 10 ⅝ and an ESPN article mentioned
"He is, after all, 5-foot-10 and five-eighths inches tall, which is 3 and three-eighths inches short of the NFL standard"
.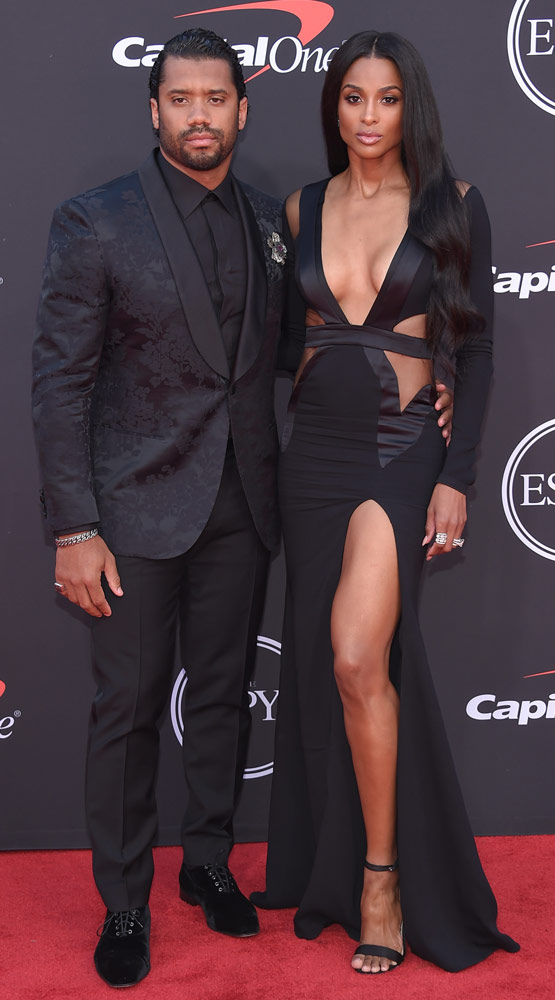 Russell with Ciara
Photos by PR Photos
You May Be Interested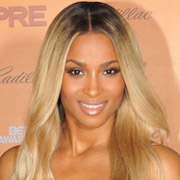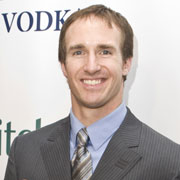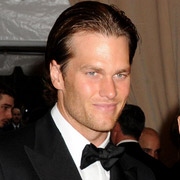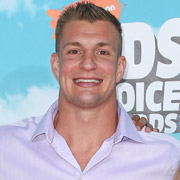 Add a Comment
63 comments
Average Guess (23 Votes)
5ft 10.42in (178.9cm)
Canson
said on 11/Jan/20
You also have Jared Goff who was 6'3 7/8 a different time. I wonder about Dak Prescott myself. I'm an diehard Cowboys fan and I watch him weekly. He doesn't look 6'2" like Brett Favre or Lamar Jackson would
Canson
said on 11/Jan/20
@Viper: that's odd that Paxton lynch has a 6'5 5/8 measurement yet measured 6'6 5/8 at the combine. I wonder which is accurate or if he grew slightly. I can believe Baker Mayfield's measurement brings he got 6'0 5/8" at the combine. He looks short. I also wonder about Carson Wentz. I wonder if his 6'5.25 was maybe 2 hours after waking at the Senior Bowl or something being he looks a legit 6'5". He's taller than Foles. The 6'5" flat may be his afternoon height and maybe he wasn't measured at the combine
viper
said on 9/Jan/20
Baker Mayfield has a 6-0 1/8 measurement.
Click Here
Canson
said on 25/Dec/19
@Nik: looks like 5'10.3 is the other measurement out there for him
Nik
said on 24/Dec/19
It looks like Rob has nailed it!
Canson
said on 23/Dec/19
@Viper: probably 5'10.25 would've been the other measurement. 5'10 3/8 maybe a midday for him
viper
said on 22/Dec/19
Ourlads has Frank Clark at 6-1.4
A mismeasurement the other way
viper
said on 22/Dec/19
I had forgotten Wilson also measured
5-10.5 at the senior bowl.
So 5-10.5 twice and probably 5-10.3
The pro day is an obvious mismeasurement
Canson
said on 30/Nov/19
@Josue: yea I agree on Baker. Maybe 6'0.25. Wilson looks 5'10" range to me
Sparks13
said on 25/Nov/19
Thee is NOTHING NFL standard about Russell. If he was 6'3", you'd ll be sobbing in your beer.
Josue
said on 15/Nov/19
@Canson, but Baker has 3" on Russell and he's 6'-6'.25" afternoon.
Canson
said on 12/Nov/19
Wilson is taller than Kyler Murray. Wilson measured 5'10.25 previously which is his afternoon height. There is no telling what Murray would measure in the afternoon as his morning height doesn't even look correct
Josue
said on 12/Nov/19
Wilson about the same height as Kyler Murray who was speculated to be 5'9" and even 5'8" range but somehow pulled of 5'10 1/8" for the 2019 NFL Draft.
Click Here
Strangely Murray is seen shorter than Antonio Brown who also checked in at 5'10 1/8.
Click Here
6' Mayfield with 6'3" mlb player Christian Yelich.
Click Here
Mayfield and 5'11.5" JT.
Click Here
Seeing Mayfield is 6' at his low we can compare him with Murray and Wilson.
Mayfield 2.5-3 inches taller than Murray.
Click Here
Mayfield clearly 2 inches taller even with a .7 shoe disadvantage. Him wearing Converse and Wilson Air Max's mentioned in the video.
Click Here
I'm highly convinced Wilson and Murray flawed their heights at the combine to raise their draft stock and probably don't measure more than 5'9.5".
Canson
said on 7/Nov/19
@Bada Bone: I agree with everything you said. 5'11 out of bed 5'10.25 afternoon. I would say morning height instead of peak.
Bada Bone
said on 5/Nov/19
@Canson I know but Russell has been measured at a flat 5'11, he's been measured at 5 10 1/4, and he's been measured at 5'10 1/2. It's safe to say he's peak 5'11 flat, and during the day he gets down to 5'10 1/4. I have no issues with Wilson claiming 5'11 as he's been measured at that height.
Canson
said on 3/Nov/19
@Josue: I'm not a believer in the out of bed or early morning height being you're nowhere close to it in the afternoon so I agree with you
Canson
said on 3/Nov/19
@Josue and Rob: I have him at 5'10.25. That lines up with his measurement he received at his Pro Day or Senior Bowl can't remember which but Viper would know. Anyhow I did a comparison of 2006 players once and everyone who attended Senior Bowl measured 3/8-5/8" less on average than at the combine. Examples Nick Mangold 6'3.25 vs 6'3 5/8 Marcedes Lewis 6'5 7/8 vs 6'6 3/8 Deangelo Williams 5'8 3/8 or 1/2 vs 5'9". Vincent Jackson 6'4 3/8 and 6'4.75 amongst others. It also said in the article that rise and shine was 6 am and that they drug tested them went to do physicals right after. So that equates to around an hour after waking. I lose the same 3/8" after an hour. Rob could be right in that he was first but that means he may be lower than 5'10.25". Also if you look at when the tweets from guys come out it's usually 7 or 8 am and when the measurements are published it's no later than 9 am East. If it takes place in the Midwest which is frequent then that says it on how early it is
viper
said on 3/Nov/19
Yeah, the 5-11 3/8 is an obvious, obvious typo.
He measured 5-10 3/8
viper
said on 2/Nov/19
Looks like JuJu isn't 6-1 and his combine measurement is wrong.
He looks shorter than 6-1 James Connor.
No taller than 6-0 with 6-3 Michael Pittman.
Click Here
Josue
said on 2/Nov/19
@Rob, watch the beginning of the video. Even with a shoe disadvantage, Baker Mayfield has close to 3 inches on Russel Wilson. 5'10" seems more of a reasonable listing for him.
Click Here

Editor Rob
Could be 2.5 up to 3 shorter, but sometimes 2-2.25 inches can appear greater. Russel could have been a guy who was first in the queue for the measurement.
viper
said on 2/Nov/19
I see Fred Ross measured shorter at his pro day than senior bowl.
viper
said on 1/Nov/19
I wonder how tall JuJu really is
viper
said on 1/Nov/19
There's a typo for JuJu Smith's pro day measurement.
Click Here
He either measured 6-0 1/4 or the
6-1 1/4 from the combine is wrong.
Click Here
viper
said on 30/Oct/19
IMO more than likely it's a typo and he measured 5-10 3/8.
Wilson looks flat out shorter than 5-11
Canson
said on 30/Oct/19
That doesn't make sense about sitting in a chair all day. I measure the same height in the afternoon sitting in a chair which by the way is your normal height as Rob has said. Standing makes you lose more than sitting. And Wilson's pro day or senior bowl one of them was 5'10.25. The 5'10 5/8 was early morning which is how they all measure at the combine. Combine measurement is held about an hour after they wake up
Bada Bone
said on 29/Oct/19
Russel was measured at 5'11 at his UW Pro Day. The Combine measurement might have been Wilson sitting in the chair all morning talking to GMs and coaches compressing his spine. Here's Russell Pro Day results
Click Here
. He should be bumped to 5'11 even in my opinion as players are typically a little taller, and run faster at their Pro Days when compared to the Combine.
Canson
said on 5/Aug/19
5'10.25 at a low
Height_whisperer
said on 4/Aug/19
Is it possible for a 5'7 woman to edge out an almost 5'11 man with heels that don't have a platform? I know you said heels without platforms can only give you 3 inches because of the arch or something right? Russell with Ciara slightly edging him out. I believe he also has 1 inch worth of footwear.
Click Here

Editor Rob
they look very similar but her advantage in footwear might not be much more than 2-2.2 inches range.
Canson
said on 17/Apr/19
Wilson measured 5'10 1/4 or 3/8 cant remember which one at his Pro Day.
Junior Hernandez 1990
said on 17/Apr/19
I thought Russell look 5'11 1/8 with 6'6 Rachel Raab. Maybe Raab is a weak 6'6..
Canson
said on 9/Mar/19
I think a low is 5'10.25.
viper
said on 18/Dec/18
I agree that's gotta be a misprint and was measured at 5-10.3
Canson
said on 17/Dec/18
@Christian and Viper: 5'10.25 would be 5'10.3 on paper that I believe at a low
viper
said on 15/Dec/18
Quarterback Russell Wilson (5-foot-11 3/8, 206 pounds) put on a show Wednesday at the University of Wisconsin's pro day. Working out in front of all 32 teams and Seahawks QB coach Darrell Bevell, Bears coaches Jeremy Bates and Mike Tice and Packers GM Ted Thompson, Wilson threw the ball a total of 65 times and only four times did the ball hit the ground. I'm not sure exactly where he will be drafted, but I think this guy could be as high as a second-round pick.
Jed
said on 13/Dec/18
I wouldn't take draft heights seriously.
This -
Click Here
- video has Wilson standing next to 6 5/8ths Baker Mayfield. Mayfield says he's wearing converse and Russell says he's wearing Air Maxes. Even so, Mayfield is clearly taller than him even when Russell is on his tip-toes. Flat footed there is at least a 2.5" difference even accounting for camera angle.
James Keffer
said on 12/Dec/18
My guess is 5'10.5. 5'10 flat absolute minimum.
Canson
said on 24/Sep/18
Wilson is 5'10 and a small fraction. My guess is 5'10.25 at a low
Christian 6'5 3/8"
said on 20/Sep/18
@viper
Most probably. There's no way that Wilson's 5'11"+.
viper
said on 17/Sep/18
He was supposedly measured at 5-11.3 at his pro day. I'd say it's a typo and it was really 5-10.3
Canson
said on 1/Aug/18
@Christian and Bobby: I think Rob would measure 5'8 1/2 or 5'8 5/8 at the combine since we're talking an hour out of bed. Christian may be right if Rob was in the minority he may just be 5'8 3/8 if he had been in line longer. After seeing the articles and tweets during that time, I would believe that the combine begins around 6 and that measurements are completed within the 7 o'clock hour. Some may lose a fraction more but from what I've seen combine measurements are typically 3/8-1/2" higher than a Senior Bowl or Pro Day for example Vincent Jackson 6'4.75/6'4.375. Jackson would be more like Bobby and me being he would be around 6'4 3/8. He may edge both of us by a hair since he is a full 194 while I'm more like 193.7-.8. The nick mangold 6'3 5/8-6'3 1/4 at Senior Bowl then Dangelo Williams was 5'9 at the combine and 5'8.5 at the Bowl
As for Wilson he's definitely closer to 5'10 than 5'11. He would be 5'10 1/8 or 1/4 at a low and would be a strong 5'10 as opposed to "almost 5'11"

Editor Rob
I could possibly get 5ft 3/8ths at a combine.

It would not surprise me if some (and I'm talking a tiny percent) of nfl/nba players might have worn insoles in their socks for a measurement.
Canson
said on 20/Apr/18
Probably a strong 5'10 (5'10.25ish) at a low. The 5'10 5/8 would be a morning height.
Canson
said on 1/Mar/18
Lewis is 6'0.5-.75
Celebheights 6'1.5
said on 27/Feb/18
The average height for a running back and a cornerback really hasn't gotten that much taller over the years, as it has been shown that it's necessary for them to be shorter than the average football player. There have been a few exceptions though (Richard Sherman and Adrian Peterson). I would say that the average for both positions is around 5'10" still.
Celebheights 6'1.5
said on 13/Feb/18
Could you add pages for Ray Lewis and Adrian Peterson? Ray Lewis has been listed as being 6'0", and also at 6'1" throughout his career. He looks like a 184 CM guy to me. Adrian Peterson, however, was measured at 6'1 1/2" (or maybe 6'1 3/8"), but gets listed as being 6'1" always. He's likely 6'1" at his low.
Canson
said on 21/Jan/18
@Christian: he would get that too because his range isn't quite as wide as others. If he were higher it'd be even higher like 5084 or 5085 poss if he's 5081 at a low
@Juanmtz: I think 5'10.25 is as low as he would measure 5'10 1/8 maybe but 5'10.25 would be a good aggregate for him and a best case 5'10 3/8 which would make him even close to 5'10.5 honestly
MD
said on 21/Jan/18
Rob, your official sports listing would at least be 5'10" since your a strong 5'8". Every 5'10" basketball player who ever played at my school was listed at least 6'0".

Editor Rob
I'd certainly be having a strong word with the roster creator if they ever dared to inflate me to 5ft 10 👽
Canson
said on 20/Jan/18
@Bobby: probably a morning height and more like 5'10.25 or so
Juanmtz
said on 20/Jan/18
He needs a downgrade to 5'10
Christian-6'5 3/8
said on 20/Jan/18
@Editor Rob
I think 5083 or 5084 would be more realistic for you since many players are measured 1/4"-3/8" higher than their lowest.
bobbyh33432
said on 19/Jan/18
i agree with rob on this one... hey rob what do you think they would list you at if you played pro ball? rob paul measured 5 feet 10 inches at the nba combine this summer...

Editor Rob
If I attended the combine I'm sure I'd be in their database as 5082, and listed 5ft 8 actually!

Then I'd be on the other end...actually I probably am, I'm sure my height has been mentioned on other sites!
Frost
said on 19/Jan/18
To be fair guys, 5'10 is a severe drawback at that quarterback position. His Linemen will on average have nearly half a foot of height on him so we're talking a pretty severe disadvantage as far as seeing the field is concerned.
That being said, Wilson is a freak of nature with over 10 inch hands and a fair bit of speed. It seems to balance out well. Your average quarterback seems to be dropping closer to the strong 6'2 range with the need for mobility in arguably the fastest iteration of the NFL to date.
heightchecker34
said on 19/Jan/18
Whether he is 5'10, 5'10.5, or 5'11, he is still pretty short to be playing quarterback in the NFL, but look at him shattering records and winning titles. He uses his height to his advantage in being nimble and escaping the defense. An inspiration to the shorter QB's, that height is not a requirement to be successful, but skill is. Not to mention, he has a gorgeous wife, I'd say life is going pretty good for him.
Jake94 (5'9
said on 19/Jan/18
You're giving out 5/8's now? Wow really trying to be as exact as possible. Either I'd agree with this, maybe 5'10.5". Doesn't look a full 5'11" to me.

Editor Rob
I can store and display 1/8ths, there are some occasions it will be useful, especially with athletes.

I think you could say 5ft 10 ½ for Wilson is believable too...I think with Ciara, he holds up well, she's very blatantly honest claiming 5ft 7 or 7 ½
MD
said on 19/Jan/18
BTW, here he is with a measured ~5'10.25" Julian Edelman of the Patriots:
Click Here
With his wife Ciara (in heels) and 5'10" Jason Derulo:
Click Here
He's definitely a 5'10"ish guy.
MD
said on 19/Jan/18
@Redwing, the "too short for his position" talking point has been one in the NFL at least since the 80's when Doug Flutie - who played at 5'9" I believe - also got underestimate because of his height. And, it's especially true, today, with every position getting significantly taller and heavier on average, so it's not a crazy talking point.
I'm also surprised how everyone thinks he looks taller than his listing. Particularly as he's gained weight, he's really just looked a flat 5'10" to me. And he REALLY looks short in a game. The average league height for a quarterback was over 6'3" back in 2015. Don't follow the game closely to know, but he was also the shorter quarterback in the league that year and may still be.
electricblue
said on 19/Jan/18
i think he is taller than a max ¼ guy i think the lowest i would go is probably be ⅜ and i usually think he would probably be at least ½ on a regular day
Animus
said on 18/Jan/18
Is this a noon height? Could he be a weak 179cm, i.e. 5'10⅜?
Canson
said on 18/Jan/18
strong 5'10. 5'10 1/8-1/4 max 1/4.
Redwing
said on 18/Jan/18
Idk man, that's a silly idea "just too short of NFL standards" or whatever the info said. Because I'm sure 179 cm would've been freakin tall in the early 1900s and much later.
travis
said on 18/Jan/18
he doesn't look short but he isnt to far off six foot either
akbar arain
said on 18/Jan/18
solid 5 foot 10.5 I must say some of these 179cm guys can give the impression of being tall. Even though i believe tall begins at 5 foot 11.5. Rob please make a page for nfl star Reggie Bush, kim k's ex.
akbar arain
said on 18/Jan/18
rob please tell all of us who are not aware what 5/8th's is in inches. Is it half an inch, im useless when it comes to fractions

Editor Rob

1/2 inch is the same as 4/8ths.

3/4 inch is the same as 6/8ths.

So 5/8ths is between 1/2 and 3/4 inch.
Borats Chicken
said on 18/Jan/18
Rob, his legs seems short how long would it be?

Editor Rob
He might wear a 31 inch trouser/jean