Ryan Hawley's Height
6ft 0 (182.9 cm)
English actor, best known for playing Robert Sugden in TV soap Emmerdale. He was described
"Height 6'0""
on his agency page.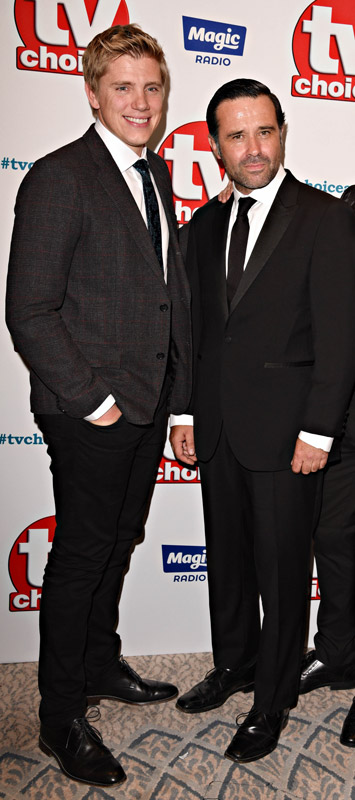 Photos by PR Photos
You May Be Interested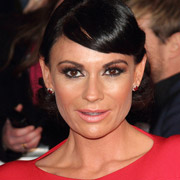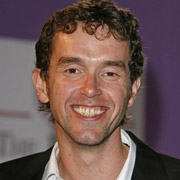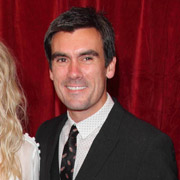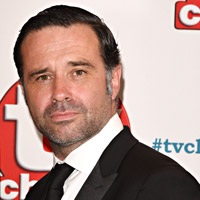 Add a Comment
43 comments
Average Guess (10 Votes)
6ft 0.2in (183.4cm)
Nik
said on 1/Dec/19
I have seen him listed as 5'11" on an online site!
Miss Sandy Cowell
said on 2/Nov/19
@ Sakz - It is almost going back to the 'dark ages', and by that I mean just a few years ago, when every rape victim was treated with doubt. They're supposed to have refurbished all that - but as you say, this is only a Soap.
I thought they dealt with poor old Rob disgracefully, sending him off to a prison on the Isle of Wight. I'd heard that he might be killed off, so at least Ryan could return one day. I do hope so. I feel for his husband and his sister, being left behind like that.
Cheers Sakz and have a great weekend,
Sandy 😁👍 XXX
Sakz
said on 17/Oct/19
@Sandy Certain storylines aren't portrayed realistically, although it's good soap bosses tackle important issues which occur in real life. In this case the rapist wasn't found guilty of the offence, therefore the real offender in their eyes (Robert) was arrested for essentially killing him. I do find it strange how they didn't investigate the rape deeper though, almost as if he was let off the hook because he was attacked. I could be missing something though since I didn't watch quite a few episodes.
Miss Sandy Cowell
said on 15/Oct/19
Poor Robert, Ryan's 'Emmerdale' character, learnt in tonight's episode that the rapist piece of 💩 has died of a brain haemorrhage and now he and his husband are having to go on the run. The Police should take into account the mitigating circumstances as to why Robert went for him, but they didn't even take Robert's sister's rape seriously. Had they done so, he'd have been behind bars - after having been castrated first, IMHO. Stories like this don't reflect terribly well on the Police. It's unfair on the good ones. I remember accepting a lift from a Policeman and the twisted piece of work tried to get fresh with me, but I kicked open the door just in time. Had I reported him, who'd have they believed?
Brave Ryan gets 6ft. 😁👍
Miss Sandy Cowell
said on 8/Sep/19
He really has proved himself to be a lovely big brother. That hug with his sister just MELTED ME!
6ft.
Nik
said on 8/Aug/19
He looked a solid 6 footer on "Emmerdale" yesterday evening when I compared him with Chris Bisson!
Miss Sandy Cowell
said on 31/Jul/19
Hooray! He knocked that mouthy piece of scum RIGHT OUT!
One thing you don't do if you're living in Emmerdale is wind Robert up!
Robert's sister's attacker learnt the hard way...😝🖕
6ft.
Miss Sandy Cowell
said on 2/Jul/19
I am enjoying Ryan's performance as the supportive brother. 😁👍
Bless you for that, Ryan! XX
6ft.
Miss Sandy Cowell
said on 14/Jun/19
Big, protective brother Robert went with his other half, Aaron, (Danny Miller) in this evening's episode to track down the attacker of his tiny, 5ft1.5 sister, played by Isabel Hodgens, who has ended up pregnant as a result. How tall was that outrageous coward? He's a noticeable chunk taller than Ryan. I remember thinking how enormous he was on the day he met Robert's sister, and then he did that sickening thing to her rather than protect her like the gentleman she thought he was.
I don't usually agree with violence but I wouldn't have blamed Robert if he'd gone for the jugular, so to speak, but Aaron stopped him.
6ft for Ryan/Robert and the thumbs up for defending his sister's honour. 👍
Miss Sandy Cowell
said on 30/Apr/19
@ Sakz - I've only just found your Christmas comment! So sorry about the delay in replying.
I had no real idea about day-to-day variations myself and blamed my inch difference on my posture. I always, always went for the highest measurement I'd EVER seen for myself - and in all honesty, I believed it! 😂😂😂
Now I know differently! Hah! Indeed you can learn a great deal from this website, and, of course, about celebrities and films. This site has pointed me in the direction of countless films.
Cheers Sakz! Always a pleasure! 😁👍
Ryan gets 6ft.
Csimpson6ft
said on 25/Mar/19
A full 6'0 is possible but he could be 5'11.75, I wouldn't completely rule it out.
Sakz
said on 23/Dec/18
@Sandy Well if I'm completely honest growing up I didn't even know we shrink at all (might have read about it but didn't really take much notice). This is the best website out there for height and it's very informative so you can learn a lot.
Thanks! Have a very Merry Christmas! :)
Sandy Cowell
said on 22/Dec/18
@ Sakz - Since coming here, that fact has truly amazed me - that of losing three-quarters of an inch per person during the average day. I used to think that if I wrote my lowest height as my height, I would be lying. Furthermore, I never knew it to be as much as THAT! 😉
Have a lovely Christmas, Sakz! 🎄🎁😊
Sakz
said on 20/Dec/18
@Sandy That's probably exactly what he wakes up at assuming he loses 3/4 inch like the average person does.
Sandy Cowell
said on 18/Dec/18
I wouldn't be in the least bit surprised if Ryan gets up in the morning to a height of 6ft0.75!
Sandy Cowell
said on 11/Dec/18
@ Nik - Anyways? ANYWAYS? I bloody well hope not! It's a rubbish word and bad English!
Yes, Isobel's alter ego Liv, if her Mum had married that rat, would indeed have had a sort of catchy, pop star-like name!
Poor Ryan! We've gone right off the subject of his height, haven't we? Well, there was a magnificent scene in tonight's 'Emmerdale', when Graham stands right up, having told Robert (Ryan) quite candidly that he doesn't like him, and the height difference between the two men only looked about two inches! So the picture above is taken at a 💩 angle!!! 😁😛
Nik
said on 11/Dec/18
@ Sandy Cowell - That's very true, people would pick up on the fact that someone called Olivia Livesy could legitimately be called Liv Livesey and they would rub it into her! It's a shame because it is a really nice name!
You are right she may as well just call herself Liv Livesy, it's such a cute name anyway!
Anyways Isobel Steele should have a page, I wonder if the word "anyways" is in the dictionary! 😂😂😂😂😂😂!
Sandy Cowell
said on 11/Dec/18
@ Nik - It just occurred to me that if someone called Olivia Livesy and DIDN'T change to Liv Livesy, certain people would do it just to annoy her!
She might as well call herself that and be done with it, to stop any unnecessary ragging! Cheers Nik! 😁
Nik
said on 10/Dec/18
@ Sandy Cowell - I think that Liv Livesy is a lovely name, it does have a certain ring to it but I suppose whether you like being called a name like this or not is all down to personal choice, some people would like it but others called Olivia Livesy would choose to be called Olivia over Liv!
It would be great to be able to invent our own emojis, wouldn't it be amazing if we could create any emoji we want simply by accessing various different drop down menus? We would all have endless hours of fun producing our own emojis and then using them on social media!
I would love to know if "laters" has crept into the English dictionary, I am going to try to find out, laters!
Sandy Cowell
said on 10/Dec/18
@ Sakz - Yes, I was thinking 4ft11 at the very most. If anything, she looks a little less than that.
Sakz
said on 10/Dec/18
@Sandy I'd put her below 5'0. She looks more 4'9-4'10 but I haven't paid too much attention.
Nik
said on 9/Dec/18
@ Sandy Cowell - There is no meerkat emoji yet but hopefully in the future this and other new emojis will be added to our collections, that would be jolly good fun and would give us even more opportunity to lark about!
⭐️ I didn't know that the word "simples" had found its way into the English dictionary, that is very interesting to know, I do like this word! I wonder if the word "laters" has found its way into the English dictionary, if not it would be interesting to know if it ever will! Maybe it will, laters!
⭐️ Thanks for telling me that Liv is played by the actress Isobel Steele, she is one month, and 18 days younger than my 18 year old niece Lucy! Also it is interesting to know that she is down as being 5'0", however if she didn't come up to Ryan's shoulders in those pictures then she may be more than a foot smaller than Ryan and therefore sub 5'0", however that is assuming Ryan wasn't wearing chunkier footwear! Isobel Steele would be really deserving of her own page on celebheights, she would light up the "Emmerdale" page!
⭐ Also, did you know that if Liv took her Dad's surname she would be called Liv Livesy?!
Sandy Cowell
said on 8/Dec/18
⭐️ I have seen pictures of Isobel cuddling up to Ryan and she doesn't even come up to his shoulders!
Sandy Cowell
said on 8/Dec/18
@ Nik - Liv is played by Isobel Steele, and she will be 18 on the 28th of this month. I found that she is 5ft. She certainly doesn't look more than that!
Sandy Cowell
said on 7/Dec/18
@ Nik - I will ask Google later! Simples! (Unfortunately, there is no meerkat emoji - yet!)
⭐️ Did you know that the word 'simples' has found its way into the English dictionary?
Nik
said on 5/Dec/18
@ Sandy Cowell - Do let me know when you find her name out please!
Sandy Cowell
said on 5/Dec/18
@ Nik - I have to check out LL's name first. I don't even know it!!!
Nik
said on 4/Dec/18
@ Sandy Cowell - Yes, I would also love to know the height of little Liv and Ryan's on-screen husband, who is played by Danny Miller!
Sandy Cowell
said on 3/Dec/18
I've seen even more evidence that Ryan has to be a true six-footer over the weekend, courtesy of some old TV mags that my boyfriend passes on to me!
Now I'm itching to know the height of little Liv and Ryan's screen hubby, played by Danny Miller!
Jamea
said on 3/Dec/18
I always thought he was considebly taller then 6ft as he absolutely towers over Kelvin Fletcher ( Andy in Emmerdale) who's claimed 5'9.
Sandy Cowell
said on 28/Nov/18
@ Sakz - Yes, I have recently seen lots of comparison pictures of him with many members of the 'Emmerdale' cast and now I'm quite convinced that 6ft is right for him. With chunky, height-enhancing heels, he will top 6ft. 😀📏
Cheers Sakz! 👍
Sakz
said on 27/Nov/18
@Peter175 Yeah they're standing at an angle and Ryan looks like he may be standing slightly closer to the camera aswell. That could explain why the difference looks around 4 inches.
Peter175
said on 26/Nov/18
It's an angle that makes it look 5 inches. Andrew generally looks near 5'9
Bobby 5'10
said on 26/Nov/18
I'm seeing much more than a three inch difference between Hawley and Scarborough. How is this that possible if they're both in dress shoes?
Andrea
said on 26/Nov/18
The camera angle is clearly favoring Ryan in the above photo. If you see them here, the difference certainly looks less than that:
Click Here
Although it is still quite arguable that there's more than just about 3 inches between them...
Nik
said on 26/Nov/18
@ MD - I dunno, other pictures suggest that 5'9" is fair for Andrew Scarborough!
Sakz
said on 26/Nov/18
@Sandy I think he wears boots in Emmerdale so he gives a taller impression. The listing seems fair if he is below 6'0 I don't think it's by more than 1/4 inch.
Zampo
said on 26/Nov/18
@MD:
This is only my opinion but I have always maintained there is a high possibility that Andrew Scarborough (the other guy) is a weaker 5'9 and this isn't just based on the photo above. 5'9 flat is OK for him though.
Zampo
said on 26/Nov/18
Think 6'0 is more likelier than 5'11.75 for Ryan. His posture tends not to be the straightest, nothing major but can see him measuring 0.3 inch taller than his walking/standing height. Despite this he still edges out weak six footers (Dominic Brunt, Jeff Hordley) and even Michael Parr (Ross Barton) who is listed as 6'0 on the web who I reckon is a solid 5'11.75.
MD
said on 26/Nov/18
Yeah, the other guy in the picture can't be a legit 5'9".
Sandy Cowell
said on 24/Nov/18
There's a greater difference than three inches between Ryan and Andrew in the above picture; I reckon on just over 4" difference.
Zampo
said on 24/Nov/18
He is what I would describe as a flat 6'0. Think he would be similar to someone like Mark Selby. Anywhere between 182.6 - 183.2 range. Good Listing.
Sandy Cowell
said on 24/Nov/18
Oh, how absolutely magnificent! Thanks so MUCH, Rob! He he he he HE'S HERE AT LAST!
Over the past few 'Emmerdale' episodes, I have really been taking in Ryan's height on 'Emmerdale'. He edges even Jeff Hordley out; though sometimes they look the same height, I have never seen Ryan's character of Robert Sugden look smaller than him, only the same height and taller. Ryan is considerably taller than Danny Miller, his screen husband, who for once I felt was going to bring out Robert's decent side, but that didn't last long! He's decided to take Graham to the cleaners now! I just hope Graham sobers up in time, or this will get nasty! Ryan is a clear 3" taller than Andrew Scarborough, who plays Graham.
Fantastic to welcome Ryan to Celebheights!
6ft it is!

Editor Rob
It is arguable he could be under 6ft too, but I wouldn't say much really.