Sam Shepard's Height
6ft 1 (185.4 cm)
American actor, best remembered for films such as Blackhawk Down, The Right Stuff, Blackthorn, Days of Heaven and The NoteBook. In a 1997 biography it mentioned him as being
"six-foot-one"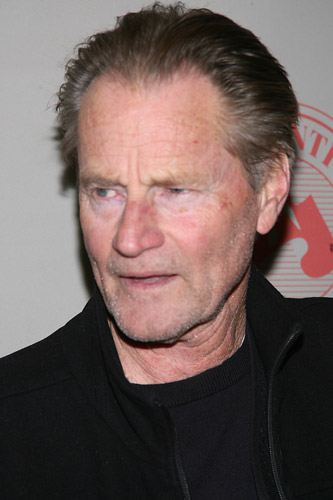 Photos by PR Photos
You May Be Interested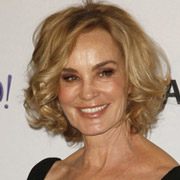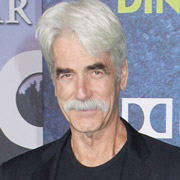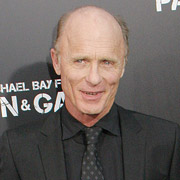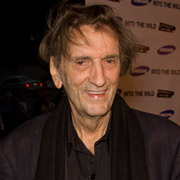 Add a Comment
24 comments
Average Guess (8 Votes)
6ft 0.88in (185.1cm)
Chris Junior Hernandez 1990
said on 21/Dec/20
I look again on the picture
Click Here
it looks more 1.75-2" between Kilmer and Sam. Maybe a peak Sam is 6'1 1/2 but i'll definitely throw 5'11 3/4 on Val Kilmer for his peak when i watch The Island of Dr. Moreau there isn't 3" between 6'2 1/2 David Thewlis and Val look more like closer to 2.75" max. If cuban boots were use in that movie of Sam and Val then i'll stick to 6'1 for Sam.
Rampage(-_-_-)Clover
said on 11/Jun/20
Looks a weak 6ft2 w/h Kilmer!
Chris Junior Hernandez 1990
said on 25/May/20
Click Here
i would have gave him 6'1 1/4 peak with 5'11 3/4 peak Val Kilmer.
Stiffelio
said on 1/Aug/17
Great actor, playwright, screenwriter and poet RIP
S.J.H
said on 1/Aug/17
RIP to one of the best veteran actor in hollywood history
Rent
said on 1/Aug/17
A terrific author, who will miss to cinema and theater. RIP...
S.J.H
said on 23/Mar/17
He look marginally taller than josh lucas in 2005 Stealth
Harold
said on 14/Sep/16
In cowboy boots, peak, six one. But only in cowboy boots, which give the wearer an inch and a half (or more, if using lifts). I know because I was working the door of a nightclub in Los Angeles in 1987 as a bouncer and I was slotted with the task of asking him to leave (he had worn out his welcome). Without cowboy boots, peak, maybe five eleven and one-half. Six two? Ever? No. Only his paid publicist would promote that and only his paid biographer/hagiographer would write that. But aside from height (his very thin frame makes him appear taller), he was good at pretending to be Chuck Yeager in The Right Stuff. Even if Sam himself was a draft dodger when his country called.
Lisa Mountbain
said on 17/Jul/16
Um, I just ran into him at a TJ's parking lot in Santa Fe last year, where he took the cart I was freeing up, and I was surprised at how small he looks face-to-face. I'm 5'10", was in flip-flops at the time, and he was definitely shorter than I am. I love and respect his acting career, but... 6'2"? Not even close. Maybe in his heyday, but not anymore.
heelshealheight
said on 31/Aug/15
Irrespective of height assessments, it is so sad this once great actor and highly talented intellectual thespian has plunged to such debasement. Lost for words..
Rampage(-_-_-)Clover
said on 2/Jul/15
Didn't he edge Christian Bale in Out of The Furnace, Rob?
Alex
said on 6/Jun/15
5'10.5-5'11 the mugshot shows that
Mr. R
said on 26/May/15
Click Here
Here is his mugshot from last night. He's barely 5-11 in his shoes.
JRiley
said on 26/May/15
Recent arrest photo shows height of 71"
Rampage(-_-_-)Clover
said on 25/Oct/14
"Peak height was 6ft 1¼in (186cm)"
Jake: 1.84 m- 1.85 m
said on 23/Oct/14
Easy 6ft 1in in the poetic film Days of Heaven.
Elizabeth Renant
said on 25/Mar/14
He's about 6'1" these days - I live in New Mexico and his dogs go to the same doggie day care center that mine do - I've seen him bring in his two Airedales many times. He's still pretty tall and lanky. I'm 5'9" - he has at least 4" on me (although admitted I didn't check to see if he was wearing heavy boots with thick soles).
Rampage(-_-_-)Clover
said on 5/Jul/13
186cm peak
tommie
said on 20/May/13
looked pretty tall on "Days of heaven"
Rampage(-_-_-)Clover
said on 2/Mar/13
Well, Rob if he was shorter than Gosling (who is listed 184cm/6ft0.5) wouldn't that make him 6ft?
The Horse of FUNK
said on 12/Nov/10
Yeah he's definitely below 6'1" these days. I watched Brothers (2009) recently and there wasn't any noticeable difference between Sam Shepard and Jake Gyllenhaal. In fact, I was surprised how well Jake held his own against Shepard because I always thought Jake was 5'11" and Shepard was 6'2".
Hugh 191cm
said on 24/Jun/09
186cm peak. Nowadays does look a shade less than 6ft1. 184cm nowadays. He was a bit shorter than gosling. But who knows gosling may be over 6ft1.
Emma Dean
said on 21/Jun/06
I went to school with him. Nice guy, he was a yell leader and involved in drama. I remember being in a play with him, he played the lepracon in 1961 at Duarte High. Lived close to my husband. Would love to hear from him.
CelebHeights Editor
said on 9/Feb/06

1997 Biography book,
"By this time he had grown to his full six-foot-one height"