Sam Elliott's Height
6ft 1 (185.4 cm)
Peak height was 6ft 2 (188 cm)
American Actor best known for roles in films such as We Were Soldiers, Hulk, Road House, Tombstone, Ghost Rider, The Big Lebowski and The Golden Compass. In a 1983 Daily Herald it described him as "6-foot-2".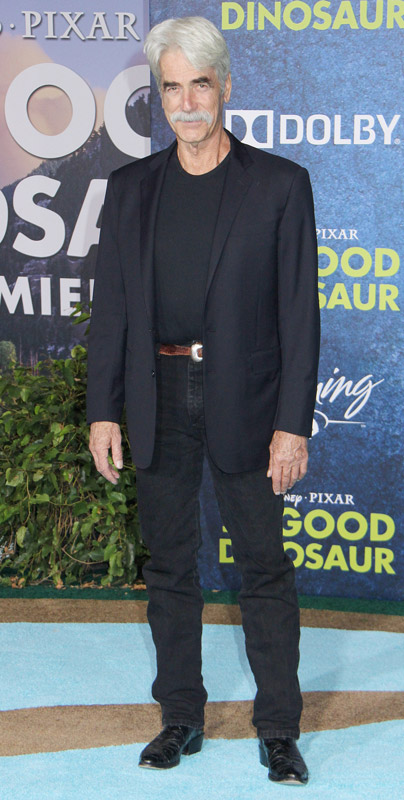 Photos by PR Photos
You May Be Interested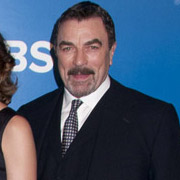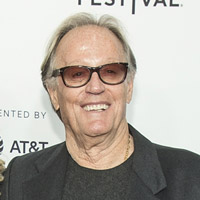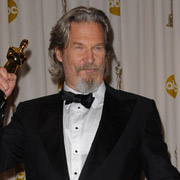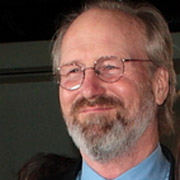 Add a Comment
82 comments
Average Guess (19 Votes)
Peak: 6ft 1.55in (186.8cm)
Current: 6ft 0.5in (184.2cm)
Mark Berney
said on 1/Jan/20
Very strong 6'1" in his day maybe even stretching to 6'2". Looks a very solid 6'0" today to me.
Junior Hernandez 1990
said on 12/Jun/19
Click Here
Does look 4cm shorter than Kutcher. Close to 6'1 now.
berta
said on 29/Apr/19
i think the listing would be better at 187 peak and a little under 6 foot 1 now.
Greg99
said on 26/Jan/19
I believe Sam was or almost 6'2" peak height (probably a hair less) - in recent pics with Ashton Kutcher I'm seeing a 2" height difference so now he looks slightly over 6'
Tall Sam
said on 4/Aug/18
Maybe he was a strong 6'1" peak but his ever being 6'2" unlikely IMO.
Mark Harrison
said on 3/Aug/18
He was never more than 6'1" in ordinary shoes.
Rampage(-_-_-)Clover
said on 27/Jun/18
Weak 6ft2 peak maybe
MAD SAM
said on 22/Jun/18
He peaked at 188 cm, right now he's 184.5-185 cm
Chas
said on 11/Dec/17
Don't forget he was a regulars on mission impossible back in the early 1970's on several episodes as part of the cast,and seeing him standing next to Peter Graves who was 6'3 and Greg Morris who was 6'2 .Sam who was in his late 20's does appear to be much shorter at his peak about 6'ft
Lucky
said on 25/Nov/17
I can't believe that so many comments here are based upon how tall Sam Elliott appears to be in his movies based upon the height of other actors (like "James" said, "He didn't look much taller than Kurt Russell in "Tombstone."). James, ya poor ignorant feller, there are a about a hundred ways to make anyone look taller in the movies! Sam Elliott has been my hero fer many, many years, but I don't much care how tall the man is - he's a decent, good-lookin feller & a fine actor. Thass all what counts.
berta
said on 24/Nov/17
i think you should nook of 1/4 i on this listing rob. have problem seing him 190 cm guy morning and 188 at night. 188,7 morning and 187 night seems more beliavable
James
said on 15/Nov/17
He didn't look much taller than Kurt Russell in "Tombstone".
movieguy
said on 30/Jul/17
JimGulley, the Eastwood story is fascinating. Problem is some people come on this site and make claims about meeting celebs that are most likely untrue. I met John Wayne and he was 5'8'' etc. Your story sounds genuine though.
Laura
said on 14/Jun/17
He is tall but I am guessing closer to 6" as Ashton Kutcher on the Ranch is 6 2 and appears several inches taller in every scene they appear in together. Good show BTW and Debra Winger in it too. Yay. And I used to be 5 8 and and now 5 6 so that's how it goes people as you age.
JimGulley
said on 28/Mar/17
This makes me laugh. Clint Eastwood was supposed to be 6'4" tall. I was friendly with a guy in the mid 80's while skiing at Sun Valley. Clint Eastwood was skiing there and would stop in the bar before leaving the slopes for the day. My buddy was adamant that he was 6'2" tall and therefore as tall as Clint Eastwood or taller. My friend had me observe him standing next to Clint from several angles over the course of a week, several times. Both were wearing ski boots at all visual observations. I concluded that Clint was no taller than he. In the ensuing years I realized that Clint's skinny legs made him photograph taller. True for most slender people like Matthew McConnaghey (spelling?)or Sam Elliott.
berta
said on 23/Jan/17
maybe little under 188 at peak
Chase Witherspoon
said on 24/Nov/15
First saw him in "Frogs" in 1972 and I was thinking 186cm a strong 6'1" ... reckon his 'tash would also be about 6'1" as well...
Pauline
said on 5/Jun/15
Folks, I have a photo of Mr Elliott standing next to my husband. Both were wearing dress shoes with about 1/2 inch heels. Sam has taller hair, but their eyes are at exactly the same level. My husband is 6 feet, 3/4 inches tall with bare feet. You can pretty much rest assured that any actor or athlete is going to be an inch or two shorter that is widely listed.
Sam
said on 1/Jun/15
Rob, I think this guy was never more than 6'1.5" could you take a look at him and consider a downgrade?
w/ Bill Paxton:
Click Here
w/ Eric Bana:
Click Here
w/ Patrick Swayze:
Click Here
w/ Kurt Russell:
Click Here
Sean
said on 9/Apr/15
5'8" (Alan 9/9/13)? Why do some people even comment on here?
Here is is next to 5'8" Kevin James. Yep same height!
Click Here
brian h
said on 10/Jan/15
He is almost 6 ft tall no taller .
Sam
said on 7/Nov/14
I found a picture where he looks shorter than Ben Johnson, listed as 6'2" on the internet and getting up there in age by that point. He also looks at least 3 inches shorter than Tom Selleck. To be fair, I don't know if Elliott's footing is inferior to the other two.
Click Here
Colonel
said on 25/Oct/14
i watched him play a game of darts in Dick's Bar in La Porte, In. on a Saturday about noon when they were filming the movie Prancer in the area.
I'm 5'10 and played basketball all my life and I can tell you in his cowboy boots at least he was all of 6' 4."
Rampage(-_-_-)Clover
said on 1/Oct/14
5ft9.5-5ft10 is garbage for Swayze and you know it. He was max 2in shorter than Keanu Reeves in Point Break.
The Exorcist
said on 28/Nov/13
I don't buy Swayze's listing of 5'10.5". I think he was a little under that TBH, more like 5'9.5"- 5'10" range. But I do think Sam Elliott's peak of 6'2" is a good one.
I watched "Roadhouse" today. What a great movie! Here are a couple of Sam and Patrick together...the most efficient bouncer tag team ever! :-)
Click Here
Click Here
Sam
said on 10/Oct/13
I just can't see under six feet for Elliott. He looks pretty close in height to Jeff Bridges and (though not the best picture admittedly) clearly has some height on Peter Weller. On the hand, in his 60s he was at least an 1"-1.5" under Eric Bana. I think something close to 6'1" peak works.
Click Here
Click Here
Click Here
Dave618
said on 4/Oct/13
Sam was shorter than Swayze in Roadhouse!!?? Rik, no offense, dude, but you need glasses. Look at the scene when the shake hands, Elliott is CLEARLY 3 inches or so taller than Swayze. Check Sam out in The Sacketts. Sam is only a couple iches shorter than 6'4" Selleck. Sam was about 6'2" peak, give or take a half-inch.
Lucky Jackson
said on 2/Oct/13
I'm watching Roadhouse right now. Elliott is about 4-5 inches taller than Swayze. Elliott's heals are about 1" bigger than Swayze's. Swayze 5'-9". Elliott about 6'-1" to 6'-1.5". No doubt.
Rampage(-_-_-)Clover
said on 16/Sep/13
5ft11, 5ft10.....5ft8!
The number of persistant trolls is astonishing.
Alan
said on 9/Sep/13
I stood next to him at the ice cream parlour in Malibu. He was with his family, dressed in surfer shorts. I heard that unmistakable voice. He was complaining about his bad back. I'd say he was 5' 8" tops.
Rik
said on 2/Sep/13
He was shorter than Patrick Swayze in Road House. Come on. He's 5' 10" max. If you didn't see the BMovie Road House, then I guess you go higher, but you will be wrong. LMAO @ 6' 02" :D
Mikey P
said on 13/Jul/13
How about adding Sam's wife, KATHERINE ROSS ("The Graduate" and "Butch Cassidy & the Sundance Kid" to your site. She's 5'5" tall. :-)
Michael B
said on 25/Jun/13
I met him at a film festival a couple of years ago and he was the same height as me 5'11"
David618
said on 16/Nov/11
I would say ol' Sam was probably a weak 6'2" at peak; remember him in the Sacketts w/ Tom Selleck and he looked to be about 2 inches or so shorter than 6'4" Tom. Sam played one of my favorite characters: Travis McGee in 1983. McGee is 6'4" in the novels and Sam looked lanky and tall enough to play McGee even though he's a little shorter. Now possibly almost an inch shorter than peak but can't see him at anything under 6'1" in the daytime even today.
thebad7
said on 3/Nov/11
LAN Jiao says on 2/Nov/11
think he is 6'0.5 now
Then be sure your brain is engaged before you start attempting a post here. The man looks close to 6'2" even today at 67; his recent work in NOVEMBER CHRISTMAS and THE BIG BANG show an older man who's still a strong 6'1"/weak 6'2". Next to John Corbett, he looks flat 6'2". Fail again, Jiao.
tb7
*Do yourself a favor and learn to type. If you manage that, try to learn something of proper English. Your posts are definitive proof of your lack of intelligence--alongside your inability to gauge height.
LAN Jiao
said on 2/Nov/11
think he is 6'0.5 now
thebad7
said on 11/Oct/11
5'11"? No. I just saw him most recently this past November in NOVEMBER CHRISTMAS. Standing next to 6'4" - 6'4 1/2" John Corbett, he looked about 2" shorter. 6'2" is correct for Sam Elliott. No amount of heel or outfitted footwear is going to make a 5'11" man look close to a legit 6'4" man.
1991's RUSH is my favorite film of his--he was terrific as Captain Larry Dodd. As another poster mentioned, he looked almost a full foot taller than J.J. Leigh, and likewise, he towered over 5'9" Jason Patrick.
One more comparison: Sam was in a great noirish crime film from 1996 titled DOGWATCH. Standing in several scenes next to 6'3" Paul Sorvino, Sam looked to be a hair (hair = 1" or less) than Sorvino. He was always a tall, rangy guy and he still is today at 67 years old.
tb7
Glynn Ellis
said on 25/Sep/11
Sam was having lunch by himself at Johns Garden in Malibu. I was sitting at a table ajacent to him. He smiled that famous smile and we talked for awhile. We both left at the same time and I was standing directly behind him. He was wearing dress shoes and dress pants. I was in cowboy boots. The heels on my boots were an inch higher than his. I am 6' and I can say with accuracy than Sam is 5'11. When Sam and Tom Selleck are riding towards the camera. You can see there is a substantial difference in height. Regardless, Sam is a great guy.
5'8.76786
said on 7/Aug/11
Had I based his height on Tombstone, I'd have said he ws 5'11. It makes sense his height was downplayed in that pic starring Kurt Russell. He's definitely 6'2, he looked almost a foot taller than Jennifer Jason Leigh in Rush.
Micky
said on 22/Apr/11
Folks ? Folks !!?? You can not go by what you see in movies ! They manipulate scenes by changing camera angles , positioning actors closer to the camera , etc. Check out Keanu Reeves walking " Next to " Patrick Swayze in Point Break . They look like they are chatting back and forth , but if you look closely , Reeves is well behind Swayze . That's just one example .
When you Do see them in person , don't discount Elevator shoes , that have a hidden heel , inside the shoe .
thebad7
said on 24/Feb/11
He's another one that should have been a bigger star. In 1979's THE SACKETTS and in 1982's THE SHADOW RIDERS, there are plenty of scenes in which he stands next to his 6'4" co-star Tom Selleck. He looks to be only about 1"-1.5" shorter. 6'2" and some change is correct for his younger days--tall and very wiry.
I saw him recently in NOVEMBER CHRISTMAS which premiered over Thanksgiving Weekend. Next to John Corbett, he still looked to be close to 6'2" tall, though he may have lost some height. He's going to be 67, but he still has that screen presence and a voice that I'd kill to have myself. His best stuff was always his Westerns, but his best performance as an actor, imo, was in 1991's RUSH.
tb7
sam2
said on 1/Feb/11
Look at him next to Bill Paxton in Tombstone. Paxton is either the same height or slightly taller. Paxton is 5' 11''. Elliott is 5' 11" or 6' at the most, the rest is high heels.
Sue
said on 13/Jan/11
Doesn't matter how tall he measures....he's quite the giant in my book!
Pinky
said on 1/Dec/10
I met Sam in 1989 when he was in Bend, OR looking at ranches to buy. Got his autograph. He is way hotter in person and a nice tall drink of water.
Mr. R
said on 23/Nov/10
I actually saw Sam on the set at Paramount when they were filming We Were Soldiers. He walked right past me. He is a little under 6-1.
thunder horse
said on 21/Nov/10
i've met sam elliot and he's 6'4 because he had his boots on with 2 inch heels and he was about 6'6 with boots and without his hat.
kimi
said on 20/Nov/10
whatever I'm 6'2 too...
Hugh 190cm
said on 22/Jun/09
Looked the same height as eric bana at the hulk premiere.
Hugh 190cm
said on 16/May/09
Is it possible that he may have been a little over 6ft2 in his prime?
Hugh 190cm
said on 13/Apr/09
Might be 186-187cm on a good day. 6ft2 in his prime definitely though.
Hugh 190cm
said on 24/Mar/09
Nah, I can buy 6ft2 when he was younger. Nowadays he doesnt't quite reach that mark. However could be a shade taller than 6ft1.
RisingForce
said on 22/Mar/09
In other scenes he actually had only 3 inches on swayze max. Maybe he was never over 6'1"?
RisingForce
said on 14/Mar/09
He looked about 4 inches taller than Patrick Swayze in Road House which was made in 1989. Both were wearing boots.
Anonymous
said on 8/Mar/09
was quite tall in We Were Soldiers, had 4-5 inches on Mel Gibson I would say 6'1 around 186ish
-_-_-(Hugh)-_-_-/
said on 26/Feb/09
In fairness though he did appear 6ft2 next to Eric Bana at the Hulk Premiere.
\\ -_-_-(Hugh)-_-_-/
said on 25/Feb/09
Still looks tall though. He might still be close to 6ft2 in the morning.
\\ -_-_-(Hugh)-_-_-/
said on 24/Feb/09
Excellent! Been waiting for this for a while. He definately has lost some height. 6ft1 is spot on. Thanks Rob.
-_-_-(Hugh)-_-_-/
said on 21/Feb/09
Howabout you give him a peak height?
-_-_-(Hugh)-_-_-/
said on 18/Feb/09
Rob, honestly this guy looks nowhere near 6ft2.
[Editor Rob: maybe he's lost a little, I agree he isn't that height now anyway.]
U turn
said on 8/Feb/09
He obviously lost height then. 188cm should be his peak though. He did look 6ft2 when he was younger. today I'd say he's a little over 6ft1.
Mr. R.
said on 29/Jan/09
I saw him a few years ago at Paramount shooting the Vietnam Movie. He walked right by me in his uniform and he was about 6-1 at the tallest.
Rusty
said on 28/Jan/09
I would say hes about 6'2" and 170 pounds.
Hugh
said on 4/Dec/08
I'm not sure if this guy is actually 6ft2.
Hugh
said on 11/Nov/08
Looked pretty much the same height as Eric Bana. 6ft2 is correct.
Hugh
said on 16/Oct/08
6ft2 at his peak. 6ft1 now.
Bobby
said on 15/Oct/08
Saw an old IMF episode tonight. He is much shorter than Peter Graves 6'4 and Greg Morris who is 2-3 inches shorter than Graves. 6'2"..no way. Maybe six even on a good day.
Anonymous
said on 27/Aug/08
he seemed very close in height next to eric bana in Hulk
Mr. R
said on 3/Aug/08
He is between 6-0 and 6-1.
Daii
said on 25/Jul/08
Hes a lot lankier and taller than Mel Gibson in We Were Soldiers, so I would give him at least 6'0.5 or 6'1, maybe he is 6'2.
Mike
said on 27/Oct/07
Elliott is another example of lean frame that gives the illusion of more height.
sam 2
said on 13/May/07
Elliott is slightly shorter than Bill Paxton. Maybe 6' max. No way he was ever 6'2".
Brad
said on 7/Apr/07
I always thought this guy was 6' 2".
MHouillon
said on 5/Oct/06
David James Elliott is 194-195cm.
ralph
said on 30/Jul/06
i was in the air force with sam elliott, and he is probably 5'11" at most. Tom Selleck is 6'4", and chuck connors is close to 6'7".
Donna
said on 26/Apr/06
Sam bought a place in Brownsville Or. Ans I have seen him and he is taller than my hubby who is 6ft. So there!
TNTinCA
said on 3/Apr/06
He did appear to be a good 3-4 inches taller than Swayze in Roadhouse. Did look close to Eric Bana's height in Hulk as well. I can see 6'2" for him.
Xhavier
said on 19/Mar/06
Click Here
, says elliot is a six footer
Gramps
said on 10/Nov/05
Hey Mike, I understand about camera angles, but it doesn't look like the angle of this photo could account for the apparent disparity between Connors and Selleck. Check it again.
mike c
said on 9/Nov/05
come on gramps! it's the camera angle!try it yourself..pose two people who are basically the same height....have one step back a few feet..and at a right angle...shorter!
Gramps
said on 22/Oct/05
Looks to be a solid 6'2 next to the 6'4 David James Elliott here:
http://www.avashow.com/gallery4_03/images/Audie%20Murphy%20Theatric%236A01E.jpg
Mr. R
said on 28/Jun/05
I saw Sam on hte Paramount lot when they were making We Were Soldiers. He walked past me in his soldier gear. He was a little taller - I would say maybe 6'.5". I met Jeff Bridges last year, and he was a solid 6'1".
Anonymous
said on 27/Jun/05
No way in hell is this guy 6'2". I saw him standing next to Jeff Bridges in a movie once, and Bridges had 2 inches on him. No taller than 6.