Samia Ghadie's Height
5ft 1 (154.9 cm)
British actress best known for her role of Maria Connor in ITV soap Coronation Street. In StyleMag she commented on her height, saying:
"standing next to him [husband] it made me realise just how short I am (5ft 1)"
. On her talent agency page, she was described as:
"Height: 5'2", Hair Colour: Dark Brown, Eye Colour: Blue-Green"
.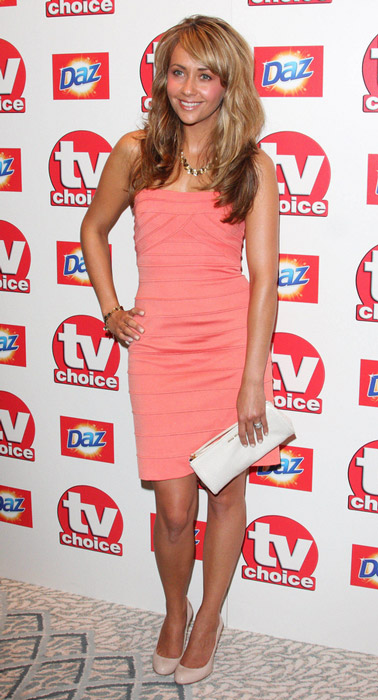 Photos by PR Photos
You May Be Interested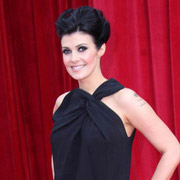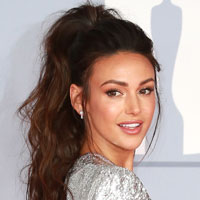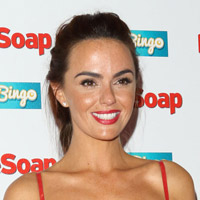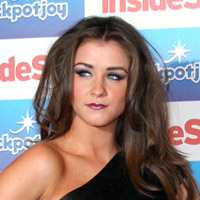 Add a Comment
13 comments
Average Guess (13 Votes)
5ft 1.38in (155.9cm)
Miss Sandy Cowell
said on 17/Aug/20
Well, the two of them, Maria and Gary, have just got married after all. Gary has mended his ways, but it would seem as though his connection to his ex, Sarah, who's having marriage strife with Adam Barlow because she won't grass on Gary for a defence killing, is going to impact badly on Maria's and Gary's marriage.
Samia's Maria, who plays a hairdresser, has even, if inadvertently, coloured her blonde hair red like Gary's, but will that be enough to keep him? 🤔
5ft1.5. I did read that she was 5ft3 when she was first new to the Street - with brown hair!
👩➡️👱‍♀️➡️🔴head!
Miss Sandy Cowell
said on 24/Dec/19
Oh, my word! Poor Maria (Samia) is expecting Gary's baby! How awful for her, to be tied to HIM! I read that her baby's been likened to the spawn of the Devil! I wouldn't go that far - he/she is half hers after all, but if I was in her shoes, I'd take myself and my pregnant tum-tum as far away from that nasty piece of work, Gary Windarse, as possible!
Samia gets 5ft1. 🤰🎄
Miss Sandy Cowell
said on 4/Nov/19
I wouldn't get too close to Garry, Maria! He's DANGEROUS!
Miss Sandy Cowell
said on 4/Nov/19
Samia looked quite a bit taller than Bethany in last week's 'Coronation Street', yet they're both listed as 5ft1! No amount of footwear can give a difference like that, well, it can, but I didn't hear Samia's Maria's shoes clonking around like they would have done in order to make a height difference like THAT!
5ft1.75. I've read she's 5ft3 before.
Littlelee5ft6
said on 29/Jul/19
If she is 5ft 1 her husband sylvian isn't over 5ft 9 barefoot. Certainly not the listed 5ft 11
Miss Sandy Cowell
said on 13/Jul/19
💐🎉🎂 Happy Birthday Samia! 🎂🎉💐
Samia turns 37 today. Many Happy Returns to her!
I can't see her as less than 5ft1.5.
🎂🎈🎁😃🎂🎈🎁😁🎂🎈🎁😃🎂🎈🎁😁
Miss Sandy Cowell
said on 6/Jul/19
Yes, guys, certainly according to one of last week's episodes of 'Coronation Street' bore out your theory that women, some women, I hasten to add, stick 'tall' top on their list of priorities when it comes to describing their ideal type.
However, this was a Soap, after all. I have known plenty of real-life women who have said the same and ended up settling down with smaller guys than them and sometimes even, MUCH smaller guys.
Maria - you are only about 5ft1! You shouldn't have to look far! 😁
I will go with 5ft1.5. I have read 5ft2 and 3 before.
Sandy Cowell
said on 19/Nov/18
@ Nik - I wish I was taller but only because of the inferior way so many, many people regard the shorter among us! Also, furniture tends to be designed for people taller than me, as do many shop displays. I find myself on tiptoe a great deal of the time! Other than that, I don't give a stuff, and, of course, I can't get over my nice
⭐️ New Height!⭐️
I distinctly remember reading Samia was 5ft3 once, indeed I do!
Today this little knockout can have 5ft1.5!
Nik
said on 10/Dec/17
@ Sandy Cowell - Hi!
You are jolly well right and it stinks! Why can't people lower other people's height, or their own height, if the true height of a person is not going to be told? We are brought up in a world where in a lot of cases it is seen as better to be taller, and that is simply not on! I don't care how far my head is off the ground or how far other people's heads are off the ground! Comprendez? I know you do!
Samia is beautiful, whether she be 5'3" or 5'1.5"! I will give her 5'1.5"!
Sandy Cowell
said on 9/Dec/17
When Samia was first signed up for her part, I only ever read that she was 5ft3!
Whether this was a publicity stunt or not, they always RAISE the height, never the other! It's like saying that taller is better! Bah to that! 😝
She can have 5ft1.5!
gorgeous
said on 14/Oct/07
she looks much taller in corrie!
Glenn
said on 16/Oct/06
Perfect.could be 5-9 actually.
Padraig
said on 16/Oct/06
Glenn, I am to use your own estimate for Millz, is 5 feet 8 and a half is too much?