Sarah Butler's Height
5ft 6 (167.6 cm)
American actress best known for appearing in film I Spit on Your Grave (2010) and it's sequel. On her
imdb.Resume
she listed her stats as
"Height: 5 feet 6 in, Weight: 110 lbs"
. In this photo I had 1 inch sneakers, Sarah around 3.2-3.3 inch heels.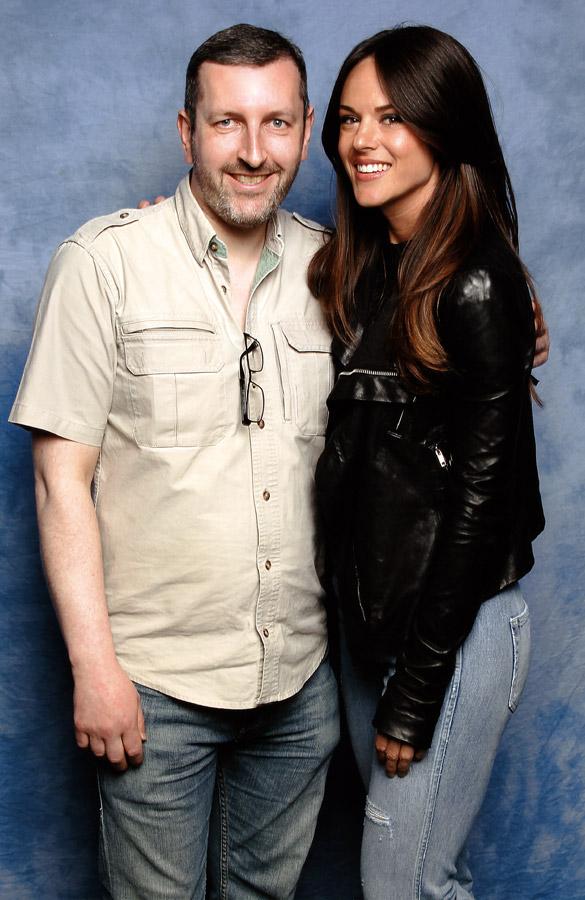 5ft 8 Rob and Sarah @ Collectormania 2017
You May Be Interested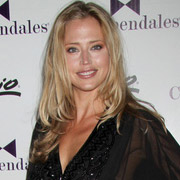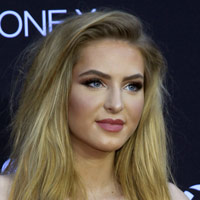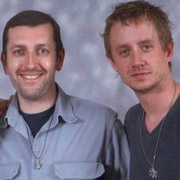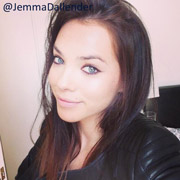 Add a Comment
19 comments
Average Guess (34 Votes)
5ft 6.84in (169.8cm)
JohnMoore-162cm
said on 27/Apr/20
She looks every bit of 5ft6
Christian 6'5 3/8
said on 27/Apr/20
@Rob
The stance of your hips affects your height, more so than merely raising one of your heels. Even if one of your heels are raised, if your hips are level, the you wouldn't gain much height.

Editor Rob
I've seen many actresses pose in a manner that can drop height, make no difference or gain height. It is rarer of course to try to gain height.
Nik Ashton
said on 17/Mar/20
At least she doesn't claim 5'8"!
Littlelee5ft6
said on 16/Mar/20
I can't believe the average guess is coming up at nearly 5ft 7. Shes clearly nothing over the 5ft 6 rob has her listed as
Christian 6'5 3/8
said on 11/Oct/19
Looks 5'5.5" max, but she has one of her knees slightly bent, so 5'5.75"

Editor Rob
Her left heel is off the ground. There's a difference between having feet planted (and bending a knee) and raising one heel off the ground which results in a knee to bend (incidentally I am actually bending my right knee and have feet planted, but it's not much, I did think we both were close in height).
I did a little article about
Leg Positions
.
I think the subject is tricky at times, for instance:
With
Vinette
, I have feet planted and dropping about 3cm of height.
With
Lisanne
, you can see her heel is raised...and I'm adopting a similar pose...with Lisanne I had a fraction more sneaker, but both ladies looked very similar.
Nik
said on 26/Jun/19
@ Sandy Cowell - I stand by my comment made on 17/Jun/17!
Sarah has 13 comments, 13 votes, and the average vote stands at 5'6.13"!
Miss Sandy Cowell
said on 24/Jun/19
With the shoes Sarah has on, I struggle to see that she's 5ft6. I'm going for 5ft5.5.
I recommend the ISoYG III, which is an original story in its own right rather than a remake, as with the first, of a hard-hitting 1978 film - very shocking for its time. It was one of the first Video Nasties!
Littlelee168cm
said on 3/Feb/19
At worst she's a weak 5ft 6 but looks close enough to five six she can be listed at that
Nik
said on 16/May/18
I don't see 5'6" to be truthful!
Tunman
said on 15/May/18
Rob,sorry if I'm asking this but how much do you wear your glasses?Not a lot hopefully,but I noticed you wore them in some pics.I feel that staying a lot before a screen ends up damaging sight,I'm just trying to limit my computer use although I still have perfect sight.

Editor Rob
Being short-sighted, I wear them for driving or sometimes just watching TV, but don't wear them that often...usually at conventions I might wear them on and off, especially in photoshoots before taking a photo I would usually be wearing them, then take them off when it's near my turn.

Though, sometimes I forget.
Nik
said on 17/Jun/17
She may be just shy of 5'6",more likely 5'5.5" - 5'5.75".
Sandy Cowell
said on 15/Jun/17
To Rob and anyone who is interested:
There is a double bill of Sarah tonight! The first starts at 10.55 and the second at 12.55 and they are on the 'Horror Channel' folks!
On Freeview it is no. 70
On Sky it is no. 319
On Virgin it is no. 149
On Freesat it is no. 138
If you do see them, I hope you enjoy them as much as it is possible to! Neither film is an easy watch, so be warned!
Cheers everyone! 🙌
Giorgi
said on 15/Jun/17
Beautiful girl who starred in a crappy movie.
Andrea
said on 14/Jun/17
She certainly doesn't look any taller than Rob here (with 6cm more footwear)... So, if anything, she could be a tiny fraction under 5'6, based on the photo. Not a big deal, though. Her 5'6 claim does seem honest enough! It is certainly refreshing to see celebrities that are honest about height, yeah!
Editor Rob: I wish one day a celebrity doesn't feel the need to bend the truth about height.

You are what you are barefoot, say it with confidence, regardless of whether you are 5ft 2 or 6ft 2. Honesty is an immeasurable quality, one that we should all be striving for in life.
Peter 179cm
said on 13/Jun/17
Legit 5'6- could be close to 169cm as she looks near 175cm with 6cm more footwear than Rob.She's also bending her leg so she's definitely a very solid 5'6.And truth be told a very hot one as well!😎
Sandy Cowell
said on 13/Jun/17
@ Rob - Yes it is, and it means they're going to be genuine in other ways as well, of course! It was nice to hear that Sarah was so chummy with her fans!
These events can really go on, can't they, and it isn't just a case of pulling themselves together for a few minutes, as in the case of a TV interview! Sarah does sound like a lovely person and I might dig out my copy of 'I Spit...III' later today to see if she gives any interviews on the 'extras'! My copy is just feet away, very near to one of a few towers of DVD's of mine, each little shorter than I am! 👍😉
Sandy Cowell
said on 12/Jun/17
When I saw her name, I recognized it straightaway as that of the actress who starred in the remake of 'I Spit on your Grave' and also the third offering, wherein she is having counselling and you think things might start to pick up for her when she makes a nice friend. Alas, this isn't so!
Not exactly feel-good movies,
all three have been shown on the 'Horror' channel, Sarah being in Parts I and III. At the moment, they are concentrating on the third instalment!
It is great to see Sarah looking smiling and cheerful, healthy and happy, as in the picture! It's a whole new experience for me! I thought she was 5ft5 in height, so I was an inch out. She is slight of build and comes over as smaller - to me anyway - probably because she has taken on the part of a victim, but one hell-bent on revenge! When the original came out, there was an outcry! It was possibly the most shocking of all the video nasties, and there were all sorts of shocking tales surrounding it! Films like that are considered more acceptable now and I'm not sure that it's a good thing.
Well, Sarah is one pretty girl and it would make a pleasant change to see her in a film enabling her to show off her nice side! She is clearly a very capable actress.
She gets 5ft6 from me today.
Editor Rob: this lady looked like she enjoyed being at a convetion, always smiling with fans.

I thought she looked a solid 173cm range when I went up to her, and with a wedge heel over 3 inches, barefoot I can believe she is very honest with her own claim of 5ft 6!

It is good to find actors who are honest with height.
Csimpson 6ft
said on 11/Jun/17
5ft 6 looks about right to me and shes hot Rob youre one lucky guy!
Sammy Derrick
said on 11/Jun/17
VERY PRETTY GIRL 5'6.