Scott Bakula's Height
5ft 11 ¼ (181 cm)
Peak height was 5ft 11 ¾ (182.2 cm)
American Actor best known for playing Captain Jonathan Archer on Star Trek Enterprise, Dr Sam Beckett on Quantum Leap, Dwayne Pride on NCIS: New Orleans. I read him saying
"I'm 6 feet tall"
in a 1991 Kansas City Star.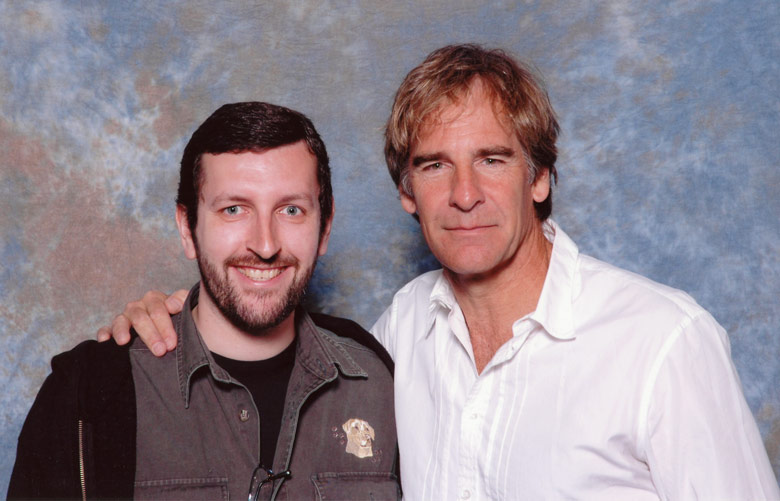 5ft 8 Rob and Scott @ LFCC 2009
You May Be Interested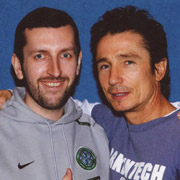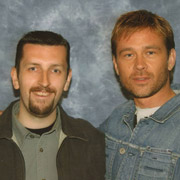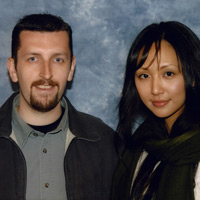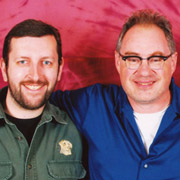 Add a Comment
99 comments
Average Guess (39 Votes)
Peak: 5ft 11.37in (181.3cm)
Current: 5ft 11.1in (180.6cm)
Yang (5 footer 8, 173, Aries)
said on 5/Jun/20
Peak : 5f 11 half although he claimed his height as 6 footer.
Current : 5ft 11 & even weak 5ft 11 but I would go with 5ft 11 as his current height. He mightve shrunk a bit not too much...
Rampage(-_-_-)Clover
said on 10/May/20
Identical to how to Scott MacDonald looked next to Rob
Rampage(-_-_-)Clover
said on 28/Oct/18
If he was strong 6ft then J.G. Hertzler looks 6ft3!
Rampage(-_-_-)Clover
said on 28/Oct/18
Rob, an easy 2in on Scott Bakula here aswell?
Click Here
Something definitely doesn't add up. Maybe nowadays he's 6ft range and peak was 6ft1
Sandy Cowell
said on 27/Jul/18
Scott could pass for a strong 6-footer in the film I saw last night, Clive Barker's 'Lord of Illusions'. He played the intrepid hero, and you don't get many of those who live to tell the tale in Clive Barker films!
The film is from 1995, so I will have no trouble agreeing with the maximum height written up for him by Rob - 5ft11.75. It's doubtful back then that he'll have lost height and, as I said, he DID look tall. For today's height he gets three-quarters of an inch less.
Great film BTW, and it takes a really powerful film to hold my attention in this boiling hot 'n' sweaty weather: IT DID!
Colberto
said on 24/Jul/18
Looks taller than 5'11" guys with you. I think Peak he was anywhere around 181.5-182cm
Junior Hernandez
said on 4/Feb/18
Time is a b***h people mostly shrink a half inch by age 50 or up. Bakula is 182ish in his youth and now dipping into 5'11.

Editor Rob
Bakula seems to have been around forever, but for a guy in early 60's still looks fit, albeit just seems a bit shorter than he used to...
Junior
said on 25/Oct/17
The last time i watch Scott Bakula movie he still look 182cm in 2013 movie Enter the Dangerous Mind.
Editor Rob
said on 26/Sep/17
In 9th Grade (about 14-15 years) Scott was about 5ft 5 and 105 pounds 'with equipment on', so had a decent sprout at 15-18 near 7 inches.
Rampage(-_-_-)Clover
said on 19/Aug/17
He was definitely near 6ft in the 80's.
Rampage(-_-_-)Clover
said on 15/Aug/17
Danimal, okay you have absolutely no leg to stand on calling me or anyone else on here an "upgrader". Tim Robbins at 6ft7 and now Scott Bakula "easily" a full 6ft2 in the 80's-90's?
Editor Rob: from watching New Orleans, I would say today 5ft 11.25 range is quite likely, I think he does seem shorter than the time we met him, which I'd still say was almost 6ft range.
Rampage(-_-_-)Clover
said on 15/Aug/17
Rob, could he be closer to 5ft11 today?
That photo was 8 years ago
Danimal
said on 13/Aug/17
The man is 62 years old. He was easily a full 6'2" back in the 80's and 90's.
berta
said on 29/Jul/17
by the way i think this guy could have packed on musces very easy if he tried. something about his build that is looking strong big boned ore something.
berta
said on 13/Jul/17
on chuck i thought he looked maybe 181 cm but he may have been 182 who knows
Pierre
said on 5/Jul/17
He look in 5"11'range next to Rob imo
World Citizen
said on 24/May/17
He looks a legit 5 ft 11 to me
phil
said on 22/May/17
not 6ft he 5'11.75
shiva 181 cms
said on 16/May/17
181-181.5 peak 180 now
Editor Rob: he is a bit older and could have lost a fraction...but that day, I still think looked nearer 6ft than 5ft 11
berta
said on 10/Mar/17
i remmeber in chuck that i thoung there was almost 10 cm beetween him and zachary. maybe he is couple mm under the listing? like 181,5?
Danny0101
said on 12/Feb/17
Rob, this 182cm listing is terrible. He is nowhere near it. Whats he point downgrading a quarter of an inch? Just to be nice?
Editor Rob: Scott in his early 60's might look about 181cm, but back in something like Enterprise, he looked nearer 182 I thought.
SC
said on 4/Feb/17
He looks 5'11.25
184.3cm (Night)
said on 3/Apr/16
Only looks 5'10.5" in this pic but he is dropping height. Anywhere in the 5'11" range i think is good for him.
S.J.H
said on 29/Oct/15
5'10.25 with a slight slouch with rob. I believe Scott Bakula was more like 5'11.25 at peak and 5'11 nowadays. He never look a solid 6foot or nearly 6 foot. At most he could be 5'11.5 peak but rare chances
511-6" guy
said on 29/Aug/15
Jared is right, there are some disproportionate people with either long legs, short torso, long torso, short legs. Some other with even shoulder with someone else but a huge head and long neck, some long neck small head, or big head, small neck. Some with short arms or smaller wingspan. So as you can see, height can vary like Jared the genius mentioned. Rob has youtube videos where he even shows how height loss occurs in the evening after doing daily activities. Those are cool vids Rob.
Lorne???
said on 27/May/15
Danny Pino was clearly taller than him in SCU, though Bakula's posture wasn't perfect. Also, when in Equal footwear, Pino is certainly taller than Ice T.
My point being that Danny Pino is clearly over 5'11; He's not a full 6 feet, mind you, but maybe 182.
Bakula has clearly lost height, today(from what I've seen) he likely isn't much over 5'11. I don't think he was ever a big 6 footer, but 5'11.5-75 is certainly believable.
Josh b
said on 4/Apr/15
Looked more than a little shorter than Mark Harmon in ncis, as a side note I still think weatherly is taller than Murray if only by a little bit.
CDS
said on 24/Feb/15
In a 1987 TV movie, Bakula looked a hair shorter than 5'11" John Ritter. Ritter may have had lifts on, plus he was standing up straight while Bakula was kind of slouching off to the side. But I really don't think Bakula was ever a full 6' barefeet. I'll give him 5'11-5'11.5". On TV's "Enterprise", he looked barely taller than Connor Trinneer, who I'd guestimate at about 5'10.5". And more recently, on an episode of "Law and Order: SVU", he looked dead even with 5'11" Danny Pino.
1.89m
said on 24/Nov/14
Close to 6ft prime defo
Jared
said on 27/Oct/14
I think people really overestimate inches. Many say "he barely looks taller than you" but don't understand that 3 inches different is indeed "barelly looks taller" is they expect massive height difference or being dwarfed, that happens with a 8 inches difference and more. Many would benefit from taking a tape right now and looking how little 3 inches are. They would stop acting as if 1 inch shorter is supposed to translate in "looking extremely shorter" when 1 and sometimes even 2 inches are barely noticeable in real life.
Oanh
said on 26/Oct/14
I'm seeing 5'11" max.
chad
said on 14/Oct/14
Looks slightly shorter than 6' mark harmon on ncis. 5'11.5 is probably about right for him .
Nam
said on 3/Oct/14
The average man (not a giant not a dwarf) has a distance between the verticle center of his eye and the upper lip of 3-3.5". Given that your eye center is just above the bottom of his nose I'd estimate that your eye center is about 3/4" above his upper lip thus his eye center is ~2.25-2.75" above yours. Therefore I'd conclude that he is between 5'10.25"-5'10.75 " or not to be too anal between 5'10-5'11.
Also in the many roles he's played he never was very imposing and while not a shorty he seems to be in that range.
mike
said on 5/Jun/14
Rob, around 179-181 today and 181-183 peak.
cole
said on 23/Apr/14
Click Here
Looks 182 cm range here. It's probably because of posture that he can appear nearer 5'11, but I agree he likely clears it by a bit.
Andrea
said on 26/Mar/14
In Chuck he looks barely 5'11, but he has terrible posture in some scenes (don't know why)... In this pic too, he doesnt look a big 182 guy... But if Rob says he's near that mark in person, i'm gonna trust him.
Rampage(-_-_-)Clover
said on 18/Dec/13
Ok I can see 5ft11.5/182cm as his lowest. He's dropping a good inch. Without a doubt, he looks like he'd be slightly taller than someone like Dean Cain who also claims 6ft but doesn't look near it.
Rampage(-_-_-)Clover
said on 11/Dec/13
Rob, what are the chances that this guy might just be 5ft11 nowadays?
Looks 5ft10.5/179cm with you
[Editor Rob: I still think he clears 5ft 11 at his tallest.]
cole
said on 21/Nov/13
181-182 cm range is believable. But I'd put him at 5'11.5 instead of 5'11.75, to leave some room for the possibility of 181 cm.
Wilmehina
said on 19/Nov/13
He's not 6' tall. I had a picture taken with him and I'm a solid 6'. I slipped off my shoes, he was wearing thick soled running shoes and I was still at least an inch over him. He looked up at me and said, "My, you're a tall one, aren't you?"
Matt 184.7-186.7cm
said on 26/Oct/13
his lips should be at least over your eyes Rob.
Gooner Chris
said on 21/Oct/13
Looked an inch or 2 shorter than Matt Damon in ...'Candelabra' but 5'10 Damon was wearing crazy huge lifts next to Bakula in flip flops... 5'11 for Bakula, for me, Rob...
Viper
said on 14/Oct/13
No way 5'10. Thats at least 3 inches between them, then accounting for his slight drop in posture hes at least 5'11.5.
Rob has him about right.
roy
said on 3/Oct/13
looks more like a solid 5'10, not only in the pic but in other situations too....179cn is the highest I can imagine for him
Rhonda
said on 17/Jul/13
I can see near 6ft, he's not fully stretched out and we do measure ourselves stretched out when we get measured, people need to remember that. So 182 is right in my opinion.
paul
said on 9/Jul/13
no way this guy is over 5'11, i see 179-180 max for this guy - nothing near 6'0
Rey
said on 4/Jul/13
How about site called. Stand as tall as you can. The numbers would change.
You heard it first from the King.
Jax
said on 2/Jul/13
you sure rob?...he barely looks taller than you ...looks 5'10.5ish to me
Al89
said on 13/Jun/13
Looks same as Damon in Behind the Candelabra
Lo sgozzatore
said on 12/Jun/13
Rob, i admit i've seen nothing of this guy. But i've seen some pics of him with Zachary Levi. You agree that he looks a weak 5'11 tops next to him in these photos?
Click Here
Click Here
Click Here
[Editor Rob: he can look 5ft 11 at times, like there, but at his peak I think near 6ft isn't hard to believe, he still looked taller than flat 5ft 11 walking about that event I saw him at.]
Lorne
said on 22/May/13
182 is spot on. I will say that Hensen Ackles defiantly is taller in his pic!!!
jimmy
said on 28/Apr/13
Rob he looks like a shrimp next to Zachary Levi who always wears thin footwear and he is a notorious sloucher.Only 3.5" between them? And he looks same height with Brian Austin Green who had less footwear than you and he is listed 5'11" flat.
[Editor Rob: he looked taller than Brian in person]
Elijah
said on 11/Mar/13
Might be the shortest 182cm on here. 180 MAX.
Peyman-6ft
said on 12/Feb/13
I am really taller than that next to a solid 5'8'' guy , I see a 2.5-3 inches difference .
182 would be generous IMO
Joey
said on 11/Jan/13
I dont see a 9cm difference ... he looks kinda 5'10 area in the photo...so I'll go with 179cm now and 180cm when he was young
Stephen
said on 8/Jan/13
i don't see a 182 cm here no way. the guy is max 180.5
rob89
said on 30/Dec/12
He can look barely 5'11 a lot, even a bit under at times like here with rob (IMO at least). In Enterprise he looked most of the time virtually indistinguishable in height to a weak 5'11 Trinneer. I suspect loose posture is the main reason for him appearing shorter at times, as well as a pretty low eye-level/long forehead. When he straightens up however, i do believe he hovers around 5'11.5", or somewhere between 181-182 cm.
Aragorn 5'11
said on 28/Dec/12
If he were to stand straight up then he'd barely be a weak 5'11. While slouching 5'10.25 or just 5'10 flat.
Rampage(-_-_-)Clover
said on 26/Dec/12
Looks 5ft11(180cm) tops with Rob
Johnnyfive
said on 15/Dec/12
I think he's 5'11 (180 cms) even accounting for his slight slouch.
Sam
said on 10/Dec/12
Probably 5-11 peak, now just about 5-10
Johnnyfive
said on 5/Dec/12
5'10.75 is more accurate
thc-182
said on 4/Dec/12
omg he looks short in desperate housewives, i thought he was 5'8"
but he is probably a legit 5'11, 182 is a bit exaggerated
Josh B
said on 29/Nov/12
179cm looks closer unless he dropped a bit of height.
UKguy
said on 29/Nov/12
He may have been 182 in his prime but he is looking 180 now nothing more
Jason
said on 19/Sep/12
I was photographed with him at a convention photo op standing on perfectly flat ground. I had a half inch footwear advantage and I stood about half an inch taller. I'm 180 on the dot barefoot.
Russ01
said on 18/Sep/12
Never looked like a 6 footer to me. 5'10-5'11 is about right.
LG69
said on 13/Sep/12
If he's 5'11.75...he can easily get away with 6'0. I personally thought he was 5'11" flat.
Jons01
said on 28/Jan/12
Scott is often listed as 6' When I met him, he said that he was 6' and then indicated that he was very, very close to that.
steven
said on 19/Jan/12
tragic.. he only look 5'10 with recently 5'11 looking ron pearlman.
LAN Jiao
said on 26/Oct/11
He don look 6'0 now. More like a 5'11.25 guy.
Candyman
said on 25/Jun/11
Remember watching Quantum Leap as a kid and wanting to be his height. Always thought if I could just get to 6' that would be great.
Ace
said on 28/Jun/09
Wow, Zachary looks to be a solid inch taller than Chevy Chase.
Hugh 190cm
said on 29/May/09
A solid 6ft.
GUK
said on 28/May/09
Zachary Levi is listed as 6ft 4
Click Here
How many inches do we see here bearing in minf Backula has slight advantage
Hugh 190cm
said on 21/May/09
Can look 184cm at times because of his slim build.
Ace
said on 21/May/09
I don't know. I wouldn't presume to know more about scott bakula than the next, but he always seemed a solid 6`0 foot to me.
peter
said on 20/Apr/09
scott bakula is croatian.
RobertJ
said on 14/Apr/09
Really, you just had to take him down .25 inches Rob? I have yet to see evidence that backs this up.
bikbanban
said on 13/Dec/08
I know there's nothing more fishy than judge someone's height from a movie cuz they use all kinda trick to, say, adjust it to the character. Said that, see this pic from Major League 3.
Click Here
The japanese actor Takaaki Ishibashi looks slightly taller than Mr. Bakula. Ishibashi has 181.7 cm sharp, as I seem on a Japanese TV show that measured him barefoot in front of the camera. But then again, it's from a movie scene...
CUK
said on 6/Dec/08
He always looks slightly shy of 6ft in everything I've seen him in. I'd peg him more at 181-182
Danny
said on 27/Nov/08
Hey, CroDude...always thought the average male height in Croatia is above 6 foot 1 ( 185cm ). At least, when i was in Split, i could hardly see anyone in my height range, maybe some females. But even Croatian females seem to be all over 6 foot in Croatia (at least the younger ones )
Cheers
Danny
said on 27/Nov/08
David, that
observer
said on 24/Aug/08
In one episode of Quantum Leap, Scott Bakula's character leaped into the year that the movie "Picnic" was filmed. Kim Novak, who is of Czech descent, stars in "Picnic." The instrumental music from "Picnic" was played throughout that episode. There was a "Picnic" poster in that episode too. I think they did all of that in that particular episode to showcase Scott's ethnicity.
Also, in one article that I read, Scott said that he has relatives in England. He might just be half Bohemian. But, people are usually identified by the ethnicity of their last name.
Kim Novak, at 5'6," is two inches taller than the average woman. Scott Bakula, at 6'0," is two inches taller than the average man.
Crodude
said on 9/Aug/08
nah, Bakula is Croatian. it's average height for a Croat. Croats r tall in general. im 5 ft 8in thats maybe in the average range for white male, but for a Croat its short.
observer
said on 16/May/08
In an online article that I read, Scott Bakula was asked about his ethnic background. He said "Bakula" is Bohemian, (western Czechoslovakian).
MHouillon
said on 28/Mar/08
Scott Bakula is more a 184cm-type (6'0.5") guy, Connor Trinneer is a 181cm-Brad Pitt-body-structure-guy...
Anonymous
said on 15/Mar/08
He is 5-10/10.5 barefoot. Has not look like a true six footer!
AshnarLynx
said on 19/Oct/07
And he's of Croatian ancestry, apparently! Bakula is a common last name in Croatia.
AshnarLynx
said on 18/Oct/07
I don't think he's more than 5'10, perhaps 5'11.
Adam Brennon
said on 6/Sep/07
He is the tallest of the 'Enterprise' crew I believe.
RICHARD
said on 19/Jun/07
Looks like a solid 6 footer. He DID however look 5'11 in one episode of Quantam Leap,but whatever this is accurate
Seb
said on 17/Jun/07
If you watch the five seasons of "Leap" Stockwell seems to get closer in height to Bakula as you get to the end. At the same time you very rarely see fullbody shots of them - there's no need because "Al" is only a hologram. Scott perhaps a bit shy of 6ft. They make a great combination, though, because talent is not measured by bone length!
RobertJ
said on 29/Apr/07
Now here's a guy whose legit 6 feet. You never see photos of him looking 5'9'' or 5'10 or people saying he looked short in public. But for guys like Jake G, his height fluctuates because he isn't really 6 feet.
Joe
said on 12/Nov/06
There are scenes in Quantum Leap where Bakula and Stockwell are standing right beside each other, you can see their footwear and Bakula doesn't appear 6" taller than 5'6 Stockwell.
Editor Rob
said on 7/Sep/06
1991 Kansas City Star:
"I'm 6 feet tall"
Trish
said on 30/Jul/06
Met Scott on the opening night of Shenandoah. He is quite tall but very accomodating to those of lesser height. He makes others feel as grand as he it.
Smoke
said on 18/Mar/05
Definately looks a strong 6'0" on Enterprise where he dwarfs 5'7" (we all know she's not) Jolene Blalock. It's actually Bakula that tells us how Blalock's height listing is false, it truely is due to her fab bod that Jolene was able to get into modelling because 5'5" is WAY too short for most modelling agencies. Again definately looks like an accurate listing.