Linda Park's Height
5ft 5 (165.1 cm)
Korean born American Actress known for playing Ensign Hoshi Sato on Star Trek: Enterprise and Maggie Cheon on Crash. In film she has appeared in Infestation and Jurassic Park 3. In this photo Linda had about 1.5 inch more footwear than me.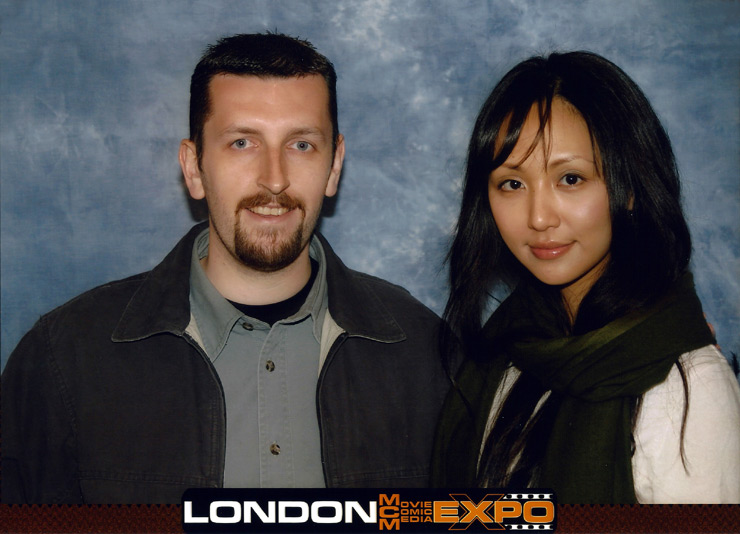 5ft 8 Rob and Linda @ MCM Expo 2005
You May Be Interested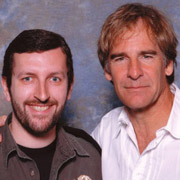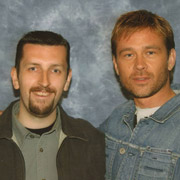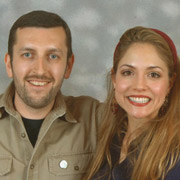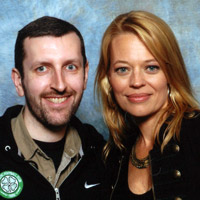 Add a Comment
27 comments
Average Guess (18 Votes)
5ft 5.25in (165.7cm)
Yang (5 footer 8, 173, Aries)
said on 6/Jun/20
True lister as she claimed... 5ft 5? Yes. Forget about the heels that she wore in this pic... Without heel, she wouldnt look that tall at all.... But the heel makes her look 1.5inch shorter than you....
Christian 6'5 3/8"
said on 19/Apr/20
5'5" as listed, maybe 5'5.25"
Nik
said on 22/Jun/19
@ Sandy Cowell - Wouldn't he just? Hisscherry!
The average vote works out to be 5'5.11" (11 votes!)!
Miss Sandy Cowell
said on 19/Jun/19
@ Nik - So would Gladstone Screwer!
🥝🥝
5ft5.
Charlie
said on 24/Jun/17
Anon she can't be 5'7 unless you saw her in high heels. 5'5 is accurate for her.
World Citizen
said on 28/May/17
Good listing.
Morgan
said on 4/Apr/13
She's tall for Korean woman and very pretty.Rob you're a lucky ****.
Booberry
said on 11/Feb/12
how tall do you think she is in this picture Rob with the boots on? 5'6"?
[Editor Rob: she did look maybe 169cm, take away footwear advantage and I think 5ft 5 is a good enough guess.]
phl
said on 10/Feb/12
she looks like an anime. a very pretty one.
ChiasmataX
said on 24/Nov/11
Very cute girl, she looks a few cm taller but it's accurate enough.
linke
said on 23/Oct/11
your saying that coz you are well over 6 cranberries.She's not tiny by "overall standards" lol
Cranberries
said on 10/May/11
I would say she's beautiful. Maybe not by Western standards, but by overall human standards I think she's very, very good-looking. I thought she was 5'6", but 5'5" works for me.
Random Person
said on 2/Mar/09
I don't know what shoes she's wearing, but she looks a solid 5'6 in that pic.
runt
said on 14/Jan/09
Rob, I have figured out one of the less obvious reasons why your face is covered. You are a vigilante who fights crime on the streets in your spare time, am I right?
Big King
said on 15/Oct/08
Who is the CelebHeights editor?
[Editor Rob: me, just in early days I used that term, not 'editor rob'.]
Lee
said on 7/Sep/08
She makes me want to father her children. Seriously.
Hulk Fan
said on 8/Mar/08
Rob i am really sorry if I insult you with this question but why do you always cover your face in your pictures. Again I truly apologize if I was disrespectful.
[Editor Rob: my unmasked collection was never going to go on the web. I made a decision 3 years ago and stuck with it and I'm happy enough. There's a tradeoff and some reasons of course are pretty obvious and some less obvious.]
Anonymous
said on 20/Dec/07
She is irresistibly beautiful.
C.
said on 20/Dec/07
I used to think she was around 5'6" or so. But 5'5" is pretty close. She's so pretty.
Danius
said on 19/Dec/07
ugly, HUGE head, 5'4
[Editor Rob: the cameraman is 3 feet away and her head is a few inches closer to him than mine.]
TNTinCA
said on 19/Dec/07
I gotta agree with one of the other posters. She is SMOKING hot. Absolutely stunningly beautiful.
venus
said on 14/Nov/07
I have to go with anon, she actually looks taller than a 5'5 idk.
Adam Brennon
said on 25/Oct/07
I'd love to see her fight Blalock
Andre
said on 24/Oct/07
She is supergorgeous, Im blinded by her beauty,damn, shes the perfect height
Franco
said on 3/Jul/07
u look shortish in this pic Rob, strange. she had heels?
[Editor Rob: yes heels there, her head a few inches closer. She also was in
other cast pic here
]
anon
said on 25/Oct/06
i went to school with her. she's actually 5'7".
CelebHeights Editor
said on 16/May/05
A really friendly person, she was taller than I had imagined at maybe a smidgen over the 165cm mark. When I met her she really was only about close to 1.75 inches shorter than me (she's a little closer to camera in above pic) with her heels on...and the boots she had truly looked no more than more than 2.75-3 inches. Whilst on Enterprise Jolene Blalock wears big heeled shoes Linda does appear to wear standard shoes.