Shawn Bradley's Height
7ft 6 (228.6 cm)
American/German retired Basketball player, who played for The Philadelphia 76ers, New Jersey Nets and Dallas Mavericks.
I love being 7-6. All my life, I've had to adjust because I'm 7-6 in a world built for 6-footers.
He's not as tall as me. If [Yao is] 7-6, I'm 7-8.
Depending on what kind of mood I'm in, I'm 7-4 or 7-5...I'd like to meet Manute Bol, because I'd like to look up to somebody...Some lady asked me once, 'Is it hotter because you're closer to the sun?' She was dead serious. People are strange. But I love being tall and I wouldn't trade it for anything.
- 1989
When I was 9 months old, people thought I was 3 years old. I've always been different, but I would not change being 7-6 for anything in the world. I love being tall.
You May Be Interested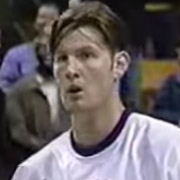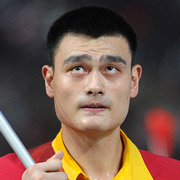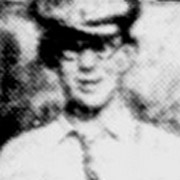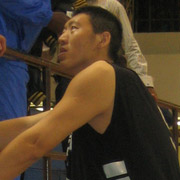 Add a Comment
35 comments
Average Guess (40 Votes)
7ft 6.18in (229cm)
Sotiris Gravas
said on 30/Aug/19
Yao Ming is max 7'4.5", maybe as low as 7'4"... 100% not 7'5".
Nik Ashton
said on 7/Aug/19
It's great that he is honest!
Chris Junior Hernandez 1990
said on 6/Aug/19
@Erik C.
False. Yao is 7'5 not 7'4 and there is solid 1" between them not 2".
Nik
said on 9/Jun/19
Actually the world is built for people who are my height and Rob's height! The 🌏 should be built for all heights though, because human height is so diverse and all heights are special!
Erik C.
said on 15/Mar/19
I'd say legit solid 7'6" for Shawn.
Especially when you see him next to 7'4" Yao Ming.
Michael 5'10", 178 cm
said on 7/Dec/18
Shawn was definitely 7'6", he was taller than Yao Ming and barely shorter than Bol and Muresan. He was the third tallest player in NBA history and unlike most extremely tall people, he is a healthy and normal guy who is just naturally very tall. What is his shoulder height?
Canson
said on 7/Jul/18
@Shane: Very well said! I loved the entire post because you hit all points here! I agree that he could be that out of bed. I'm curious as to when his measurement took place or if maybe he grew a touch after entering the NBA. I remember you said on Kevin Love that some players may not be true afternoon heights even if measured later in the day on the years the combines have been held later in the day. Now with Bradley though, I can't see him doing that. I would see a better possibility of growth or of him having measured truly earlier in the day if he's 7'5" range. But that's my entire argument on Yao Ming as well! He could have lost a heck of a lot at his size and after a game even, only be 7'4" ish
Shane
said on 7/Jul/18
@Canson was that 7'6 1/4" a barefoot measurement? Secondly, I love how Bradley loves his height. But that brings me to another point: most guys I know who love their height or care about their height tend to round up, not down. Obviously there are exceptions. That said, if he was ever measured 7'7" out of bed I cant imagine him not wanting to be listed 7'7" or 7'8". We know the vast majority of basketball heights are shoe heights but if he measured 7'6 1/4 barefoot then obviously his isnt. Another thing to consider: perhaps his 7'6 1/4" (if barefoot) measurement was basically early morning or out or bed. He had a long torso. Being so so tall with a pretty long long torso he might possibly dip from that to 7'4" flat range by night after a game (extreme low) and use a shoe listing. It would be complicated to try to list these guys who are around 7'6" due to what is likely to be a huge height range from out of bed to night. For example, let's say his 7'6 1/4 was barefoot and early morning but he could measure 7'6 1/2" out of bed. If so it would be pretty standard to list him 7'8" in shoes. But let's say he could dip to 7'6 1/3" barefoot. One could round that down and list him 7'4" (which I seriously doubt he dipped that low but let's say 7'5". So that would be a 4 inch range of possible listings from 7'5" to 7'8:. Crazy!!
Canson
said on 27/Apr/18
@Height: that's odd. He does in fact look taller in that pic. Chris Webber described Muresan 7'6" before too
Junior Hernandez 1990
said on 22/Apr/18
7 foot 6 sounds freaking tall like a goliath.
baseballfan
said on 11/Apr/18
I would guess 7'6" seeing him next to others in the 7'3" to 7'6" range, pictures I mean, not in person.
Height
said on 29/Mar/18
Looks apparently taller than Muresan:
Click Here
Canson
said on 29/Dec/17
Guys Bradley measured 7'5.5 and 7'6.25 so that could either be that one was a morning height and one later in the day or could be that he grew. He isn't 7'6.75 if he measured those measurements in his 20s
Logan
said on 18/Dec/17
Shawn is in the middle of Manute Bol and Yao Ming, To be precise he is about 7'6.4
Anonymous
said on 22/Nov/17
Bradly is 7,6.75
Anonymous
said on 20/Nov/17
Click Here
How tall is Henrik Dettman in the middle ?
Anonymous
said on 19/Nov/17
Click Here
Is Thurl Bailey a legit 7ft (211) ? Seems too much
Junior
said on 24/Oct/17
When he quoted "I'm 7-4 or 7-5" in 1989 he was only barely 17 years old or under. Bradley born in 1972 and must be around 7'4.5" at the time he quoted and grow about 1.5" when reached full adulthood.
Canson
said on 22/Oct/17
@Christian: you're prob right he could be 7'7 out of bed and 7'5.5 at his lowest
Bennett
said on 21/Oct/17
Bradley is 7ft5.5 not more
Height Sky
said on 25/Sep/17
@Christian 6'5 3/8
He claimed that at 17, he looks like a legit 7'6 guy and is possible he grows 1.5 inch at 17. I can look one inch taller than Yao Ming.
dat_boi
said on 21/Sep/17
that's a natural 7' footer right there no health issues just pure genetics
Christian-6'5 3/8
said on 15/Sep/17
Strong 5ft9 is right. Bradley was measured 7'5.5", so that means he can't be anything over 7'5.5" at his lowest. He even claimed to be 7'4" or 7'5". I'm not buying 7'6" for him.
Canson
said on 21/Jul/17
@Even: yes
even
said on 20/Jul/17
he is the legitimate 7 foot 6 man
Yao is 7-7 1/4 (with shoes)
said on 17/Jan/17
Mr. Bradley is 7-5 1/2 barefooted, as documented in training camp:
Click Here
. His height with basketball shoes, however, is probably near 7-7.
Strong 5ft9
said on 10/Dec/16
Hey Rob, you do remember that he did got listed at 7'5.5" in his socks at one point, right?
Click Here
Editor Rob: guys that height could probably vary half inch over a few hour span.
MoHaa
said on 26/Sep/16
Hi rob,please add margo dydek,she is the only female who was above 7ft,she was 7ft2 to be more specific.
Leonardo 1.73m
said on 26/Sep/16
One feet taller than Mertesacker!! (both are from Germany)
A photo of them would very awesome
Arch Stanton
said on 24/Sep/16
Catering for the giant enthusasists I see, it's a sort of type of brand of celeb heights isn't it with many websites dedicated to it, they're probably stealing a lot of your customers Rob! Can't say they fascinate much, I'd be more fascinated by a Nathan Jones or Kevin Nash type in person I'm sure, over 7 ft guys just tend to look ungainly or ill. I doubt even the "6'5 is short" type mentality posters here would really want to be as tall as this!
Good for him for outwardly embracing his height, but I think no doubt inside at times it must bother him, seriously, I can't even begin to image how difficult it would be to do a lot of things at this height. Getting everything to adjust in your own home is OK, but anywhere in public and it would be a nightmare wouldn't it? The every day little things, like pushing your son on the swing or sitting down to play guitar etc. It would be a really tough life I think. I suppose if he doesn't have serious health issues or acomegaly then it might be a bit sweeter though, but he surely can't love being 7'6 all the time.
Editor Rob: There were a few notable giants, people like Bradley and Bol still without a page, so they deserve to have one of their own really.

Maybe for him, the benefits/attention of being that height can outway the problems of everyday life such a height brings.
Danimal
said on 24/Sep/16
So wait, if he claimed to be 7'4" or 7'5" in that 1989 article you have up top, then why don't you have him listed at that height Rob? Maybe he's legit 7'4"-7'5" and 7'6" in basketball shoes?
Editor Rob:
he was about 17 then, so I think topped out at around 7ft 6, you can see old 90's clip with
Andy Rooney
.
Rampage(-_-_-)Clover
said on 23/Sep/16
Another 7ft6er…
slothee
said on 23/Sep/16
Spot on listing! Saw him at Orlando International Airport a few years ago and he had to duck under the gate sign above the main walkway. One guy commented as he walked by "He must be 8 feet or something!". He did look very tall, but not quite 8 feet... I'd peg him at around 7'6" as well.
S.J.H
said on 22/Sep/16
Honestly he only look 7'6 with shoe the more i see him. He only look at best 3cm taller than Yao and the 2" illusion is due to face level because Yao facing down and Bradley face a little up on the back to back picture