Simon LeBon's Height
6ft 1 ¾ (187.3 cm)
English singer from Duran Duran. He has been described from 6ft 1 even up to 6ft 4. Another duran member, Warren Cuccurullo had said in the past he was 5ft 8. Simon himself said
"I'm 6'1,3/4". John is fractionally shorter 6'1" I think"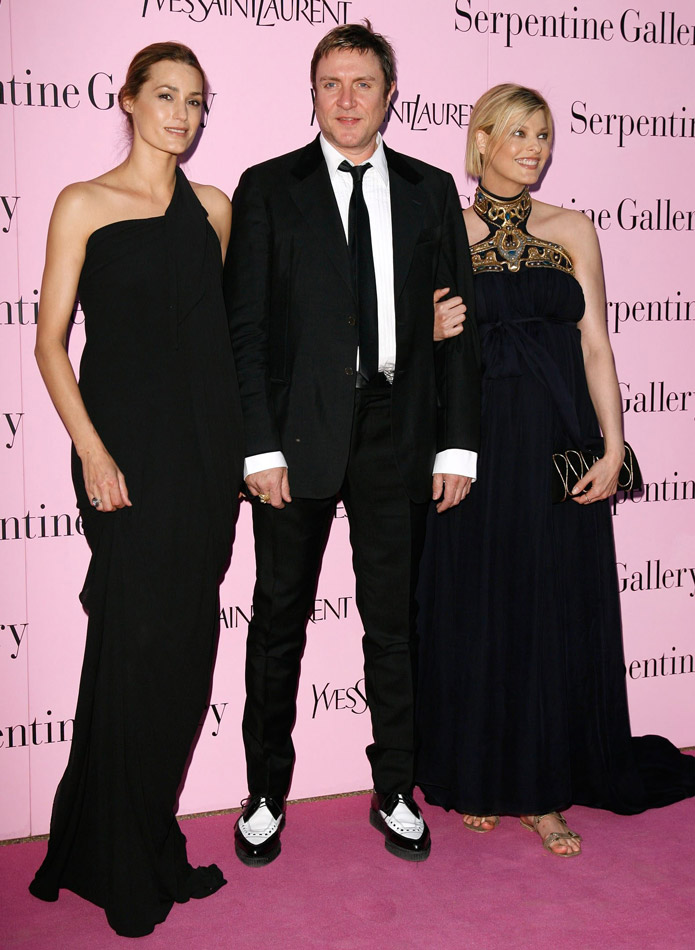 Photos by PR Photos
You May Be Interested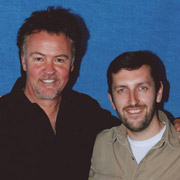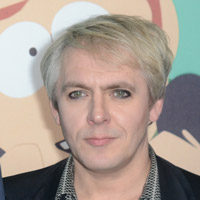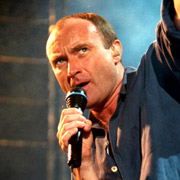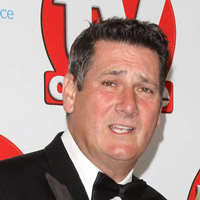 Add a Comment
64 comments
Average Guess (8 Votes)
6ft 1.56in (186.8cm)
laertis
said on 6/Nov/20
6'2 was his peak ,I don't think that he has lost much from then
Rory
said on 22/Aug/17
Seen him listed 6ft1 by an old agency profile too. Either 6ft1.5 or 6ft1.75 I think. Today I'd imagine 186 solid.
Rampage(-_-_-)Clover
said on 10/Aug/17
Watching the Band Aid music video 187-188cm looks believable for Simon. Right between Sting (181-182cm) and Tony Hadley (192-193cm)
Rampage(-_-_-)Clover
said on 9/Dec/16
I think he could pass for 6ft2-3 in the 80's
Rampage(-_-_-)Clover
said on 5/Dec/16
Rob, is this mark also arguable for Bob Geldof?
They looked pretty similar in the Band Aid video, maybe Bob a fraction taller than Simon
Editor Rob: yes, he could maybe in the 80's pass for more over 6ft 1 than he could in the 2000's for instance.
Sandy Cowell
said on 4/Dec/16
Apologies everyone! That was meant to read 'Duran Duran' - and I don't find them as irritating as the 'Human League!'
Rampage(-_-_-)Clover
said on 3/Dec/16
Actually looking at them again both in the 80's and recently, I think John might edge out Simon. He just slouches.
Rampage(-_-_-)Clover
said on 3/Dec/16
Taylor could look 188/189cm at times maybe
Arch Stanton
said on 3/Dec/16
John Taylor looks a bit taller than Simon to me.
Shredder
said on 2/Dec/16
I think he is taller than Taylor and I think Nick is taller than as listed.
Rampage(-_-_-)Clover
said on 29/Nov/16
Rob, are you sure that's not just Simon just taking the mick and jokingly wanting to be the tallest?
I always got a taller impression from Taylor but maybe that's because he's skinnier
Editor Rob: Rampage, I think it sounds believable enough, though I suppose you couldn't rule out a little 'play' on the fractions.
Rampage(-_-_-)Clover
said on 19/Nov/16
Nice find Rob!
Is John Taylor shorter though?
Editor Rob: yes Rampage, you could argue he was shorter.

As for Simon, it seems a believable enough measurement. Many guys under 6ft 2 will round up...guys like brian may and lebon have given fractions, maybe they genuinely got measured at those marks.
Shredder
said on 16/Nov/16
John should be 6'1 and Nick 5'8
Aza
said on 22/Oct/16
Believe this was his peak height. Probably lost a bit today. Always gave a smaller impression than John Taylor.
Rampage(-_-_-)Clover
said on 20/Oct/16
May have hit 6ft2 in the 80's. Still looks this height today
DD❤️
said on 12/Oct/16
Just met him. I'm 5'11"..he's a solid 6'2".. I stood between he and John. I felt small for the first time in my life!
Rampage(-_-_-)Clover
said on 16/Aug/16
Rob, is 6ft2 peak a possibility?
Editor Rob: the last time I had looked, I wasn't convinced of a solid 6ft 2 guy.
Rimidalv
said on 21/May/15
I am 6´2" and met standed beside him at Split airport maybe 5 or 6 years ago and he seemed at least my height. i cannot remember what kind of shoes he had and if i had low sandals or not but I certainly remember that i was surprised that he was at least my height. And he had his three daughters with him and they were very tall as well.
larry
said on 22/Jan/14
i met simon after a concert 2 years ago. I'am 6'3.5 tall and i found him a couple of inches shorter.I think 6'1.5 or 6'2 ,is not out of question
dumbgenius
said on 29/Oct/13
He's definitely 6'2".
uncle Bill
said on 9/Oct/13
I bumped into le Bon and Taylor in a bar in Cork in the 80's. I'm 187cm and they were both taller than me.
Rampage(-_-_-)Clover
said on 14/Aug/13
"Simon LeBon's height is 6ft 2in (188cm)"
alferd
said on 4/May/13
6.2 for sure
Rampage(-_-_-)Clover
said on 23/Sep/12
His mullet in Duran Duran gave a 6ft3-6ft4 impression.
Iko
said on 2/Sep/12
It's not proof of height but John Taylor wrote in this in his autobiography(out in previews/excerpts), to be released this month, it mentions what he says is Simon's height:
Simon Le Bon was a tall, well-spoken drama student from nearby Birmingham University....Then he stood up, all 6ft 2in of him, sauntered over to the mic, book open, and began to sing.
Rampage(-_-_-)Clover
said on 1/Aug/12
Looked a tad shorter than 189cm Bob Geldof
in the Band Aid music video. 188cm
Betty
said on 11/Feb/12
I love the people, usually guys, who come on and claim no guy celebrity is over 6 ft, like ptoad. Simon Le Bon and John Taylor always towered over the other members of the band and I mean towered over, so were Roger, Nick and Andy all 5 ft2 and under? They're short but not that short. I remember listening to a dj back in the 1980's, who met them at some sort of event, saying on air later "I met Simon and John from Duran Duran today and they are big fellas" and commenting that usually that wasn't the case, you'd meet musicians and think "They look taller on tv" but in this case, they actually WERE that tall. Simon's at least 6ft 1 and more probably 6 ft 2, John Taylor seems about the same height though I believe it's generally accepted in the band that Simon's a bit taller and as they see each other in stocking feet I suppose they'd know.(Yasmin isn't his old wife, she's his current wife, they've been married 26 years)
Saple J
said on 24/Jan/12
Standing next to him in stocking feet. He is a good 6'1.5''
beth
said on 10/Jan/12
I've seen him off-stage a few times, and I'd say this is accurate.
Zane
said on 24/Sep/11
6/2 met him a few times a big fella actually
ptoad
said on 15/Sep/11
I saw him in concert a few years back and I was in the front row. From that concert and all the photos on the web of him, Lebon cannot be taller than 5'10" and I think 5'10" is being generous.
Rampage(-_-_-)Clover
said on 3/May/11
He's 188cm
John Taylor looks 186-187cm in all honesty
Brad
said on 21/Apr/11
As listed 1 foot from me tonight and in 1981. Lost nothing.
Rampage(-_-_-)Clover
said on 7/Apr/11
188cm is nearer, Rob. He's taller than John Taylor
Gogag
said on 24/Mar/11
Saw him tonight backstage at the Mayan Theater and cat is a solid 6'2".
Sam
said on 17/Mar/11
Simon and John are close in height. John Taylor is a 1/2 inch taller at 6 ft 2 in. John is also thinner which makes him appear even taller.
Rampage(-_-_-)Clover
said on 27/Nov/10
6"1.75(187cm) maybe, Rob?
Hugh
said on 19/Oct/08
Actually in recent photos he doesn't even look 6ft1. More 6ftish.
Hugh
said on 17/Oct/08
Actually, I'm beginning to wonder if Lebon is 6ft1 at all. He's looking shorter. He's definately not 6ft4.
Agust
said on 13/Sep/08
Well done. Right height for this guy. Check this 1993 video with Le bon and "Marcelo Tinelli" (1.87m.) together. The seem to have the same height.
Click Here
Hugh
said on 31/Aug/08
Simon and John are legit 6ft2.
Anonymous
said on 24/Aug/08
My Primo saw him on an Easyjet flight to Sardinia, and said he was definately 6'4"
daii
said on 25/Jun/08
he looks a bit bigger than John Taylor who is about 6'0.5
so about 6'1.5 is right for Le Bon
paige
said on 18/Jun/08
i have met simon on several occasions..he is about 6ft 1
Hugh
said on 25/Mar/08
Both John and Simon are 6ft2.
Lynn
said on 28/Feb/08
luca,
but if baudo was 185 cm peak, now at 72 years old how tall he is?
Baudo is still taller than most of the people he meets. For example is about 5 cm taller than Fiorello who seems to be around 180-181 barefoot.
luca
said on 27/Feb/08
Click Here
in this video you can see baudo(1,85 at his peak)near lebon
luca
said on 27/Feb/08
Click Here
in this video you can see baudo and lebon at sanremo2008.Baudo was at his peak 1,85.
Lynn
said on 27/Feb/08
But Baudo is 72 years old.
Is he 185 cm now or was he 185 cm peak?
If you pay attention to the Sanremo vid you will notice that Lebon has very high heels.
I am not sure that nowdays Lebon barefeet is taller than 72 years old Baudo
luca
said on 26/Feb/08
I'm watching the italian "festival di Sanremo".LeBon is near the showman Pippo Baudo(1,85 sure at his peak).They seemed to be at the same height,but I think(but I'm not sure) that LeBon is 1-2 cm taller.
For me LeBon is from 1,85 to 1,87.
rachael
said on 27/Dec/07
simon is defo 6'2 i met him last yr and he was at least 3 inches taller than me as i'm 5'11
glenn
said on 3/Dec/07
lebon is 6-2.
Anonymous
said on 2/Dec/07
We was on factor and looked at least 6 inches taller that Dermont Oleary. If O'leary os 5ft 8 then Lebon is 6ft 2 easy.
Anonymous
said on 10/Nov/07
John Taylor is 6'1" and Simon Lebon is 6'2" ... John looks taller because he is thinner. Simon, has had back problems over the years and may have lost a 1/2 inch, but in the 1980's Simon was taller. That's the truth folks.
Viper
said on 19/Oct/07
Hes 6-1 1/2 at the bare minimum, and could be a full 6-2.
Witchy
said on 18/Oct/07
Sorry but i have known Simon for 25 years and JT for 24 years. Simon is actually 1 inch taller than John. John's hair is just a little bit taller than Simon.Simon is 6ft 2
Dan
said on 27/Jun/07
Simon LeBon is 6'2" and John is 6'1" .. John is thinner and appears taller, but is not. I have meet them in person.
Stephen
said on 14/Sep/06
I think that Simon is 6'1" without shoes. He is slightly taller than his Bass player, JT who is about 6'.05".
Anonymous
said on 28/May/06
Simon and John both claim to be the same height (6' 2").
John might appear to look taller on some occasions, but that is due to Simon's bad back and John's 3 " high hair.
Simon also has a habit of standing with his legs three feet apart, which also makes him appear shorter than he is.
joecamel22
said on 26/Jan/06
I've seen both John and Simon up close and Simon is a legit 6'1.5. John is slightly taller than Simon but it doesn't look that way because John has a slightly bent forward stance.
elio
said on 4/Jan/06
Looking 1.5"-2" taller than 6'0" Justin Timberlake.
http://images.virgilio.it/n_canali/musica/gallery/Duran_Duran/415a6e6329f80_big.jpg
http://www.denis.co.uk/acatalog/dor-dd-dd-04-b-0157-big.jpg
http://www.denis.co.uk/acatalog/dor-dd-dd-04-b-0161-big.jpg
Viper652
said on 30/Nov/05
Simon is a legit 6-2 dude. And I beleive Taylor always looks an inch shorter then Lebon.
long time fan.
said on 29/Nov/05
Simon LeBon is only 6ft1 lets get the facts right on this sexy and the best member of the group.
[Editor Rob: looking at a few more pics of him and yasmine, the 188cm looks a little too high, this guy may be a tad over 6ft 1 though...]
Tubbs
said on 14/Oct/05
I reckon he's 6'1, he's shorter than Durans bass player John Taylor, and I remember him saying he was 6'2.