Spice Williams Height
5ft 6 (167.6 cm)
American actress and stuntwoman best known for playing Vixis in film Star Trek V: The Final Frontier and Weber in Guyver.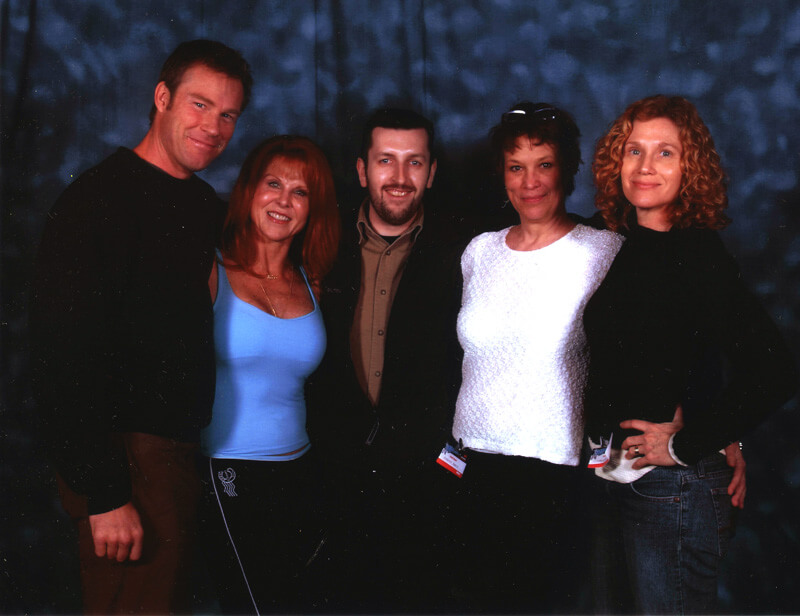 5ft 8 Rob with Spice and Todd Bryant (Captain Klaa in Star Trek V)
You May Be Interested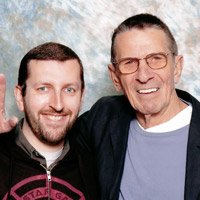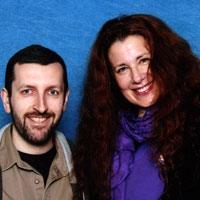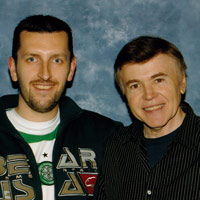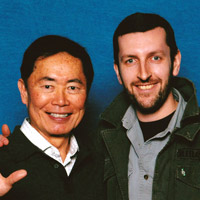 Add a Comment
11 comments
Average Guess (2 Votes)
5ft 6.5in (168.9cm)
Nik Ashton
said on 20/Apr/20
@ Rob - How tall is Barbara March?

Editor Rob
She would have been 5ft 6-7 range compared to Gwynth on star trek, however I forgot what footwear she had.

I never realised she passed away in 2019.
Nik
said on 9/Nov/18
Look at Rob with all these celebs!
Jordan
said on 17/Nov/11
Todd Bryant played a Klingon and i thought he was like 5'8 but here he looks at least 6'1 like Rob said
Sam
said on 9/May/11
SPice looks 5'5, The tall guy on left looks 6'3
Jordan
said on 8/May/11
Sorry to bug again Rob but did you mean you dont know how tall he is exactly but that you know he is taller than 6'1?
Maybe 5 good inches between you guys i see
[Editor Rob:
Usually I scribble down the shoe/heel/sneaker a celebrity is wearing and what I think they looked but don't have anything noted for him. From memory I think he could have been 6ft 2 range.]
Jordan
said on 28/Apr/11
Rob is Todd Byrant like 6'2 than?....Does he have a page i looked didnt see it on here....He looks about 6'1 i guess?
[Editor Rob: that's an old photo. I found the original and reuploaded it. He was pretty tall, but I can't say exactly, taller than 6ft 1.]
Anon_V
said on 9/May/08
My memory isn't what it used to be but I seem to remember thinking I was taller than her when I met her in 1990. I'm 5'5 1/4 inch and I was wearing very flat shoes and she was in huge heels. I'll give her this, great muscle tone could possibly preserve those precious spinal inches!
Anonymous
said on 3/Apr/07
Sorry, I meant it was a Sci-Fi convention featuring mostly Star TREK themes. Too many beers again, forgive me.
Anonymous
said on 3/Apr/07
5'6? Really? I met her at a Star Wars convention in 1990 or 1991 and she had a picture made with my 5'1 college roommate. She was in the biggest stiletto heels I've ever seen and there wasn't much difference in their height (roommate was wearing tennis shoes). I seem to remember that she was a fair bit shorter than my 5'5 height, she seemed very sweet. I'll try to find the pict of my roommate and Spice. Either way, I'd never call her a "height liar" she looks like she could kick ass and take names!
[Editor Rob: she's got sneakers on there, yeah you don't want to mess with her ;)]
Franco
said on 26/Dec/06
she looks like Linda Blair from The Exorcist HAHAHAHA :D but looks hot too. a real woman :D
yeah looks 5'6.
D. Ray Morton
said on 21/Jun/06
How does she compare with Ginger, Scary, and the rest of the Girls?
[Editor Rob: Granny Spice...well she's fit, but not really 'fit'...although not afraid to flash her navel piercing though...]