Walter Koenig's Height
5ft 6 (167.6 cm)
American Actor best known for playing Pavel Chekov in the Star Trek tv series and subsequent movies, in addition to a memorable recurring role as Alfred Bester in Sci-Fi series Babylon 5.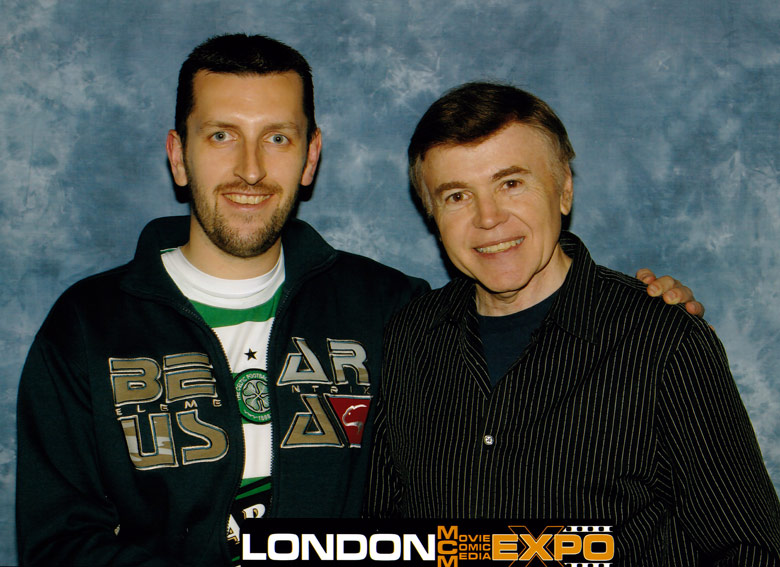 5ft 8 Rob and Walter @ MCM Expo (27th May 2006)
You May Be Interested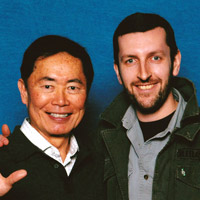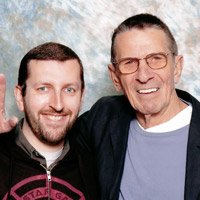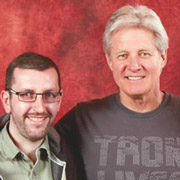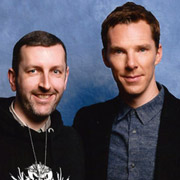 Add a Comment
44 comments
Average Guess (11 Votes)
5ft 6.25in (168.3cm)
Elene
said on 9/Aug/21
167 cm
Jkiller
said on 20/May/20
Looked close to 167cm in star trek and babylon 5.
Miss Sandy Cowell
said on 14/Sep/19
Walter turns 83 today.
🎂🎈🎁 Many Happy Returns to him! 🎁🎈🎂
5ft6.
Jancys
said on 17/Mar/19
Looks like 165 to me.
123
said on 1/Feb/17
Man you guys on here sure do overestimate height differences three inches LOL, looks like nothing more than a solid 2.25 inch difference definitely closer to two than three, which would just go to show you that two inches is a solid significant comfortable height difference, remember two inches flat (5cm) would mean someone wouldn't even be up to your hairline, anyway Rob is 5'8 1/4" so this guy is as listed or a eighth below at worst
Weeknd
said on 7/Sep/15
Did he really look 5'6? Doesnt look taller than 5'5 even If he put his head up.

Editor Rob
Vipero, he was 5ft 6ish, but slowly I think last decade is heading near 5ft 5.
lala
said on 1/Dec/14
He looks shorter than 5'6 to me. I would say 166 cm.
Adamz
said on 6/Jul/14
Vegas
5' 5.25" - 5' 5.50" is the correct range for the man.
Vegas
said on 2/Jul/14
Adamz says on 1/Jul/14
dude is like 5feet 4.75inches ??
_______________
he isn't shorter than this girl that rob measured at 5 feet 5.4 inches
Click Here
Click Here
Adamz
said on 1/Jul/14
Okay; 5feet 5.25inches
Adamz
said on 1/Jul/14
dude is like 5feet 4.75inches ??
diavolo
said on 21/May/14
He wore the 2-inch Cuban heeled version of Star Trek boots even while the rest of the cast switched to the slow heels and flat versions in later seasons. Still looked short next to Shatner and his gigantic lifts.
Mike T
said on 18/Oct/13
I'm seeing him closer to 5'5" that's like a 3 inch difference between you two.
5ft7 in bare feet
said on 3/Aug/13
I saw him at a comicbook convention about ten years ago. I'm 5ft7 standing erect in my bare feet. Although I never got closer than 7 or 8 feet from him, he looked about 5ft4 to me. I have several friends who are 5ft6 and I cant tell that they are shorter than me, unless we get back to back and someone compares our heights.
truth178cm
said on 6/Feb/13
5ft5 is the opposite of 6ft5, both pretty bad heights. Still I think this guy must be 167cm, so around168cm or 5ft6 listing is ok.
someone
said on 19/Jan/13
I think that he looks 166-167 cm considering he's standing closer to the camera
guyfrommars
said on 16/Sep/11
Brad: Exactly. From season 2, everyone in the cast wore small-heeled version boots, while Koenig always had the 2-inch Cuban-heeled version. And yet, he seemed quite short. Only slightly taller than 5'4" Nichelle Nichols.
Brad
said on 9/Jun/11
5 feet 5, one look at Mamun who I've stood next to and is 5' 8". Gets owned by everybody in the original series and he's in Cubans.
Big Jon
said on 14/Mar/11
5'5 ish more than a full 5'6
SAK
said on 24/Feb/11
Looks 5ft5 now, maybe 5ft6 @ peak height
guyfrommars
said on 24/Feb/11
He was the same height as 5'6" George Takei, but he wore the 2-inch heeled boots, while Takei had the smaller heeled version from season 2. There's a promotional image where both actors' boots are clearly visible. I'll try to locate it. This makes Koenig not taller than 5'5".
guyfrommars
said on 29/Jan/11
Koenig always wore the 2-inch Cuban heeled version of Star Trek boots in TOS, and yet seemed to be shorter than the rest of the male cast (except George Takei). Even Shatner, who was around 5'11" in his lifts, seemed much taller than Walter. He was a weak 5'6" or even closer to 5'5" (especially in older days).
eric
said on 14/Nov/10
its amazing how at a distance, mamum and walter could look relatively the same height. But at close range he is a good 2.5-3.5" taller.
Ed T.
said on 26/Jun/09
Rob, in the photo with you Walter looks closer to 5'5".
Brad
said on 13/Jun/09
Same height as Glenn less 1/2". Geez, I met him....that's Glenn's height? OMG.
Mamun
said on 13/Jun/09
Thank you Mathew for your kind comment ! I will say this my friend , ROB had
such a nice time in USA that he plans to comeback next year ! And he told me
he might even come to the west coast which is Los Angeles . I will hopefully
take them measurement pictures with him and show you all the proof that you
want to see !
Regards
Supermun
Mathew
said on 13/Jun/09
Sam says on 11/Jun/09
measure mamun!!! I think he's just as sneaky as glenn!!! He's only 5'6 1/2!!!
Look at the huge shoes he's wearing, and still he doesn't look as tall as you do next to this guy!!!!
He's a fake!!!!
Mamun seems like a real nice guy, far from someone who I'd call "a fake". But I'd say he's looked less than 5'8" in half his pics.
Sam
said on 11/Jun/09
measure mamun!!! I think he's just as sneaky as glenn!!! He's only 5'6 1/2!!!
Look at the huge shoes he's wearing, and still he doesn't look as tall as you do next to this guy!!!!
He's a fake!!!!

Editor Rob
I believe mamun is very similar in height to me.

I saw how much detail he built his model enterprise ship, so I think he'd want to measure his height accurately aswell!
Brad
said on 31/Jul/08
He's kinda creepy to meet. Sulu is the nicest. Shatner's kinda a ****. Scotty was really nice but I thinks he liked scotch the morning, Nimoy had that coy laugh.
sf
said on 31/Jul/08
We don't have to - you wear the cape everywhere you go!
Mamun
said on 31/Jul/08
Superman is who I am my friends but please don't tell anybody !
Regards
Mamun
sf
said on 30/Jul/08
I just gotta ask again - what's the deal with Mamum and the Superman capes?
Frank
said on 24/Jul/08
Rob you look taller next to Walter than Mamum does ??

Editor Rob
I think sometimes you would get the same 5ft 8 person look slightly taller or shorter, due to footwear/posture or little differences in where you stand.
Junior
said on 26/Jun/08
The shoes that Mamun is wearing looks to give him an inch or two.
Adam Brennon
said on 15/Oct/07
Looks nearer 5' 5" than 5' 6".
Anthony
said on 14/Oct/07
Rob, despite the white thing over your face, I always tought you looked a bit like Sean Hayes.

Editor Rob
'if' I was an extra they'd have me as one of the evil/tough looking guys, the guy you don't mess with.
HellBoundPower
said on 12/Apr/07
Rob, you almost look like a skinnier version of Tommy Dreamer. You're not hiding good enough! 5'6" seems about right for Chekhov.

Editor Rob
ever watch The Prestige, House of Cards? It wouldn't make a difference really if this pic was un
blocked
. Tommy Dreamer?
Ever play half life...think gordon freeman.
JB
said on 10/Apr/07
Rob you're not fooling anyone with your MS Paint concealer. LOL! I'd recognize you in public. You should do your whole face if you wanna stay...um...anonymous.
D. Ray Morton
said on 9/Apr/07
"They put...creatures...in our ears. Made us...tell lies...do tings."
Looks 5'5½" next to Rob.
Steve
said on 13/Dec/06
In the above picture, difference is abut 3"

Editor Rob
actually, I quickly recalculated this and its about 5.3-4cm difference, closer to 2.25 inch but hey, argue 3, makes me taller ;)
Brad
said on 22/Nov/06
I saw him coming out of an Academy screening and looked the same height as when I saw him at a NYC Star Trek Convention 30 years ago: 5' 6". Poor guy got the "Hey, it is Chekhov!!!" on the Sunset Strip from passing cars.
Glenn
said on 28/Jul/06
Fruity that Sulu,you know.
Rick Allen
said on 27/Jul/06
I spoke with Mr. Koenig (a very very kind man!) and he appeared 5'8", but wore boots ... so 5'6" is probably correct.

Editor Rob
I could barely get a word outta him! I shall blame my accent, maybe...although he does smile a lot
ForensicNYC
said on 21/Jun/06
Walter Koenig and George Takei (Mr. Zulu) are both 5'6"...
Click Here
With the ORIGINAL cast of STAR TREK...(both Chekov and Zulu in yellow)...
Click Here
Chekov and Zulu on the Enterprise bridge...
Click Here