Suzie Plakson's Height
6ft ½ in (184.2 cm)
American actress best known for roles in movies like Wag the Dog, Red Eye and Disclosure. On TV she appeared in How I Met Your Mother and Mad About You. She has said she's 6ft 1 before.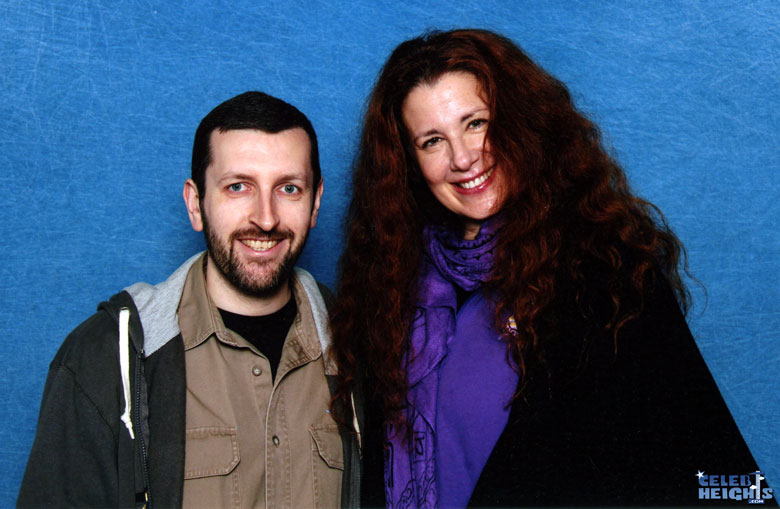 5ft 8 Rob and Suzie @ Collectormania, 2012
You May Be Interested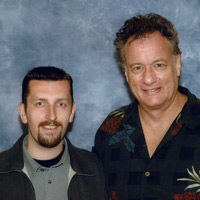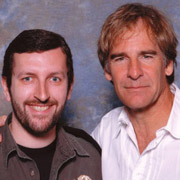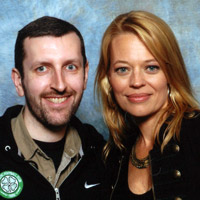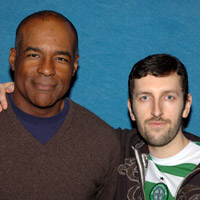 Add a Comment
41 comments
Average Guess (17 Votes)
6ft 0.1in (183.1cm)
Nik Ashton
said on 16/Aug/19
Suzie Plakson is an actress, writer, singer, poet, and artist! I have seen her listed as 6'2" on a few sites
Christian 6'5 3/8"
said on 26/Jul/19
Looks around 183cm
Chris Junior Hernandez 1990
said on 24/Jul/19
Rob, which one is her low you mostly feel it?
A. 183cm
B. 183.5cm
C. 184cm

Editor Rob
A chance of B, though I think C is still a good enough shout for her...
Nik
said on 9/Jun/19
I think that she can pull off her listed height!
Nik
said on 29/Apr/19
She's losing much height!
Peter 180cm
said on 1/Jan/19
Looks 183-184 range judging by eye-level,probably about a fraction over 6'0 at most..
Nik
said on 22/Aug/18
I like her tilt! Suzie is comfortably 6'0.5" range for me!
Kevin
said on 20/Aug/18
6'0.25"
World Citizen
said on 30/Jan/18
Doesn't look the height she's listed.
Nik
said on 14/Dec/17
I would say Suzie is 6'0.5" - 6'0.75"! She is no less than 6'0.5" and she is not 6'1"!
tshark
said on 7/Sep/17
Said 6'1" in and interview.
Scott
said on 3/Mar/17
Yeah, I can see about 6'1''. Some people round up because it is faster. And, she is a beauty, too!!
S.J.H
said on 17/Feb/17
She can be 6 foot not over
Allie
said on 6/Feb/17
If she wasn't tilting her head and standing real straight I could believe she's 6 ft range..
Allie
said on 27/Jan/17
Ah I see cause several sites I see claim she's 6'2!
Editor Rob: she looks over six foot in person, but I didn't think a big 6ft 1. Although, it is always possible she did lose a fraction by the time I met her.
Allie
said on 26/Jan/17
Rob has she ever mentioned she's 6'2?
Editor Rob: Allie, she has claimed 6ft 1 at conventions, it's a common question she is asked.
Jewel
said on 19/Oct/16
She looks 5.11
Looks too close in height to Rob.
jennifer moorman
said on 14/May/16
I think she has shrunk some maybe 6 feet even
Emil 183 cm
said on 29/Dec/14
Looks anywhere between 182-184 cm judging from the pic. She could have lost a bit of height though
Rampage(-_-_-)Clover
said on 16/Oct/14
Brad Garret is a solid 6ft8.
Anon
said on 29/Aug/14
enigma says on 9/Jul/13
My god, if Robert barone was 6' 8 1/2", she has to be at least 6' 4".
Seated they are the same height.
robert(brad garrett) is more like 6'5-6'6
Anon
said on 29/Aug/14
was an inch shorter than the 6'0 tops ray romano
Jewel
said on 3/Mar/14
or maybe Rob is taller lol. see Kristan Loken with Rob - that's a 5.11 woman.
[Editor Rob: this photo was funny because the bus to the stadium got me there 5 minutes after this started and she was nearly leaving the photoshoot...I didn't have a ticket (and the place to buy was the other side of the stadium) so said to crew in the shoot can I just pay you and they knew me so said yeah...but they had no change, so I'm asking folk walking by in the concourse 'got any change of a twenty note and they probably thought I was trying a scam with scottish notes or something but after about the tenth person, one guy I knew came to my rescue and swapped me some change for my scottish not no bother!']
@john joe
said on 1/Jan/14
In himym Marshall said she was 6'1 tall.
diavolo
said on 14/Nov/13
She looked barely an inch shorter than 6'3" Michael Dorn in TNG, yet it could be her footwear. In Enterprise, she had 3-inch heels on, and dwarfed 5'7" Jeffrey Combs.
Matt 184.7-186.7cm
said on 27/Oct/13
a deserved downgrade, 6ft 1 was really too generous, who do you think would measure taller to the mm, monica schnarre or her?
[Editor Rob: tricky, as with suzie it was similar footwear, but more with monica, so she obviously could 'appear' taller from memory.]
Matt 184.7-186.7cm
said on 21/Oct/13
under 6ft 1, over 6ft 0
[Editor Rob: I actually think she could be more 6ft -6ft 0.5 than her own claim...]
Blaze
said on 18/Oct/13
jason said 6'3 for her in HIMYM. BS. 6'1
Goerge
said on 5/Aug/13
She look more 6'0 (183cm)
Balrog
said on 17/Jul/13
She looks 184 cm in How I Met Your Mother.
enigma
said on 9/Jul/13
My god, if Robert barone was 6' 8 1/2", she has to be at least 6' 4".
Seated they are the same height.
Jax
said on 2/Jul/13
I think in how i met ur mother her height was statet as 6ft...and she looks 6ft on the photo too
thorterr
said on 28/Jun/13
tilting doesnt help ..rob do the actors and actress know beforehand that your a height specialist?
[Editor Rob: I'm just a fan like the rest of attendees to them]
Larc-186.7cm-188.6cm
said on 14/Dec/12
6'1 morning = 6'0-6'0.25 evening
183-184 is more closer to the truth.
Mathew
said on 30/Sep/12
She doesn't look 6'1" in this photo.
Larc-186.7cm-188.6cm
said on 11/Sep/12
Ok, she's leaning a bit, but I still see 6'0.25 and not 6'1.
Still a very tall woman anyway.
ANDREA[ITA]
said on 8/Sep/12
Rob, since when you give morning heights?
[Editor Rob: only for the nicest actresses!]
johnnyfive
said on 7/Sep/12
I dunno. If she was to stand up straight, her eye level would probably line up with your hairline making her about 6'0. Not quite 6'1, though.
[Editor Rob: she actually looks about same height as alex in person, but if she says she's 6ft 1 maybe she is in the morning.
]
Ras
said on 26/Aug/12
I agree with Lauraski, she just doesn't LOOK 6'1 here, she looks 5'11 flats.
LauraSki
said on 12/Aug/12
She has large hair and Rob isn't standing straight, she might not be 6'1, maybe more 5'11.
Boeing17
said on 26/Jul/12
i don't know even with a pose like that she doesnt look 185