Stana Katic's Height
5ft 9 (175.3 cm)
Canadian-American Actress best known for playing Kate Beckett in TV series Castle. In films she can be seen in 2011's The Double and 2008's The Spirit. On her own website her vital statistics were listed as height: 5ft 9 and weight: 126lbs.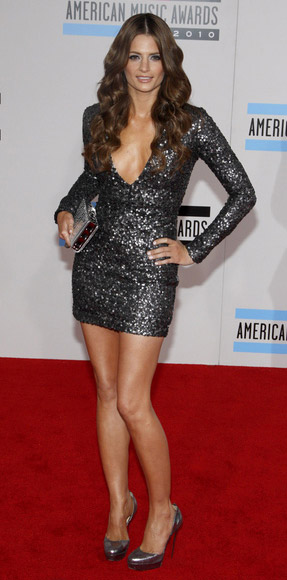 Photos by PR Photos
You May Be Interested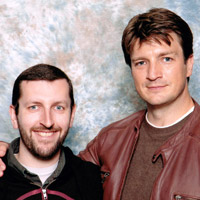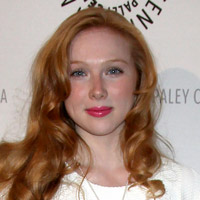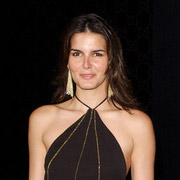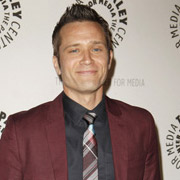 Add a Comment
22 comments
Average Guess (16 Votes)
5ft 8.92in (175.1cm)
grizz
said on 30/Dec/20
Seeing her throughout 8 seasons of Castle, I totally buy her claim as legit.
Panchsfhool
said on 20/May/20
I think she is 1.73 - 1.74
anca
said on 28/Apr/20
1.73
khaled taban
said on 21/May/19
I'd say she looks between 5'8"-5'9", I'd give her 5'8.75" though!
S.J.H
said on 31/Mar/17
I mean Nathan Fillion for previous comment.
186cm
said on 9/Nov/16
@Bobby I thought you said your wake up at 6ft on Grant Gustins celebheights page? Puts U in the 5'11.25-.5 range not 6'1. Stop lying I claim 6'1 and that my very low at night
Bobby
said on 11/Oct/16
Look guys she's a tall woman, she's 5'9, she looks it. My mom is 5'5 barefoot, she strangely hasn't shrunk even though my dad has, from his prime height (6'1). My younger brother is 5'10 barefoot, I'm 6'1 barefoot. I don't think anybody realizes what the height difference is between 6'1 and 5'9, which is 4 inches. 73 inches subtracted by 69 inches is, 4 inches. Does anyone even know what that looks like? When she's wearing the high heels on the show, she's at most, 2 inches shorter than Nathan. So 5'11. Molly Quinn is 5'5, (I always thought she was shorter, like 5'3, but she's just petite, body wise) and Stana is visually taller than Molly when they are in scenes together.
S.J.H
said on 13/Nov/15
Shes not even 5'8. She wore bigger heel at 6" still look 1.5-2" shorter than nathan jones. 5'7.75 at best and could be a flat 5'7 i'm not surprise
jason
said on 3/May/15
Click Here
rob heres the pic again but full picture. do you think the other woman has bigger heels than stana or are they the same in footwear?
[Editor Rob: they are probably within half inch of each others.]
Just
said on 3/May/15
@Tunman I trust a full body shot picture more than television because there they can do a lot in every shot, with camera angles or even use boxes. Maybe 5'5 is too low for her, but if there is a 2 inch rule, then she might be 5'7 or 5'8. She never looked 5'9 to me because she wears long pants a lot to cover the high heels.
Jason
said on 1/May/15
Click Here
Click Here
rob how tall would the woman next to stana would be??
[Editor Rob: 5ft 11-11.5 range, somewhere there.]
Tunman
said on 26/Mar/15
@Just
While she really looks small in your pic,I would still doubt she would look that small in a perfect pic.
In one episode of Castle she was barefeet and she wasn't that small,around his eyelevel or a little under but no more.
Remember that she claimed 5'9.It would be shocking if she turns 4" smaller.
5'8-9 is fine.
davidedavide
said on 21/Aug/14
wow she is stunning and she does look between 5'8-5'9
Just
said on 17/Aug/14
If Nathan Filion is 6'1"5 and Stana needs 5 inches or 6 inches high heels to look 5'11 or 6' next to Nathan
Click Here
(see the two photo's at the stairs), is it still possible that she's 5'9?
I've noticed that she always wears sky high heels in "Castle", but she always wears (too long) trousers that cover her footwear...
176,2Tunman
said on 14/Mar/14
Short?Nah,she's about 2.5" max shorter than him in her heels so add about 2.25-2.5" advantage she will be nearly 5" shorter.5'8.5-5'9" is honest,she might be 6'-6'0.5"in her heels.
Just
said on 6/Feb/14
Okay, I only watched a few episodes of Castle and she looked short next to Nathan.
jordydecke
said on 12/Nov/13
if she's 5 foot 5 then that would make 6'1.5 Nathan Fillion about 5'9 which i daft. She's 5'9 and probably about 5'11-6' in her heels. You may be watching the wrong show....
Just
said on 29/Oct/13
In Castle she looks 5 ft 5 to me...
J.Lee
said on 11/Jun/13
Rob how tall would she be in the heels in your pic above? Are they 5 inch heels?
[Editor Rob: they might be advertised as that but give roughly 3.5 inches for a longer foot, she could stand 6ft 0.5 in them]
Anonymous
said on 16/Mar/13
Stana Katic 5 ft 8.75 in ( 175 cm )
Mariska Hargitay 5 ft 7.75 in ( 172 cm )
Silent d
said on 16/Nov/11
5 foot 9 is about right next to 186cm nathan. She is very sttractive and tall.
A. M.
said on 16/Aug/06
I was an extra in a movie this weekend in Portland, Oregon and I had the pleasure of meeting Stana Katic. She was so genuine and sweet. She sat around and talked to us during breaks, she goofed around, sang to us. She is a very beautiful person and I hope she makes it big!!!