Angie Harmon's Height
5ft 9 ½ (176.5 cm)
American Actress best known to tv audiences for roles in Law & Order and Baywatch Knights. In film she can be seen in Agent Cody Banks and Fun With Dick and Jane. On
twitter
she stated her height in reply to the question as
"sweet & 5 ft 9.5"
.

Photo by PR Photos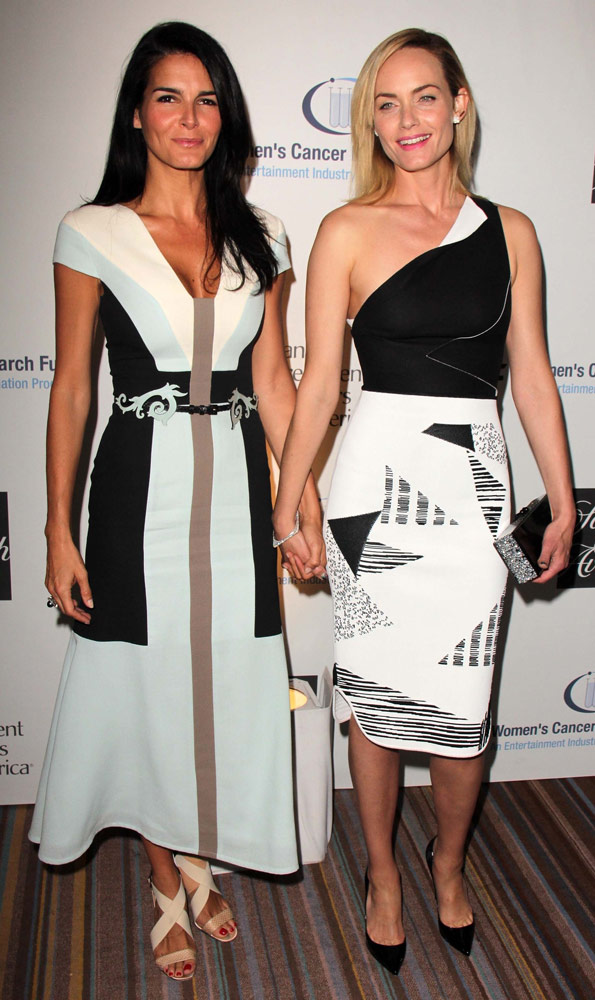 You May Be Interested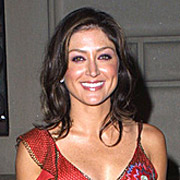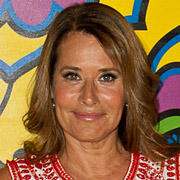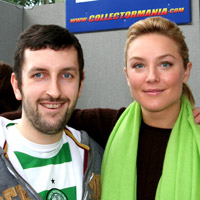 Add a Comment
26 comments
Average Guess (17 Votes)
5ft 9.34in (176.1cm)
tony t.
said on 1/Dec/20
Rob, how do you have Taylor Swift at 5'9.25 and Angie Harmon at 5'9.5? I think Taylor would edge Angie out.
Yang (5 footer 8, 173)
said on 13/Jan/20
She is 5ft 9 quarter at the best... Yet she is sweet women for sure and beautiful women back in 2004 photos...
Tunman
said on 9/Jul/19
Rob,she's more 5'9 flat,that's possibly the best pic ever
Click Here
Actually if not for her low eyelevel,I would have said more 174 but 5'8.75-9 seems the best alternative.She could push at the very best 1.5"taller than Bolton if standing tall in her heels that's room for near 5'9 range but doubt would measure any taller(her hair is easily 0.75"worth height in that Bolton pic)much like Erica Durance with you).
Nik
said on 13/Jun/19
15 voters think she is sweet and 5 foot 9 3/8!
Cha
said on 15/Aug/18
She's not that tall. I just was on a flight with her. She had a good 3+" heel. I'm 5'7" on a good day... However, I can tell you as a woman, when you're 5'7"+ naturally and in heels, you're taller than most, and get noticed.
Nik
said on 24/Jun/18
Sweet and 5'9.5"!
Jonathan N
said on 16/Feb/18
Next to michael bolton (1.75-1.77) she doesn't look that tall
Click Here
What do you think rob?
Maybe 5'9 flat?

Editor Rob
Seems maybe a couple of inches taller, not sure just how big her heel is, so arguably 5ft 9-9.5 with Bolton
Antje st
said on 10/Feb/18
Rob
How about these pictures:
Click Here
Click Here
Click Here
She's the same height as cindy, and their heels are the same...
I would guess her at 5'9.
What do you think?

Editor Rob
I'd still give Harmon the edge over Crawford, though sometimes they might seem very similar range.
Realist
said on 17/Oct/17
She's exactly my same height
tshark
said on 6/Sep/17
Looks every bit 5'9.5" barefoot. Her athletic frame and long legs can throw off a persons perspective.
J.Lee
said on 10/Dec/15
Rob here is a pic with Mandy Moore quite taller than Angie.
Click Here
They have similar footwear if you check related photos
Allie
said on 23/Sep/15
She use to model, now a lot of models who are listed as 177 cm are typically around 5'8.. I'll need to furthur investigate this.
dean
said on 11/Apr/14
People actually say she's shorter.
heightobsessed
said on 9/Oct/13
shes tall! and what a likeable personality, and cookie cutter clean reputation shes been able to maintain, a rarity in hollywood nowadays.
KH
said on 29/Apr/13
She is definitely 5'9. She towers over all her co-stars in Rizzoli and Isles. Now part of that is because she does wear heels all the time but if you look at her she has long legs and torso.
M.P.
said on 25/Feb/13
Damn, she's gigantic! I never figured her to be so tall. I thought maybe 5'7" barefoot and 5'8" in shoes. No way would I have thought 5'10". Some women, like Jane Leeves, just don't looks like the giant amazons that they are. Sexy!
Shadow2
said on 8/Aug/12
I've seen in her in shows where she is no more than 5' 8" to 5' 8.5" barefoot. Notice she always wears high heels to approach the 6' mark, as in "Rizzoli and Isles". Over compensation for not being even taller.
carnegie
said on 11/Dec/11
nooo sh*ttt shes to tall for being a woman thats nice she looked to me lke 5ft9
thebad7
said on 15/Jun/11
She is one of the most beautiful women on the planet. I'm glad to see that RIZZOLI & ISLES was picked up for the second season--sleeper hit of 2010. She's a tall, athletic woman, and she gets better with age. 5'9" & some change sounds right, but I do think--without heels--she can get away with 5'10". Of course, it may be a deception to the eye: because of her build, it can give the impression of her being taller, but I don't think that 5'10" is out of the question for her.
tb7
Anonymous
said on 27/May/09
i saw her here in dallas and she is closer to 5'8 just very lanky
mf
said on 22/Mar/09
Carey Lowell is 5'10". There's a pic of her (Talisa Soto) and Angie together. Angie is taller, though in the pic she is also wearing heels.
Anonymous
said on 26/Nov/08
Editor Rob I saw the Good Mother/Glass House 2. While I don't know much about the person who played her husband, he did looked around the the 5'10" range. However I recall him being taller than Angie and there were multiple scenes in that movie showing Angie sporting heels. Futhermore when she replaced Carey Lowell in Law and Order I thought she was shorter than 5'9" Carey because there looked to be more of a height gap between Angie and the L&O crew than there was between them and Carey. This all just makes me believe more that Angie's around the 5'8" range, 5'9" at the most.
@ the person below. Of course Angie would looked so tall next to Frankie Muniz in Agent Cody Banks. Hilary Duff looked taller than Frankie Muniz in that film!
[Editor Rob: there's photos with the other 2 in that movie jordan hison and joel gretsch on here.]
anonymous
said on 16/Nov/08
She looks between 5 foot 9 and 10 in agent cody banks. I think she is five foot 9.
Anonymous
said on 14/Jul/08
I question this height. Her Women's Murder Club costar Laura Harris who's close to 5'7" is only like an inch shorter than her.
[Editor Rob: compare her in the Good Mother with Joel Gretsch...who isn't shorter tha 178cm for certain.]
mf
said on 8/Jul/08
she stated in a recent interview that she's 5'9 1/2
Anonymous
said on 14/May/08
on Women's Murder Club she looks so tall.. Taller than 5'9 I mean... I would have guessed she was closer to 6 feet... However, she is EXTREMELY thin... I mean sometimes I look at her and think damn shes skinnier than some runway models.. So that maybe is why she looks even taller than 5'9.5..