Stewart Copeland's Height
6ft 2 (188 cm)
American musician, from band The Police. He said in 1983 UK Music Magazine,
"I'm 6'2", I just appear taller. Intellectually, I'm much taller"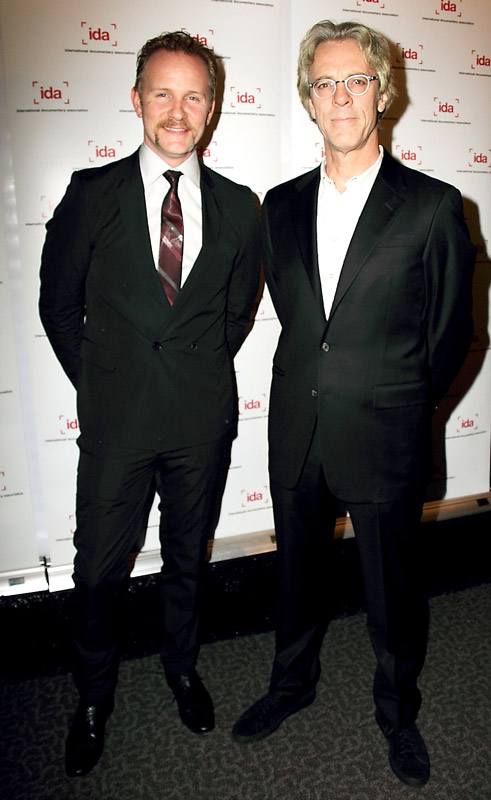 Photos by PR Photos
Add a Comment
24 comments
Average Guess (4 Votes)
6ft 2.5in (189.2cm)
Rampage(-_-_-)Clover
said on 9/Apr/18
I think he could look like a 6ft3 back in the day because he was so skinny.
Solid 6ft2 peak (i.e. potentially a fraction over). Nowadays maybe a bit under
Alexandre Courvoisier
said on 1/Apr/17
As a resurection of Sir Rdmund Hilary, who had almost the same head, when he was young.. ..and same height!
(And for any time I were to be famous (I re-defined our logical implication, False never lead to true, but true may yield to false), my tall is officially 1m82 (from my swiss Army years)). ;)
Rampage(-_-_-)Clover
said on 25/Feb/17
189cm peak Rob?
Sandy Cowell
said on 20/Nov/16
"I'm 6ft2. I just appear taller!". Really? Not to me you don't!
How can Stewart Copeland demean his height like this? His is a grand height for a bloke, especially as I've been finding out all the advantages taller people have in life, what with earning more money, being accepted for better jobs AND being taken more seriously!
Wasn't Copeland in the group 'Curved Air?' I absolutely loved 'em and have a selection of their hits, but there is more that I want of theirs! 'The Police' were melodic and tuneful for a chart band, but I prefer prog rock.
I also respect Copeland for his film soundtracks, and have to agree with him on his opinion of his own intellect! To be able to create an atmosphere befitting a film through a piece of music is quite something!
I'll knock half an inch off his height as he is getting on now!
He's lucky I like his music or I'd knock off more for his bigheadedness!
Rampage(-_-_-)Clover
said on 13/Nov/16
Rob, how tall do you reckon the bloke on the right is?
I'm gonna say at least 6ft1...he's tilting his head slightly
Rampage(-_-_-)Clover
said on 1/Jun/16
Had a clear 3in on Sting (who as it turns out was only a hair above 5ft11 peak). I always thought Sting was solid tall range like 6ft2 and this guy like 6ft5!
I think a fraction over this at peak is very possible though.
Ace
said on 14/Jan/14
It figures he would say something like that. Listening to this guy talk in interviews is almost unbearable, he is incredibly pompous.
Sam
said on 6/Aug/13
The only guy I know of that boasts about his "intellectual height"...what an oddly douchey statement.
Jason
said on 22/Feb/09
how tall is Andy Summers then? The guitarist from The Police.
Mark D.
said on 20/Feb/09
6'2" would be accurate. 2-3 inches taller looking than Sting most of the time.
He also appeared to be 2 inches shorter than Stanley Clark, standing next to
him in a picture, and almost an inch shorter than John Mayer. It's accurate.
Samuel
said on 22/Nov/08
That's a good surprise. I thought he was shorter than Sting (on police videos)
Ivan 6'2.25
said on 1/Mar/08
6'2 in his young seems correct
silvester
said on 10/Jan/08
he is VERY tall. I am 178 tall and he really towered me. I stood next to him for a long minute while he was using his cellphone in a restaurant, and i would say with plenty of confidence he is close to the 6'3 mark.
Schnouzer Breath
said on 20/Nov/07
I vote for 6-1ish, and Sting i always thoght was 5-11 tops-ish. (maybe even 5-10 lol)
Viper
said on 18/Nov/07
Hes not under 6-2, thats for sure.
ras
said on 15/Nov/07
He's closer and looks 6'1" 6'1 and change.
OutBenchThis
said on 15/Nov/07
Looks 6'1" here but has looked 6'2" in most other photos and (usually) has good posture.
glenn
said on 14/Nov/07
he can give a 6-3,6-4 illusion even in person.i always thought he was this tall too.but the night of this pic he seemed barely 6-2 and on stage sting looked a shocking 5-10 next to copeland making me wonder about those sting at 5-10 rumors.copeland towered sting.i for years mistakened sting at 6ft.now he cant be taller than 5-11 and as with david lee roth,shrunk to 5-10 with age.
Matt Thomas
said on 14/Nov/07
Looks 6'3 or 6'4 in that picture I guess being skinny does make you look taller
Styxfan
said on 25/Jan/07
I thought 6'3" or 6'4" at first but yeah he towers over Sting. And Marc, you're the same height as Sting cause many say he 6' tall and easily looks more like 6'1 than 5'11" due to how athletic he is!
Viper
said on 17/Dec/06
He has always looked 6-2 to me.
D. Ray Morton
said on 15/Dec/06
I'd say 6'2". I had always thought he was taller, too. And yes, a very cool guy.
Marc
said on 2/Dec/06
You are quite right jessica. Im 5'11", some people think I'm like 6'1" because I'm very thin (result of a massive growth spurt). Stewart is a cool guy, I had met him at a few drum festivals and was surprised at how tall he is.
jessica
said on 8/Feb/06
He looks like a giant. I guess because he's so thin