Peter Gabriel's Height
5ft 10 ½ (179.1 cm)
English singer-songwriter, formerly of Genesis.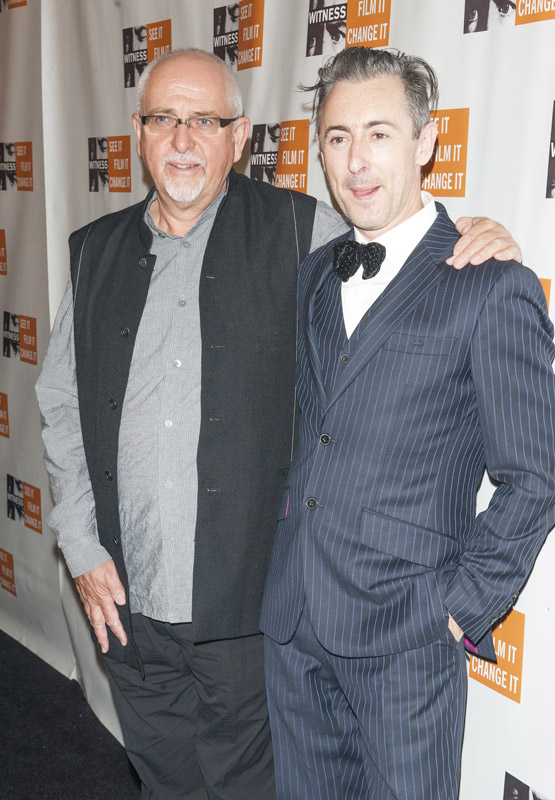 You May Be Interested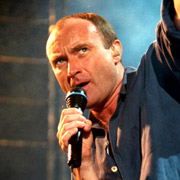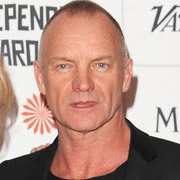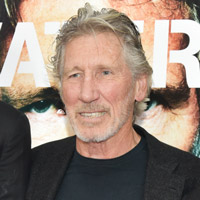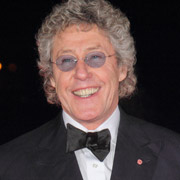 Add a Comment
37 comments
Average Guess (6 Votes)
5ft 11.25in (181cm)
Nik
said on 14/Apr/19
It would be interesting to know what he claims.
William_O'Jell
said on 12/Apr/19
In his twenties Peter was exactly 6 feet tall. Now he's shrunk slightly with age. He is now 5 feet 11 inches.
Sonnecker
said on 5/Apr/18
Look like my father, eh eh! Considerably taller at sight, I guess...in youth, for sure. 6' then, and now 1 inch less...
Sandy Cowell
said on 19/Oct/16
@ HydroJen. If he does look like a gnome, it's a very nice gnome! I like gnomes! Gnome - what a great word that is!
Sandy Cowell
said on 19/Oct/16
Exactly the sort of height I expected him to be as you can compare him to 5ft3 - 5ft3.5 singer Kate Bush in their joint video for the song 'Don't Give Up', a truly beautiful song that has been meaningful to so many.
Peter Gabriel was such a dramatic performer, not that I was ever lucky enough to see him (I was too young!), but I have seen videos of him with Genesis and I know people who did see him and they said he was really something else!
He could so easily have become an actor if he'd been so inclined, a darn good one at that!
Person1288
said on 23/Jul/15
Looks 5'11 1/2"- 6'0" next to 5'9" Kurt Cobain
Rampage(-_-_-)Clover
said on 16/Jun/13
5ft11in(1.80m) peak
5ft10.5in(1.79m) now
HydroJen
said on 14/Jun/13
Gosh I love Peter Gabriel and really want to meet him. My parents went to a concert of his and say he's really short and looks like a gnome. Do they need their eyes checked? 5'10 (at least) isn't short.
bbbb
said on 26/May/13
slightly over 5' 11 would be right.
David
said on 2/Jan/13
I used to think Peter Gabriel was about 6ft and a half. Some people say 5ft 10 and some say 5ft 11 so it has to be one or the other. Anyway i am a massive Peter Gabriel fan and loved him in genesis and his solo albums since 1977 to this day are fab!! Shame Peter went bald in his late 40's, but on the whole Peter Gabriel is highly valuable to the music world. Happy new year Peter And all the best!!!
John
said on 8/Aug/12
he seems a lot taller in early genesis photos, though with his early costumes, probably wore heels, as he seemed 6'0.5'' next to rutherford
Rampage(-_-_-)Clover
said on 31/Jul/12
Looks a legit 5ft10(178cm). I think
179cm is a morning height for Gabriel.
But 183cm is ridiculous.
The Mikkster
said on 30/Jul/12
I met Peter G backstage at WOMAD (The Festival World of Music and Dance, which he founded)in Wiltshire, England, last weekend. I am 5ft 10in and I would say he is a good inch taller than me. We are both wearing hats in the photo I would like to upload, however!
mindfenris
said on 23/Jul/12
agree with fantasio, 183/185cm seem to be the good height
Rampage(-_-_-)Clover
said on 25/Jan/11
5"11 in his prime, Rob?
Fantasio
said on 10/Dec/10
I met him a couple of years ago. I am 175cm and he seemed rather taller than me, more than 4cm more in my opinion. I would rather say he's around 183cm.
Anonymous
said on 17/Dec/08
I'm looking at live footage of the Lamb and he looks at that time about 5'8"-5'9", 140 lbs max. Very skinny in those days.
Hugh
said on 29/Sep/08
Stevie. K, fffe and Alex. You guys are obviously smoking some heavy pot if your seeing Gabriel at those heights. 6ft, 6ft1, 6ft3!!!!!!!! To me Peter is 5ft10-5ft11. So Rob has him right on the money.
fffe
said on 25/Aug/08
I think hes 6 or 6'1". Look him beside Sting!
Robert L.
said on 28/Jul/08
Saw him in Quebec City: 5'10" sounds about right.
James W.
said on 17/Jul/08
He was prolly wearing platforms Steve K. if he looked taller.
alex
said on 9/Jul/08
I have researched this and I think it is safe to say that he is currently 5'10", 5'11". He has inconsistent posture (like myself), especially while performing, which can lead to himself looking certain heights according to personal projection. Every experiment taken on this has proved that humans cannot accurately pinpoint heights from a distance. One thing to consider, if you have met him in person, is age and the thickness of his shoe soles at that moment and your own height in accordance. Most folks shrink 1-2 inches over time and it would seem he was much taller and lanky in the Genesis days as opposed to his days on the "Secret World" tour. His build is also important- thin people have a tendency of being seen as "tall" via photography because we scale them to an average build person's height.
Definitely not 6'3, though. He seemed to be a few inches shorter than Rutherford in the Genesis days.
In summary- it's quite possible that, at age 20, he was a little over 6' and has shrunken a tad and gained a litle weight since then. He is a prime example of the average male's growth cycle (including hair length to hair loss)
Steve K.
said on 14/Mar/08
I'm going against the grain here. When I met Gabriel he appeared to be taller than me and I'm 6'2". Strange! I would always put him at 6'3"
Glenn
said on 5/Nov/06
Your right Ray.he is close to 5-11.looking 5-10 due to posture.no way is he 5-8.
D. Ray Morton
said on 4/Nov/06
Weird. Looked 5'10"-5'11" right in front of me, on several occasions. Maybe closer to 5'10", but still noticably taller than my own self - and I was (and still am) 5'8" and bit.
I remember *expecting* him to be 5'8" and being surprised.
Bowes/McDougall
said on 2/Nov/06
So Tony Banks was taller than Peter Gabriel, according to Rackon? Funny, i always thought it was the other way around.
Rackon
said on 1/Nov/06
LOL! You guys! No way Gabriel is 5'11"!
I was a music writer in the 1970's and interviewed Peter twice while he was with Genesis, the first time during the Selling England By The Pound tour. I must have seen the Gabriel era Genesis 20 times and Peter himself solo easily 6 or 8 times in his early solo career.
I remember very clearly the first time I met Pete and the band, which was at a hotel in Chicago after a show - I was shocked at what a small person he was compared to his dramatic stage persona. I'm 5'11" and Pete was noticably shorter than myself - around 5'8 at the *very* most. He was a very charming, articulate and somewhat reserved interview subject, again, very different from his stage persona. When I interviewed him for the Lamb tour, I remember Peter slouching down in his chair at the radio station, as if he wanted to disappear. (Had I only known, this is exactly what he wanted to do, considering what was going on with his bandmates at the time.)
I didn't see him other than onstage/film/video until WOMAD came through my town a few years ago. Peter wasn't any taller, though he was a couple pounds heavier.
He looks tall on stage because of his presence...but he's nowhere near 5'11". Sorry. The only way he's 5'9" is with heeled shoes.
Phil Collins was shorter than Peter...5'6". Mike Rutherford was/is well over 6' - I literally looked up at him when I shook his hand. I'd easily believe 6'3". Tony seemed average in height - for some reason he just seemed average in height to me (call it 5'10" or 5'11".)
Now...you wanna talk abut a *really small* rock star...Alex harvey was TINY! And I got the shock of my life at a Who press conference when Roger Daltry, who with the other members of the band was sitting behind a table, stood up at the end of the conference - he had a normal sized head & torso but possessed quite short, sawed off legs. That was probably the one time I was too startled to register how relatively short he actually was - my brain just kept shreiking "Ohmygawd he's a MIDGET!" (A handsome, charming midget but still a midget.)
I've sinced learned to expect all celebs to be much shorter in real life so I'm alwasy pleasantly surprised when they turn out to be "life-sized"
wibbled
said on 27/Jun/06
I saw Gabriel live back in the late 70's, these were the days when he ran into the audience with a radio mike, I was about 3 foot from the guy and he was no taller than me and I'm 5' 9".
Gonzalo
said on 19/May/06
I think Gabriel is around 5`11. He was a little bit taller than former spanish President González, who was listed as 1`80 cm.
Bowes/McDougall
said on 6/May/06
Perhaps it is because Gabriel is closer to the camera, but in the shot posted by mcfan he looks closer to 6'0 in comparison to the 6'3+ Rutherford.
Tall Guy
said on 14/Apr/06
PG looks like 5'11 to me. I've heard that Mike Rutherford is around 6'3. Phil Collins is around 5'6-5'8.
Glenn
said on 14/Apr/06
Phil collins is 5-5,5-6.
Anonymous
said on 13/Apr/06
He was 3 or 4 inches taller than Phil Collins. He's definitely 5'11"
Dave
said on 12/Apr/06
If he's 5ft 11, how tall does that make Mike Rutherford?
D Ray Morton
said on 12/Apr/06
My first impression was just, "Damn, he's taller than me," because I had always pictured him as being a smaller guy for some reason.
Youssou N'Dour is another surprisingly tall fella - a strong 6'1" - and Gabriel was only a couple of inches shorter than him.
D. Ray Morton
said on 11/Apr/06
Yeah, 5'11", maybe slightly less. Interviewed him once and met him several other times throughout the 90s at various WOMAD events. Extremely reserved, but pleasant. I have some pics around here somewhere.