Stuart Townsend's Height
5ft 10 (177.8 cm)
Irish actor, best known for roles in films like The League of Extraordinary Gentlemen, Queen of the Damned, About Adam, Trapped and Shooting Fish. His talent agency listed him as
"Height: 5'9" (175cm)"
.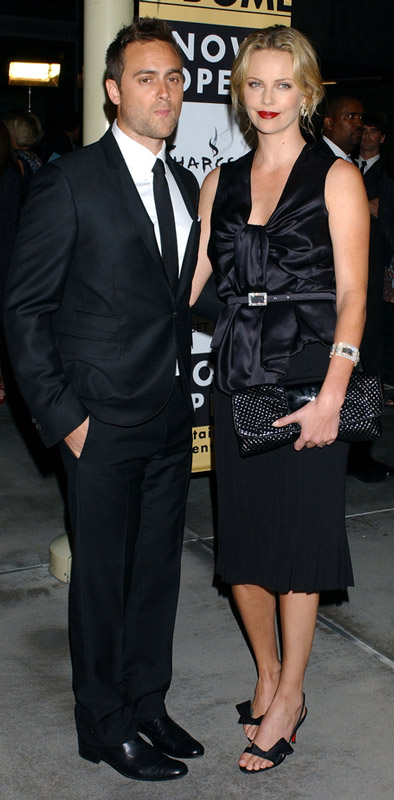 Stuart with
Charlize Theron
Photos by PR Photos
You May Be Interested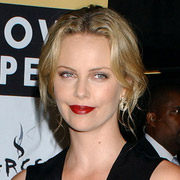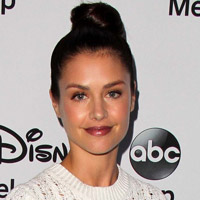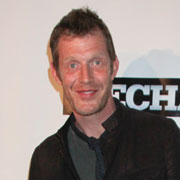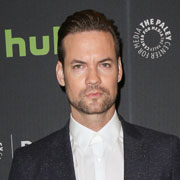 Add a Comment
49 comments
Average Guess (4 Votes)
5ft 9.25in (175.9cm)
hardguy
said on 2/Oct/17
5ft 9.25in (175.9cm)
Theo
said on 25/Jul/17
Why in god's name would his talent agency understate his height?
roy
said on 6/Nov/16
WI think he could give a 5'10 impression if wearing a cowboy boots type heel. But I think barefoot he's around 5'8 1/2. Maybe he'll show to a convention and we can all put it to rest.
Josh Jeffords
said on 7/Oct/16
Ha hate this guy doubt he's 5 8 FYI nobody lies about being shorter than average.
I'd say 2 in hair 1 2 in shoes make him 5 6 7.
SAK
said on 7/Feb/15
Strangely his agency list him as 5'9. Seem to be downgrading him a little.
[Editor Rob: I'm not sure he'd really be that short, I'm sure the same agency put Sean maguire as 5ft 11, I believe Stuart would beat him in a staredown!]
5'9 3/8"Tunman
said on 31/Jan/14
In Trapped there is a reliable scene in the beginning where he stands next to Charlize Theron and he looks about 1.25in taller in my opinion but he wore 1.25in shoes while she was in flats thus having 0.75-1in disadvantage. Also later in that film he stood next to 5'8.5 Courtney Love who was barefeet there was about 3inches difference, definitely nothing under 2.75 (so at least 1.5 if he was barefeet).5'10-10.25 is the most reasonable guess in my opinion
jasperwazup
said on 22/Sep/13
sometimes its hard to pin point his real height 5'10.25'' seems fair. I doubt that he's ever over that.
jasperwazup
said on 18/Sep/13
he can hold 5'10.25'' most of the day what do you think Rob? His proportions are kind of strange. Like his shoulders are kind of low set in pictures wearing his costumed suits. his torso is long but his legs are short so it gives him a 5'9''-5'10'' height.
like Len says no way he's 5'10.75'' but 5'10.25'' is reasonable. but in pictures he's a similar height to Orlando Bloom and Andre 3000 who are also 5'10''.
Len
said on 19/Jul/13
@jasper- If Theron and him are the same height, then that makes Townsend 5' 9.5", not the inch taller Rob has him as, or the 5'11" Townsend has claimed elsewhere.
Not dissing the guy in any way... he's very handsome, and you can definitely see what Theron saw in him. But he is in no way 5'11".
J.Lee
said on 28/May/13
Rob, I believe Charlize Theron looks as tall as Stuart. He is a bit taller in pics because he wears 1 inch shoes and she wears complete flats.
jasperwazup
said on 7/May/13
A picture as said before is not always 100% reliable. Considering any leaning or stooping at any given moment can skew the perspective, Theron lets say has a longer neck and then when she's sticking it out for a picture just accentuates that more. You get an impression she's taller when the difference is discernible in reality.
In a picture she looks taller. she very well my have impeccable posture to most but she is not 2'' taller than Townsend. They're about the same height.
Len
said on 31/Mar/13
Stu's 5'8" or maybe 5'9" at absolute most. 5' 9.5" Theron is taller than him in most any fair picture.
It's amazing to me that he tries to claim 5'11" when he's not even close. Rob, you done got bamboozled here.
jasperwazap
said on 25/Aug/12
I sure hope Rob meets up with townsend at a convention to truley put the short claims to rest.
jasperwazap
said on 27/Nov/11
i agree with Dmeyer's comment. 178cm morning height perhaps. as we know doesn't count anyways. 176cm with bad posture during the day. 177cm max before bad but more 176.5cm before bed. no way he's over 177.5cm.
Dmeyer
said on 30/Jun/11
Rob Stuart looks a good 2 cm under 178.5 byrn height be 5 ft 9.75 at best 5 ft 10 179 is too hight 177-8 is closer
Dmeyer
said on 26/Jun/11
This Guy might be 5'10 flat lookS about same as theron and almost as tall 178.5 cm Byrne is 178 flat possible rob
horacle
said on 24/Apr/11
he is not 5'10.5, i would say 5'9.5 is the max for him
NastyMan
said on 3/Jan/11
The final definitive proof:
First pic so you can see her footwear
Click Here
Second pic with her bending down a lil next to him.
Click Here
Damn, hes a lucky ****. :)
NastyMan
said on 25/Nov/10
You don't need more proof than a barefoot picture on the beach with her walking closer to the water by 12-16 inches.
Click Here
NastyMan
said on 19/Nov/10
Hes shorter than her, probably 2-3 inches. Seems some women aren't as fixated on the height thing. And their men can handle it.
Click Here
In this second pic, she is lower on a curb (which gives him a height boost), shes wearing flats, hes wearing at least 2 inch doc martens, and hes still a miniscule bit shorter than her.
Click Here
Clay
said on 17/May/09
The average height for a male in America is 5'9.5. Anything above that is tall.
mf
said on 16/Apr/09
Rob,
there is NO WAY he is taller than Charlize. You can find countless photos of them on the net side and side and she is clearly taller than me - at least by an inch.
harp
said on 27/Jan/09
@ Anonymous3 lol dude no way 5'10/5'11 is average because im 5'10.5 and im taller than a lot of ppl i run into.. i hardly ever see any 6'2/6'3 guys unless im around a group of basketball players lol..
Anonymous3
said on 28/Sep/08
5'10.5 is fairly tall? give me a break thats bang on average. average is 5'10,5'11. No way is 5'10.5 tall unless you are comparing it to 10 year old kids
sam
said on 19/Sep/08
sure 5'10.5 is good for Stu. fairly tall guy.
Mavis
said on 24/Aug/08
Stuart is definitely 5'11(1.8m). It's becos Charlize is very close to 5'11. She was 5'9 1/2 before she did Aeon Flux. They are the same height when Charlize doesn't wear heels. Based on plenty of observation.
webmistress,
Click Here
(Charlize.T & Stuart.T fan-blog)
Chris
said on 2/Aug/08
wasa says on 1/Sep/07
He's around 5'8. Look at this good picture against 5'9.5 Charlize Theron, both barefoot. Click Here
Rly nice pic...Well Rob,i guess if you see it you will correct his height.No more than 5ft9.5 for him...
wasa
said on 1/Sep/07
He's around 5'8. Look at this good picture against 5'9.5 Charlize Theron, both barefoot.
Click Here
wasa
said on 19/May/07
The movie About Adam gives a good estimate. He doesn't look any taller then 176 cm opposite his female co-stars such as 5'6 Kate Hudson. In normal heels she was often taller then him. 176 is generous for this guy. Could even be 5'8.
Anonymous
said on 14/May/07
He looked an inch shorter than Eric McCormack, and he was barefoot while Eric was in dress shoes. So I think 5'10" even.
Peet
said on 30/Apr/07
Hey MD! How do you know that Shane is 5'11.5'' , how do you know? Shane is 5'10.5'' (179)!!! You're wrong about his height ! absolutely W-R-O-N-G.
MD
said on 21/Feb/07
Editor Rob,
With 5'11.5" Shane West directly to Stuarts right:
Click Here
Click Here
You can see the footwear and everything, and Shane is even slouching listening. Charlize may wear some big heels, but Stuart is not 5'11".
John
said on 20/Feb/07
No possible way Townsend is 5ft 11. Watched him in the recently released to DVD movie UNHITCHED and he is clearly shorter than most everyone throughout the movie. Looks only a few inches taller than costar Seth Green. I'd say 5'8 is a good estimate.
Anonymous
said on 29/Oct/06
Stuart did a "Will & Grace" in which he appeared shorter than Eric McCormack (5'10", according to this site).
Anonymous
said on 13/May/06
No No you editors have it all wrong, Stuart is 5'8.5-5'9" and Charlize is 5'10.5"
[Editor Rob: charlize isn't afraid of donning big heels now and again...]
dmeyer
said on 12/May/06
from wath you sayng he might 5'10.75
Anonymous
said on 9/May/06
EXACTLY MD! So editors need to change his height on this site for sure. He should be listed at 5'8.5" or little less.
[Editor Rob: he used to be 5ft 10.5 early 2005, I changed it upt to 5ft 11, but maybe originally (see the 14th feb 2005 comment) I was right to wonder about this guy...it would not surprise me if he wore dodgy shoes with charlie

5ft 8.5 is ambitiously low though ;-)]
MD
said on 7/May/06
Those are pretty telling:
1.
Click Here
If you've noticed, also, in every picture at a premier where he is with Charlize, she ALWAYS bends her leg in photos so as not to make him look two small, especially when she is in her heels. Also, Charlize always looks to have small heels on, as she doesn't need to exaggerate her height, too much. I'm still not sure how tall Stuart is, but it is considerably less than 5'11".
Anonymous
said on 6/May/06
No way stuart is 5'11" He is about 5'7" . Charlize is 5'9.5" and she is 2.5" taller than he. Look at this site:
Click Here
Now click on images, now click on proceed
to gallery, now click on candids, now click on the Malibou 4/23/06 gallery. there is the proof!!!
horacle
said on 8/Mar/06
he seems to be around 178 cm but no more
brazilian guy
said on 31/Jan/06
176 tops, he is smaller than gabriel byrne in shade, who´s listed 179, he dosen´t look tall and neither short, he looks medium height, 5'9.5" is right for him, nothing more
Salvatore
said on 19/Oct/05
Yeah i think that 5'10.5" is about right... The vampire Lestat, is a 6'er in the book he mentions how tall he was in the 1700's and now he is almost average height... but still let's not forget that he is closer to the text book than Tom Cruise as Lestat in Interview with the vampire...
nana
said on 22/Sep/05
i think he is 5'11".. charlize is tall.. i think she is 5'10"
Tybor
said on 12/Jul/05
They really did a great job of making him seem tall in Queen of the Damned. They said in the opening that he was 6ft tall.
EJ
said on 18/Jun/05
There was once a silly rumor that he is 4'11". It was submitted to IMDb but I guess they figured it was an error and immediately changed it to 5'11".
anisedina
said on 1/Mar/05
He is about 180cm I think,cause Charlize Theron is around 175cm and wearing wheel.:)
Lmeister
said on 16/Feb/05
I totally agree...'Cause Charlize ain't standing straight...Stuart is 5'8'' or 5'9''...but no way he'd be only 5'7'' U fools...
Nee Nee
said on 8/Feb/05
Charlize is 5'9 inches and in photos of them together with her wearing flats and stuart wearing a ....let's say 2 inch heeled boot, they are the same height so I think that he's around 5'7 without the heels actually.
Living Shoe Lift
said on 7/Feb/05
I don't know... You can find a lot of catwalk images on the internet with him standing with Charlize Theron (176 cm) wearing heels, where she either looks as tall as him or just an inch above him. Maybe he's 5 ft 11.