Susan George's Height
5ft 3 ½ (161.3 cm)
British Actress best known for roles in films such as Straw Dogs, The House where Evil Dwells, Dirty Mary Crazy Larry, Lola, Fright, Out of Season, Eyewitness, The Looking Glass War and Tintorera.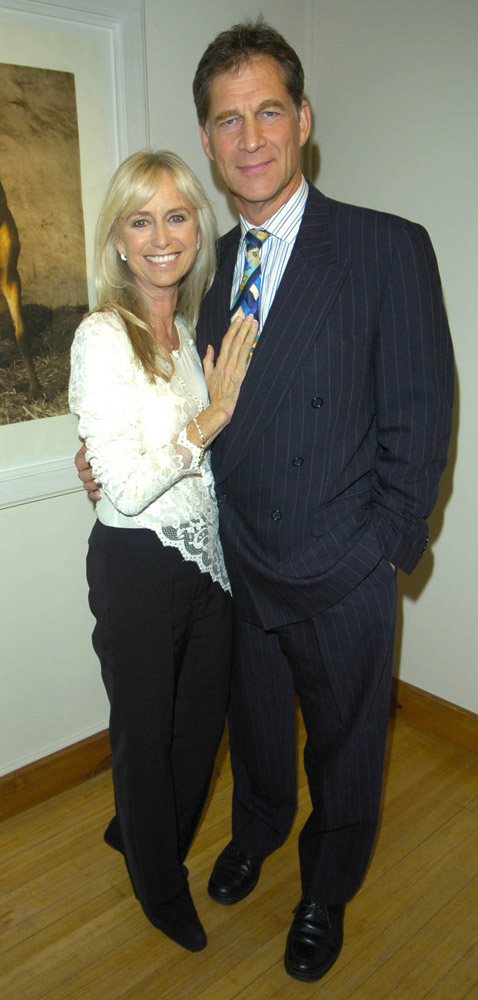 Photo by PR Photos
You May Be Interested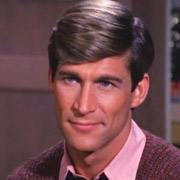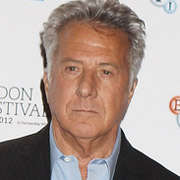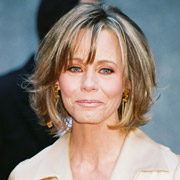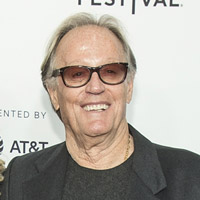 Add a Comment
23 comments
Average Guess (8 Votes)
5ft 3.41in (161.1cm)
Leesheff85
said on 25/Dec/20
What a stupid ageist comment from the last poster

Editor Rob
one that slipped through, but removed now.
Miss Sandy Cowell
said on 14/Apr/19
I saw Susan in 'Straw Dogs' recently and she was definitely shorter than Dustin Hoffman's 5ft5. Funny that she's written up as 5ft5 and I have even read, way back when, that she was 5ft6. What poppycock is that?
Susan, whose films have all been highly watchable, can have 5ft3.5. 💐
Paul Wood
said on 8/Aug/18
I think 5ft 3.5 in is spot on for her. Her first acting role was a factory girl in the Up The Junction (1968) and there is a photo of a lot of the female cast members lined up in their factory uniforms. She looks roughly the same height as Suzy Kendall who is further to her right in the line up. Kendall might even be wearing higher heels than Susan George. That made me question Suzy Kendall's 5ft 4in but the line does seem to curve round and George appears to be closer to the camera.
Sam
said on 20/Mar/17
She was pretty sexy, not a great actress but very effective in certain roles. I didn't have a mad crush on her like the similarly scrawny Jenny Agutter but she definitely is a very racy presence in Straw Dogs.
To Arch:
Yeah, Taxi Driver has a seedy feel similar to Straw Dogs despite their very different settings and plots and they both climax in the antihero snapping into carnage against lowlifes. On Tintorera, I don't like killing wild animals for films, in a similar real killing of a cow in Apocalypse Now, you could argue that it was a single domestic animal (rather than multiple sharks) that was probably going to be slaughtered anyway and in the service of a much better film. Salo is definitely the most shocking film I've seen and most nihilistic, all other 70s movies I can think of quite tame in comparison and certainly anything being made now.
Arch Stanton
said on 18/Mar/17
Sue does have a point, she was a little scrawny and bird-like in the 60s and 70s, but IMO she was hot!!
Sandy Cowell
said on 16/Mar/17
I couldn't find the right copy of 'Straw Dogs' yet, only the new version, but I did check her out on Google. I found out that Susan was born in July 1950 so she's going to turn 67 this year.
It also said that her height is 5ft5, or 165cm, but I assume she has lost a bit of height by now, so I will give her 5ft3.75, a whole inch more than her average guess so far. I can't see Susan at less than 5ft3 at all. Just under 5ft4 seems reasonable bearing in mind what it says on the fan page that I just saw and the inevitable shrinkage.
There were pictures of her as she is today and she is still attractive and youthful and that did make me lessen the height loss, which can often be more by 66.
Sandy Cowell
said on 16/Mar/17
Now that is well and truly a revelation to me! Somewhere I have read Susan to be 5ft6, but wasn't she playing Dustin Hoffman's girlfriend in 'Straw Dogs' where she was that bit smaller than him? I'm going to have to dig my copy out now to make an informed decision!
I remember the day I found myself a copy of this film! It was in a charity shop in Brighton last year and I was ever so excited to have the real thing, as the remake, which I also have, is not a patch on the original. Rarely have I seen Hoffman play such a nasty and contemptible character! I hated him and felt so sorry for his girlfriend, Susan George's character! I was thinking from very early on "How the hell can you get a lovely girl like that and speak to her the way you do? So what if she doesn't feel like wearing a sodding bra! They're restrictive and they itch! Wear one yourself!"
Right! That's done it! I have to dig out my copy and watch it so I'll finish off my 'X' File and pop it on and get ready to give Dustin Hoffman a good virtual kicking! (I like him normally!)
Then I shall get back and cast my Guess, a far more realistic one than one made on the basis of an article I read ages ago! Oh, and I can compare her to the huge David Warner as well!
Unfortunately I don't own any other of Susan's films, for instance ones where I'd be able to see her with Oliver Reed or Peter Fonda. 👙👎
Arch Stanton
said on 4/Jan/16
She was a bit annoying in Dirty Mary Crazy Larry with the fake American accent.
littlesue
said on 13/Jan/15
Never thought her attracive in any sort of way, also to skinny and birdlike, I suppose if she always getting her kit off though most men would find her attractive, lol, Susan, Helen Mirren and jenny Agutter could never keep any of their clothes on in most of their films!!
Arch Stanton
said on 12/Jan/15
I know what you mean though, but I didn't think it was that bad! 120 Days of Sodom on the otherhand is not easy to watch!
Arch Stanton
said on 12/Jan/15
LOL Sam, isn't Taxi Driver your favourite movie or something? That's hardly whiter than white either!
Arch Stanton
said on 12/Jan/15
Straw Dogs is still an absolute masterpiece of a film though, one of my favourites. Yeah Tintorera isn't very good, a Jaws wannabee but it is still one of her notable roles.
Sam
said on 12/Jan/15
I saw Tintorera at a horror film marathon and, God, it's laughably bad except for aspect that George cannot seem to keep her clothes on. An unforgivable film though for the filmmakers actually killing tiger sharks for the film. I can't stand cruelty to animals, even worse in the service of a crappy movie.
Sam
said on 12/Jan/15
God, that scene in Straw Dogs is one that gets under your skin and makes it crawl. It's a powerful film but it definitely feels morally wrong to depict a rape scene where the victim almost ends up being a willing participant.
Arch Stanton
said on 12/Jan/15
Better I think, I wouldn't have put her lower than this with Hoffman, so it means Bronson surprisingly might have been taller than 5'8" flat!
Arch Stanton
said on 11/Jan/15
Of course a nice photo of her in the 60s or 70s would be nice :-)
Arch Stanton
said on 11/Jan/15
Rob are you sure on 5 ft 4? I'd have guessed more 5'3" range. Hoffman had her by near two inches I think but you can see here at 7 minutes range with a barefoot Charles Bronson and in shoes that a legit 5'4" is questionable
Click Here
You might also mention Lola (Twinky), Fright, Out of Season, Eyewitness, The Looking Glass War and Tintorera.

Editor Rob
somewhere in 5ft 3 range is probably a better shout
Arch Stanton
said on 19/Jan/14
Yeah Hoffman looked 1.5-2 inches taller in Straw Dogs. Susan was bloody gorgeous back in the 70s and still a very attractive woman!! Her in those tight polo necks, yummy..
Anon
said on 29/Mar/13
5'6? Have you seen Straw Dogs? Dustin Hoffman had around 2 inches on her.
John
said on 23/Mar/11
This webpage includes a photo of Susan George at a social event beside 5'11" Simon McCorkindale. She looks tiny and is probably in heels. I always thought of Susan George as about 5'3" +/- an inch. This photo would tend to confirm no more than 5'3"
Click Here
Same with this shot of 5'8" George Best towering over her..
Click Here
From Straw Dogs movie with 5'5"-5'6" Dustin Hoffman - he is at least a good 2-3 inches taller than Susan George in all scenes. Example below..
Click Here
John
said on 20/Mar/11
I'm quite surprised that she is allegedly 5'6". She always seemed petite to me. Somewhat shorter than Dustin Hoffman in Straw Dogs. Needs more research.
Dairymilk
said on 3/Jan/09
Like Hoffman, she is also listed as 5'5" which would make sense given that they are pretty much eye-to-eye in Straw Dogs. That Hoffman is 5'5" is probably supported by publicity shots of him walking alongside 5'7" Tom Cruise in Rain Man, comfortably 2 inches smaller.
Mystery Man
said on 25/Jul/08
In Straw Dogs, Susan George and Dustin Hoffman are about the same height (5' 6''). It's funny because 5'6'' is tall for a woman yet it's small for a man.