Tammy Abraham's Height
6ft 4 (193 cm)
English footballer, who plays as a striker for Chelsea FC. On their website, in 2019 they listed him "Height. 1.91m".
You May Be Interested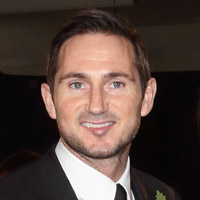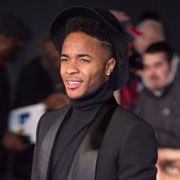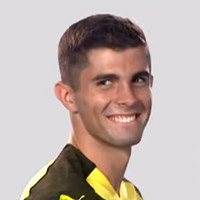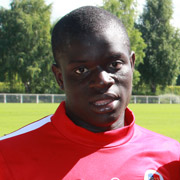 Add a Comment
24 comments
Average Guess (20 Votes)
6ft 4.25in (193.7cm)
Eric Tam
said on 24/Jan/21
Solid 6'5 in vidya games, 6'4 here, and 6'3 on Google. Huh out of all the places it's Google that underlists him. Hmmm I would wager he's 6'5 morning 6'4 at night. Guess he needs to transfer elsewhere and take a physical in order for Google to make any corrections.
Adam kamal
said on 3/Jan/21
Rob can you make a page on Dominic Calvert Lewin he looks close in height to 6'4 Yerry Mina but is listed as 1.87m on most sights

Editor Rob
I would give him a chance at strong 6ft 2
Chelsea_heights
said on 10/Nov/20
Looks only marginally taller than 6'3 ish Zouma here with a flat hair style possibly even the same height
6'3.5 is my guess
Giuliano
said on 25/Oct/20
Rob could be 189 right for Havertz besides 193 cm Tammy Abraham?
Click Here

Editor Rob
yeah he can look 189 minimum, considering probably Tammy could be stronger 6ft 4 himself
recapa
said on 24/Oct/20
might measure a little bit over 6ft4 rather than under it but thats just me kinda like van djik
Rowan Brearley
said on 9/May/20
I think you've got that one spot on. It's not often you see google, who usually bills people over actual height, under listing people. On fifa he's billed at 6'5. His hair and large head gives the perception of him being taller than he actually is. But looking at him next to other players like Mount and Giroud, 6'4 seems very accurate.
HG77
said on 21/Dec/19
Surely he's hair is adding atleast 1 inch to the measurement @ Editor Rob
Possibly even 1.5 inches as it's really thick and would be borderline impossible to get the measurements on the crown of his skull with hair like that

Editor Rob
It would be interesting to measure somebody with a hairstyle like his
Christian 6'5 3/8"
said on 21/Dec/19
Not surprised that a 5'4" woman claiming 5'6", would describe a 6'4" man as 6'5". I wonder what Tammy himself claims, though.
Kev D
said on 19/Dec/19
Looks 6'4 minimum 6'3 looks way too short im 6'3 and he looks noticeably taller 6'4.5-5 range

Editor Rob
Nik Ashton
said on 18/Dec/19
@ Editor Rob - That's very interesting, many thanks! It's interesting that Leah has been in contact with you and it is fascinating that she claims 5'6" for herself and 6'5" for Tammy! 🙂🙃🙃🙂!
You could give her a page! I like her peppermint hair!
Razer sharp
said on 18/Dec/19
He looks around 6'5 range as his about 2 inches taller than 6'3 Giroud and 6'3 Rudiger
Editor Rob
said on 18/Dec/19

Nik, to follow up your question again, his girlfriend Leah kindly replied to me and said:
"I am 5ft 6 Tammy is 6ft 5"
Christian 6'5 3/8
said on 17/Dec/19
@Rob
Was his 191 listing established in 2019 or years ago?

Editor Rob
Been around a few years
Nik Ashton
said on 17/Dec/19
@ Rob - Is the girl 5'4"?

Editor Rob
She might be, I don't know what she claimed though.
Esl
said on 17/Dec/19
Oh no, you've goten this terribly wrong Rob.
Abraham is at a minimum 6ft5...
Miss Sandy Cowell
said on 17/Dec/19
I wonder if Madame Long-Peppermint-Hair is Tammy's girlfriend, and if she is, how tall she is. One thing's for sure, she's never going to have to be pensive about wearing high heels and showing her boyfriend up!
Tammy gets 6ft3.75. 😁
Nik Ashton
said on 17/Dec/19
It is super interesting that Chelsea listed him as 1.91m!
Jeff99
said on 17/Dec/19
Rob, in your opinion, how tall is the girl next to him?

Editor Rob
She does look around average height, she is on
Youtube
.
Onabill
said on 17/Dec/19
Rob How tall is Tyrone Mings? Had a good 2-2.5 inches on Tammy

Editor Rob
Tyrone claimed he is 6 feet 5 nowadays.
miko
said on 17/Dec/19
I'd say 192cm might be spot on. Looks over 6'3 but maybe not quite a full 6'4.
Charlie45661
said on 17/Dec/19
Hey Rob this guy is definitely 6ft 5 range. I watch Chelsea games every week and he's taller than 6ft 4 range centre backs.

Editor Rob
Would be interesting to see what he claimed nowadays.
Christian 6'5 3/8
said on 17/Dec/19
@Rob
Why is he listed at 191 if he's really 193?

Editor Rob
Could have been a guy who gained a bit of height from 19-21 range. From what I've seen, he looks a quite tall guy
HG77
said on 16/Dec/19
Same height as 1.90 listed Kurt zouma
Click Here
Barry Jones
said on 16/Dec/19
Yeah, he looks a clear inch taller than Giroud and Zouma. Correct listing, I think.