Tim Curry's Height
5ft 7 ¾ (172.1 cm)
English actor, best known for appearing in The Rocky Horror Picture Show, It, The Hunt for Red October, Charlie's Angels and Kinseyy Horror. In a 1988 Detroit Press Tim mentioned his height, claiming
"I am 5 foot 9."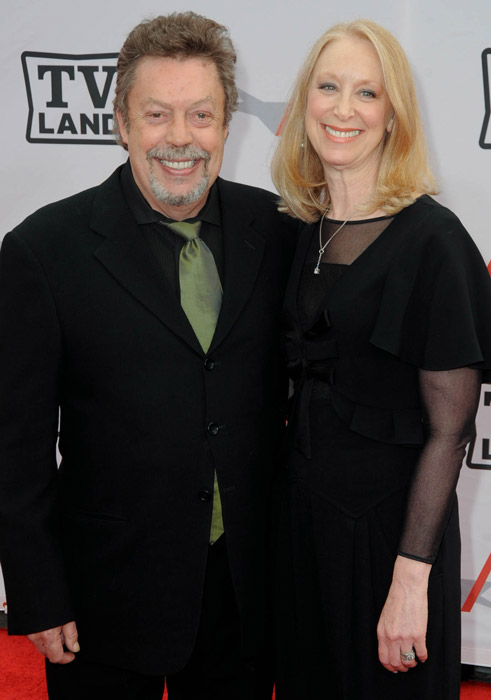 Photos by PR Photos
You May Be Interested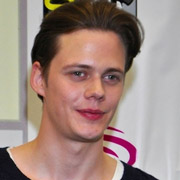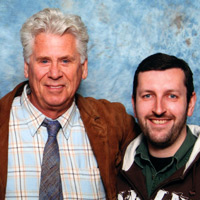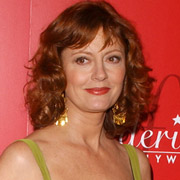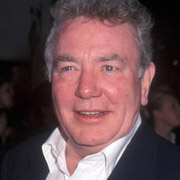 Add a Comment
59 comments
Average Guess (18 Votes)
5ft 8.33in (173.6cm)
CuriousPeachie
said on 3/Nov/20
Rob what do you think his peak height would have been? He's 76, and at an age where height loss is possible? I say 5'9 peak. 5'7.5 now.

Editor Rob
I don't think he was 5ft 9, but in 5ft 8 range I don't dismiss. Unfortunately the last few years he's been wheelchair bound after a stroke.
cmillz
said on 13/Oct/20
Thought he was 5'9
Tall Sam
said on 20/Sep/20
I wonder if Tim would've edged out Tom Cruise when they made Legend. They made Tim look like an absolutely huge demon in that film, and between his roles as bigger than life ghouls like Pennywise, Frank-N-Furter and Darkness, I always picture Curry as looming large.
Miss Sandy Cowell
said on 19/Apr/20
...and, of course, Tim played Pennywise the evil clown in Stephen King's original version of 'It'!
In the remake, my word, hadn't he GROWN?
🤣...🙊😲🤡🎈
Miss Sandy Cowell
said on 19/Apr/20
🎁🎊🎈🎂 Happy Birthday Tim! 🎂🎈🎊🎁
A Very Happy Birthday to Tim Curry, who is celebrating his 74th Birthday today.
Taking into account that so many voters think Tim is well in access of 5ft8, I'm going with 5ft8.25. 😁👍
🎁🎊🎈🎂🎁🎊🎈🎂🎁🎊🎈🎂🎁🎊🎈🎂
BrianK
said on 7/Apr/19
Was a strong 5'9, but now that he's older I would say a 5'8 1/2
Dann D?az
said on 20/Mar/19
He's about 5'9"...
RichardSpain
said on 29/Dec/18
I didn't know that Tim is an english actor..
Tim is an excellent actor i agree with Rob, 172/173 cm to Tim is very very credible.And 5'9" foot like Tim said , maybe with shoes or his sneakers.
Mayfield
said on 19/Feb/18
Enochian said on 19/Jan/18
If the man says he's 5'9 who is anyone to argue fact? height doesn't make the person nor does it have any effect on pure talent.
Why do people like you say stuff like this one here? It's called Celebheights.com, where people discuss heights, how tall or short they are. That's the purpose of this site. Comments like this drive me crazy
Enochian
said on 19/Jan/18
If the man says he's 5'9 who is anyone to argue fact? height doesn't make the person nor does it have any effect on pure talent.
Youssef
said on 22/Sep/17
First I was surprised to see his 5'9 listing on Google as I thought he was taller but now I'm shocked to see this listing here , still I can't really judge his height since I haven't seen much of his work but surely he gives quite a taller impression
Vexacus
said on 17/Aug/17
He was 5'8 actually
Willes188
said on 18/Jul/17
I'm shocked and can only agree with Rampage.
Rampage(-_-_-)Clover
said on 14/Jan/17
Another deep-voiced actor with a huge personality that I assumed was not shorter than 6ft…
Ray
said on 1/Jan/17
I would say he was probably close to if not at 5'9" at his peak, and that he probably fluctuates between 5'7.25" and 5'8" today.
Shredder
said on 23/Dec/16
5'8 peak , 5'7 now IMO
Editor Rob: I think nowadays it would be hard to say, given his stroke and confinement to wheelchair
Andy
said on 20/Dec/16
Wow and apparently he was listed as 5ft 10 in the casting books
Shredder
said on 15/Dec/16
Rob , I agree with Danimal , at his peak he was at least 5 ft 8.
Editor Rob: I have seen a few films from 25-30 years ago in the last few years and I can see the 5ft 8 argument.
Danimal
said on 16/Aug/16
He's also 70 years old and had probably lost a good inch since his peak. I have no doubt that he was close to his 5'9" claim. At the very least 5'8".
Kourosh
said on 1/May/16
always thought he was 6'0 to 6'1
damn
cutekittycatgirl
said on 23/Mar/15
Tim is between 5'8 and 5'9.he said in an interview once that he was marked as 5'10 in the casting book.but admits to being more like 5'8 to 5'9 straight from the man HIMSELF.
cd
said on 17/Oct/14
I still say about 5ft 7.75 peak, never quite looked 5ft 8. Nearer 5ft 7 flat today for sure.
the shredder
said on 30/May/14
Rob , his peak was at least 5 '8. in Clue he was taller than Lesley Anne Warner and she was in average heels.
Arch Stanton
said on 13/Dec/13
Looks nearer 6 ft in Rock Horror but he had on platforms.
The Exorcist
said on 22/Sep/13
Looking about five inches shorter than 6'0" Eric Idle here.
Click Here
Inseed
said on 18/Aug/13
He's on record as stating that his resume that was sent out to casting agents said he was 5' 10" but that he was nowhere near that so he has to be 5; 8 at the max to say that.
cd
said on 28/May/13
My guess is that he was close to 172 cm at his peak, probably 171 or even a flat 5'7" nowadays. Certainly looks in the 5'7 1/2 - 5'8" range when seeing him next to Rob Schneider in Home Alone 2, although this depends on the footwear of the two individuals. Overall an accurate listing here.
Ajax
said on 11/Jun/12
Its pretty easy to fool people into believing your 1.5" taller depending on your footwear IMO.
the shredder
said on 3/Jun/11
Go See the Alan Light photos ... weak 5'7
rupert c
said on 2/Jun/11
I met him after a musical production years ago (a group of us got autographs and a photo - early 90's) and I was shocked at how short he seemed. I'm 5'5" and I distinctly remember him being about eye level. I would guess that he's about my height or 5' 6" naturally and wears lifts but didn't have them in when he finished the show. Seeing actors on stage and in film or photos can be very deceptive. There are all sorts of tricks to create height illusion. He's cool in my book none the less.
Abby
said on 25/May/11
He could be 5'9. People as they age sometimes get bent and sometimes shrink. He is sixty-five years old.
the shredder
said on 21/May/11
Rob , Tim needs to be listed as 5'7 TOPS ... Theres pics with 5'10.5 guy Alan and he looks barely 5'7 next to him both with decent posture .
lisa k
said on 18/Mar/11
wow he looked 5-8 to me
but this listed 171 cm is true
however imho even 5-7 or 5-7.25 would be more DEAD-ON & precise
T.J.
said on 23/Feb/11
5'7" at the most
could even be a strong 5'6"
alot shorter than I expected him to be..
Caitlin
said on 4/Jun/09
He is about 5'9'' probably. Barry Bostwick is 6'4'' and I know Tip had to wear those huge high heels so he wouldn't seem so short.
Tim
said on 3/Dec/08
I met him
id say he was 5'9 or 5'8.5
because im 5'8" and he wasn't much taller than me, but he was
Anonymous
said on 2/Oct/08
he wrestles bill murray barefoot in the charlies anus movie...what a waste..anyway he's about 2 1/2 inches shorter than murray barefoot...loosers
Fishes
said on 25/Sep/08
I have seen him face to face while he was signing autographs after Spamalot he was not a tall man but he did not look that short he could be in fact nearly 5'9 with normal foot wear, 5'8.5 seems good also could be 5'8 flat. Seeing him in person he was definitley over 5'7.5 I have also seen him talking about his height and he said they had him down as nearly 6' and other places hes down as 5'9 he said himself Iam a bit under that, 5'8.5 most possibly.
Mr. R
said on 2/Aug/08
Close to the truth. He was so much taller than everyone in The Rocky Horror Picture Show because he wore HUGE heels as the "Transvestite from Transylvania".
mick
said on 22/Jul/08
watching rocky horror I thought he was like 6'4. he towered over everyone. no way he can be less than 6'0
the shredder
said on 4/Nov/07
this is the only time I seen him look 5'7 ! ..
Click Here
Danielle
said on 26/Sep/07
In The Rocky Horror Picture Show he was supposedly in 5-6 inch heels and was still about 3-4 inches shorter than 6'4" Barry Bostwick. So if in the movie he was around 6 ft, minus the heels he's about 5'7".
Jack
said on 11/Sep/07
His peak height im sure was closing in on 5'10, stop rounding people.
Real
said on 13/Jul/07
He looks short on Psych as Nigel St. Nigel.. couldn't be much more than 5'7..
check it out
Franco
said on 24/Mar/07
Click Here
just take a look at this. he looks 5'8 with shoes LOL
now that i think about it i now think he is 5'7.
Franco
said on 24/Mar/07
i watched last week the movie CONGO and he looked 5'10 or 5'11 then i realized the movie is shot in a way that made every actor taller (you know full screen movies, not widescreen) and indeed every actor looked tall, then i realized he cannot be 5'10 at all.
i'd say 5'8 is his height.
Tray
said on 13/Sep/06
Oh, and yes, I have met him as well ~ I'm about 5'4 and he was at least 3 or 4 inches taller.
Tray
said on 13/Sep/06
Tim has said in an interview that he was "something under 5'9".....sooo we know he's NOT 5'9"...
Mr. R
said on 11/Mar/06
Sorry Becky, I stand behind my 5-7 listing. He was shorter than my 5-8 friend standing next to me.
Becky
said on 10/Mar/06
there is no way he's that short. I think he's 5'9", 5'10" i think. He's as tall as my dad!
Trueheight
said on 10/Mar/06
OK, then why did he tower over everyone in Rocky Picture horror show? I think you have him too low. He was at least 5 inches taller than Rob Shneider in Home Alone 2
tgri
said on 14/Feb/06
ok theres something up with this guy (lifts and hair maybe?)which is why i think he is aleast the 5'9 that he clamed .if you watch the movie clue he looks about 5'10 next to 6'1 christopher lloyd and the rest of the cast . then if you watch home alone 2 he looked atleast 6 inches taller then rob schneider.(rob also had about 2 iches of hair ). well .. maybe really is under 5'9 and is good friends with sly and they wear the same foot wear lol . one last thing is that he can look about 5'10 but never no 6'0.
CelebHeights Editor
said on 15/Dec/05

From 1996 interview,
"the heels of his patterned, sharp-toed, also black, cowboy boots, he is shorter and stockier than you'd expect"
Lmeister
said on 4/Sep/05
Tim Curry sometimes looks almost 5'10''ish, but I think it is because of his built he surely isn't even close to 6'0''. 5'7.5'' is pretty damn accurate. http://www.broadwayworld.com/photoops/spamalotlinda/aFH000010.jpg this isn't the best pic, but U can clearly see how much shorter he is than for instance David Hyde Pierce...
Artie
said on 3/Sep/05
I actually did meet Tim Currey, and does look close to 6 ft. I'm 6'1½" and he couldnt have been more than an inch or so shorter than me. This 5'7 listing is a lie, a lie i tell you!
CelebHeights Editor
said on 26/Aug/05

From rocky-horror newsgroup:
"All I know is that *I'm* 5'9" and stood right next to Tim several times and I was NOT taller than he is"
"If he's 5'9 like that other person said....I must be six foot, because I'm 5'8 and I was taller than him"
Mr. Aweosme
said on 23/Aug/05
My apologies, Rob. I forgot to include the link...
link
perhaps this will clear up some of the confusion that I may have caused
Mr. Awesome
said on 23/Aug/05
I think you are on the right track with this one, Rob. I don't know why this guy has ever been perceived as tall on screen, why many people still think he is tall, or why he is still listed as rather tall in many sources since he's clearly far from it. It's really quite humorous, IMDB has him listed at 5'10.5''! I'd like to know who was trippin on acid when they wrote that one! Curry is not even close to that mark. Then on the same exact IMDB biography, there's this picture...
Eric Idle is listed at 5'11'', so that means if Curry was 5'10.5'', then he'd only be .5 inch shorter than. The truth comes out vividly, cause in the picture, Curry looks about 4-5 inches shorter than Idle. This would make Curry AT BEST 5'7'', not taking into account the prospect of Curry wearing lifts, or the great probability that Idle has lost some height at his rather old age. Considering these factors, that would probably place Curry at 5'6''. I find it hilarious that on the same IMDB biography that there is such a blatant height error that no one caught, and it is disproved within the very same biography, itself, with a very good picture. Rob, I actually think you are being charitable giving Curry 5'7.5''. The Curry sighting of 5'6'' that you have just posted seems closer. Just to put things in perspective of just how short Curry really is; in Home Alone 2, he was barely bigger than Rob Schneider, who may actually be under 5
CelebHeights Editor
said on 19/Aug/05

From gossip newsgroup:
"Regarding Rocky Horror, here's a quick version of my encounter with Tim Curry...After hanging out with his band, loitering as long as possible in the lobby for a Tim sighting, he finally appeared. Shorter in person (I'm 5'3", he seemed to be about 5'6", max.)"