Tim McInnerny's Height
5ft 11 ¼ (181 cm)
Peak height was 6ft 0 (182.9 cm)
English actor, best known for playing Lord Percy/Captain Darling in TV series Blackadder. In film he has appeared in 101 Dalmatians, Notting Hill and Eddie the Eagle. He has been officially listed as
Height 6 feet
since the 1990's at least.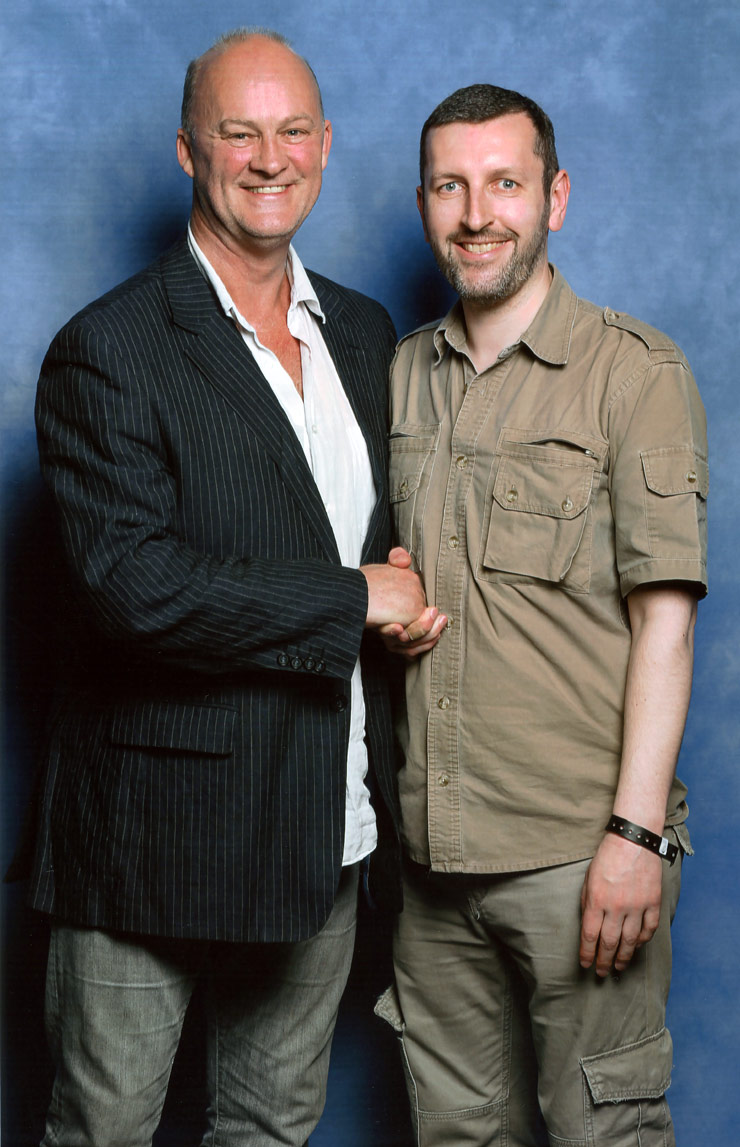 5ft 8 Rob and Tim @ LFCC 2015
You May Be Interested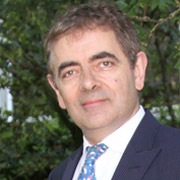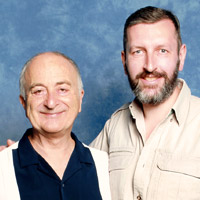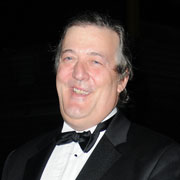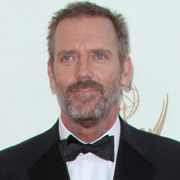 Add a Comment
45 comments
Average Guess (25 Votes)
Peak: 6ft 0.12in (183.2cm)
Current: 5ft 11.46in (181.5cm)
Rampage(-_-_-)Clover
said on 26/Aug/20
Not that much shorter than Hugh Laurie and easily an inch taller than Atkinson
Rampage(-_-_-)Clover
said on 26/Aug/20
Strong 6ft range peak I think. Looked tall in Blackadder
Miss Sandy Cowell
said on 22/Aug/20
Tim-Tims starred in a rather hilarious horror film alongside Danny Dyer, called 'Severance'.
Peak height - 6ft0.75
Today - 5ft11.5
😂👍
Miss Sandy Cowell
said on 11/Jul/20
I was just checking out the Pilot episode of what was to become 'The Black Adder', and it was called 'Prince Edmund', with Rowan Atkinson playing Prince Edmund, the Duke of York and Tim playing Percy, the Duke of Northumberland. Baldrick was played by one Philip Fox, someone whom to date, I'd never heard of. He played the son of a dung gatherer. What a highly sought-after job that must have been! 🤣
🤪💩....🤛😟 "Keep your distance, you!"
This Pilot episode was made in 1982. I can't see myself tracking it down any time in the near future; 'Coronation Street' actor, John Savident, who played butcher Fred Elliot, starred as the King of England, the slot of which was later given to the deep-voiced actor Brian Blessed.
So no Tony Robinson, no Brian Blessed - it's not surprising the series underwent a serious revamping! I might track it down to see Tim and Rowan though.... one day! 😉📺
I found 6ft1 for Tim's peak just now, so I'm going to go for 6ft0.75 for his peak - just in case. He can have 5ft11.75 for today's height.
Jordan87
said on 19/May/20
Looks a bit over 5'11" with Rob. His listing is good.
VitoCheng
said on 4/Jan/20
Current:5'11"50
Peak:6'0"25
Miss Sandy Cowell
said on 12/Mar/19
Today I felt like kicking myself because I missed Tim playing a Vicar in Series 1, Episode 2 of 'Agatha Christie's Marple'. That programme isn't exactly my cup of tea usually, but I know that it is simply strewn with stars, as is 'Poirot', and normally I have the good sense to hang around to check out who is in the line-up, but today I didn't.
When I saw Tim, I was SO upset on missing out on this great opportunity of watching him playing something that isn't comedy, that I have resolved to see it or buy it by hook or by DVD! I'm hoping that it'll be repeated over the weekend, but failing that, I will take the Music Magpie route. They sell 2nd-hand DVD's and CD's for dirt cheap money, and I resort to them when I'm after something I'm only likely to watch once.
Having had my moan, at least I can report back that I could see that Tim was EVER so much taller than Robert Powell, making me wonder "How short were the actors they used to make Franco
Zeffirelli's excellent 'Jesus of Nazareth'?" because Robert looked at least of average height in that. His disciples, one of whom was reputedly below-average sized Ian McShane - who played a dark-haired Judas Iscariot when he should have had red hair - didn't look unduly short in that, but how small would he look next to Tim if Robert Powell looked so much shorter in the Marple I 'observed' this afternoon?
I have to say that Tim looked at least 6ft today. I have to find out the year episode 2 of Marple was made, but one thing's for certain, Tim was a strong 6-footer in this, so did he ever top that mark in 'Blackadder'? Having just watched almost the entire series, it has popped into my head more than just a mere couple of times.
Today I have decided to upgrade Tim to 6ft0.5 for his peak and 6ft for nowadays. I've seen too much evidence
to think otherwise.
🐍🐍🐍🐍🐍🐍🐍🐍🐍🐍🐍🐍🐍🐍🐍🐍
Sandy Cowell
said on 14/Feb/19
I just tried to access Tim via the Tim Page, and was I in for a shock, or WHAT?
Ha ha! Tim McInnerny, who is of course, my favourite Tim, is twelfth out of twenty-three! At 6ft, Tim is just a touch above the average Tim, who is just under 5ft11.5. That makes Tim a very tall man's name.
When I watched the first offering of 'Blackadder', which I enjoyed far more than I was given to believe I would, having read that it was inferior to the others, I noticed that Tim's height could easily average out at nearer to 6ft0.75, and I'd say that 6ft would be his bedtime height. He was noticeably taller than Rowan, and that included in the second series as well. (Tim only has a bit-part in Blackadder III, alas). The first was from 1983 and the second from 1986, so there won't have been even the remotest possibility of height-loss for these young twentysomethings.
Yes, the first Blackadder IS different, but there are lots of plusses, including many guest stars and beautiful scenery - I even noticed Gretchen Franklin in the first episode - and there are the most hilarious written introductions to each story, and Shakespearean references, which are amusingly a century out!
Yet it has taken me all this time to sit and watch the first Adder on my own. Well, disappointed I was NOT!
Sandy Cowell
said on 11/Feb/19
Tim's character Percy Percy (no, it's not a misprint!) was regarded as 'the tall one' by a couple of peasants who observed him on a horse journey. They were referring to the fact that his face was smeared with manure - and that was the naughty Blackadder's idea!
When I think how young these guys were at the making of 'The Black Adder', in 1983, they'll not only have been at their peak heights, but they were fabulous actors already, and many not long out of university.
Percy, or should I say Tim, looked taller than 6ft, not by much, but it's noticeable. He still looks tall now, and was even more so than relative youngster Danny Dyer in a comedy-horror I saw recently.
I LOVE Tim's voice! 👌
Sandy Cowell
said on 23/Jan/19
Hey Rob! How about a page for the 'Blackadder' cast? That would be a fantastic idea and about the most cunning plan imaginable!

Editor Rob
It would probably be reasonable, but it wouldn't have many names on it.
Sandy Cowell
said on 23/Jan/19
You don't exactly have to look up to know that Tim McInnerny is on the TV! He has such a wonderful voice that you just KNOW it HAS to be him!
I remember comparing him to the 5ft4 Tony Robinson, or Baldrick, in 'Blackadder'! He looked huge! He was even taller than Rowan Atkinson, and I remember saying to my 6ft4 friend that 'Blackadder' had a very tall cast. He agreed with me, saying that he'd actually met Stephen Fry! What a lucky human being!
Peak 6ft0.25
Today's height 5ft11.75.
Sandy Cowell
said on 13/Dec/18
@ Josh - You lucky thing, having your photograph taken with Tim McInnerny!
One of the original cast members of 'Blackadder', isn't it high time Tim was knighted for services to the entertainment industry?
Peak height - 6ft
Now - 5ft11.5.
Sandy Cowell
said on 9/Nov/18
Tim is noticeably taller than Sean Bean in the film 'Black Death'. I can't see him having lost that much height at all, so I am going for 5ft11.5 for today's height and 6ft for his peak, though I reckon he could have peaked at 6ft and an eighth.
Zampo
said on 5/Sep/18
Rob, do you think someone like Benedict Cumberbatch is really taller than Tim? I think this listing is accurate but he looks pretty similar to a lot of your 5'11.5 listings.

Editor Rob
They might be very close, arguably anywhere in 181-2 range.

josh b
said on 1/Aug/18
Click Here
My pic with Tim, looked a little taller than I'd expect, though this was earlier in the day and I'd been carrying a heavy bag around.
Rampage(-_-_-)Clover
said on 4/Jan/18
He struggles to look over 5ft11 w/h Rob...
Sandy Cowell
said on 3/Nov/17
I am watching the gorgeous Tim in a film on the 'Horror Channel' - on for the first time tonight, called 'Severance', from the year 2006! He stars with Danny Dyer as part of an arms manufacturing sales team who are on a team-building exercise in the Hungarian wilderness. They soon come to realise that luck is not on their side when they start meeting with unpleasant ends! Yes - someone is after them!
Danny is doing the comedy bits while Tim is the leader. He still looks very fit and tall - taller than Dyer himself at times and certainly no smaller! Tonight I would love to give him 5ft11.75, because that is the height I see him as in this film. It's great to see my favourite Tim still making great films so many years after Blackadder!
Sandy Cowell
said on 5/Jun/17
@ Rob - That would be a truly fantastic plan! 👍
Sandy Cowell
said on 2/Jun/17
@ Rob - Oh, they did have difficulty keeping straight faces while making 'Blackadder'! They enjoyed it so much though that they loved going into 'work'!
Yesterday and the day before, I saw Tim in a Jimmy McGovern production about Mary Queen of Scots and her son James I of England (and VI of Scotland). Tim was a nobleman/advisor to the King, played by Robert Carlyle. It was called 'Gunpowder, Treason & Plot'. It was good to see Tim playing an historical part, but this time in a serious capacity, and without using that hilarious voice (and laugh!) that fans of 'Blackadder' are only too well acquainted with, fetching though it is!
I also spotted Michael Fassbender in it - as Guy Fawkes!
Tim looked the joint tallest of all the actors. The two-parter hailed from 2004, so I don't see Tim as having lost the remotest bit of height when it was made! He looked great with long hair and a beard; a lot more convincing than in the Blackadder regalia, though of course, wig-wearing was rife those days, so the 'Blackadder' costumes were as realistic as ever!
Tim seems to take to historic roles! I saw him play a major part in 'Black Death', as well as this, and I know he has done Shakespearean plays, and that's about as historical as you're ever going to get! Tony Robinson is another 'Blackadder' member with an avid interest in history! Personally, I love them all!
Editor Rob: I might add a blackadder tag one day, even rewatch a few episodes.
S.J.H
said on 1/Jun/17
Look between 5'10.5 to 5'11 not 5'11.25 , 179.5cm
Sandy Cowell
said on 30/May/17
@ Rob - You lucky, lucky fellow, you! (I've been dying to get that out for ages!) 😋
Editor Rob: been ages since I watched Blackadder. I'd find it hard as an actor to keep a straight face doing scenes in that series!
World Citizen
said on 30/May/17
179-180 cm
Sandy Cowell
said on 20/Dec/16
@ Tim - that should really have been for potential fans! Any hardened fans will know the episodes by heart!
Sandy Cowell
said on 19/Dec/16
Athough Hugh Laurie appears in 2 episodes of 'Blackadder II', we don't see him standing with Tim in one of them (Beer) and the other (Chains) doesn't exactly offer any opportunities for comparison either.
What you need to see is 'Blackadder Goes Forth' and you will notice many, many incidents of being able to see Tim standing with Hugh, Stephen Fry, Rowan Atkinson and Tony Robinson! Then there is Rik Mayall as an added bonus, who knocks Tim out with a headbutt!
No, you can't go far wrong with their swansong series!
Now I really do wish that I can one day eat my own words and that they end up making us another series!
(This was @ Tim, in a hope that it might be useful to you and any other 'Blackadder' fans.)
Tim
said on 18/Dec/16
Be interesting to see him compared with Hugh Laurie. Laurie came to Blackadder late. His portrayal of Prince George is very similar to McInnerny's Percy so McInnerny was not in the third series (where Laurie became a regular star). Laurie and McInnerny are both in the fourth series but I don't remember them standing together.
Aza
said on 12/Dec/16
@Rampage(-_-_-)Clover . I agree he was defo taller than Atkinson in BlackAdder 1.
Hafeez
said on 5/Dec/16
So rob this is how leonardo dicaprio would look like next to you 🤔
6ftBen
said on 4/Dec/16
Was almost identical in height to 6'1" Jeremy Brett in one episode of Sherlock Holmes TV series. It was the League of redheaded gentleman. There's a moment when Holmes stops to talk to Clay (played by Tim) and you can see they are in the same height range. It's 40:36 in this clip.
Click Here
Always looked lanky in Blackadder too amongst a tall cast. Proof a slim six footer can look taller than they really are.
CD
said on 26/Nov/16
Looks exactly 3 inches taller than Rob.
josh b
said on 26/Nov/16
Hey big rob could you do a comparison like the one with Alex and jack but with me and Tim, curious as I think he looks a solid inch taller.
Editor Rob:
I don't think he looks much taller than you Josh, here's
A comparison
Rory
said on 25/Nov/16
He can actually look 182-3 in that picture, but it must be just a favourable angle or posture advantage.
Andrea
said on 25/Nov/16
"Mind-blowingly good"? Come on, don't exaggerate now! xD
All i know about English, i've learnt it at school and "improved" through the years with tv series and forums/sites like this! I've always liked foreign languages and I would like to learn more, actually! I speak a little bit of French but certainly not as much as English! To be fair, I think that a lot of young people today do speak and understand English... After all it is probably the most important language all over the world, so you MUST know it (even if I have a couple of friends who barely know how to say even "Hello" :P)
That being said, I close the off-topic discussion by thanking you again for your kind words :)
Rampage(-_-_-)Clover
said on 24/Nov/16
Not under 6ft during the Blackadder days...if Atkinson was 181-182cm, this guy could actually look 183-184cm range.
Sandy Cowell
said on 24/Nov/16
@ Andrea - Your English is mind-blowingly good! You remind me a lot of my Mum, who also spoke English as a second language. She said that languages are taught much more thoroughly in countries other than England! You have a better grasp of English than 99% of people in our country today! I was shocked to find out that kids are not even jeopardized for bad grammar in their exams these days! You should hear how people talk on English 'reality TV!' Argh!!
Andrea
said on 24/Nov/16
What if he's never been the full 6'? I'm not saying he wasn't (cuz as far as i know he could have been even 6'9) but think about all those actors/celebrities that you met and looked shorter than you thought... Then you think "this guy is 60, so he must have shrunk because he looked at least an inch taller in that movie..." What I'm saying is that some people might get the benefit of doubt of shrinkage and be listed taller than they are just because, for some reason, they appeared taller on some occasion! If Terry O' Quinn didn't come out with his 6' claim, he would have been listed near a couple inches taller, forever...
In conclusion, a few people might lose near an inch by 60 for sure but maybe not as many celebrities as you think (celebrities that probably were never as tall as you think)???
Andrea
said on 23/Nov/16
Fe, he doesn't look over 5'11, let alone 182!!!
Rob, i know that some guys can lose around an inch near 60 but you'd expect it more from men with an hard job (like my dad) than from "normal actors", right?... I don't know him but he doesn't have the face of an action movie actor... :)
There are so many actors on here who are supposed to have already lost an inch (or more at times) by 60! I guess that the job of an actor must be a really tough job...
Editor Rob: Andrea, this guy in Britain is well known for being in a show in the 80's - Blackadder - with people like Rowan Atkinson and Hugh laurie. I had watched it and he seemed a decent six footer on it, so in person I was maybe thinking he would be at worst 5ft 11.5-11.75...but in all honesty, he is directly between say Big Alex and Big Josh, right in the middle , so around 5ft 11 range.
Fe
said on 23/Nov/16
@Editor Rob,
btw what do u think his head size is?
Doesn't look too small, but looks Average. Maybe 9.25-9.5 range Perhaps?
Editor Rob: Fe, he's got a more top-heavy eye-skull, but around 9.5 inch head.
Fe
said on 23/Nov/16
@Edtior Rob,
Y does he look more 5'11.5"-11.75" or 182 range in that pic?
He doesn't seem as low as 181.
Editor Rob: Fe, he's a lot more 5ft 11 in person than 6ft.
Rampage(-_-_-)Clover
said on 23/Nov/16
Looked a strong 6ft with Hugh Grant in Notting Hill and not much shorter than Hugh Bonneville. He's lost a fair amount for 60
Sandy Cowell
said on 22/Nov/16
What a superb picture of the two of you, Rob! He looks every bit as personable as I imagined him to be - and more!
James B
said on 22/Nov/16
Surprised he was as tall as 6ft
Andrea
said on 22/Nov/16
Another guy I've never heard of... He looks 5'11 AT MOST with you (which is a "classic" for people listed at 5'11.25 on here :P)!
And anoher guy who is younger than my father and he's (or at least he's supposed to have) already lost a couple of cms!!! I haven't measured my dad but I'm pretty sure he hasn't lost anything noticeable from his peak!!! Is it so rare, Rob? And his job certainly has involved noticeable efforts in his back, for over 30 years!!! My grandfather is 80 and i think he might have lost a couple of cms, not much more than that! And he worked for many years too (and I'm not talking about your typical "office job")... Are they so uncommon?
Editor Rob: by age 60 some guys do lose near an inch.

He's around 5ft 11ish, but 20 years ago did look more like a 6ft guy I think.
Leonardo 1.73m
said on 22/Nov/16
His face like Andréi Chikatilo
Sandy Cowell
said on 18/Nov/16
Sorry everyone! That was meant to be 'Law and Order UK', instead of 'CSI UK', which I don't think even exists!
Sandy Cowell
said on 15/Nov/16
Ever since 'Blackadder' was voted last Christmastide to be the best sitcom of all time, we have regularly been treated to showings of it on the 'Yesterday' comedy 'zone'. (nice word!)
That means it has been easier for the kids of parents without cable TV to catch up on this great and historical comedy.
Tim McInnerny won't be a new face to the youngsters though. He was recently in 'National Treasure' with fellow Blackadder star Robbie Coltrane, where I noticed that he towered over Julie Walters, who was once 5ft3 and has probably lost a bit, and certainly Tim was above the height of the average presence on the show.
When I seriously got into 'Blackadder', in 2005, I noticed that apart from Baldrick, all the others were tall. I used to watch it with a 6ft4 friend and when I said that the cast tended to be "very tall", he could not disagree. Usually he might have said "everyone's tall compared to you!" but no, this was a statement of fact.
I wasn't the least bit surprised to see here in black and white, that Tim was then 6ft. He still looks tall now (wasn't he also in 'the Vice'?) and he's also cut a fine figure as a film star!
I am very fond of him! I love the silly voices he puts on in "Blackadder' which, like the other stars in it, are rather different to how they sound in other productions.
I look forward to catching up with the work of his that I have missed out on. My boyfriend tells me he was in the British CSI! I haven't seen it the episode yet, more's the pity! I'd better get Googling...