Torrie Wilson's Height
5ft 8 ½ (174 cm)
American model and former Professional WWE wrestler. In an MSN chat in 2002 she said
"I'm actually 5'9"
. On twitter she mentioned her
shoe size
:
"Im 5'9" &my foot is a 9"
, although on WWE they billed her
"5'7"
.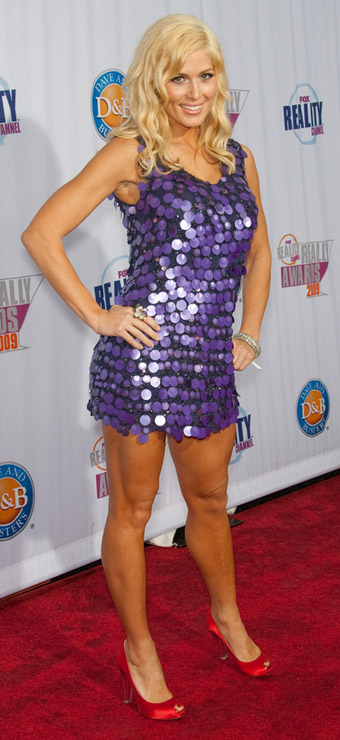 Photo by PR Photos
You May Be Interested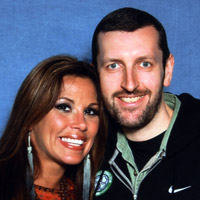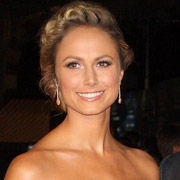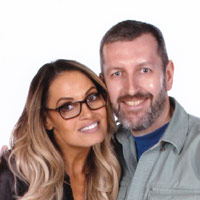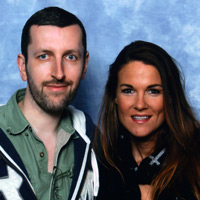 Add a Comment
28 comments
Average Guess (35 Votes)
5ft 8.36in (173.6cm)
Omar174cm
said on 13/Mar/21
I would say 5ft9 nothing less than that sorry for antitall women
Chaos Control 6'2.5
said on 12/Mar/21
Very weak 5'8
Big King
said on 24/Nov/20
5'7" is definitely an absolutely wrong information. I don't know how they ever came to the idea to mark her height as 5'7". Wilson is definitely a strong 5'9" woman!
6'3 Julian
said on 11/Sep/20
Today I was 6'3 212 pounds. I can see a 6'4 220 billing for myself at best
Rampage(-_-_-)Clover
said on 22/Aug/20
Julian, in WWE a guy like you would probably get billed 6ft4-5 and 250lbs
6'3 Julian
said on 21/Aug/20
Depends on your height, doesn't it. I wake up at 6'3 but I'm down to 6'2.5 if I measure in the evening and depending on the day I'm 214-217 pounds. I'd probably get a 6'3 220 listing if I took up wrestling
Nik Ashton
said on 24/Jun/20
It's so amazing that WWE billed her as being 5'7", I wonder what they would bill Rob and I as! 🥄🐦 🦅
The hamburger
said on 26/Feb/20
Why she is listed at 5'7 on google ???

Editor Rob
On wwe she is being given that height.
Wardemon
said on 5/Nov/19
She's really tall and most likely beautiful
Nik Ashton
said on 16/Oct/19
I would love to see a photograph of her with Rob!
Preston Condra
said on 6/Jun/19
Can you add Sable and Jackie Gayda Rob?
Sable can't be more than 5 foot 4. Stacy towered over her in the Backlash 2004 segment. Candice is listed at 5 foot 4. I say about the same height for Sable.
Click Here
Jackie Gayda and Gail Kim backstage. Gail's 5 foot 3. Jackie Gayda's maybe... 5 foot 5 3/4?
Click Here
Gayda and Sable are clearly shorter than Keibler and Wilson, when they had that Wrestlemania 20 match and they wrestle barefoot.
Click Here
As for Torrie? I'll put her at 5 foot 8 1/4. Tall girl.
Divalovro
said on 27/Feb/19
5ft9 solid around 2 inches shorter than Stacy taller than Victoria, no less than 175.3cm
Jayofficial
said on 25/Jun/18
Rob can you add sable here? I think she's at least 5'6
the rock
said on 16/Jan/18
Click Here
please add the original tori she was listed t 5'8

Editor Rob
Ok Rock, a few people over the years did ask for her, and 5ft 8 is more realistic than 9.
Anonymous
said on 27/Dec/17
Ric flair and torrie Wilson made tag in raw 2007 and ric was 2/3 inches taller than torrie. Torrie isn't 174 cm for me
Anonymous
said on 16/Dec/17
Torrie always looked almost as tall as Stacy just probably 1 or 2 inches shorter. Torrie was always taller than victoria, sable, and other divas.
Boba Fett
said on 5/Dec/17
Torrie's a strong 5'9", I think, she always looked a lot taller than the other women on Smackdown back in the day. She looks really good for her age too.
hardguy
said on 5/Sep/17
176.4 barefoot
Kellen
said on 4/Aug/17
Torrie is 5-9 to 5-10, she was way bigger than matt hyson when they wrestled a match and he was billed as 5-8 150.
even
said on 17/Jul/17
5'8.5" ( she could pass for it ) . i think she weighs 145 to 150 pounds
Max
said on 27/Jun/17
even 172 is ossible for her no more that 173cm
123
said on 3/Apr/17
google list her 173 its definitely then not more
Aza
said on 6/Jul/15
Still looks hot!
Peyman
said on 2/Jul/15
I think she is a little smaller than this,
She appears no more than 3.5 inches taller than lita whom her self is struggling to look a full 5ft 5in woman with you.
I think
Torrie is 174 at best, 173 is possible aswell
& 178 for stacy keibler is my guess.
Both girls are still very hot, specially torrie
john
said on 28/May/14
i think she more 173cm rob
ladyj
said on 8/Apr/14
There are some pics of Stacy and torrie together barefoot and they kind of do look like they could be the same height. Torrie is definitely 5'9
Alex 6ft 0
said on 4/Apr/14
Stacy I think is a legit 5'11 girl. Torrie may be closer to 5'8
Lorne
said on 20/Jan/14
No way!!! Look at her with Stacy! And, I think she was billed at 5'8...