Traci Dinwiddie's Height
5ft 6 (167.6 cm)
American Actress best known for her occasional role as Pamela Barnes on tv series Supernatural. In film, she can be seen in Mr Brooks and Elena Undone. She lists herself as 5ft 6 and 128 pounds. This photo is from a Rogue Events convention. She had about 2 inch more footwear than us this day.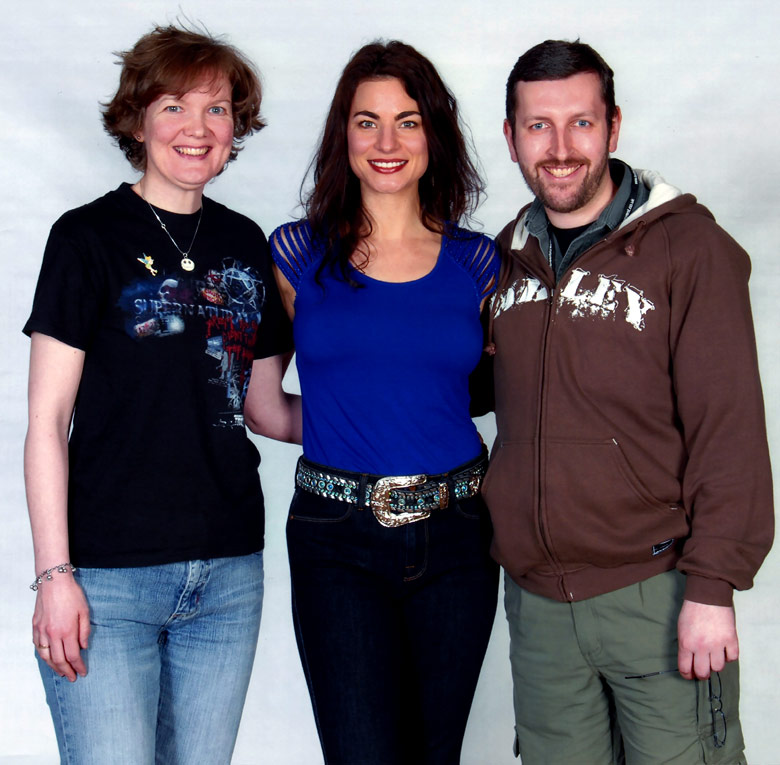 5ft 8 Jenny, Tracie, 5ft 8 Rob
You May Be Interested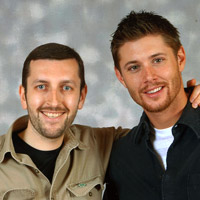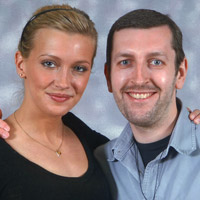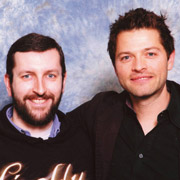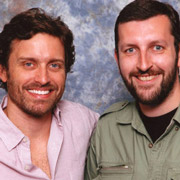 Add a Comment
33 comments
Average Guess (10 Votes)
5ft 6.35in (168.5cm)
Yang (5 footer 8, 173, Aries)
said on 28/May/20
Nice listing... At least she was wearing few inch Hill shoes to make it seem like all three with similar height range in a pic....
Nik Ashton
said on 16/Apr/20
Jenny's shoulder level looks higher than Traci's!
Miss Sandy Cowell
said on 12/Feb/20
I think Traci could pass for 5ft6, as stated by Rob, who has actually met the lady! 😁💐
Nik
said on 28/May/18
Please do not publish last comment.
Nik
said on 26/May/18
This is a lovely picture! I will offer Traci 5'5.5"!
John
said on 3/Mar/16
Traci has better posture than Rob, and still is a tad shorter than him. I would give her 5'5.25" max.
J.Lee
said on 11/Jan/16
Rob why does Jenny look taller than Traci in this pic, but not you?
Editor Rob: dropping more height in my back.
J.Lee
said on 7/Dec/12
Rob this is very interesting. Jenny's eyes are much higher than tracies. Yet with her 2 inch advantage, they are the same height?
J.lee
said on 7/Feb/12
Rob im guessing you could be 1/4 inch taller than tracie in this photo. Now most people would think she's taller because of proportions, but you could be taller than her even in her heels
wooga
said on 19/Jan/12
Flea 5.5-5.6
Kiedis-5-7
Frusciante- 5-8
joe II
said on 31/Oct/08
5'6 seems about right
Anonymous
said on 3/Jun/08
I think those weight guesses are on the high side for Anthony and Flea. I'd guess more like 170 and 150 respectively. John probably weighs about 150 as well. He's very slight.
john
said on 1/Mar/08
lol Labdu Sehergcha. The Red Hot Chili Peppers are a tough bunch to figure out. I always thought that Flea, John, and Anthony were all pretty average in height (somewhere from 5'8" to 5'11"). I do believe that Chad is the tall 6'3" that Anthony claims, although he could be 29,000'. John sometimes does look even with Flea, even though John sometimes looks the tiniest bit taller than Anthony! I do think that John slouches sometimes, though. One thing is for sure. Chad dwarfs Flea on stage. I wonder what they all weigh; here's my guesses!
Anthony - 187lbs
Chad - 235 lbs
John - 145 lbs
Flea - 163 lbs
nate
said on 22/Feb/08
john is 5-8 not 5-10!
Labdu Sehergcha
said on 20/Feb/08
i read somewhere that fli was 5'7", sounds about right to me...john is visibly taller than him but not by a whole hell of a lot, i'm going to say John is 5'9.5", Anthony is 5'9" or 5'8". And Chad is approximately 29,000 feet tall.
Ralph
said on 8/Feb/08
john is actually a bit taller than flea... flea's basically 5'7. johns 5'10 or 5'11.
Anonymous
said on 2/Dec/07
Markus, Eddie Vedder is on the far left of the picture. John Frusciante is wearing the suit in the middle, and to his immediate left is Vincent Gallo.
glenn
said on 23/Jul/07
i know the band and have something by them.im working on it.i know would have met them.
Bombay Rocker
said on 22/Jul/07
Hey i searched up but couldn't find out chris bell height( from the band Big star)....I think they are the most underrated understated bands in the history of rock but in my opinion arguably one of the best....Rob, Glenn any updates on that.
Markus
said on 2/May/07
Is Eddie Vedder wearing the suit in that pic, and Frusciante wears has the beard and the glasses ? It's hard to recognize both of them...
And is that Rob Zombie next to Cage ?
john
said on 29/Apr/07
According to this album promo picture, Flea is 5'10". Go figure!
Click Here
Martin
said on 10/Apr/07
Yes John looks short in the shot, Vedder is 5'7, so JF looks about the same.
glenn
said on 9/Apr/07
yeah he does look 5-8 even 5-7 there.cage i met recently and he looked 5-11 to me.
Anonymous
said on 9/Apr/07
Click Here
john looks slight next to 6'0 nick cage
glenn
said on 5/Mar/07
frusciante is taller than i originally thought.at least 5-9.maybe even 5-10.i havnt seen him since 1990.
Simon
said on 4/Mar/07
Well, if Frusciante clearly isn't much taller than Flea, then 5'11 is really off. The guitarist in my former band was that height and he was very clearly MUCH taller than me, so it is an obvious NO.
Markus
said on 4/Mar/07
The Fender Jazz bass is huge. I'm 6'4" and the bass still looks big, even on me.
The drummer seems to be pretty tall, around 6'3". I don't believe Frusciante reavhes 5'11", or he must slouch all the time.
Simon
said on 2/Mar/07
Being a bass player myself and also pretty short (166 cm), I would judge by the videos and photos that he is around my height, certainly no taller. Sometimes, he looks really short, especially with the Fender Jazz bass, so he can really be anywhere between 5'4 and 5'6 (in your terms).
Anonymous
said on 6/Feb/07
You can sort of gauge their heights from their height chart from a 2006 promotion, just subtract some due to shoes. Then again the camera should be level for accuaracy not an an angle which can make them appear taller. Tricks
john link
said on 5/Jun/06
It's weird because Flea sometimes looks shorter than Anthony, but sometimes looks just as tall. I don't know.
UNK
said on 26/Apr/06
Frusciante is by no means 5'11"... go take a look. He's in the the 5'7"/5'8" range.
Click Here
Click Here
Nash
said on 25/Apr/06
Wth? Frusciante is 5'11" and thats a fact..flea is 5'6"/5'7"
Marc
said on 23/Jan/06
He is infact quite short. I know John Frusciante is about 5'7" so just compare the picture of the two. http://www.elpais.es/elpaismedia/diario/media/200406/26/espectaculos/20040626elpepiesp_1_I_SCO.jpg In this picture, Frusciante is pictured in to the left of Flea.