Väinö Myllyrinne's Height
8ft 3 (251.5 cm)
Finnish giant. When he was inducted into the army he was 7 feet 3 inches, and grew to 8ft 1.25 inches. In the 1970's Guinness Records noted he
"may have stood 8 feet 3 inches at one time"
. The highest he was ever billed in the press was 9 feet 1 inches.
You May Be Interested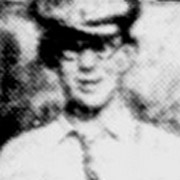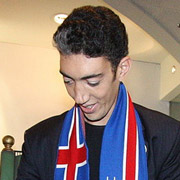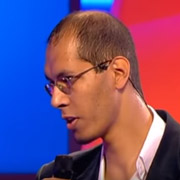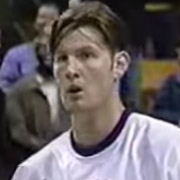 Add a Comment
22 comments
Average Guess (16 Votes)
8ft 3.03in (251.5cm)
Tall In The Saddle
said on 25/Apr/19
Link to FB page -
Click Here
Nippu
said on 23/Feb/19
Thank you Rob =)
Nippu
said on 10/Feb/19
Why not picture here? There are lot of pictures about Vaino.

Editor Rob
There is one from wikimedia now.
Tunman
said on 21/May/18
@Robbe
Yeah around 70cm difference I thought,but it's hard to tell when there is such difference.
Nippu
said on 19/May/18
I allready solved this. I met a doctor who measured Vaino after he was dead. He was 251,6cm tall lying down but his knees was just a bit bended. So he said his "corrected" height would have been about 255-257cm tall. Some spinal damage but not much. But measured he was 251,6cm. He also was still growing at the time. Not much but little. He could have reach 260 cm if he would last 8 more years.
mrtguy
said on 10/May/18
Rob, just being that tall without crutches is very scary and I'm sure his head 4 times the size of an average man
Robbe
said on 21/Apr/18
I think that guy with Väinö is around 180cm. Here Brahim (246cm) with some 190cm guy.
Click Here
Bobby
said on 16/Apr/18
So, how tall is the other guy? He's probably tall by normal standards but looks dwarfed in comparison.
mrtguy
said on 14/Apr/18
Rob, you think he edge Sultan out, I mean he had no crutches and plus his head and hands were bigger??
Conan
said on 3/Apr/18
He was a giant man, with 8 ft 3 in (251 cm), he was tall as Sultan Kosen. I'm 5 ft 9 7/8 in (177 cm). If I can meet him, I would like a dwarf guy, Lol
Tall Sam
said on 2/Apr/18
Could've been around the same weight as the 8 inch taller Robert Wadlow, which would put him around 220-230 kg I think but he had some boxy (obviously custom made) suits that could be throwing me a bit.
Nippu
said on 30/Mar/18
Vaino´s dying weight was 175kg. I think he was aroun 200kg in his prime. And his best heihgt we never know. Lying down more than 250cm. That is almost a best what i can do. But i have my ways. Just wait and see =)
Nippu
said on 30/Mar/18
Vaino´s dying weight was 175kg. I think he was aroun 200kg in his prime. And his best heihgt we never know. Lying down more than 250cm. That is almost a best what i can do. But i have my ways. Just wait and see =)
Paul Wood
said on 30/Mar/18
The official definition of a midget is an adult less than 4ft 10in. I read somewhere years ago that the official definition of a giant is an adult over 6ft 6in, but don't know whether that is still the case.
Anshelm
said on 30/Mar/18
Finnish editions of Guinness World Records listed him at 247 cm until the late 1980s, the same as his official website by his nephew. However, later editions (starting with 1989, I think) changed this to 251.4 cm (obvious truncated conversion of 8'3"), no doubt to match the original UK edition. I find it more than likely that the figure of 8'3" is the result of converting with the 2.5 cm "metric inch" (99 × 2.5 cm = 247.5 cm). Later Finnish editions of GWR (c1989–1992) also had a footnote mentioning that he was measured a more precise 246.8 cm at death.
Curiously, GWR 2015 lists Myllyrinne marginally taller (251.4 cm) than Sultan Kösen (251.0 cm).
Daniel Cajanus was much shorter than claimed. At least the 1981 and '82 Finnish editions of GWR mention that according to Car Langer's measurement of his right femur in 1872 that could have been 222 cm at most. The Tallest Man website mentions that his height with shoes was marked at 7'4¼" on a pillar when he visited England in 1741 and 1742, and that's the height they use.
Click Here
Strangely many Finnish sources still use the higher claims, even though they've been never recognized by the Finnish edition of GWR
Tall Sam
said on 29/Mar/18
Wonder what he weighed, he looked to be somewhat less slender than many of these giant gentleman.
Robbe
said on 29/Mar/18
Väinö's mom was from Paltamo, where lived also a giant, Daniel Cajanus(1703-1749) who reported to be 247cm. He may have been even taller than Väinö. Highest billed height was 283cm for him. So it's arguable which one was taller. Anyway, quite a coincidence!
Saw an old film where Väinö was working in his daily job, hammering something with his coworkers. Väinä had a huge, special made sledge hammer. Others used normal sledge hammers, which looked like toys compared to Väinö's one :D
Tall In The Saddle
said on 28/Mar/18
Nippu - careful what you so long wished for - it's now your sole responsibility to populate Vaino's page with as much information and photos as you have at hand. Lol. I'm joking.
You mentioned Vaino's uniform, here it is in the Artillery Museum of Finland -
Click Here
Also here is Vaino showing off his height and strength relative to his fellow average sized soldiers in the military -
Click Here
I have some measure of Swedish genes from well up in the ancestral line but unfortunately I don't speak/read Finnish. However, in the accompanying text I can make out 1929 and 226 cm = 88.976" = about a few hairs under 7'5" at age 20. Not bad. Later in the article I see 247 cm which pretty much = 8'1.25" the measured height Rob has listed at the top of the page - that measurement was made in the year prior to Vaino's passing I believe when he was about 53 yo. I also see further down again 251.4 cm which is 8'2.98" pretty much the 8'3" that Vaino was guessed to have stood at one time. Though not officially measured at 8'3" I think it's a reasonable reverse extrapolation from his final measurement at a later and likely height deteriorated age.
Nippu
said on 28/Mar/18
Yep! Time is my enemy. I have run my own firm/firms. So i try to get some holiday to do that.
Nippu
said on 27/Mar/18
Rob. I have tons of information about Myllyrinne. More than any websites. Perhaps i can find that info for you? I have not even read all off it.

Editor Rob
It's certainly worth documenting if you have time.
Some Guy
said on 27/Mar/18
I saw his uniform in the military museum in Hämeenlinna and it was unbelievably huge! When I was in the army, the tallest guy in the company was about 6'8 and even he would have looked tiny next to Väinö.
Nippu
said on 27/Mar/18
Finally. Thank´s Rob. I have waiting this maybe 10 years or maybe more???

Editor Rob
Well, never say never...I think Vaino was one of the few in the 8ft range who seemed to not suffer as badly physically (in movemement/posture terms) as other giants.

It would be interesting to see how long his head was, in photos I would have guessed well over a foot long.