Vic Reeves Height
5ft 11 (180.3 cm)
UK Comedic Actor. His model wife Nancy Sorell has said she is '5ft 9'. An article mentioned Bob Mortimer (his comic partner):
"Four inches shorter than Vic at 5ft 8in"
.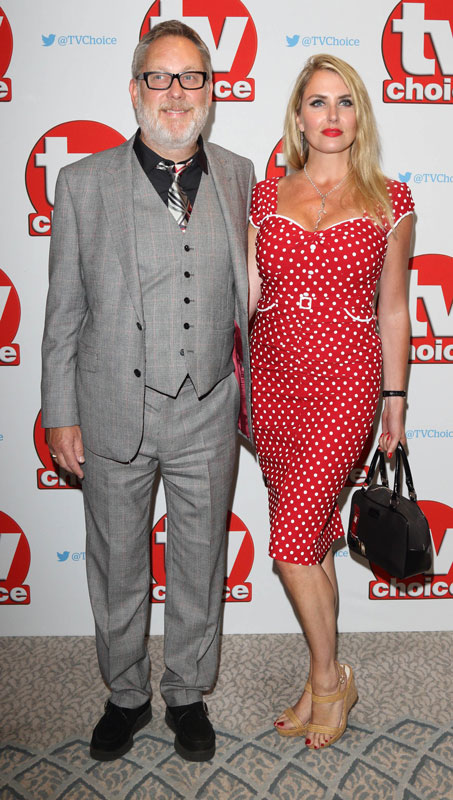 Photos by PR Photos
You May Be Interested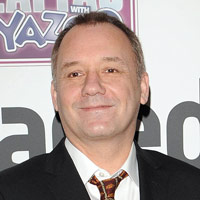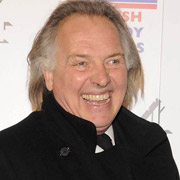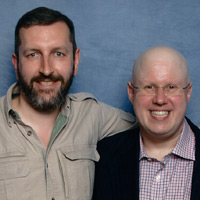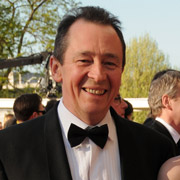 Add a Comment
16 comments
Average Guess (7 Votes)
5ft 10.82in (179.9cm)
Littlelee5ft6
said on 17/Feb/20
Nancy looks 5ft 6-7 to me considering the size of her heels and the fact she still looks several inches shorter than him
SH
said on 31/Dec/18
Closer to 6 foot than 5'11".
Monkey knees
said on 18/Oct/18
Jim/Vic eat in my families restaurant regularly in Kent. Always wears big heels/creepers nowadays, but is still 5ft 11in or thereabouts.
Monkey knees
said on 6/Mar/18
5'11 25 years ago. Hasn't lost much at all. 5'10.5 in person now. He goes to many pubs/restaurants in Kent near me.
Vibram
said on 20/Oct/16
Vic looked about 1 1/2 inches shorter than 6ft0.5 Paddy McGuiness in Stars In Their Cars filmed in 2016. 5ft10.75 > 5'11 (179>180cm) seems spot on for Vic. Given he is 57 years old I could buy 181cm peak. There's no way he's 5'9 range or a weak 5'10. Look at the episode on youtube (if its up).
jesus who
said on 18/Oct/13
saw him today at the train station, his wife looked about 1 inch taller than me (im 5ft8) and she had 2" boots on, he was slightly taller than her so he was maybe 5ft10-5ft11
Arch Stanton
said on 5/Jan/13
Looks close to 6 ft I think 5'11-6 seems fine. Lucky b*****d being married to Nancy.
MaskDeMasque
said on 3/Nov/12
Has about 3 inches on 5'8 Mortimer.
Chris Robinson
said on 22/Sep/12
I recently spent a few hours drinking with the Wonder Stuff front man Miles Hunt. He was the same height in the TV appearances for "Dizzy" that they did together. I'm 5'8 and Miles was barely an inch taller than me. Vic must be reduced.
JP
said on 19/Sep/11
Eh! I literally always thought Vic Reeves
Was about 6'2". This can't be right!
Bon_
said on 30/Mar/11
i get 5'9.5 for him. 5'11 in shoes probably.
sh
said on 23/Feb/09
definitely 5'11" when i met him, as i am 6' and with similar shoes, he was no more than an inch shorter.
spiderknut
said on 11/Mar/07
a mate of mine saw him in Foyles bookstore,said he was a short guy,which surprised me, i always figured him about 5 ten/eleven,but as i recall my friend said shorter than that....
St Andrews
said on 12/Dec/06
In this picture, the difference between 6'2'' and Vic is about 5''. That makes Vic 5'9'' and he also looks about 3.5'' taller than Radcliffe who is said to be just under 5'6''.
Therefore, his wife's estimate of his height is spot on. His height should be changed to 5'9''.
Mikex
said on 1/Feb/06
Reeves was given 6'2'' once in a mag article, probably a very short interviewer wrote the story. Every time I've seen him on TV since I've always thought no way. He might scrape 6ft though.
andyf
said on 30/Nov/05
I saw Vic walking in Canterbury circa 2002. He was in the middle of the high street, which is slightly higher than the side, where I was. I still felt that he was a little taller than me. I am 5'11''. However, I get paranoid about height and sometimes think I am shorter than I am. So Vic could be 5'11''. And he may have been wearing Cuban block heels.