Willem Dafoe's Height
5ft 7 (170.2 cm)
American actor best known for roles in films such as Spider-Man, Platoon, To Live and Die in LA, The Boondock Saints and Mississippi Burning. In 1989 an article mentioned
"At 145 pounds - 10 pounds lighter than normal - the 5-foot-9 actor is looking lean and mean"
.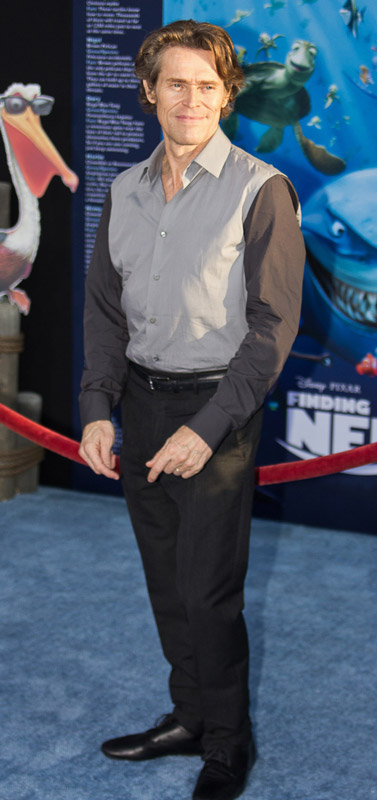 Photos by PR Photos
You May Be Interested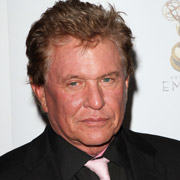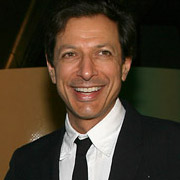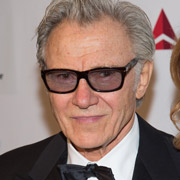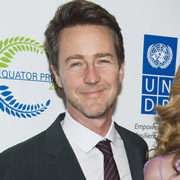 Add a Comment
190 comments
Average Guess (55 Votes)
5ft 7.13in (170.5cm)
Kale - 186.5
said on 20/Oct/20
I walked past Dafoe in London around 2016, he was much shorter than I imagined he would be, most definitely a 5'7 guy.
Chris Junior Hernandez 1990
said on 5/Aug/20
He look like a weak 5'7 now especially next to 5'9 1/2 Matt Damon.
Miss Sandy Cowell
said on 22/Jul/20
🎂🎁🎊🎈 Happy Birthday Willem 🎈🎊🎁🎂
A Very Happy Birthday to Willem Dafoe, who today celebrates the 65th anniversary of the day he popped into the world!
5ft7.25, but possibly a little less nowadays. 😁👍
🎂🎁🎊🎈🎂🎁🎊🎈🎂🎁🎊🎈🎂🎁🎊🎈
Jkiller
said on 31/Jan/20
Strong 5'7. Probably 171-171.5cm.
Keith 5'10
said on 13/Jan/20
He looks around 171cm in Platoon
Nik Ashton
said on 28/Nov/19
Cool guy, cool height!
Miss Sandy Cowell
said on 28/Nov/19
😝 Correction Time! 😝
Oh blast! There should have been another inverted comma on the other side of Mr Bean's Holiday, like so: 'Mr Bean's Holiday'.
Miss Sandy Cowell
said on 27/Nov/19
I noticed Willem making a brief appearance in the David Bowie film 'The Hunger' yesterday!
He looked SO BOYISH, and was cast as a 'young man', which indeed he was. (1983).
The guy went on to make some (more!) magnificent films, even showing up in 'Mr Bean's Holiday, showing he has a crackin' sense of humour. 😂😂😂
Contrast that with his Lars Von Trier movies - mind boggling! 🤯
5ft7.25.
Brian Potts
said on 2/Nov/19
When I was standing next him I figure hes about 5 ft 7 to 5 ft 8. Nice guy.
wabs
said on 28/Oct/19
Hey rob how tall do you think Robert Eggers is when hes beside Willem in his new movie the Light House

Editor Rob
Somewhere in 5ft 8 range maybe
Lamont Cranston
said on 26/Oct/19
I like WD, but just walked by him twice at 'The Broad' museum
5'5
Chris Junior Hernandez 1990
said on 26/Sep/19
Rob, would you rule out 5'7.25" peak and 5'6.75" now for Willem?

Editor Rob
171 might be the most I would argue for him now (as a peak)
Gigi2
said on 11/Aug/19
@Imamsocoollikereallycoool : Yep, 5'5" seems about right. I worked as an extra on "What happened to Monday", and there is this scene where he takes his little girl to school, and he walks with her through a big crowd of people. I was one of those people in the crowd, and I walked next to him several times, he didn't seem to wear any lifts but there was no need, because he was next to a little girl, and the extras also weren't very tall, the movie was shot in Romania, and Romanians are some of the shortest people in Europe...
Miss Sandy Cowell
said on 22/Jul/19
🎈🎂🕯️ Happy Birthday Willem! 🕯️🎂🎈
SUCH a good, adaptable actor, I find he turns up in all sorts from the funny to the shocking.
Wishing him a great 64th! 🍻
5ft7.25.
🎁💝🎉🍰🎁💝🎉🍰🎁💝🎉🍰🎁💝🎉🍰
Joel Masterman
said on 17/Mar/19
Is 145 pounds a healthy weight for a 5"7 man Rob?

Editor Rob
Yes, it seems a healthy range to me.
BT
said on 15/Jan/19
@Editor Rob: Here's a recent pic with Oscar Isaac:
Click Here
. That's quite a bit more than a half inch difference. I think Oscar is nearer 172 than 171 cm anyway, and perhaps Willem has lost a bit of height?

Editor Rob
He's at an age in which he could be half inch or so shorter than 5ft 7.
Imamsocoollikereallycoool
said on 9/Dec/18
Click Here
:
Wow! In this particular photo he looks maybe 5'5" at best. Kirsten dunst who u listed as 5'5" is taller than him. Wilhem, who is slouching abit so he loses about an inch but I think I he stood up straight hel'll probably measure only about a small 5'5" at best!
Imamsocoollikereallycoool
said on 9/Dec/18
@Gigi: I suppose 5'5" is a good listing for him then? I personally think he looks more 5'6". Looks can be deceiving. Even in real life
Imamsocoollikereallycoool
said on 9/Dec/18
Well in Spider-Man he seemed taller than Tobey Maguire but off screen at events he looks about an inch shorter than him like I said
Thepowerhouseofthecellboiiii
said on 25/Nov/18
Didn't now he was this low. Always thought he was kinda tall. Not a giant but at least above average. But standing next to Tobey Maguire this seems about right
Dirk95
said on 6/Nov/18
I always thought he was taller, he certainly has a big presence on screen. He's also pretty svelte, always in good shape.
Sacred
said on 27/Aug/18
He is smaller with Tobey Maguire, 170 cm
CDS
said on 17/Aug/18
Its probably mentioned somewhere, but if not , he was actually listed as 5'11" at one point. One of the most off listings ever I'd say. This 5'7" listing is probably right.
EthanCouch
said on 27/Apr/18
I heard he was a hair under 5'7. What do you think Rob?

Editor Rob
Always a chance he could have measured that mark.
Hogs-smell-good
said on 26/Jan/18
Just saw him next to Ryan Seacrest listed as 5'9" and Defoe was a good 4" shorter. The guy is a shrimp. They have was of making these guys look much taller in movies.
Sam
said on 27/Dec/17
Steve Buscemi can seem to have him by an inch, albeit this isn't a great shot.
Click Here
Slim 186
said on 9/Dec/17
Strong 5'7", sheen has him by a few inches in "platoon" and James Franco was clearly taller than him in "Spider-Man".
It's also safe to add to dceu page, he's in "Aquaman".
an anonymous peach
said on 28/Oct/17
Willem Dafoe never struck me as being 5ft 7, to me, he gives the impression of a typical 5ft 10 guy until you see him stand next to someone else. Looks about 2 inches shorter than Charlie Sheen in Platoon.
MJKoP
said on 18/Oct/17
The old pic with G destroys anything over 5'7". Even G thought 5'7".
Anonymous
said on 30/Sep/17
Does this guy claim 5'10"?? That's what google has him at. If he really is 5'7" then thats an extraordinary claim on his part. It's like Rob claiming 5'11"!
Editor Rob: having a look, typically he seemed to be called 5ft 9, also seen his weight being called 150 range.
MJKoP
said on 28/Jun/17
John Davis said on 12/Jun/17
@Rent since when is taller mean more talented
Reread his post. That is NOT what he was saying.
John Davis
said on 12/Jun/17
@Rent since when is taller mean more talented
Darius
said on 21/May/17
Rob, i thought he was really taller than this. Could he been more of a 5'8" guy in his youth? Maybe 5'7.5"
Editor Rob: I haven't seen enough to say he was a 5ft 8 guy in his 30's.
Sam
said on 29/Mar/17
Good job finding a picture that somewhat captures his frightening stare. Rob, could you add American Psycho, Finding Nemo and The Grand Budapest Hotel to his credits?
Mike
said on 20/Feb/17
Lol always thought this guy was the 5ft 9-5ft 10 he was listed at...
Giorgi
said on 3/Jan/17
Google lists him 5'10" what a shocker :))
mande2013
said on 16/Nov/16
Well here's Willem Dafoe with a 5'11 guy for everyone who thinks he's average height:
Click Here
What do you think Rob?
Editor Rob: mande, he can look maybe 3 inches shorter but more as Scott may not be standing quite as great.
Sandy Cowell
said on 22/Oct/16
@ Rent. Good reply! I'd employ you as a butler as soon as bleedin' look at you just for your cheekiness!
Rent
said on 21/Oct/16
@ Sandy: I know than I am too much polished for our time. I speak about The Grand Budapest Hotel but I should go to work as butler too...
Sandy Cowell
said on 20/Oct/16
@ Rent: Don't f*****g worry about it!
Rent
said on 19/Oct/16
If he is really a 5'7 footer, he wears solid lifts. In this incredible great movie, Grand Budapest Hotel, in the scene of the jail he looks 5'9-5'10 face to face with 6' footer Edward Norton. In this same movie, when he is barefoot at the museum, he looks brutally strinkingly short, like a 5'7 guy, even he's a little slouching...
And in Inside man, f*****g great too (sorry for my french, Rob, but I'm french, so...) I really don't see 5 inches between him and Denzel Washington. The legs of this guy looks often longs, too long...
Great actor, and what incredible expressive face!! If his height was determinated by his talent, he could be at least at 6'7"...
Sandy Cowell
said on 14/Oct/16
Willem Defoe stars in such a wide and wild variety of parts, from funny 'Mr Bean's Holiday' to the deep, often shocking but equally educational Lars Von Trier films. I've noticed he tends to play authority figures and it could be down to the serious face he has as that expression clearly carries a lot more weight when casting this fellow than his fairly short height. I thought he was much taller - 5ft8.5 up to 5ft10 - based on the parts he plays and his screen presence.
Gigi
said on 8/Sep/16
He's really short, I worked as an extra on a movie, where he had a small part, and I was really surprised by how skinny and short he was when he passed right by me - he was about the same height as me, and I'm 5ft 4".
Arch Stanton
said on 31/Jul/16
Difficult to see 7 inches between him and Hackman in Mississippi Burning. Looks about 5 ft 8 with him.
Ken Mero
said on 16/Jul/16
I know this is easy to say without proof, but in 1987 I was at a park in San Pedro when Willem and his van driver walked past me to the parking lot. He was TINY. I am not tall, he looked like a kid with a big, familiar head. Whatever they were filming in that park, he was wearing a tie-dyed shirt (would have been after Platoon). I'd only seen him in Streets of Fire at that point and was told his name by someone else there. Definitely talking 5'4 MAX.
Ken Mero
said on 16/Jul/16
I jnow this is easy to say without proof, but in 1987 I was at a park in San Pedro when Willem and his van driver walked past me to the parking lot. He was TINY. I am not tall, he looked like a kid with a big, familiar head. Whatever they were filming in that park, he was wearing a tie-dyed shirt (would have been after Platoon). I'd only seen him in Streets of Fire and was told his name by someone else there. Definitely talking 5'4 MAX.
mande2013
said on 15/Sep/15
6'0-ish peak Michel Piccoli was quite a bit taller than him, even as an eighty year old man, in the film The Dust of Time.
SF
said on 11/Jul/15
Check out Boondock Saints around 9 minutes in. Shorter than all the actors around him, and the long shot around 9:25 shows he's got pretty high heels on his boots ...
mande2013
said on 15/Apr/15
Pier Paolo Pasolini, who Dafoe recently played in a biopic, albeit a very unconventional one, was 5'5 and change. Dafoe said in an interview that he wore Pasolini's actual clothing for the film and that it fit him well.
Heylo
said on 13/Apr/15
Kin of surprised. Always thought he was about 5'9. He looked taller or and about the same height asTobey Maguire in the first Spider-Man film and Tobey is about 5'8.
Ally
said on 12/Apr/15
He looks no more than 168 cm with John Terry (187 cm) and Diego Costa (188 cm)
Jordan
said on 31/Oct/14
He always looks small when standing next to other people. On screen, when he's standing by himself, it's easy to think that he's 5'9 because of the camera. But when he stands next to other people, he's usually the smallest one in the picture. I would say he is most likely 5'6. He has a small frame, but it's hard to tell sometimes because of the way he walks and stands in some movies. I had no idea he was that short till I looked at several non-movie pictures and noticed he was always smaller than the people standing next to him.
lelman
said on 15/Sep/14
I don't think the measured average would go quite as low at 5ft 8. While 5ft 8 is certainly in the average boundary, I think the average would be between 5ft 9.5 and 5ft 10.5 (UK and US, they're pretty much the same).
What is considered short varies wildly from country to county, person to person. In general I'd say people would consider a 5ft 7 man short, because that's a solid 2 inches below average.
Realist
said on 3/Aug/14
Rob do you think he would have made a good Batman in the 80's, i don't know about Bruce Wayne but Batman is all about presence and he has got it all. By the way you might want to add Antichrist and the Grand Budapest Hotel.
Realist
said on 10/Jul/14
Rob i feel so happy after seeing this page that not all short men are considered losers and i have a gut feeling that 75 per cent of the oscar nominated people are under 5'10. Every time i get envious of some guys height i see this guy or Sean Penns page and feel like these are oscar winners. Dafoe is just nominated though.
Chris
said on 21/Jun/14
I remember him being on the Daily Show recently and Stewart was taller. If Jon Stewart makes you look small, you are really small. :) I'd say 5'6" is accurate.
mande2013
said on 9/Jun/14
Well if men often fib about their height, then could it not possible that the true honest-to-God biological average for a white male is closer to 5'8? I wouldn't find it that hard to believe, because I'm sure the published averages take into account people embellishing their own measurements. 5'10 is more like the average ideal I would say.
LB
said on 5/Jun/14
I was next to him in baggage claim of airport in Spain,
he's definitely 5' 7" at most. I was surprised how much
smaller he looked than in the movies.
jtm
said on 27/May/14
rob do you think 5'6 or 5'6.5 is possible nowadays?
[Editor Rob: not sure he'd quite be that low]
Realist
said on 10/May/14
We think 5'7 is short because 5'5 guys say 5'7. It is certainly below average but nothing to really comment on that.Look at Rob Schneider he claims 5'7 and Rob put him at 5'3.5.
Goose
said on 22/Apr/14
Saw him in Soho 15 years ago -5'7 Tops.
JJ
said on 15/Mar/14
I met him in Washington, D.C. about 10 years ago and I'd say 5'7" was accurate at that time.
the shredder
said on 15/Mar/14
agree , and was more than 1.25 over danny Trejo , He looks the same as Rob with him.
tony
said on 14/Mar/14
Wow. In Animal Factory he looks far more taller than 5'5 Edward Furlong!
Knowitall
said on 10/Mar/14
He's five-seven.
5'11" barefoot
said on 10/Mar/14
his acting has nothing to do with hieght. He is not a basketball player or athlete so who cares if your all as small as him. Hieght does not distinguish anyone or takeaway from the accomplishments and hard work and effort. So to all you losers who worry about height get a life. Hieght is irrelvant unless you play ball.
ronniecool
said on 27/Feb/14
170 does not exist. He is 168,5 cm
Tim
said on 28/Dec/13
Weird, he was once listed as 6 ft 2, 188 cm! 5 ft 7 is crazy difference from that claim
Mike T
said on 19/Nov/13
Could he of been 5'8" or 5'9" when he was younger Rob, he's 58. And I do agree with 5'7" now, you can see that he's the same height as Tobey Maguire in Spiderman.
bonbonvie
said on 1/Nov/13
Saw Mr. Dafoe this evening walking across Wall St. & Water St. Couldn't believe how this tiny man is revered for making so many magnanimous roles!
Sam
said on 14/Oct/13
He's definitely right near as intimidating on screen as a skinny 5'7" guy could be.
Arch Stanton
said on 11/Oct/13
Looks 5'7" range in The English Patient. Really looks a mean SoaB!
Arch Stanton
said on 2/Oct/13
In fact he can look 5'8"-5'9" next to Tom Berenger in PLatoon.
Arch Stanton
said on 2/Oct/13
Can look a cm or two taller than this in Platoon.
goose
said on 18/Sep/13
saw him on Prince and Sullivan in SOHO NYC. The other posters who have seen him in person are right - 5'7 is appropriate - no more....
Gaz
said on 11/Jul/13
Williem with 5'4.5 listed Giada Colagrande
Click Here
If he he really is 5'7'' as listed his one of the tallest looking 5'7'' guys i have seen.
MortimerCTID
said on 29/Jun/13
I stood next to him in the airport the other day. First thing I noticed was how small he was, that and his hair. For someone who has money you would expect a decent appearance. He looked about 5'6/7
mcgiver
said on 22/Jun/13
I saw him on the street.; I was very surprised to see how short he was; I think he is around 5'5" to 5"6" TOPS.
posture
said on 11/May/13
met him a couple years ago at a restuarant and talked with him. He's 5'7 max (with his shoes on). But prob even shorter because he was wearing some kind of boot looking shoes. He's a small guy. Nice guy though
Height-Right
said on 27/Jan/13
To me he looks like 5'7-5'8 (170-173 cm) in Platoon.
Excelsior
said on 25/Jan/13
This is spot on. He was NEVER been taller than Tobey Maguire in Spider-Man and Tobey has always been, for the most part, forthcoming about being 5'8".
leonari
said on 30/Nov/12
Norry: Can you read whats above. 5'7". Thats his height. Not 5'9". "Ha ha"
Norry
said on 29/Nov/12
Ha ha I just saw him at an Air Port. He did not look any taller than 5' 8" or 5' 9".
sam
said on 17/Nov/12
5'6" sounds about right. in this picture with charlotte gainsbourg (who's listed as 5'8), he looks about 2 inches shorter:
Click Here
Christian
said on 8/Nov/12
I stood two meters from him tonight here in Stockholm, Sweden. It is Stockholms Filmfestival and Willem Dafoe got a price called "Stockholm Achievement Award" He is 5'7'' or 5'7.5. When he was standing up on stage I thought he had quite long legs and good proportions and it was really hard to tell his height. He gives an impression of a guy with average height but he is only 170-171 cm.
Maximus Meridius
said on 19/Aug/12
Rob he has been listed as 5ft 9.5in in the past is it possible he claimed 5ft 9.5in maybe he wore lifts too appear looking 5ft 9.5in range.
Woland
said on 16/Aug/12
He looked short in Platoon and The Last Temptation.
leonari
said on 28/Jul/12
Bobo: I only met my postman - he is also 5'9". Defoe is not a tad taller than 170. Rob nailed this one down even though he gives a bigger impression on screen due to his proportions and thinness.
bobo
said on 28/Jul/12
I've met him He's 5'9" precisely-eventhough in movies he always seems bigger
the internet is full of people guessing
steven
said on 9/Jan/12
i won't say no for 5'6. he does look 5'6 and max 5'6.5
Jazz
said on 10/Nov/11
I'm an actress who worked with him and almost 5'6. He is definitely no more than 5'8 and he has a very slight frame. He's also super nice!
L
said on 6/Oct/11
no hes 5'6
micyficy
said on 28/Sep/11
Wow, I always thought William was atleast 5'9".
J-Dog
said on 20/Aug/11
If you guys have Netflix go to exactly 10:53 seconds into the movie. You will see a shot of both actors at a distance, you can clearly see Dafoe is wearing massive elevator shoes with at least 2" heels. I would say no higher than 5'7" and maybe in the low to high 5'6" range?
Louie
said on 27/Jul/11
When I shot a scene with Willem on the set of The Clearing, standing next to him he was around 5'6". He looks tall cause he has long legs and he's very thin. Very nice guy so was Matt Craven, both down to earth no egos.
Jack
said on 20/Jul/11
He looks taller than he really is because he is very skinny, Dafoe is 5'6.5'' to 5'7'' max.
Ml
said on 11/Jul/11
I met him a few months ago. Lot shorter then what I expected. I'm 5'8.5 out of bed. I was wearing flips and he was wearing boots and I still had a good inch at least over him. I would say 5'6" max. Really nice guy though.
jp
said on 18/Feb/11
Watch Boondock Saints and it will explain his height as 5'9". He wears shoes with a 2" heel and that doesn't include the inch inside the shoe. He's definitely round 5'6".
wyatt
said on 15/Nov/10
Looked 5'7 or there about in Platoon next to similarly sized Charlie Sheen & Johnny Depp, they both had a bit of height on him.
guyfrommars
said on 23/Jun/09
Looked the same height as 5ft7 director Lars von Trier in Cannes '09. 5ft7 seems to be correct.
Doug
said on 9/Apr/09
I figured he was shortish yet I saw him listed unbelievably near 5'10". I would have said 5'8", just shows how inflated some peoples "official" heights are.
villain
said on 4/Jan/09
I'm sure producers want their villain to seem taller and there more menacing. So if he looks taller in Spiderman it's probably due to lifts or whatever technique they use. I stood right next to Willem this summer and he was to my surprise very much at my level, and I'm 173cm. I could compare our height in our reflection, as we stood observing a painting behind glass in a museum.
Craigv
said on 3/Dec/08
I saw him several times in NYC in the 90's (he was a customer of a Volvo dealership I worked in) and he is a tiny guy. 5'-7" is about right, possibly a bit optimistic. I agree too with comments that he's a tiny guy...very narrow shoulders, and thin.
Annoyed
said on 1/Dec/08
got to be a little under 5'8" at worst !
leonari
said on 12/Nov/08
being so skinny helped him look average in many movies when in fact he is a short guy. I think Rob has him a full cm to high. Like Mark Wahlberg once stated: "The camera does things to all of us"
andrew
said on 11/Nov/08
anonymous i met him and i have a pic that rob posted a while ago he's 5.7 with shoes on
anonymous
said on 11/Nov/08
He's five foot 8 and a half. He was slightly shorter than 178cm james franco. He has a scary face.
andrew
said on 7/Nov/08
met him on the street in NY he's no more than 5-7 (prob.5-6,5 barefoot) with trainers on
Anonymous
said on 9/Oct/08
I say a bit over 5ft 8 for defoe. He looked a bit taller than maguire in spiderman and harrison ford looked about 4 inches or so on him in clear and present danger.
guyfrommars
said on 8/Oct/08
I've seen him a while ago in that Mr. Bean movie and I was surprised how short he was. He looked tiny next to every other cast member. He play a famed director coming to the Cannes Film Festival and had a scene on the red carpet with two model girls who towered over him. He hasn't looked anything over 5'6". At least they could've gave him a pair of decent lifts.
Anonymous
said on 4/Oct/08
In spiderman dafoe looked maybe a bit taller than maguire. Just by half an inch to an inch. A certain 5ft 8 or a bit over.
James W.
said on 22/Jun/08
Go search on google for a picture of the 'Platoon' action figures. You'll find Dafoe's figure towering over Berenger's and Sheen's! Funny stuff.
thekiddd
said on 24/May/08
Rob, didn't you think he was taller than 5'7" when you first listed him? I remember you saying you were surprised that he was only this tall.
quebecker
said on 11/May/08
Always thought this actor is in the 5'5-5'6 range. And some sites lists him at 5'9 1/2 lol
Mike
said on 5/May/08
another actor who appears taller then he looks, heard he was 5'9", but now I see he is 5'7" I feel Deniro is the same way but alittle taller 5'8"
Jaro
said on 1/May/08
I always thought he is 5ft10. I watched Anamorph yesterday and I was astonished by his perfomance and also by his height. He looked like a Smurf next to Scott Speedman (5ft11).
Click Here
Click Here
5ft7 sounds right.
ACG
said on 8/Mar/08
5'6 sounds a bit of stretch, or erm, a scrunch? but after a somewhat recent pic of him next to david bowie, it looks possibly true.....
How tall is Bowie these days?
I always thought he was easily the 5'9.5 he was always billed as.....
Matt
said on 5/Mar/08
no more than 5.6 for this great actor. I saw him in Italy and he wears cowboys boots, though he is a very refined and calm person, but he is small even though very well proportioned.
ShahNawaz-True Height Explorer
said on 27/Feb/08
Hey Rob... this guy Willem Dafoe is 6-8 inch shorter than
Rowan atkinson(5ft 11in)in "Mr Bean's Holiday(2007)" .
i suggest him to be 5ft 6in :)
leonari
said on 1/Jan/08
5'8" is out of the question for William. Rob has him more than perfect.
D
said on 31/Dec/07
I'd say he's 5'8"; look at the pictures, his posture is awful.
Danius
said on 17/Dec/07
This dude gave me a 6'1 impression in the movies, really surprised, must be his rail thin frame..
joe
said on 18/Nov/07
He looks like he could be just under 5'8 because hes leaning towards the camera. What was he like when you met him Glenn? He seems like a nice chap.
Graeme
said on 25/Oct/07
In the Oliver Stone DVD commentary for Platoon, he actually says that Dafoe would have been a little too big to be a "tunnel rat" in Vietnam, how small did they have to be?
Franco
said on 17/Sep/07
haven't changed my mind at all, he is definetely 169-170cm today.
Mark
said on 11/Sep/07
Dafoe is a small, but athletic looking guy. There is a "tunnel rat" scene played by Dafoe in 1986's Platoon. In fact these kinds of underground, tunnel clearing missions were assigned to specialized teams of very short soldiers during the Vietnam war. He is also easily a minimum 2" shorter then 5'9" Charlie Sheen. 5'6.5" - 5'7" is accurate for Dafoe.
leonari
said on 17/Jun/07
Thats because Tobey is 5'7" Glenn.
glenn
said on 17/Jun/07
except i was shocked to see toby was 5-6 one night.and maybe 5-7 another night.
RICHARD
said on 16/Jun/07
Looked one inch taller than 5'8 Tobey Maguire in Spiderman, but in 1990s Wild at Heart he was dwarfed by Nicolas Cage.
Jon Doe
said on 5/May/07
5'7 actually isn't that bad of a height, when I go to school I have a gym/math teacher who is 5'6 and everybody always makes fun of his height yet there is another gym teacher there who's only an inch taller than him and nobody ever makes fun of him for being short at all.It's weird but 1 inch can make a HUGE impact in people's perceptions for sure.
PC
said on 1/May/07
He seems 5'7" flat. Don't be fooled by the hair. Glenn is clearly taller.
Franco
said on 30/Apr/07
i watched MRBEAN Holiday (new 2007 movie) starring DAFOE as a lame a$$ producer and he was like 3 inch shorter than Mr.Bean.
i have always stated ATKINSON is 5'10 (posted a pic yesterday from Mr.Bean barefooted).
so i gotta agree with Leonari at this point, he is 5'7 flat.
Anonymous
said on 27/Apr/07
really weird that this guy get listed as 5'9½ almost everywere.
Scarlet
said on 11/Apr/07
Glenn is 5'7.5 at night when the photo was taken so the same height for Dafoe.
leonari
said on 4/Apr/07
Franco: no way is he almost 5'8". He is a strong 5'7" and always was. fooled people well...
Franco
said on 3/Apr/07
oh wow new pic with glenn? :) niceee
hmm, well Dafoe is bending a bit, if he stood straight he would be exactly the same height of Glenn imho which with shoes would be about 1.75cm, imho Dafoe and glenn barefoot both are 1.72cm especially at that time of the night where everyone by then has lost some height. ;)
Dafoe is 1.72cm
Leung
said on 25/Mar/07
People underestimate Dafoe because he can appear like a fragile little man, but don't be fooled because underneath those clothes is a very healthy and defined, sinewy body, he is probably in better shape than 95% of guys his age.
Dafoe gets into great shape for movie roles, for Spiderman he was totally ripped. Toby Maguire talked during interviews about how he was really amazed and inspired by how Dafoe got into awesome shape for the movie.
Anthony
said on 25/Mar/07
Willem is kown to be very involved in yoga.
Lmeister
said on 25/Mar/07
He is really slender, but has muscle definition. He must workout hours per day. 5'7'' seems accurate. He tends to wears rather high heeled shoes.
Anthony
said on 25/Mar/07
5'7 looks accurate.
Darren
said on 24/Mar/07
DeFoe is not fragile. Don't you remember Platoon?
glenn
said on 24/Mar/07
can look or is near 5-8.
Jordan
said on 23/Mar/07
Actually Jogn, Willem Dafoe is in good shape in his youner movies. Even in Spider-man he was in better shape then Maguire. HE is thin, but has muscle defenition.
D. Ray Morton
said on 23/Mar/07
"5-7ish."
Makes sense.
glenn
said on 23/Mar/07
i never noticed his body.but your right.
John
said on 23/Mar/07
Glenn. How skinny is that guy, he looks so small,
very fragile.
Brah
said on 22/Mar/07
Even standing closer to the camera, Dafoe looks shorter. Just take away his brushed-up hair and he still looks 5'7".
D. Ray Morton
said on 22/Mar/07
Looks like he could be 5'8" with Glenn.
leonari
said on 22/Mar/07
Glenn: Great pic. HOW TALL IS HE? Below 5'7"? Footwear?
MD
said on 7/Feb/07
Very poor judge of height, it sounds...
DC
said on 6/Feb/07
I've seen Willm Dafoe many times in my neighborhood. He's involved with the Mercer Street Theater here. Once, when he was wearing sandals, he seemed 5-8. On other occasions, wearing shoes, he seemed 5-9/9.5. On all these occasions I was right next to him, and I'm 5-10.
Robert.R
said on 28/Jan/07
That is interesting Elle, if what you say is true then 3" is alot to be added on in the listings.
Elle
said on 27/Jan/07
For all those who guessed 5'6", you are right! I ran into him at Lucky Strike restaurant in NYC, at the bar and I was surprised at how small he was, as well as how delicate his build. His face has a really strong bone structure, so you'd think he'd be a taller man, but he's not.
Robert. R
said on 17/Jan/07
I have seen him listed as 5'9.5" several times and I never doubted it until now. That picture amazes me because he looks not only short but really slight too.
[Editor Rob: true, way pre internet listings...

in 1984 NY Times: "Because Mr. Dafoe, at 5 feet 9 inches"

in Washington Post 1989 it mentioned "At 145 pounds, 10 pounds lighter than usual, the 5-foot-9 actor"

In 1992: "Dafoe is 36 years old, weighs 147 pounds and is 5 feet, 9 inches tall. "Some of those people tell me, 'I thought you were taller'"
]
Robert.R
said on 16/Jan/07
He had me fooled, I thought he was taller, yet he looks tiny in that picture.
leonari
said on 3/Jan/07
yeah he fools people well because he has such a thin but very well proportioned frame . On screen with the right angles : easy to fool people. Tobey Maguire is taller than him: thats a fact. I say by 1- 1.5 inches...
G-unit
said on 2/Jan/07
wtf? I always thought he was 5'9ish
leonari
said on 22/Dec/06
looks 5'6" in life aquatic.
MaxB
said on 21/Dec/06
Didn't really pay attention to Willem's height - I thought he looked "average" in Speed 2. But I was surprized how short he was in The Life Aquatic with Steve Zissou - I would say 5'7 tops, maybe even 5'6.
Glenn
said on 4/Dec/06
Never seen him.5-7 to 5-8,my guess.
D. Ray Morton
said on 3/Dec/06
One of my all-time favorite actors. Never met him; always thought he was 5'8"-5'9". Honestly, he looks 5'6" here.
Nice photo, btw. Does Glenn have any?
Jordan
said on 8/Sep/06
He def. not 5'10, which I have seen him listed at.
Sam
said on 1/Aug/06
I think he's like 5'9. In auto focus he looks around the same as greg kinnear (5'10) maybe a little shorter (1 inch?). Five seven is a tad short for this guy.
trueheight
said on 23/Jul/06
don't foget that all sidewalks are mildly sloped; in this case, its in favor of Willem
Mr. T
said on 22/Jul/06
The guy on the right is leaning quite a bit. Could be 5'6".
Kevin
said on 20/Jun/06
I saw him going through customs at JFK on 28 May 2006. I'm 5'10" (really!) and I was looking down at him as he stood in front of me on the que. I marveled at how he appeared no taller than my 5'7" wife who was with me at the time :)
Anonymous
said on 14/Jun/06
I see willem in the West Village all the time. He is 5'6".
Viper652
said on 6/Jun/06
He doesnt quite look 5-7 to me. More like 5-6
dave florida us
said on 5/Jun/06
I ran into Wilem on the Northwest line train to Chicago. He was a very tiny guy next to me and I was only about 16 at the time and this was probably 1986 or so. I'm sure I hadn't hit my growth spurt yet, and Wilem was definately a small guy at that time. I'd approximate that he was about 5'8" or so. He was walking/sitting with a nice-looking blond girl who was strikingly larger in height than he, and was paging through a binder of what looked like script. As I saw him sitting across from me on the upper deck, I kept thinking that he was quite a grinchy looking little guy, with pointy teeth etc.
Drewcifer
said on 12/May/06
Saw Willem in Soho, London on April 3, 2006. Shorter than I'd thought - I'd guess about 5'7" or 5'8"? He was about the same height as my friend, Scotty...
Picture
said on 20/Apr/06
Not close in height with Berenger and Sheen.
Now you say it, i believe that he was even shorter than Harvey Keitel in the last Temptation of the Christ. Harvey was 5 ft 8 at his peak.
Picture
said on 20/Apr/06
How tall was Dafoe at his peak.
I have heard of 5 ft 9 and he looks it in a lot of movies
[Editor ROb: I hadn't seen platoon for an age, but seeing that again, I don't think he's been as tall as he might have appeared in some films...I doubt he's actually shrunk, if so 1cm at most]
Leung
said on 17/Apr/06
That photo is hilarious, Willem Dafoe is looking like a small skinny man. Onscreen he appears around 5'10".
Frank2
said on 11/Apr/06
Yep, he's a little guy. But a hell of a good actor!
BackStageJim
said on 10/Apr/06
Damn, just saw him in 'inside man', and he looked taller next to Danzel.
Anna Mason
said on 2/Apr/06
I saw Willem today at the Tate Modern art gallery in London. I'm 5'6" and I noticed how short he was, I'd say he was just taller, about 5'7" although my mum thought he was the same as me!
trueheight
said on 9/Feb/06
Ok, i feel as if i'm in the twilight zone? Dafoe was always the "that guy" that shows up alot in good movies. Always thought he was a strong 5'10". Now you have him at 5'7", WTF? Forget Cruise or Stallone, this guy is the 'expert' at projecting himself higher. there is not 1 single movie he's appeared in in which he looked under 5'9"
Lmeister
said on 28/Jan/06
I was right about his height = )
[Editor Rob: he took a while to go down for sure ;-)]
CoolJ
said on 24/Jan/06
He kinda looks like an old Frodo in that pic... Yeah he's definitely a below-average guy in terms of height.
Damon
said on 18/Jan/06
I'm 5'8, maybe a cm or two more, and Willem Dafoe just LOOKS taller than me. I found the height listed here to be a little hard to believe. It's not just a matter of wearing heightening shoes, he just looks like a taller person than me. If I'm wrong, then they do a DAMN good job of making actors look taller than they really are.
highfalls
said on 27/Dec/05
I was shopping in Stone Ridge and saw Willem at a local market...he's not any taller than 5'6, maybe 5'7" with a nice pair of "lifts".
What
said on 1/Nov/05
Sighting: Saw Willem Dafoe at the Museum of Modern Art in NYC yesterday afternoon with a cute, youngish Chris O'Donnell-looking guy. The two kept laughing. Dafoe was really short—maybe 5'7" or 5'8". He looked so much taller as the Green Goblin and I'm wondering if Toby must be like 5'2"?
Jack
said on 9/Oct/05
I'm above average in height. Height is overrated. I don't notice the height of people shorter than I, although I must admit I notice when people are significantly taller. Short men give height more significance than it deserves.
Lmeister
said on 8/Oct/05
Cool = ) I think soon U will list him 5'6.5'' like IMDB used to before Spiderman movies...Like I said in one of my previous comments everyone should watch Boondock Saints, because in that movie U can see his real height...
Lmeister
said on 17/Sep/05
Dear Rob, Could U finally downgrade Willem to 5'7''. Comparing him to Mr. Redford U can clearly see that he isn't 5'8''.
CelebHeights Editor
said on 21/Aug/05

From the Newspaper
'Observer'
, an interviewer said:
"But I have to say that meeting him in the flesh in London, I was terribly disappointed. First - like so many film actors - he is shorter than you expect, about five six or seven"
McFan
said on 19/Jul/05
There's photographs of him and Owen Wilson together. Owen appears three inches taller than Dafoe. He must be less than 5'8. He's probably 5'7.
Mr. Awesome
said on 19/Jun/05
I agree, we just may have a new member of the 5'6'' club right here. I think that the fact that he has a very long face can make him look, especially on screen, or when there's no other heights or points of reference to compare him to. (I know this because I, like Willem have a rather tall head and long face, and I am often mistaked for taller, as tall as 5'9'', even though I'm only between 5'7.5'' and 5'7.75'') Add lifts to him, and he can easilly appear 5'9'' to 5'10'' cause the size of his head/face look like that of someone significantly taller. I agree with Lmeister, in Boondock Saints, he is MUCH shorter than all his co-stars. In the film, he's more than a head shorter than Bob Marley, who is a tall, but by no means gigantic 6'3'' I also think the Tobey Maguire picture tells it all...since it's common knowledge that Tobey is under 5'8'', then Willem must be under 5'7''
leonari
said on 6/Jun/05
Go and watch a life Aquatic. The guy is short no question about it. Rob you want to take a cm away...Watch the movie and you will be convinced that even 171 could be too much for this guy. He is very very slim which on TV can create the illusion of up to 2 to 3 inches above his actual height . I go for 5'7" and I'm really covinced that thats his real height.