William Roache's Height
5ft 6 ½ (168.9 cm)
Peak height was 5ft 8 ½ (174 cm)
English actor, best known for playing Ken Barlow on Coronation Street. In the 1970's he once had himself listed as
"5 feet 11 inches"
although later had it reduced to
"5 feet 9"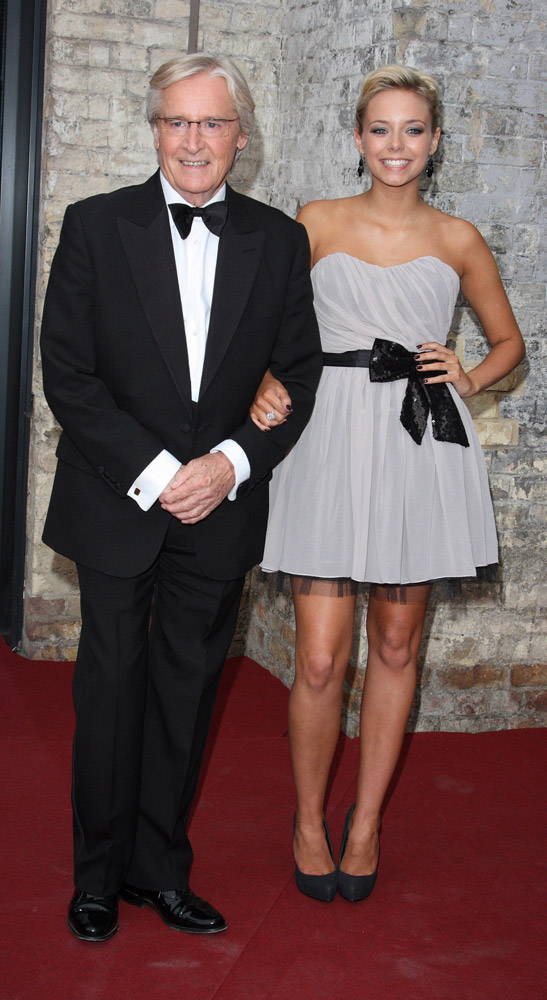 Photos by PR Photos
You May Be Interested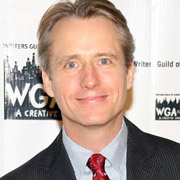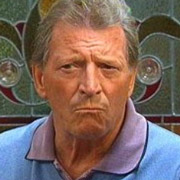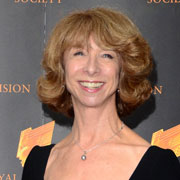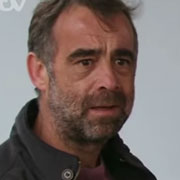 Add a Comment
18 comments
Average Guess (7 Votes)
Peak: 5ft 8.32in (173.5cm)
Current: 5ft 6.18in (168.1cm)
Miss Sandy Cowell
said on 1/Jul/20
I much prefer the Ken of today than the hypocritical Ken of last century!
He cheated on his wife, Deirdre, but when he gets a taste of his own medicine and someone cheats on him, all hell breaks loose, and he chucks the woman, hairdresser Denise, even though there's an infant son involved. 😝
It's surprising that the infant son, Daniel, who features in today's 'Coronation Street' isn't full of bitterness and is a lovely person, who's going through a difficult time right now, mourning the premature death of his young wife from cancer. The young man is bringing up his baby son single handedly.
Yes, Ken is definitely a better guy now and HAS been supporting Daniel in his time of need, support and understanding. 😢
William Roache, who plays Ken Barlow, gets 5ft8.5 for his peak and 2" less for today's height.
Miss Sandy Cowell
said on 28/Mar/20
How can a small dog like Ken's 'Eccles' piddle copiously on the carpet of the retirement home? What a fuss over nothing! 🐶😂😂😂👍
William gets 5ft8.5 peak and 5ft6.5 now.
Miss Sandy Cowell
said on 23/Mar/20
Did I hear correctly just now? Did Ken really say, "They'll think it's a load of *ollocks!"?
Surely not, and NOT on 'Coronation Street'! 😂😂😂
Peak - 5ft8.5
Today - 5ft6.5
Miss Sandy Cowell
said on 10/Feb/20
I was pleased to see he hasn't retired yet, turning up in the next one too!
Miss Sandy Cowell
said on 7/Feb/20
I've just read that Bill Roache really has finished his time in 'Coronation Street', retiring after the 10,000th episode. I wish him a long and happy retirement.
Peak height - 5ft8.5
Today - 5ft6.5
Miss Sandy Cowell
said on 24/Nov/19
I have heard that Bill is genuinely ill.
I wish him a speedy recovery. 🤗
Miss Sandy Cowell
said on 6/Nov/19
Well done, Ken, for offering your love and sympathy to your son, Daniel, at the time he needs it most. I hope his advice to the bereaved young man and widower hits home and that he comes back for Sinead's funeral and into the arms of his family and loved ones. 😢
Peak height for William - 5ft8.5
Today's height - 5ft6.25.
Miss Sandy Cowell
said on 19/Oct/19
@ Nik - That's ironic! My Mum used to watch the show when I was a seriously little kid, in the Ena Sharples days. I remember she (Ena, of course!) was always moaning. I was too young to take in heights then, because when you're that small, all adults seem like giants!
Now this is how young I was; it was before the days where I had any idea that adults stop growing, so I don't think I had even heard of the term 'grown-up'. One year - I was 3 going on 4 or 4 going on 5, I waited outside my brother's bedroom thinking that, when he opened the door, I'd have seen that he'd have sprouted up overnight because of his new age! Now that IS embarrassing to admit to, but well worth laughing about now!
Miss Sandy Cowell
said on 19/Oct/19
@ FiveEightJake - I'm a 'decent' 5ft1, and I say decent because I had been up since 12.30am and in and out of the kitchen making tea and watching films all night, so you could say that it wasn't my morning height even though it was 6-6.30am!
Have a great weekend, FiveEightJake!
😁😃😋👍
FiveEightJake
said on 17/Oct/19
@ Miss Sandy Cowell well I arise at around 175.3 - 175.6 and normally hit 173.7 - 174 depending on activity levels so I'm a decent five eight you could say :)
How tall are you? If you don't mind me asking :)
Nik Ashton
said on 16/Oct/19
@ Sandy Cowell - I thought you would estimate him to be 5'6.25", I was right!
Miss Sandy Cowell
said on 15/Oct/19
@ FiveEightJake - There's no point in asking YOU how tall you are! 😂😂😂
Nik Ashton
said on 15/Oct/19
The average guess for his current height is 5'6.38" and the average guess for his peak height is 5'8.38"! There have been 4 votes!
FiveEightJake
said on 14/Oct/19
Rob isn't 2 inches quite a lot to lose for a bloke of average stature. Can I expect to lose that much aswell as I'm same height as him peak.

Editor Rob
Sometimes height loss is inevitable, but a proportion of it can be preventable.

There's several factors from genetics, lifestyle, food intake and exercise that might determine our losses.
GUK
said on 13/Oct/19
I saw him campaigning with the local Tory MP in the 1990s. Then I would have guessed him at 5ft 9 to 5ft 10. Certainly not under 5ft 9. He has shruck a lot since then though.
Nik Ashton
said on 12/Oct/19
He is probably about 3/4" above average for a man of his generation!
Nik Ashton
said on 11/Oct/19
It's great to welcome William Roache to the house that Rob built! If William is 5'6.5" then he is ever so slightly shorter than me! (3/4" is nowt!)!
Miss Sandy Cowell
said on 11/Oct/19
Bill's performance the other night, on the day which celebrated his 80tb Soap Birthday, was so moving that I actually cried, and I don't think I was the only one.
Fictitious it may be, but the storyline of a brave young girl losing her battle with cancer is about as sad as they come.
William has been in 'Coronation Street' since it started on the 9th December, 1960. I hadn't quite been born yet, but there were three kids in my class who celebrated there Birthdays on that day: Christina, Susan and Martin. I started watching the Soap properly when I was 17 and to be quite honest, I wasn't all that fond of him. He was too much of a philanderer and I found his vanity rather irksome! However, lately he has become less self-centred and some of his actions have shown that it's never too late to change for the better.
I watched 'Classic Coronation Street' at 6 this morning and found him supporting Deirdre, who is unconsolable because her 16-year-old daughter, whom William's character Ken helped bring up, has moved in with a 23-year-old man, so I can see a glimmer of light creeping into his personality. I know he is yet to have another affair, resulting in the conception of Daniel, the husband of the tragic Sinead, and father to their tiny son, Bertie. William/Ken's Birthday speech on Wednesday was from the heart, one could tell that and the tears looked genuine.
The Classic series is from the early 90's - 93 I think - and yes, you can notice that William's height has naturally dwindled over the years. Now I would put him at around 5ft6.25/5, and 26 years ago, he looked just below 5ft8.
I remember William appearing on 'Countdown' in Dictionary Corner with Susie Dent. He was charming and self-deprecating, and had no reason to be the latter! He has every right to be proud of himself, being the longest serving Soap Star of all time. He is 87 in real life, so it makes sense that he will have lost height back in 1993, when he was 61, but to work day in and day out must call for a rigid fitness regime. How otherwise would he have the energy?
I will go with 5ft6.25 for his today's height and 5ft8.5 for his peak height.
Welcome to Celebheights, Bill, and thanks, Rob, for giving him a page.
😁👍🎈...🏘️🏠🏠🏠🏡🏡🏫...🏆🏅

Editor Rob
I think he probably has lost a couple of inches. Looked taller even in the 90's than in recent couple of years...but it's a long time he's been working, I suppose he holds the world record for longest role on TV ever.