Zach Galligan's Height
5ft 10 (177.8 cm)
American actor best known for playing Billy Peltzer in Gremlins and Gremlins 2. He also appeared in Waxwork, Hatchet III and Raw Nerve. On twitter in 2013 he mentioned his height, saying he was
"5' 11" on the nose"
.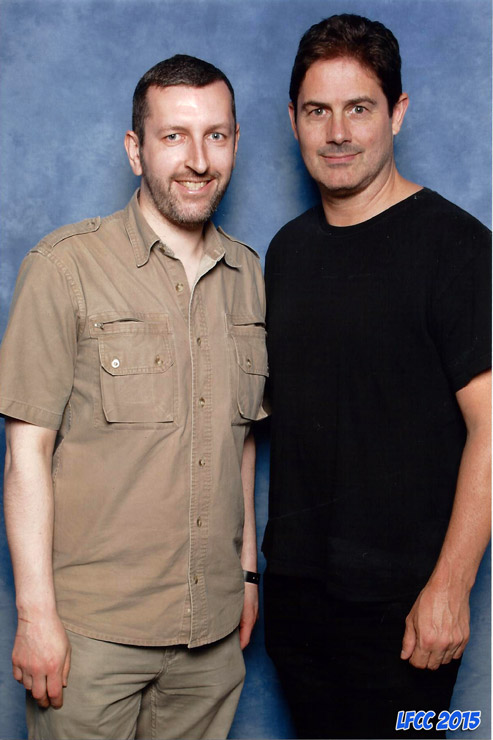 5ft 8 Rob and Zach @ LFCC 2015
You May Be Interested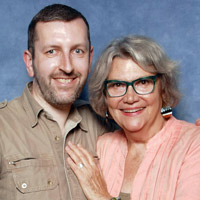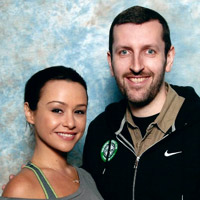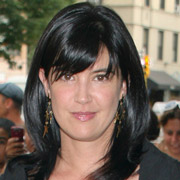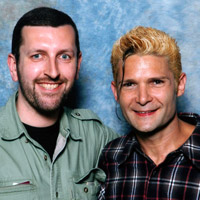 Add a Comment
27 comments
Average Guess (21 Votes)
5ft 10.01in (177.8cm)
Jesica
said on 5/Jul/19
5'10
Pierre
said on 18/Jun/19
Very weak 5"10' by this pic imo
Nik
said on 21/Nov/18
I like it that he claimed to be "5' 11" on the nose"! It looks like 5'10" on the nose is more likely!
Greg
said on 19/Nov/18
Rob was this photo taken at evening? Maybe he's likely a guy who reaches 5'10.75" out of bed and just rounded up.

Editor Rob
That was in the afternoon, but he could have measured 5ft 11 out of bed, I wouldn't say 5ft 11 at night though!
The Shredder
said on 29/Jan/18
No wonder I thought he looked under 5'10 when I met him. He was in converse.
World Citizen
said on 17/Jan/18
He looks it.
Kourosh
said on 20/Nov/17
solid 5'10
Shredder
said on 17/Oct/17
Agree Bobby , he did give me a 5'9 vibe in person though
Editor Rob: 5ft 11 in sneakers is what I think he'd measure, barefoot, he didn't look that tall.
Bobby
said on 11/Oct/17
His hair makes him look over 5'11.
Shredder
said on 9/Feb/17
He does look close to 5'10 , so 5'9.75 with Rob is possible. When I met him I thought under 5'10 but I didn't see his footwear and it's possible he might have been losing posture somewhere but I did see under 5'10. I wouldn't rule it out .
Pierre
said on 8/Feb/17
I would say 5"9.75'
Shredder
said on 15/Dec/16
Jordan , he was a about 2 inches shorter than Biehn in person. So now you believe Me and Rob that Biehn is closer to 6'0?
Editor Rob: Shredder, Galligan in person really is almost similar to big Josh, but big Alex does seem taller than Michael, I think it is possible Biehn lost 1/4 inch or so.
Jordan87
said on 14/Dec/16
He's about 5'10".
Shredder
said on 13/Dec/16
I actually do see him as 5'10 with Rob , I just saw him at a bad angle or something
Shredder
said on 24/Nov/16
I love his claim though lol. " On the Nose ".
Shredder
said on 18/Nov/16
Maybe this was a case where he didn't stand fully? This happened to me the other day at the store , this guy in front of me looked a little shorter than me so I would have given him 5'5 or 5'5.5 , then he stood up fully as he was bending his legs and looked pretty close to 5'7 ".
Shredder
said on 15/Nov/16
Maybe his posture wasn't good when I stood by him? I didn't see his footwear , but I thought he wasn't as tall as C. Thomas Howell or Jason David Frank
Editor Rob: Shredder, to me I would have said he was no different than Howell.
paul
said on 7/Nov/16
176 cm
Sam
said on 6/Nov/16
If he dips below 5'10 it would probably only be a 1/4" at most or even a couple mm. I think 5'10 is a fair listing then.
Shredder
said on 2/Nov/16
I have to disagree with this listing Rob , He looked closer to 5'9 than 5 '10 to me.
Editor Rob: I'd be surprised if he was under 5ft 10 by much at all, I thought 5ft 10 on the nose is fair for him.
Shredder
said on 27/Jul/16
I see it in a sneaker , I don't don't why he looked 5'9.5 max to me ? I guess we can underestimate people .
Shredder
said on 25/Jul/16
Looked nowhere near 5'11 in person lol.
Editor Rob: I think in a sneaker 5ft 11
Shredder
said on 11/Jul/16
@ Zac , he did look under 5'10 to me in person. Don't know why. I would have thought a 5'9 and change
zac
said on 10/Jul/16
I see 1.5 inch difference. If he's losing a bit of height in pic, 5'10 sounds good. If not, then 5'9.75 is better listing.
Shredder
said on 30/Jun/16
He is definitely not 5'9 or 5'9.5. weak 5'10 at the minimum
Shredder
said on 29/Jun/16
Rob , is 5'10.5 possible? He looks it with you.
Editor Rob: I would have guessed his hair was nearer 3/4 inch than 1/4 inch.
Shredder
said on 28/Jun/16
In person I was thinking 5'9 , 5'9.5 , but I think I overestimated his hair? He looks 5'10.5 ish here.