Alistair Petrie's Height
6ft 3 ¼ (191.1 cm)
English actor, known for playing General Draven in Rogue One, Sandy Langbourne in The Night Manager and Michael Groff in Sex Education. On his Spotlight casting page, he listed himself
"Height: 6'3" (190cm), Weight: 13st. 7lb. (86kg),"
although also once
described
himself as
"Six Four"
.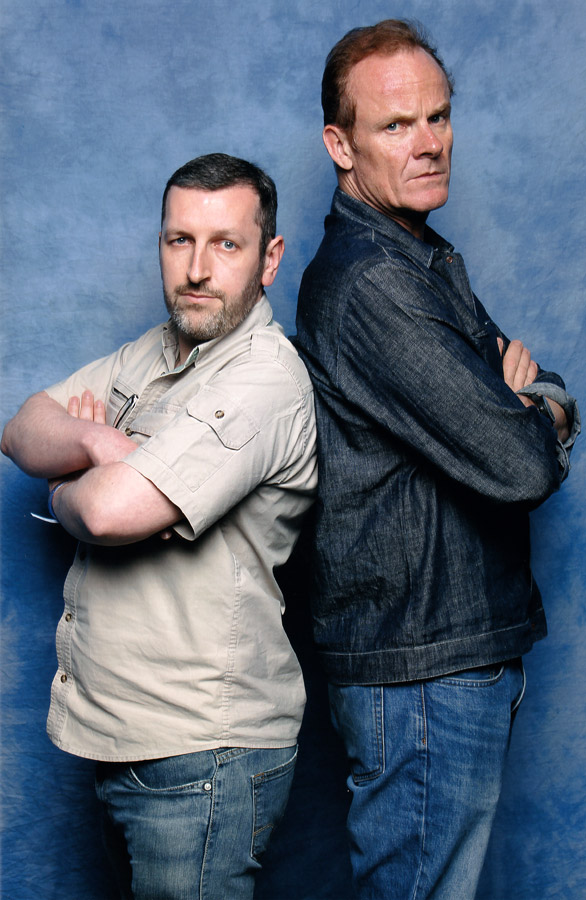 5ft 8 Rob and Alistair @ Collectormania 2017
You May Be Interested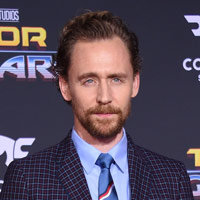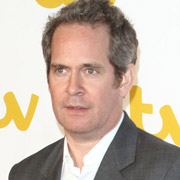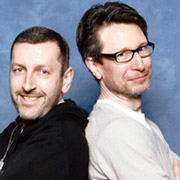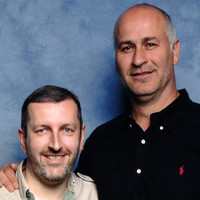 Add a Comment
31 comments
Average Guess (23 Votes)
6ft 3.01in (190.5cm)
Littlelee5ft6
said on 7/Jun/20
Does look this tall in sex education looked a good few inches taller than asa butterfield and connor swindells and both are six foot
Chris Junior Hernandez 1990
said on 12/Aug/19
Rob, how much possible is 6'3 1/2 in person? He really look noticeable 2cm taller than 6'2 3/4 David Harbour in Hellboy.

Editor Rob
He falls into strong 6ft 3 territory up close, it's not impossible he coule hit 6ft 3.5 mid-morning. Maybe harbour is a more 6ft 2.5 and claims shoe height.
jb1987
said on 12/Jul/19
He looks noticably taller than David Harbour in Hellboy. So Harbour has to be shorter than listed because he is wearing his outfit with the mask and big boots...
VelikiSrbin
said on 4/Mar/19
Will he edge out Brandon Routh?

Editor Rob
In person, yes, he looks nearly an inch taller.
Guru Guy
said on 27/Jan/19
Not sure why his eye level is below 5'10. Usually 6'3 1/4 guys would have around 5'10.5 eye level. Ill give him 6'2.75 since he looks a tad shy of the 6'3 mark judging by the height chart
Nik
said on 3/Dec/18
He clearly looks nearer to 6'3" than 6'4"!
PAN BERRY
said on 26/Nov/18
He's big, he's gotta be 190 cm just like Chris Hemsworth
Christian 6'5 3/8
said on 23/Oct/18
@Zampo
I have a gut feeling that Christie would measure taller than Petrie.

Editor Rob
I wouldn't bet on it...both are what you could call extremely comfortable 6ft 3 range.
Zampo
said on 22/Oct/18
Looks a flat 6'3 to me, so someone who would most likely measure between 190.2-190.8 cm range. Similar to what I feel Gwendoline Christie would be at.
joe###
said on 9/May/18
3 cm talle than tom 6´3 is possible.
Myself
said on 25/Nov/17
His skull looks very similar to that of the Undertaker; Rob, do you think that they have the same head size, or the Undertaker has a bigger head and Alistair just has a low eye level? If his head is big, does it mean that he may have a low shoulder level for people of his height, or he just has a low eye level?
Editor Rob: he's got an equal top of head to eye / eye to chin ratio I believe...although when your hair recedes a bit, naturally it lengthens the appearance of the forehead.
Mark(5'9.5")
said on 23/Sep/17
I trust Rob on this one. This guy has a 'low eye level.'
Victor Surratt
said on 5/Aug/17
He is a truly 6'3" guy
Csimpson 6ft
said on 16/Jun/17
6ft 3.25? He looks more like 6ft 2.5-6ft 2.75 with Rob
SomeGuy
said on 14/Jun/17
Full-body shot with Tom Hiddleston; both standing tall:
Click Here
What do do think Rob? Is there more than an inch difference between them?
Editor Rob: maybe 3cm in that photo.
Peter 179cm
said on 13/Jun/17
He does look no more than 189-190cm with Rob.I'd certainly wouldn't argue 192cm as Rob is comfortably reaching his upper lip.6'3 max.
Jordan87
said on 12/Jun/17
More I Think about it, he looks about 6'2.5" here.
Mimi
said on 12/Jun/17
Why is your height difference looks less than what you did with Gwendoline if they are the same height?
Editor Rob: I think they look quite close, I'd say Alistair had a bigger head in person than Gwendoline.

As I had suspected I did find Petrie also claim to be 6ft 4!
Rampage(-_-_-)Clover
said on 11/Jun/17
His eye level is what's giving me shorter impression. I saw a bit of The Night Manager (not really my cuppa) and he's definitely taller than Hiddleston and Laurie. Probably a good yardstick to compare the difference between those two. He's got a little bit more over Tom then Hugh
Editor Rob: I thought in the Night Manager he could look 6ft 3-3.5 range.
Rampage(-_-_-)Clover
said on 10/Jun/17
He really looks 6ft2 range w/h Rob.
Editor Rob: Rampage, I think Petrie has a near 5 inch eyelevel.
Slothee
said on 9/Jun/17
Looks bang on 6'3" here! Maybe 6'3-1/8", but I don't see him over 7 inches on Rob.
joe###
said on 9/Jun/17
Rupert Young impression taller I think a bad angle of the camera rob?
Editor Rob: same camera Lady who took Daniel and Ricky shots, but I'd put him in that bracket with Gwendoline and Rupert.
He was close to 2 inches shorter than Daniel Naprous that weekend, all about 1-inch shoes...
Andrea
said on 9/Jun/17
I would have said more in the 189-190 range in the picture...
Arch Stanton
said on 9/Jun/17
Looks a bit like Charlton Heston in the small image on the side before you click it!
seb1.91
said on 8/Jun/17
wow he is a tall guy, something that i can see here (and a lot of users will do) is that he has a big head, rob how tall do you think a guy whos eyeline is at (1.75 - 1.76) ?
Editor Rob: 189-190 or 191 if they had a very low eyelevel.
Mr. Prez
said on 8/Jun/17
He looks 6ft 4 here.
joe###
said on 8/Jun/17
looks maybe 6´2
Editor Rob: Petrie looked a solid 6ft 3 range, I'd put him in the same bracket as Gwendoline Christie...

Johnson
said on 8/Jun/17
@Rob why does he appear 189 with you??
Rampage(-_-_-)Clover
said on 8/Jun/17
Rob, does he really look a strong 6ft3?
World Citizen
said on 8/Jun/17
Looks about right. 17, 18 cm taller than you.