Andre Drummond's Height
6ft 9 ¾ (207.6 cm)
American basketball player, who has played as a Center for the Detroit Pistons. In a Sports Illustrated interview he said
"I've been lied to my whole life. I'm not seven foot, I'm about 6'9", 6'10", around that area. It's fine, I really don't care if I'm not as tall as everyone says I am. I'm doing fine"
.
At the draft he came in at 6ft 11.75 in shoes and without them 6ft 9.75.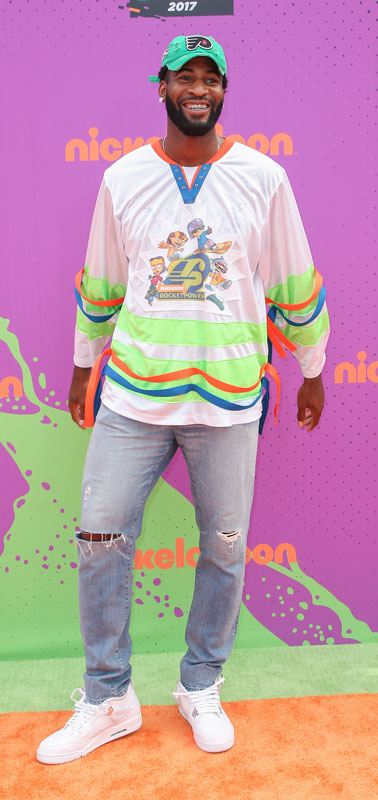 Photos by PR Photos
You May Be Interested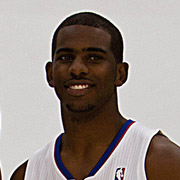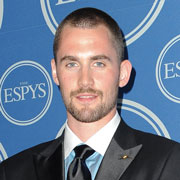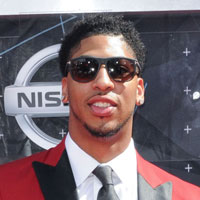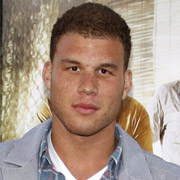 Add a Comment
29 comments
Average Guess (11 Votes)
6ft 9.89in (208cm)
5.9 legit guy
said on 11/May/20
@Editor Rob,could you expand your basketball shoes video list ? They are awesome
I would like you to measure how much gain height do Lebron 15s give us !
I was wondering which pair of basketball shoes could have used Drummond to gain 2inches

Editor Rob
I think some big sizes like 12-15 will give a little fraction more than the size 8-9 range.
Hanov
said on 24/Mar/20
2 inches of shoes!
Jean214
said on 14/Mar/20
6'9.75 100%
Canson
said on 3/Mar/20
@Robbe: that raises even more suspicion as to whether that's a morning measurement for Embiid. Drummond's looks like one being I see more between Blake Griffin and Deandre Jordan than I do between Drummond and Griffin. Jordan's looks like an afternoon measurement
Robbe
said on 9/Feb/20
About 2in shorter than 6'11.75 Joel Embiid
Click Here
Nik
said on 1/Nov/19
I'm 5'7.25" and I echo every word Andre Drummond says!
Canson
said on 22/Oct/19
@Rob: I think 6'9.75 for AD. Durant May dip under to 6'9.25 the more I see. I didn't realize how much taller he is but AD has a fro so that adds to it
joe###
said on 17/Oct/19
rob, who maybe dermarcus cousins is 6'9.25 would put Anthony davis in 6'10 flat

Editor Rob
Davis at 6ft 9.75 - 10 range is possible, I think he looks taller than someone like durant, I'd say about half inch so 6ft 9.5 durant and 10 davis
joe###
said on 15/Oct/19
rob, would you like to know your estimate for the height of dermarcus cousins?

Editor Rob
He can appear a bit shy of someone like anthony davis
Canson
said on 31/Jul/19
If he said 6'9/6'10 he likely isn't 6'10". 6'10 LaMarcus Aldridge is taller than he is. And KD measured 6'9" not 6'9.75.
GreyV
said on 29/Jul/19
With 6'9" Gallinari:
Click Here
My Guess is 6'9.75", same as KD. Maybe 6'10" at his tallest, but I don't know.
Nik
said on 10/Jun/19
It's great that he is honest and that he is doing fine!
Nik
said on 9/Jun/19
I like his above comments!
Canson
said on 23/Oct/18
@Junior: I could buy someone being 3/4" less. They measure an hour or less after waking and if busting a gut it's simple. Not to mention NBA combines are 1/4" 1/2 and full increments no 1/8". So who is to say a guy isn't 6'9.51 or 6'9.55 and gets rounded up to 6'9.75. They will give whatever benefits the player as money is on the line. While I don't buy he is that low (6'9"), I could easily buy 6'9.25 or 6'9 3/8 for Drummond. Davis strikes me as 6'9.75 not 6'10 flat. A rookie Davis measured 6'9.25 pre draft meaning he could've been something like 6'8.5-.75 at a low depending on how precise. I see Davis having grown an inch. When Kimmel measured him it's debatable as to whether full 6'11" in shoes. Even if, a sneaker like he had on would put him around 6'9.75. I could buy Davis 6'9.5 to be honest as well. Lamarcus Aldridge measured bang on 6'10" and looks taller. Aldridge looks a full 6'10" with Tim Duncan or Greg Oden
Junior Hernandez 1990
said on 31/Aug/18
I mean Anthony Davis lowest could be a strong 6'9.75" not more. Chris Bosh look the most solid 6'10 of almost all 6'10 claim players.
Junior Hernandez 1990
said on 28/Aug/18
@Canson 6'9 is 205.7cm i wouldn't put Drummond 3/4 lower than what he measure. He deserved 6'9 1/4 (206.4cm) at worst 6'9 1/8 (206). I don't see many players were 3/4 off draft height most of them look 1/2 lower at worst. CP3 look 5'11 at first more i look into him he could look 5'11 1/4. Blake Griffin look to measure busting a gut 6'8.75" most likely 6'8.5" holding awhile and look between 6'8-6'8 1/4 look a solid 8cm taller than Kobe. Anthony Davis are one lucky fellow who grew an inch for draft height could hold 6'10 or a fraction at his low because most solid 6'10 i would go with Chris Bosh through comparison with many 6'10 claim players.
Canson
said on 10/Jul/18
@Junior: he may be but Drummond measured in the AM as every year since 09 has been. Not sure if he's that tall. I could buy Howard being 6'9.25 perhaps. But at times 6'9" looks like it's max for him as well
Junior Hernandez 1990
said on 3/Jul/18
So Dwight Howard grow and he was now the same height as Andre Drummond?
Canson
said on 17/Jun/18
@Joe: odd thing is that Drummond is listed shorter here. But Lamarcus is definitely a 6'10 range guy. Maybe 6'10 and change but still taller than both.
Junior Hernandez 1990
said on 16/Jun/18
Honest quote by Andre. 1/4 taller than Durant.
joe###
said on 16/Jun/18
Canson
I agree that they looked the same height they can this a little smaller than that with lamarcus
Rampage(-_-_-)Clover
said on 15/Jun/18
2in basketball sneakers?

Editor Rob
He must have forgot to take out his orthopaedic inserts, I've never seen any basketball sneaker give 2 full inches.

Or maybe he bust a gut and the guy measuring rounded up slightly?
Canson
said on 15/Jun/18
@Rob: another guy who deserves a page is Metta World Peace. He is listed at 6'7" but Reggie Miller says he's "his height" around 6'5-6'6 on tv then Metta came out here and said he's 6'5 1/2" after Big Boi inquired about his height. I can believe maybe Christian's height max of 6'5.25 next to Kobe
Click Here

Editor Rob
Thanks for pointing out his quote, at least he is not over that mark.
Canson
said on 15/Jun/18
@Joe: maybe it's the camera angle but in other pics Drummond and Davis are the same height max. Drummond if he didn't grow since the draft, is likely 6'9 1/4-3/8 and Davis was 6'9.25 when drafted so 6'8 3/4-7/8 since they're morning measurements. To me Davis did grow but more likely just 6'9.5/.75 since he's barely taller than Boogie who measured 6'9.5 (actual 6'9).
Canson
said on 15/Jun/18
You have to remember NBA pre drafts are in the morning about an hour out of bed. He would likely be closer to 6'9.25 at a low. Maybe he grew and is 6'9.5 but hard to see more when he's clearly shorter than Lamarcus Aldridge
Canson
said on 15/Jun/18
@Joe: he actually looks slightly taller than Davis or the same height at worst. I think Davis is overlisted and that's drummond at a low would be 6'9.5ish.. I could say same for AD
joe###
said on 15/Jun/18
just slightly smaller than Anthony Davis
Peter175
said on 15/Jun/18
What shoes is he wearing if they add a full 2 inches?
My boots add 1.5 and feels like so much extra height

Editor Rob
Kim Jong elevators by the sounds of it.
Paul NS (6ft 0.5)
said on 15/Jun/18
What the heck at that shoe measurement. Was he hooping in logger boots?