Andy Ruiz Jr's Height
6ft 0 (182.9 cm)
Mexican-American professional boxer, who is a World Heavyweight Champion.


You May Be Interested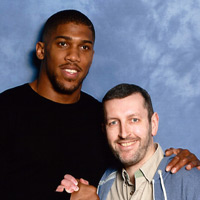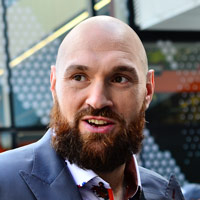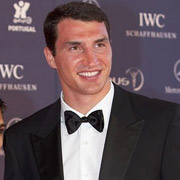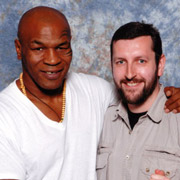 Add a Comment
75 comments
Average Guess (32 Votes)
5ft 11.78in (182.3cm)
Yang (5 footer 8, 173)
said on 12/Nov/19
He always looks like about 5ft 11 quarter range heavyweight boxer when standing next to Anthony Joshua aka British Black heavyweight boxer....
Tall In The Saddle
said on 12/Nov/19
@Rob - nice video. I think Louis was more in the realm of 6'1.5 - 6'2". Even in older age he appears to stand that relative to Ali and other later fighters like Patterson, Liston, Frazier, Chuvalo, Quarry etc.

Editor Rob
I wouldn't disount 6ft 1.5 for Joe
Desky
said on 10/Nov/19
Could you do an illustration with him against the height chart with another fighter we know the height of, eg Parker, AJ etc?

Editor Rob
Funny you should ask because I was working on a short boxer comparison video, so I'll take a couple and put them into a single image for you
Ruiz Jr
with Tyson/Fury/Joshua/Ali
[Update: Here is the
Comparison Video
with a few others.]
movieguy12
said on 10/Nov/19
Are you sure this guy is a flat 6ft. I think his heavy set physique might be deceiving. Up close and in person I get the feeling that he might be taller than this. Admittedly Joshua did look a lot taller in the weigh in at the last fight though so I might be wrong and Ruiz is 6ft no more or less.
Aar?n R
said on 4/Nov/19
Seems legit, how tall is canelo rob? My guess is 5'7

Editor Rob
Under 5ft 8
Emil
said on 3/Nov/19
He's honestly struggling to look more than 1.5 inches taller than Tyson in the pic linked down the page.
But he can still pull 6'0 off, so I'll give him that
Tall In The Saddle
said on 30/Oct/19
Ruiz Jr - yes, 6 feet flat at best.
The weight loss claim for the upcoming rematch with AJ is either a scam or at best an originally legit goal that wasn't achieved - as per available sources (sans obvious photo shop) Ruiz doesn't look notably lighter. Given the complexion and result of the first fight one would guess that AJ will modify his strategy looking to stay well out of harm's way and maximise his height/reach advantage over a number of rounds, picking Ruiz off - with the hope that Ruiz will slow and perhaps gas badly - perhaps using Lewis v Tua as a blue print - but AJ is no Lewis. Enter the Ruiz weight loss claim - a contrived shout out to the AJ camp that an alleged lighter Ruiz has the chase covered and is up for the long haul.
In their first fight Ruiz appeared to have AJ rocking and reeling with almost every connection - not like the one punch KO losses that Lewis avenged. Very tough for AJ to reverse the result unless he can stop Ruiz early which would require an aggressive approach from the outset which invites the obvious risk of being blown out all over again.
Mickie
said on 28/Oct/19
@ Harry Sachs - lol. Yes they are bigger today. The top guys. Taller and heavier. Compare Fury, Wlad, Vitali, Joshua etc to guys like Ali, Frazier, Foremam, Rocky M, etc. I'm not saying today's guys are better or worse but objectively the height and weight of the heavyweight champions has trended upwards. Any real boxing fan OR casual can tell you that. Only someone who doesn't know anything about the sport would tell you otherwise.
Harry Sachs
said on 25/Oct/19
Also @mickie the casual boxing fan. You brought up Lennox Lewis. A boxer who turned pro in the late 80's. Nobody consider him being 6'4 1/2 a super heavyweight. Tyson Fury is 6'7. There were tons of guys that height in the 80's and 90's and nobody consider that to be a super heavyweight. There were tons of 6'6 guys like Jack O'Halloran, Al Jones, James J Beattie ect and nobody called them a super heavyweight.
Joshua just got knocked out by a 6'0 tall Andy Ruiz. As a amateur 5'11 Mihai Nistor knocked out Anthony Joshua. The 6'6 Deontay Wilder was dominated and dropped by a 6'0 tall guy as a amateur.I always found it funny when casuals like you keep bringing up wrong information because you heard somebody on TV say it.
Harry Sachs
said on 25/Oct/19
@mickie you are a casual fan. Lol todays heavyweights aren't bigger. They are fatter. Learn the difference between being fat and being in shape. There have been tons of 6'5 plus heavyweights since the 70's as I typed over and over again. Casual fans like you will just repeat something because you heard somebody else type it.
geslan
said on 18/Oct/19
@Mickie They are too tall. Being tall is fine but they look overweight and slow its kind of boring. AJ got too much muscles for his frame he looks robotic. I think tall people can only pack that much muscle/fat if they are built like Hafþór Júlíus Björnsson from game of thrones. Otherwise they look like lanky guys who packed too much muscles and makes them uncoordinated.
That's why the average mr Olympia bodybuilders is like 5 foot 7.
Mickie
said on 14/Oct/19
@Robbe - if Andy is a lift wearer, it would explain how he managed to look taller than 6'1" in sneakers with a barefoot AJ but has looked more 5'11" range with him at other times.
Mickie
said on 14/Oct/19
@geslan - today's heavyweights are bigger guys, but yeah not all of them are elite skill set types. Personally I think Wilder and Fury are both better than AJ, but that's just me.
geslan
said on 12/Oct/19
@Mickie I think what he is trying to say is that the heavyweight division is not what it used to be. The skill level is very low compared to the past. 6 foot cruiser weights might not want to move up for different reasons and not because they cannot compete with heavyweights. Andy ruiz showed that a world class natural 6 foot cruiserweight boxer who is overweight can beat the best heavyweight boxer alive today.
Robbe
said on 11/Oct/19
Im pretty sure Andy is a lift wearer. He cant be this tall with 6'7 Dimitrenko.
Click Here
Somebody suspected Dimitrenko is not 6'7, but i don't think so. He looked the same height as 6'7.5 listed Adrian Granat. Also, he doesn't look shorter than 6'7 listed Tony Yoka.
Click Here
Andy wears often thick sneakers, with probably 1-1.5in lifts. He was almost the same height as Joseph Parker in the weigh in. Parker though barefoot, but anyway, Parker is a legit 6'3 barefoot, Andy cant be more than 6'1 in sneakers. Yet he was almost the same height as Parker. With similar shoes Parker is 3in taller. With Dimitrenko he also looks close to 6'3 lol.
Daniel T. Wells
said on 10/Oct/19
Click Here
Rob, how tall does Dawejko look with Ruiz

Editor Rob
Somewhere in 5ft 9 range is possible
Mickie
said on 5/Oct/19
@c-mo I agree, but only about the part that your mind cannot be changed lol. I don't think there is an objective ideal height for life, as different people are going to prefer different pluses and minuses of a given height. Objectively I think it's obvious that 6'0" is shorter than the ideal fighting height when you consider how many taller champions there are and how taller heights are rare in the population. But I doubt either of us switch our views.
Andy at 6'0" is correct btw.
c-mo
said on 4/Oct/19
@ Mickie
only because 6'0 is the ideal height for fighting it doesnt mean that taller heights are bad for fighting . and there are also advantages of being very tall itself like reach advantage and you can weigh more without being fat and weight is an important factor in fighting . but a 6'0 guy has the advantage of brawling it out in the inside like andy did with joshua for example .
btw. you should look up Igor Vovchanchyn . he is around 172cm or so and was a heavyweight kickboxing and mma pioneer and he beat a lot of tall men
he hasnt lost often and when he did it was mostly due to grappling/submissions since he is a predominantly stand up fighter
his Kickboxing record
Total 63
Wins 61
By knockout 48
Losses 2
--
his Mixed martial arts record
Total 71
Wins 59
By knockout 41
By submission 10
By decision 8
Losses 10
By knockout 1
By submission 6
By decision 3
Draws 1
No contests 1
---
so as you see even a 172cm guy can be a ferocious heavyweight
look at Daniel Cormier who is a weak 5'10
Mike Tyson 5'10
James Toney 5'10
...
6'0 is MORE than enough . it is the best height for life including for fighting and nothing will change my mind about it
Sampex
said on 3/Oct/19
5'11.5- 5'11.75
Mickie
said on 3/Oct/19
@ c-mo I think it's rather logically inconsistent to say that 6'0" is the ideal height for fighting and then say you didn't say being taller than that is a disadvantage.
c-mo
said on 1/Oct/19
@ Mickie
no you didnt understand what I am trying to say
the very tall men will often be naturally heavier than 6'0 men especially when steroids are in the game . thats why there are a lot of tall men in the heavyweight division and when there are so many really tall men in the heavyweight division it is just natural that most top fighters will be very tall and you will have some exeptional people among them who will be the best .
most 6'0 men will go to middle to light heavyweight
I also didnt say that being very tall is a disadvantage btw. ...I dont know where you got this from . what I am saying is that in general around 6'0 is the best for fighting because at that height you are tall enough to have a reach and weight advantage over men shorter than you but you have better agility and a lower center of gravity and can brawl inside with taller men which will make it problematic for them
but the disadvantage of being 6'0 and heavyweight is that you have to constantly pressure fight and also that you are very heavy for your height . but if you are a broad built and heavy guy at 6'0 like Evgeny Romanov or Andy Ruiz Jr you are very dangerous even for men who are 6'7
Robbe
said on 1/Oct/19
Andy is always standing at his very best in his shots. Obviously he wants to look as big as possible, cause he knows he's quite a small for a heavy weighter. Im not so sure if he's really 5cm taller than Tyson. In the latest pic he looks barely 5cm taller, but Tyson is standing very relaxed, while Andy is giving his best, as usually.

Editor Rob
He does have a tendency to raise his eyelevel a fair bit in photos.
Big T
said on 30/Sep/19
Looks a pretty good 6' imo with Mike Tyson. This is a fair listing.
Duhon
said on 30/Sep/19
Ruiz and 5'10" Mike Tyson
Click Here
Mickie
said on 28/Sep/19
@c-mo I understand what you're saying, I just don't think it makes any logical sense. Saying most 6'0" fighters are light-heavyweights doesn't make them better fighters, especially since they would lose to the heavyweights. If you want to find the BEST fighters, you have to look at the heavyweights. It's simple.
The last 2 decades saw Champions like Tyson Fury, Deontay Wilder, Anthony Joshua, Lennox Lewis, and the Klitschko brothers. Given how many fewer men there are in the population with their heights than there are 6'0"-ish guys, this would be basically statistically impossible if their height was a disadvantage.
If you look at the top heavyweights over the past 2 decades it seems like 6'5" - 6'8" range is closer to what you could call ideal, rather than 6'0". There are so few men in the population 6'5" - 6'8" compared to those say 5'10.5" - 6'1.5" (to keep the range of inches the same) yet we see more heavyweight champions (read - the best boxer in the world who would beat anyone in the lower weight divisions) in that taller range.
The important distinction - like I mentioned before - is that 6'0" like Andy Ruiz is still tall enough to give you a chance. Especially because other attributes like your quickness, technical prowess, toughness, and power are more important than just looking at the height of a boxer. Mike Tyson showed it was possible even in the 5'10" range with the right gifts.
c-mo
said on 26/Sep/19
@ Rob
sorry I think the post I am talking about is already there . I mixed something up in my head my bad
@ Mickie you dont want to understand it seems lol
c-mo
said on 25/Sep/19
@ Rob
I have posted a comment to Mickie but it doesnt show ....can you please display it

Editor Rob
I never saw it come through, so try again.
Johan 185 cm
said on 25/Sep/19
Importer said on 21/Sep/19
@Johan 185 cm
Technique Size
---------
I don't mean reach/height but his actual physical condition. Has actually got me interested in boxing again.
Mickie
said on 23/Sep/19
No way OBJ is taller. Especially if you factor in that the angle looks a little crooked on this photo robbing Andy of a little height.
Myself
said on 22/Sep/19
@A Legend
It's true, but they redirect to another source...
viper
said on 22/Sep/19
OBJ is taller If he stood straight
Mickie
said on 21/Sep/19
Andy is easily taller than OBJ there lol.
Importer
said on 21/Sep/19
@Johan 185 cm
Technique Size
Emil
said on 21/Sep/19
@rando182
Andy could look a bit under 6'0 next to 5'8 Crawford, but Crawford also seems to have a significant footwear advantage in that picture. Like 0.75 inch or so
viper
said on 20/Sep/19
He's 5-11.
Hell 5-11 Beckham looks like he would be taller than him in the above pic wearing sandals no less
Johan 185 cm
said on 19/Sep/19
Have to admit I took one look at this guy and thought ..huh he is the champ? Joshua looking like some kind of greek god and this guy who looks like he camps out on his couch with a bag of nachos.
Just goes to show not to underestimate anyone and sometimes david does slay goliath.
Looks around a flat 6' next to weak 6'6 Joshua.
rando182
said on 18/Sep/19
Looks under 6'0 with Terrence Crawford:
Click Here
Mickie
said on 17/Sep/19
I don't see how anyone could say 6'0" is the optimal height for a boxer. Remember - heavyweights are the best fighters. This has nothing to do with era - lighter fighters are welcome to step up to heavyweight - but they seldom do that because they are not capable of competing against them.
Sure there are heavyweights near the top of the world who are under 6'2". But when you have 90% of the world's top 20 heavyweights are in the top 10% of the adult male distribution of height, it clearly indicates optimal height is in that top 10% rather than slightly below it. If there were as many 6'6" men in the population to draw from as there are 6'0" men, you would see an even more dramatic distribution; but in real life 6'6" guys are much rarer so the odds are lower finding one blessed with the exceptional skills - leaving some chance for the 6'0" champion who is a more exceptional talent. Like Andy Ruiz.
Ruiz is A heavyweight champion rather than THE heavyweight champion btw. That's yet to have been settled. I look forward to him fighting Wilder or Fury, provided he wins the rematch with AJ.
A legend
said on 17/Sep/19
Rob, the influence your website has is crazy; Google has now changed Andy Ruiz from 6'2 to 6'0.
Harry Sachs
said on 15/Sep/19
It is funny reading comments from casual boxing fans. Le--t me explain this too you casuals. Foreman turned pro in 1969. Wladimir Klistchko turned pro in the 1990's was champion up until a few years ago. Foreman and Wlad actually fought fought some of the same fighters. The fighters who fought both Wlad and George have stated that Foreman punched harder than Wlad. Fighters who faced/sparred both Wlad and Deontay Wilder have stated that Wlad punched. Harder.
Second the average height for a American mane in the 80's up till this day is 5'10. So people in this country aren't getting taller.
3rd in boxing there has been tons of 6'4 plus heavyweights from the 70's up till this day. Nobody ever referred to being 6'4 as being a super heavyweight until guys on these boxing shows started saying this recently.
4th most heavyweights today are just overweight. Which is why the heavyweight division is so bad.
5th there is no heavyweight height division. There is a heavyweight weight division. So being a taller heavyweight doesn't make you a better fighter. If anything it makes you slower and more clumsy.
In any case Andy Ruiz is around 6'0 tall and is the heavyweight champion of the world after beating the 6'5 or so Anthony Joshua.
c-mo
said on 15/Sep/19
@ Mickie
I already explained to you that most 6'0 boxers will go to middle weight or lightheavy - cruiser at most
it is just natural that you have mostly very tall men in the heavyweight division especially since steroids are commonly abused
it doesnt mean that 6'0 is not enough (in fact it is the best height for fighting imo as I said ) . there are also a lot of very tall fighters who are not that good in ranks ....the few very tall fighters like fury , wilder , joshua are exeptional people ....they are like 1 in a billion kind of people who are that good and that strong
and even nowdays you have many boxers below 6'2 in heavyweight . ruiz being one of them and he is the champ
Mickie
said on 10/Sep/19
Out of boxrec's world top 20 heavyweights (definitely not a perfect list imo but should give some sort of idea) we have:
2 guys under 6'1" (just Ruiz and Rivas, although Ruiz is billed above this range we know it's nearly certain he belongs here)
9 guys from 6'1" to 6'4"
9 guys over 6'4" (It would actually be 10 guys in this category and 8 in the former if I counted billed 6'4.5" Kubrat Pulev here, but I am not sure if he is really over 6'4").
The portion of the young male population that is over 6'1" in the western world is probably no more than 10%. Yet they make up 90% of the top 20 ranked heavyweight boxers.
The portion of the young male population that is over 6'4" in the western world is probably less than 2%. Yet they make up 45% of the top 20 ranked heavyweight boxers.
Advantage goes to the tall, in this sport.
Animus
said on 10/Sep/19
He is probably 182-183cm - he looks like he could be a bit shy of 6'0, but it's tough to tell with his body type. Impressive that he's able to compete in heavyweight boxing with that frame.
Mickie
said on 10/Sep/19
And just to add in - I don't think 6'0" is too short to have a chance at heavyweight today. But I think "ideal" is much taller. The 6'0" fighters in lower weight classes would do worse if they moved up in weight, not better. A good heavy weight will beat anyone in the world other than perhaps an exceptional cruiser weight.
Mickie
said on 9/Sep/19
@c-mo - I think if 6'0" was ideal, we would see the division dominated by guys around that height. There are so many more slightly above average height men in the world than there are towering giants, yet you see the majority of the top heavyweights are well over 6'0". That tends to suggest it's a rather crucial advantage.
6'0" may well be the ideal height for a light-heavy division fighter or something, as once you start talking about weight classes the taller guys won't be able to function well at as low of a weight. But for the modern heavyweight, it seems like the prototype has shifted more towards guys who are above 6'5". In the old days there were a lot more guys at the top of the divison in the 6'0" - 6'4" range, but it seems like most of the time the heavyweight belt holders in the last couple decades have been 6'5"+.
Emil
said on 9/Sep/19
@emre
He looks nowhere near 185 next to Joshua. He even struggles to look over 6'0
JMX178
said on 8/Sep/19
Was about to say how is he only 3 inches short than AJ when he is so much more shorter
YashVaman
said on 8/Sep/19
@c-mo 6 is great height but even if you ar 6'4 you wont have problems with clothes , beds , doors , busses , cars.
c-mo
said on 8/Sep/19
@ ajax509 and @ Mickie
you are not aware of certain things . people are taller nowdays than ever so it is natural that you have taller people in the heavyweight division ....the 6'0 guys often go to middle weight or light heavy weight .... or max cruiserweight but that is already stretching it . so there will be not many 6'0 men in the heavyweight division because they will cut weight to go to lower weight classes . but that doesnt mean that 6'0 is not enough for a heavyweight (and Andy is the best proof of it )
also nowdays many pros take steroids which will make them heavier and more muscular and that weight will make their punches harder
not to take anything from guys like klitschko but klitschko fought mostly against other tall boxers . ruiz would have most likely beaten him even in his prime . especially since klitschko has not the best chin for a heavyweight . you can not say that 6'0 is not enough for a heavyweight only because most heavyweights are not 6'0 . it is just natural that most 6'0 boxers will go to middle weight even before heavyweight
in the old days of boxing when there were no steroids the best boxers even in heavyweight were often around 5'10 - 5'11 . Rocky Marciano was 5'10 and was unbeaten heavyweight champion
go to boxrec and look up Turkey Thompson for example who was 174cm and check his bouts . he knocked out 191cm Lee Q Murray for example , and also 188cm Bill Petersen. look up his fights
also look up Obie Walker who was 5'8 - 5'9 . knocked out 6'2 Elmer Ray . look up Obies fights
even today there is a heavyweight who is 5'9 called Joey Dawejko (he is listed as 5'10 but he is rather 5'9 I analyzed it) ....he is not the greatest but he also beat a lot of tall boxers in the heavyweight division and he was Anythony Joshuas Sparring partner for the Ruiz fight . he has 20 wins and 11 wins by KO . he has 7 losses but only loss 1 by KO . and 4 draws . he is rank 51 / 1,297 which is not the best but it is definitely not bad . for a chubby 5'9 guy to be doing okay as he is in todays heavyweight division that is pretty good
James Toney is around 5'10 and he did well in heavyweight too . he beat 6'1.25 evander holyfield for example and holyfield is a great boxer
David Tua is 5'9-5'10 and he was a very good heavyweight ...knocked most of his opponents out and most of his opponents were taller than him . and he lost to lennox lewis only by points . if he would have been prepared better and had a better gameplan who knows maybe he would have won .
and at 6'0 you are taller than all these guys I just mentioned . Andy Ruiz is champion and he is around 6'0 . he beat Alexander Dimitrenko who is listed as 6'7 (but is probably rather 6'4 - 6'5) . he beat 6'6 joshua by KO ...I mean we are talking about joshua here ...the guy is a great boxer. in the amateurs 6'7 wilder was beat by a 6'0 guy by knockout . and wilder is really a nightmare of an opponent ....the guy is a machine
6'0 with a "proper" weight is the best height for fighting from what I can tell . because as I said you are more quick and agile than taller guys and when you go inside and brawl it is a problem for tall guys but you are taller than average and have reach and weight advantages over average height and especially short men
I also think 6'0 is the perfect height in general as I said . of course I respect your opinion and you dont have to agree with me
viper
said on 8/Sep/19
He certainly looks 5-11 Max in the above pic
Christian 6'5 3/8"
said on 8/Sep/19
@Mickie
It's similar to Daniel Cormier being 5'9"-5'10" in the heavyweight division of MMA. It's short, but not too short to be competitive. Or Mike Tyson at 5'10".
Lkkss
said on 8/Sep/19
Solid 5'11.75-6'0 guy.
Duhon
said on 8/Sep/19
The average Mexican-American male is 5'7", so he is quite tall among his community.
emre celep
said on 8/Sep/19
anthony looks 185 next to joshua
FOG_786
said on 7/Sep/19
Looksd 5'10 to me with Joshua
Voltaire
said on 7/Sep/19
His 6'2 listing from various sites is absolutely hilarious. He is nowhere near that.
rando182
said on 7/Sep/19
Fair listing, he tends to look around 6 inches shorter than Joshua. Though personally I think he's a bit under, like 5'11.5.
Myself
said on 6/Sep/19
Struggles for this mark...
Mr S
said on 6/Sep/19
Good listing. No way he is anywhere near the 6'2" he is normally listed as. Seems a humble guy though so I dont know if the 6'2" claim comes from him.
Mickie
said on 6/Sep/19
6'0" is definitely not an ideal height for a modern heavyweight - but it is tall enough to give you a chance. If you look at the Klitschko's, Wilder, Joshua, Fury, etc it is obvious that height is an advantage. Still Ruiz at 6'0", and a guy like Oscar Rivas who is likely under the 6'0" mark show you can be competitive in the modern era.
c-mo
said on 6/Sep/19
@ ajax509
you downgraded almost everyone on your list lol
----
@ viper
5'11 is too low for ruiz . there is more of a chance that he is 6'1 than 5'11 imo . but he is neither . 6'0 or 6'0.25 seems to be spot on
Gman39
said on 6/Sep/19
Glad he has been added. Agree with 6'0.
ajax509
said on 6/Sep/19
@c-mo These days, six feet is way to short to become an outstanding heavyweight champion. On December 7, Ruiz has to confirm his performance!
viper
said on 5/Sep/19
Grizz you're taller. I believe hes 5-11
viper
said on 5/Sep/19
He only looks 5-11 with 6-3 Josep Parker
Greg
said on 5/Sep/19
If he's 6'0 Jake Paul needs a downgrade. He looked over an inch shorter than him I would say maybe much over 5'10 next to him.
Mickie
said on 5/Sep/19
6'0" - 6'0.25" was what I ended up thinking after reviewing more pics. He can look under 6'0" at times, but unless he is a lift wearer (which you can't entirely rule out - the much taller boxer Wlad did it) his stare downs with AJ and Parker made under 6'0" look impossible.
c-mo
said on 5/Sep/19
thank you Rob for adding him ! really cool
--
grizz said on 5/Sep/19
So even a dude of my height has a fair chance in current heavyweight division. Cool.
---------
he doesnt have a "fair chance" ....he is the f***ing champipon lol . 6'0 is the perfect height . there is also another boxer who is 6'0 and is upcoming . his name is Evgeny Romanov ....he is very tough and has not lost so far as a pro and he knocked 6'7 deontay wilder out in the amateurs. he has 14 wins no losses and 10 KOs now as a pro . he will make it far I am sure ....in 2-3 years he might even get to top 5 ...top 10 for sure
of course fighting is not everything in life lol ....in fact boxing is a sport and fighting in general should only be done if it is absolutely necessary and if there is no way out and you have to protect yourself or your loved ones or something like that .
but 6'0 is great for fighting . you are tall enough to have not much if any weight disadvantage against taller men and have a reach and weight advantage over shorter men . you go in and brawl with tall men which is a big problem for them ...and you are more agile and quicker than taller men .
at 6'0 you are above average height but not too tall in any way . clothes , beds , doors , busses , cars , all no problem at all . great height for most sports , good height for dating because it is comfortable with women of almost any height , you can model at this height , still not tall enough to have problems gaining muscle mass , it is the ideal height
Mickie
said on 5/Sep/19
Yeah - this is about right.
ajax509
said on 5/Sep/19
I have Ruiz at 5ft 10.75, shorter than Kimmel and same height as O.Beckham. In the pic above he has footwear and stance advantage over Odell.
Out of bed-afternoon:
Valuev 208-206cm
Price 202-200cm
Breazeale 200-198cm
T.Fury 200-198cm
V.Klitschko 199-197cm
Wilder 198-196cm
W.Klitschko 196-194cm
Joshua 195-193cm
Lewis 193-191cm
Ortiz 189-187cm
Ali 188-186cm
Bellew 188-186cm
Parker 187-185cm
Usyk 187-185cm
Haye 186-184cm
Holyfield 186-184cm
Povetkin 186-184cm
Calzaghe 181-179cm
Ruiz 181-179cm
Tyson 178-176cm
Golovkin 177-175cm
Canelo 172-170cm
Mayweather 170-168cm
Pacquiao 165-163cm
Emil
said on 5/Sep/19
Thanks for adding him, Rob - agree with the listing
grizz
said on 5/Sep/19
So even a dude of my height has a fair chance in current heavyweight division. Cool.
Robbe
said on 5/Sep/19
Thanks Rob. 6ft is close enough. With 6'3 listed Josep Parker
Click Here
Redwing
said on 5/Sep/19
Oh man wicked add rob, does Andy Ruiz really claim 6'2 though??

Editor Rob
I am not sure he would claim 6ft 2 with a straight face...I think there's enough out there for this guy to call into question 6ft 1-2 boxing listings for him.