Anna Kournikova's Height
5ft 7 ½ (171.5 cm)
Russian Tennis Player. 173cm is her 'official height' direct from her website.

Photo by PR Photos
You May Be Interested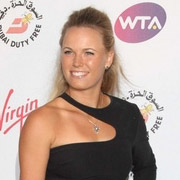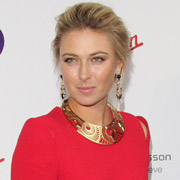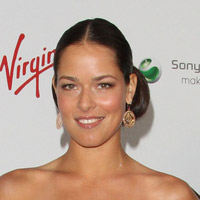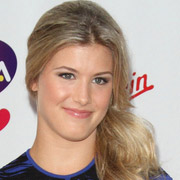 Add a Comment
65 comments
Average Guess (21 Votes)
5ft 7.95in (172.6cm)
OriginalAnon
said on 27/Jun/20
Anna with 6'4.5'' listed Marat Safin in 2003
Click Here
Nik Ashton
said on 9/Feb/20
I trust Rob!
khaled taban
said on 29/Nov/19
171.5 or 172cm
Nik
said on 24/Jul/19
If I was pictured with her so many questions would be answered
Lara
said on 15/Mar/19
She looks 1.72 m to me.
Sandy Cowell
said on 3/Jan/19
I knew Anna was tall and model-girl like, and that many fellas have a soft spot for her, but I had no idea she had such a pretty face! Wow!
5ft7.5.
Alex
said on 28/Oct/11
She is usually listed at 5'8 flat but she looks to be no more than 5'7. Still tallish for a girl
Rob, the picture with Anna and Rachelle doesn't show now

Editor Rob
I think it was deleted when glenn's were removed
lorne
said on 12/Oct/11
HA! Looks no where near that if that Rachelle is 5ft6.
guyfrommars
said on 16/Aug/11
She used to wear 5-inch or more heels ocassionaly, so 6'1" isn't impossible for her. Barefoot, she just a little below 5'8".
mememe
said on 11/Feb/11
i think she is way taller than her official height becuase she only looks around 4 inces shorter than enrique without heels and him with big shoes. i honestly thought she was around 5'10 becuase there should be a big difference in between 5'7 and 6'1 and i just dont see that with this couple so either enrique is shorter or she is taller
Lovisa
said on 2/Apr/09
She was asked in her website in "Ask Anna" section what is her real height, and she answered it is 1,75cm.
She certanly doesn't look that tall to me.I would say she is 1,70 judging by the pics, but why would she lie?!?
So maybe she really is 1,75cm tall.She's definetly not smaller then 1,70cm.
cj
said on 1/Jul/08
Ana is gorgeous about 5'8, justin gimelstob slated her in a few articles which was out of order, ana has a young cousin korolev who play atp he's 20 i think he's cute but very low key in comparison to ana, gimelstob sucks always did and he actually played korolev on atp tour and lost so haha go evgeny, so i believe its 1-0 kournikova, eat that justin
C.
said on 22/Dec/07
With that pic, this estimate here is dead on. She can look 5'8", but it's kind of strange that she would be listed as 5'8" 1/4. That's just bizarre. Either round her down to 5'8" or up to 8" 1/2. Most likely she's shorter, since without the heels and standing up straight, she'd be around 5'7" 1/2 next to Rachelle (who's very cute and pretty!). And Enrique at around 6'1".
Alex
said on 8/Dec/07
Why isn't the fan picture of Anna and Rachelle on top of the page?

Editor Rob
it is now.
Anonymous
said on 23/Nov/07
another piece of info about Kourny, i used to bump into her every summer in Moscow and New York for a few years in a row when she was a kid, and in the year between when she was 14 and 15 she grew a lot and went from around 5'5 to 5'8 and i thought she's going to be really tall. But the next year ('97, after she became famous) from 15th to 16th birthday she hadn't grown any taller. I would guess that after i saw her that summer when she had recently turned 15, she only grew another 1/2 inch at most which i guess is normal for a lot of girls...
Anonymous
said on 21/Nov/07
I seen her face to face, she was about 1-1.5 inches shorter than me and she is something between 5'8 and 5'8.5 (173-174 cm), at least she was so when playing tennis 6-7 years ago. She might have lost 1-2 cm since that time.
Alex
said on 28/Oct/07
I never though as tall as 5'10. 5'8 yes but with the picture of her and Rachelle she appears no more than 5'7.
Alex
said on 22/Oct/07
Enrique looks more 6'1. He has about 7 inches on Rachelle.
Alex
said on 22/Oct/07
Anna is actually listed at 5'8 1/4 but you'd figure why would they inflate up to 5'8 1/4 instead of just giving a whole number but she did always pass for 5'8 to me.
Now I read Rachelle said she was in heels so 5'7 flat is more likely I think but I can't see her under 5'7. Shes tall for a girl.
Alex
said on 22/Oct/07
Anna looks at least 5'7 1/2 with Rachelle.
mj23
said on 18/Oct/07
i've seen anna in Turkey autoshow for kia, and she's taller than me, she was wear heel and she's not under 1.83. without heels she's 1.73
Anonymous
said on 2/Sep/07
But really she actually could be 172cm-173cm.
truth
said on 21/Aug/07
oh wow, nice picture Racehlle! Anna is gorgeous and you are too!
Jason
said on 23/Jun/07
I've already posted back to you guys but it didn't go through. Don't ya hate it when that happens? But yeah, I did think 5'7 1/2'' from this page (when she was listed as 5'8'' here! :P), but 5'6 1/2''-5'7'' sounds like it now. I figured Enrique was every bit of 6'1 1/2'' from reading 6'1 1/2'' Jonathan Ross (UK talk show host) carry on about his height as much as he did.
Rachelle
said on 21/Jun/07
I didn't think he looked 6'2. 6'1 seems about right.
Rachelle
said on 21/Jun/07
I didn't think he looked 6'2. 6'1 seems about right to me.
glenn
said on 21/Jun/07
to me anna was 5-6ish as well.i saw enrique look 6-2 years ago.now seems 6-1.
Rachelle
said on 21/Jun/07
5'6. I do not believe Anna is 5'8 either. She had heels on. I think she is about my height, maybe a little taller. So I'd say she is about 5'6.5

Editor Rob
with heel even small lean should look bigger, what about the other guy in the pic, what did you and glenn think of his 6ft 2 claim?
Jason
said on 21/Jun/07
How tall are you, Rachelle?
glenn
said on 20/Jun/07
anytime rachelle.
Alex
said on 17/Nov/06
Again in the picture Rob posted on May 22 2006 is a good picture as it shows both full bodies. If this guy is really 6'1 which he very well might be just by looking at it then that puts Anna 5'7.5 at least and maybe 5'8.
Mah
said on 9/Aug/06
another one here's dave from foo figthers 6'ft she i swearing abt 2 inch hell i cant get the heel image but i saw it she looks abt hardly 5 '7 to me ..so anyways ha a look
Click Here
Mah
said on 9/Aug/06
Click Here
i dont know people she looks short beside 5'10 John McEnroe
Alex
said on 1/Jun/06
Her official site has her at 5'8.25 or 5'8 1/4 on her profile page. I do think Anna is possible 5'8 but shes nothing under 5'7.5 either.
Alex
said on 1/Jun/06
Andre Agassi is listed 5'11 is most places and could be it. If he is then Anna is a solid 5'8 girl which I always saw her as. In the picture Andre's head is a bit leaned in but straight up he'd be about 3 inches taller.
Alex
said on 1/Jun/06
Rob if that guy is a legit 6'1 then Anna is def 5'7.5-5'8.
Alex
said on 1/Jun/06
How tall is Andre Agassi though?
Anonymous
said on 19/May/06
Okay, I saw Clijsters together with Serena too and I saw that Serena looked a bit taller. But when I met them (not at the same time) Serena was 2/3 cm taller than me (I'm 172) and so was Kim. Kim is def. 174. But maybe my posture was off. I don't know, I'll have to rethink it.
rick
said on 21/Apr/06
I thinck Anna looks 173 near Andre Agassi.
Click Here
rick
said on 15/Apr/06
Yes ds, but I send a few pics to Rob where Serena was 1 inch taller than Clijsters. And I'm sure Clijsters is 5 cms smaller than Mary Pierce who's 178 and NOT 180. Davenport could be 188 because she looks 5 cms taller than Venus who says to be 6 feet.And you know Serena always looks 2 cms taller than Mauresmo. I don't thinck French player is only 172...
ds
said on 14/Apr/06
I agree with a lot of those heights, except Clijsters and Serena. I met Serena at the AO this year and when I was younger (too young to care about height). Serena is 174/175 and Clijsters is a solid 174 if not more than that. I actually think Davenport may be only 188cm, but 1cm is hard to tell. Ana is imo about 171cm, maybe 172.
Ujane, Moscow
said on 11/Apr/06
Enrique is not even 185cm I think, but Anechka(Ann) is about 172-3! Think still little for tall girl! Tall girl`s height starts with 177-178! The ideal height for woman is 180cm - first: it`s beautiful second: these girl got perfect height genes for the next generation! I`m 187-8cm so I plan my children will be 6ft 5-6in tall! Best wishes!))))))))))))LOL!
rick
said on 6/Apr/06
Yes and Anna always looks at least 2 inches taller than Martina Hingis who is 5'6"
Click Here
Click Here
Click Here
Click Here
You see, Anna couldn't be only 170 ! Not possible ! She's a good 173.
Alex
said on 6/Apr/06
Stiffelio, she could be as low as 5'7 but I find it hard for her to be under that. She always appears on the tallish side. 5'7-5'8.
Stiffelio
said on 3/Apr/06
No way is she 5'8". I saw her a few years ago at Madison Sq.Garden in NY and actually shook hands with her after her match with Monica Seles. I remember looking down to her and I'm only 5'8 1/2". I probably had 2" on her, so 5'6 1/2" to 5'7" should be her right height. On the other hand Seles was about 1" taller than me.
rick
said on 2/Apr/06
Again I agree with 173 cms for Anna . Here's some tennis heights = Hingis 167/168, Mary Pierce 178, Monica Seles 176/177, Serena Williams 176, Venus Williams 184, Amelie Mauresmo 174, Kim Clijsters 173, Jennifer Capriati 170, Lindsay Davenport 189, Elena Dementieva 180.
Alex
said on 28/Mar/06
Ann, its tough when you're 6-7 inches shorter than someone to estimate their exact height but it could be done. Anna isn't anything under 5'7 I can bet on that, but she may not be quite 5'8?
Rob, maybe 5'7.5 she could be?
Ann
said on 4/Mar/06
ok, this time i saw her again the day she was leaving for la -she was getting her hair done in a salon and my boyfriend came to pick me up and he came in as anna was leaving, so they stood at the door together for a few minutes, he is 5'9 and anna was at the very, very most, a half inch shorter. she had on flipflips. he held the door open for her, so he has a pretty good idea of her height!
ds
said on 1/Mar/06
Ok if you're 5'1" there is no way you can tell her exact height. The only avccurate way is if you are pretty close to the persons height. Even 4 inches is hard to tell. She can't be 174 judging from 167cm tall Hingis. She can't even be 173. This site is def. not accurate. Atleast not on some of the tennis players...
Ann
said on 28/Feb/06
ive seen her all over miami,. she is pretty tall. ive stood behind her in a grocery store and i was reaching her below the shoulders almost! (i am 5'1) id say she is about 5'8 1/2 or so.
ds
said on 24/Feb/06
I think it's beyond the obvious that Anna is not quite 5'8"
Alex
said on 23/Feb/06
Anna can def appear 5'8 but the lowest she can be is 5'7.
ds
said on 11/Feb/06
Okay so if Serena is 174-175 (I have met her recently) and Anna is 3 or 4 cm shorter. 171 cm I think she is, maybe 172 cm...somewhere between there...and 5'8" is tall, but not anything to be ashamed of. I mean I'm about 5'8" like 4 inches above the average (5'3.8") and well actually a little under (172 cm), and while I find that usually I am the tallest girl in all my classes except for 1 last and this semester b/c theres a girl over 6' in my school and a couple 5'10"'s, I am not taller than THAT many guys. And that makes 5'8" NOT too tall for a woman. Anyways put Anna at 171cm, judging from pics...
ds
said on 30/Jan/06
Okay I haven't met Anna yet. But I was actually at the AO and I met Serena and Hingis. I'm 172 and there was like 2 inches between me and Hingis so I doubt since Anna has only 3 maybe 4 cm on Hingis that's she's 173 when I'm 174. And Serena is like 174 cm. She was BARELY taller than me. And I had flipflops on. MAybe an inch taller, so I'm being generous. But she probably wasn't straight so I'll give her 174...
ds
said on 13/Jan/06
Um more like 5'7" maybe like 171. I mean have you SEEEN her next to Andy Roddick, she's below his head!!! She's NOT 5'8". I like to be exact to.
Anonymous
said on 13/Jan/06
So, 5.7.5" to 5'8". Look at her next to Quddus (MTV). He can't be more than 5'10". This is a very helpful tool for analyzing his celeb guests. I've already checked him by Amanda Bynes and Ashlee Simpson and already they are tons shorter than they proport.
http://editorial.gettyimages.com/source/search/details_pop.aspx?iid=53471701&cdi=0
Jason
said on 12/Jan/06
Serena is more like 5'8''. I always imagined Anna was taller than 5'8'', but I'm not really suprised. :)
Marc
said on 2/Jan/06
Serena williams is 5'9" (i thought she was taller) so 5'7" to 5'8" is accurate (leaning more toward 5'8")
rick
said on 8/Dec/05
I have a photo where she looks around 3 cms smaller than Serena Williams who is around 176. Yes she is 173.
a7xfan
said on 6/Nov/05
woooooooo ok, well regardless of the little disagreement goin on I think Anna is about....5ft 8. haha, this is a cool website. also just to add, some guys may like girls of about 5ft 10-some look like models. Look at Sharapova for example...
Kats
said on 27/Oct/05
Chloee, it makes no sense that you said it is narrow minded for G to say "I think 173 is tall for a women" when you also agreed with it. And you found the comment, "over 5'10 is pushing it" to be rude? WELL, you said, "5'11.5 isn't a perfect size for a guy." Just as you gave an opinion, he gave his. Many guys think over 5'10 IS pushing it, or downright too tall. Just like some girls think 5'11.5 isn't perfect for a guy. Get over opinions, because obviously you have them too.
Anyways, I have always guessed Anna to be 5'7.
Chloee
said on 21/Oct/05
OMG G tothe e ! Thats soo narrow-minded sayin thats it tall for a woman. Yeah it is tall but to say its pushing it if ur over 5'10 is a bit rude, Cos 5'11.5 isnt a perfect size for a guy. Most girls prefair a guy to atleast be jst over 6'.Am 5'8 myself n couldnt care less:P
TJ
said on 29/Sep/05
I saw her at a beach in Mexico with Enrique. They were both in flat feet. Two things struck me. In flat feet, he is nowhere near 6'2. But she is right around 5'8-5'8 and 1/2. She wasn't that much shorter than him.
A-Bomb
said on 1/Sep/05
Hmmm I wasn't going to mention this before but in January 1998 when I was 16 I went to the Melbourne Open and happened to see some of Kournikova training, or at least the tail end of it and she did walk past me while singing autographs. Now she would have been 16 and a half at this time which is why I didn't say anything because she could have grown since however, at that age I was 170 cm and she was most certainly shorter by about two centimeters. Now i've grown since then so I won't put it past her that she has too but 2 inches might be pushing it. Hell it may have even been 1999, I'm not sure anymore. Anyway there you have it.
G tothe E
said on 7/Jul/05
I think 173 is tall for a women, I mean the average is like 5"4.5 . over 5"10 is puhing it, I'm 5"11.5, and I like to be at least a good 2 inches taller than my girlfriends.