Anne Robinson's Height
5ft 3 (160 cm)
Peak height was 5ft 4 ½ (163.8 cm)
English Tv presenter from The Weakest Link, claimed in Mirror 2002: "I'm 9st 2lbs, and I'm 5ft 5ins". In the Daily Mail 2009 she is quoted:
"I'm only 5ft 3in"
although in another Daily Mail article she is quoted saying,
"At 56 I am 5ft 4 1/2in and 8st 10lb, though in my early 30s, when I was drinking and smoking, my weight plummeted to 6st"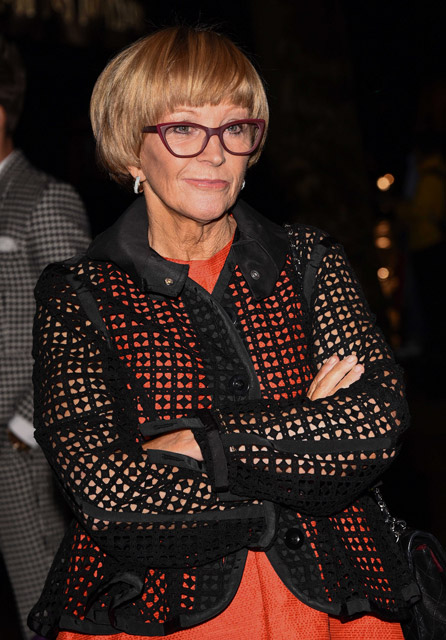 Photos by PR Photos
You May Be Interested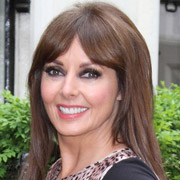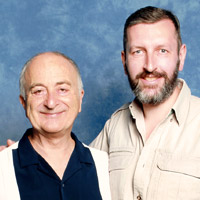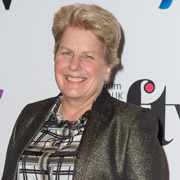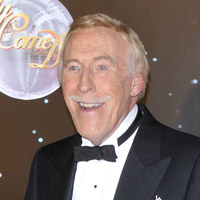 Add a Comment
14 comments
Average Guess (9 Votes)
Peak: 5ft 4.11in (162.8cm)
Current: 5ft 2.69in (159.2cm)
Miss Sandy Cowell
said on 15/Sep/20
Oh NO! Anne is now picking on a lorry driver and asking him whether he leans out of the window. The poor, unsuspecting driver replies, "Sometimes!"
Then Anne comes out with, "I thought so. Is that where all your hair has gone?" 👴
One day, Anne just might be billed by a contestant for an extra large therapy bill! 🤭💸
Miss Sandy Cowell
said on 15/Sep/20
There are some super-tall fellas on 'The Weakest Link' today, so Anne's put-downs should be interestingly height orientated. End of round one, and Anne is picking on a young 6ft2 bloke and calling him 'LITTLE'! Furthermore, she's made him say he's little because she says so - and he did!
😂😂😂
Anne gets 5ft4 peak prank height and 5ft2.75 for her current prank height. Yup, she's a prankster alright!
Miss Sandy Cowell
said on 23/Jul/20
When asked this morning on 'The Weakest Link' which relation the planet Earth is usually associated with, a man replied, "Venus." 😣
The answer, of course, was MOTHER! 🌍
Peak for Anne - 5ft4
Now - 5ft2.75
The guy who was voted off, was called by someone else, 'a good banker'.
My sentiments exactly!
Miss Sandy Cowell
said on 17/Jul/20
It's 4 in the morning and I thought I'd watch 'The Weakest Link' to see what sort of insults Anne Robinson had ready for her poor, unsuspecting contestants.
I particularly liked the one in which she asked a man, "Where did you get those stupid glasses from - Ireland?"
"No! I got them off the internet," he replied.
Then she asked him, "Did you get your girlfriend off the internet?"
😂😂😂
Peak height - 5ft4
Now - 5ft2.75
Miss Sandy Cowell
said on 28/Nov/19
I'm been watching Anne's 'Weakest Link' this week and she's had me it utter stitches! Now that I know that Anne is actually of average height, it goes down a bit better that she picks on the guys for their lack of height! She picks on people for any and everything, after all! 😂😉😂
In yesterday's showing, she wouldn't leave one guy alone until he said, "Why do you keep picking on me, Anne?"
I think her treatment of the next guy should have made the aforementioned fella feel a bit better. She said, "I haven't got much to say to you - you're too boring!" 😝🖕
I must say though, the questions are consistently easy, and when the contestants err, I feel a bit like Anne sometimes! 😤
Peak height - 5ft4.25
Now - 5ft2.75
Yes, I've gone up a bit. She wears VERY flat shoes!
Nik
said on 17/Oct/19
@ Sandy Cowell - I-N-T-E-R-E-S-T-I-N-G!
Miss Sandy Cowell
said on 26/Sep/19
🎁💐🎂🎉 Happy Birthday Anne! 🎉🎂💐🎁
Anne Robinson turns three-quarters of a century today. Congratulations to her!
Challenge TV are showing 'The Weakest Link' at 6pm on weekdays, just in case anybody wants a ganders at Anne's height!
I've said it before and I'll say it again, I really did think Anne was a mere 5ft! 🤔
Anyway, I will give Annie a Birthday guess of 5ft4 peak and 5ft2.5 now. 😁
🎁💐🎂🎉🎁💐🎂🎉🎁💐🎂🎉🎁💐🎂🎉
Sandy Cowell
said on 23/Jun/18
@ I'm almost certain, even, that I have heard her state it herself!
She gets 5ft2 now, 5ft3.75 peak!
Why would she day she's less? 😯 I scratch my chin in amazement!
Nik
said on 21/Jun/18
@ Sandy Cowell - Me too!
Sandy Cowell
said on 11/Dec/16
I truly thought she was 5 foot!
Reg
said on 30/Apr/09
Shanequa she's 5'5" with her high heels on.
Mike
said on 28/Mar/09
I watch the weakest link regularly and she`s no more than 5`2". She might even need one of the higher plinths were she to be a contestant.
shanequa
said on 30/Jan/09
Clearly shes taller than 5'2. She was on the sunday night project the other night and next to 5'10" alan carr in her 3"/4" heels there was only around 2" between then so i would defo say shes around 5'5"
Reg
said on 3/Sep/08
Sorry Anne your 5'2' met you on a show 2 years ago.