Ariel Helwani's Height
5ft 11 ½ (181.6 cm)
Canadian Mixed Marital Arts reporter. On twitter he once claimed to be
"5"11.5"
tall.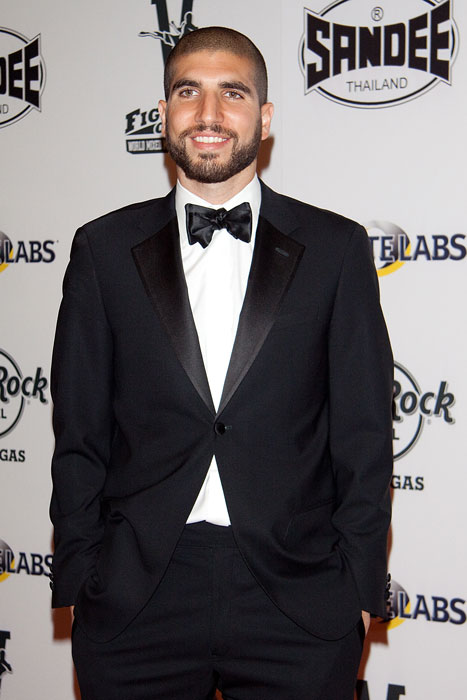 Photos by PR Photos
You May Be Interested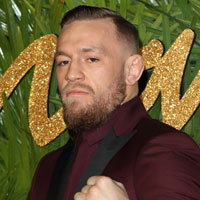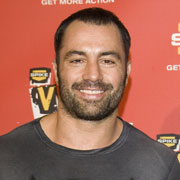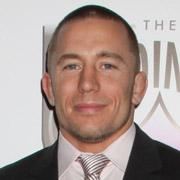 Add a Comment
14 comments
Average Guess (15 Votes)
5ft 11.42in (181.4cm)
saltyfish177cm
said on 3/Oct/19
Big Rob, how tall you think Ariel looks next to 5'9.5 Chris Jericho? Ariel is leaning in abit
Click Here

Editor Rob
Can look like he's a couple of inches taller
saltyfish177cm
said on 29/May/19
Big Rob, how tall could you put Gegard Mousasi, who is shown in the video linked below standing side by side with 5'11.5 ariel helwani?
Click Here
Gegard has been listed 6'1,6'2 in different organizations. he is a genuinely tall guy.
Guest66
said on 5/May/19
@saltyfish, Idk man, when Sonnen stood next to 5'11" Fedor I couldn't tell which one was taller, and Sonnen basically claimed to be only 6'0". I don't see him being taller than Bisping, they're the same height at best.
saltyfish177cm
said on 3/May/19
@guest66 Sonnen is taller then Bisping. They had a grappling match awhile ago and they were both barefoot, sonnen was the taller man. I still think he can get 184cm
Guest66
said on 28/Mar/19
@ saltyfish177cm
Sonnen actually himself said that despite being listed at 6'1" he is much closer to 6'0". I think him, Bisping and Ariel are being within very close range of each other, with Ariel being the shortest one and Bisping the tallest, I do think however that Ariel is closer to 5'11" flat though.
saltyfish177cm
said on 12/Feb/19
I believe Chael Sonnen ( Helwanis co host) can look a solid 184cm, no more no less. He is around 2cm taller then Helwani.
Micheal Bisping claimed 6'2, which is laughable as he is similar height to Helwani
Wayne
said on 1/Nov/18
Luke Rockhold is 190 cm and Helwani looks exactly 8 cm shorter than him here
Click Here
6'1
said on 27/Jul/18
He's a flat 5'11 at best maybe a tad over. And Nick Diaz being 5'11 is less likely tbh a smidge under 6' or the full 6'
Chrom182cm
said on 15/Jun/18
Looks about the same height as mike tyson
Click Here
. What do you think, Rob?

Editor Rob
I'd think Ariel was at least an inch taller than Mike.
Lllk
said on 12/Jun/18
5'11.75-6'0.25
Vlad_Fyodorov
said on 6/Jun/18
Rob, here is a video where Nick claims he's 6'1, go to 0:20
Click Here
My opinion i think Nick is around 5'11.5, he looks around the same height as Rampage, and from his staredown with Anderson Silva he looks noticeably shorter
Click Here
And i think Nate is 6'0.25 since he always looks taller than Nick
Click Here
, and with similar height to Bisping
Click Here
I hope this helps you.

Editor Rob
I think 6ft at most, 5ft 11.75 I could give him. It's useful seeing he actually claimed 6ft 1 though, thanks.
OP
said on 6/Jun/18
Very precise. It almost sounds like a double-bluff.
I say 5'11 flat, based on nothing besides his unusually precise self-assessment.

Editor Rob
I think Helwani holds up pretty well beside McGregor, check the start of
This clip
. He's looking over 5ft 11...well, depending on what figure you put McGregor on!
Vlad_Fyodorov
said on 4/Jun/18
I agree with your listing, i always thought he was taller than his 5'11 listing, he always looks similar height with Rampage Jackson.
Rob when are you going to put a Nate and Nick Diaz pages.

Editor Rob
I wanted to see if they gave a height in an interview, I looked before but couldn't see one.
Randomdude7
said on 4/Jun/18
I would guess 5'11- 5'11 1/4