Arjun Kapoor's Height
5ft 11 ½ (181.6 cm)
Indian actor, who is best know for films like 2 States, Half Girlfriend, Gunday, Mubarakan and Tevar. He claimed "183 centimetres".


You May Be Interested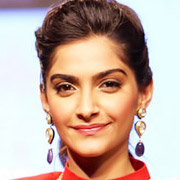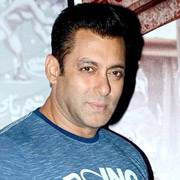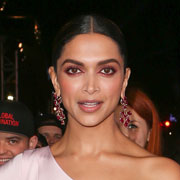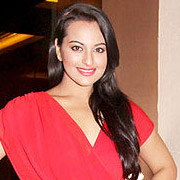 Add a Comment
28 comments
Average Guess (44 Votes)
5ft 11.56in (181.8cm)
Woofly
said on 4/Aug/20
Hey Rob, look up Arjun Kapoor and John Terry. John Terry is 6'2 so Arjun looks 5'10, what do you make of it?
Linke
said on 26/Jul/20
@ Kabir, would guess Aditya Roy Kapoor as 183 or 184 cms. He does claim 6'2 at 1.02
Click Here
varmate
said on 19/Jun/20
@lakheshwar sakia you have got to be delusional.
Linke
said on 3/May/20
Not a fan of his acting but he seems rarity in Bollywood in terms of being honest.
He claims 183 cms (says around 0.50 mark)
Click Here
Rob, is a full 6 feet a possibility for him? He did claim as being both 183cms and 6 feet in the video. I recon he would easily clear that first thing in the morning. However, I still meaning to believe that he is smidge under 6 feet for most part of the day.
He is at least 2 inches taller than Ranveer Singh, who claims to be 6 footer himself. I recon
Arjun: 182 cms
Ranveer Singh: 176 or 177 cms.

Editor Rob
That's interesting, not so bad a claim really.
Lakheswar Saikia
said on 12/Apr/20
Rob Arjun Kapoor is nothing more than 5'9
Linke
said on 24/Dec/19
Arjun is at very least 5'11.25 and at best 5'11.75
His claim of 183 is honest, he can be that height in the morning.
I find it funny that both him and Ranveer Singh claim 6', Ranveer is obviously good 2-3 inches shorter. A much better actor than Arjun fore sure :)
Linke
said on 23/Dec/19
Rob, one more Bollywood height claim that I came across.
Shahid kapoor who gets listed as 5'7" actually claims 5'10!
I think flat 5'7" is too low for him, but I am not sure about him being full 5'8" either.
Click Here
Shahid Kapoor: my height is actually 5 ' 10 " and i ll make sure that its corrected in all the biographies :)
afzal
said on 21/Dec/19
Look badshah rapper listed 5.10 everywhere and he and badshah is equal so its clear he's not more than 5.10 to 10.5
Linke
said on 15/Dec/19
Rob, how tall do you think he looks next to this gentleman? He is Anu Malik who is a popular music director in India. I have seen him up close and thought he was 181 cms.
Click Here
Also, would you consider adding few more Bollywood actors, as many of the new popular ones are missing on this site.
1: Ranveer Singh.
He claims as being 6'0 but looks maybe 177 cms at best
Click Here
(here is his claim where he states as being six feet and 75 kgs)
Click Here
With 181 cms Anu Malik
Click Here
With 175 cms Anil Kapoor
Click Here
With Arjun Kapoor, who isn't over 182 cms
2: Vicky Kaushal who actually pretty much looks his 6'2 claim.
Click Here
(He claims around 0:24 as being 6'2)
Here he is next to Abhisekh Bachchan who is at the very least 6'1.5 (but claims as being 6'3)
Click Here
Click Here
I won't be supposed if he measures smidge taller than his claims. Definitely a genuine claim

Editor Rob
I think Arjun looked a bit taller than the producer fellow.
guddu
said on 12/Jul/19
Arjun CLaims to be 183cm/6ft in this interview at 0.50 mark
Click Here
p1996m
said on 8/Apr/19
Don't you think that there is a chance of him being measured at 5" 11.75'in the afternoon?
5'11'' Guy
said on 6/Apr/19
Rob, I just want you to consider that Arjun Kapoor is as tall as 6'2'' stated Amitabh Bachchan.
afzal
said on 29/Mar/19
Rob please 1.5centimetre downgrade him
Linke
said on 29/Mar/19
Rob can you add Ranveer Singh? He seems closer to 5'9 range. His claim of being a 6 footer is atrocious.
afzal
said on 28/Mar/19
Atleast 5.10 and half not that much
Damon Blank
said on 27/Mar/19
I reckon he's about 179cm, to 180cm (5 ft 10, 5 ft 11 flat). Google has him listed at 178cm, and I'm pretty sure that they are in the middle of one guess and another. Unless you're like Bieber, who claims 5 ft 9, when he's really 5 ft 6, 5 ft 7, or Luke Hemmings, who claims 6 ft 4 even though he's not even close to it.
What do you think, Rob?

Editor Rob
At times he seems under, but I think looking more at him, his posture (when good) can make him look over 5ft 11
Greg
said on 26/Mar/19
@Miss Sandy Cowell Heya Sandy, yeah he has that hair style and most likely touches 6'0 out of bed assuming he's 5'11.5 at noon. I've watched the movie whilst on a flight back to America it's a good movie but had to watch with subtitles hahaha.
Cheers!
Incognito9
said on 26/Mar/19
Doesn't look anywhere near this tall here with JT what do you think rob ?
Also lifting of his back foot if you notice
Click Here
:

Editor Rob
It's tricky with posture there knowing how much they both might be losing.
Greg
said on 26/Mar/19
@Fe agreed man I always viewed him as a weak 6 footer, 5'11.5-5'11.75" is probably his range. This listing fits now.
Miss Sandy Cowell
said on 26/Mar/19
@ Greg - I can see what you mean about the hair!
Rob has pushed his height up to 5ft11.5, so the general consensus is that, yes, he is taller than a flat 5ft11. 5ft11.5 is a good height to be listed at, especially as it's going to mean that he's going to wake up measuring a strong 6ft without a doubt.
Cheers Greg, and thanks for writing to me. 😉👍
I'll have to check out scenes of 'Marbuarkan' via the Google route. Unfortunately, not many Bollywood movies are shown on my TV Channels, which doesn't half hack me off because what little I've seen, I really rated.
Greg
said on 26/Mar/19
@Fe Arjun can appear a 6 footer on screen but that's with his proportions, footwear and hair style I think 5'11 is a bit low for him I was thinking 5'11.5-5'11.75 I'd be shocked if he was only 5'11 flat personally.
FE
said on 26/Mar/19
@Editor,
Why not give him the 182cm then?
From all of what ive seen so far, I find it hard to believe he's only as low as 5'11" flat!
Cmon Rob, he holds up well next to tall guys like the Bachchans and absolutely towers over Anil Kapoor.
What do u think, Rob?

Editor Rob
Well 5ft 11.5 might be fair for him, I will give him that.
Greg
said on 25/Mar/19
@Miss Sandy Cowell honestly check out some clips from him in Mabuarkan he looks a solid 5'11-6'0 guy. He could even be a flat 6'0 but probably not over. He gives a tallish impression to me so I think a strong 5'11 could be a possibility I'm not sure about 6'0 range his hair style sometimes can fool you. He was taller than most of his costars though.
Greg
said on 25/Mar/19
I think 5'11 might be a little too low for him, he could fool you into thinking he's a 6 footer in Maburakan. I do remember their was a scene with him and Rahul Dev who's listed as 5'11 he seemed to edge him out I'll give him 5'11.5" possiably a weak 6'0 guy.
FE
said on 25/Mar/19
@Editor Rob,
Is he really only 5'11"?
Click Here
Click Here
Click Here
Click Here
Click Here
Click Here
Click Here
I don't know much about him, but I wouldn't have thought he was much shorter than 6ft.
He definitely has 2 inches on Hrithik, no shorter than Ranbir and John.
What do u say, Rob?

Editor Rob
arjun can look taller than ranbir, 5ft 11.5 is possible, but 6ft? I wouldn't have gone that high.
Linke
said on 25/Mar/19
5'11.75 is the bare minimum for this guy. Possibly 6'0-6'0.25
Miss Sandy Cowell
said on 24/Mar/19
I see someone thinks Arjun is 6ft!
I can't see his full stature and I haven't seen him act yet, so I'm afraid I will have to go along with Rob's 5ft11.