Cam Newton's Height
6ft 4 ⅞ (195.3 cm)
American football player, who has played Quarterback for the Carolina Panthers. He once claimed
"I'm 6-6, 240"
.

Photos by PR Photos
You May Be Interested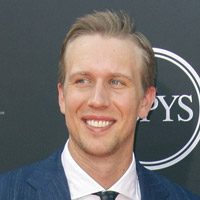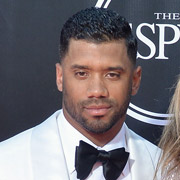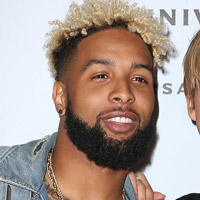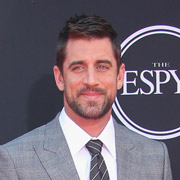 Add a Comment
42 comments
Average Guess (38 Votes)
6ft 4.71in (194.8cm)
Realist
said on 30/May/20
6'5 man would tower me by 7 inches
Canson
said on 12/Feb/20
Out of bed 6'5.25 to 6'5 3/8
Afternoon 6'4.5 to 6'4 3/4
6'5 an hour out of bed
Canson
said on 1/Oct/19
@Rampage: 6'6" out of bed is too much for someone that height imho. Plus his 6'5" flat was a combine measurement and that's early AM. If an hour out of bed like the norm I go with 6'5 3/8" and 6'4 5/8 or beat 6'4.75
Dream
said on 28/Jun/19
@Canson 3.5 inches max. It looks like Cam is a bit loose in posture and TT is a little closer to the camera.
Junior Hernandez 1990
said on 25/Jun/19
It will be interesting to see Charles Barkley had a height comparison with Cam.
Rampage(-_-_-)Clover
said on 25/Jun/19
Out of bed: 6ft6(198.1cm)
Before bed: 6ft4⅞(195.3cm)
Dunno
Nik
said on 16/Jun/19
I like his listing but he won't!
Junior Hernandez 1990
said on 13/Jun/19
Rob, atually how did you get the 6'5 7/8? I always see 6'5 listing for Cam out here.

Editor Rob
I think he'd measure that mark at lunchtime
Canson
said on 31/Jan/19
@Junior: I'd go 6'8" for TT and 6'7.25 for Love
Junior Hernandez 1990
said on 30/Jan/19
@Canson We can argue 6'7 3/4 to 6'8 for Tristan
Click Here
6'7 1/4 Kevin love always look 2cm shorter than Tristan.
Canson
said on 28/Jan/19
@Dream: how tall much would you say Tristan Thompson has on him here? My guess is 3.5" max. I would give Cam probably 6'4 5/8 and TT 6'8" as his combine was 6'7.5 morning and he's said to have grown an inch which is believable
Click Here
Dream(5'9.5")
said on 13/Dec/18
@Canson
True, but I think at times, Cam can look shorter than his listing.
Click Here
Canson
said on 9/Dec/18
@Dream: he actually can look taller than 6'5 there but because he's favored. He was 21 when he measured at the combine but he could've grown a fraction but probably just to a flat 6'5 at his low vs the morning height that he measured in 2011. It's hard to say for him. Sometimes he looks 6'4.5 or maybe 195cm others 6'5. My guess is he could be more like 195cm Kobe's height
Dream(5'9.5")
said on 5/Dec/18
Honestly, he definitely looks around 6'5" with Tom Brady.
Click Here
Canson
said on 5/Oct/18
@Viper: rivers measured 6'5 at the combine. So did Cam. Both may be 6'4.5-.75 perhaps
Canson
said on 11/Sep/18
Agree with everything you said Junior. 6'5 for Cam is no different than 6'2" for Steph Curry where he's really 6'1.5 max
viper
said on 10/Sep/18
Same height as Phillip Rivers. Rivers also measured 6-4.7
Junior Hernandez 1990
said on 10/Sep/18
Looking at Cam too much i can see him at most same height as Jordan. Although Cam round up Lebron as 6'7 because Cam think himself as 6'5 and funny thing he daring to claim 6'6 which he is no where close to it without shoes. I once mention i do have a legit 6'4 5/8 friend met Lebron up close at night and think he look like between 6'6 1/2-6'6 3/4 that i would define 6'6 5/8 the worst case for Lebron. Cam being 6'4 1/2 most likely and hardly goes up 6'4 5/8 next to Lebron.
Canson
said on 9/Sep/18
Agreed Viper
Canson
said on 7/Sep/18
@Christian: agreed. Although he honestly can look 6'5" at times
viper
said on 7/Sep/18
6-4.5 I can buy for a low, even If he doesn't look it
Christian 6'5 3/8"
said on 6/Sep/18
@Junior
6'4.5" is the lowest case for him IMO but still possible. He did measure 6'5" flat and most NFL players are around 3/8"-1/2" shorter than measured at their lowest.
Junior Hernandez 1990
said on 5/Sep/18
I don't think Cam is taller than Jordan or same height as Kobe. I would strong go 6'4 1/2 more i look at Cam.
Dream(5'9.5")
said on 18/Aug/18
@Canson Agreed bro!
Oh god, I hate to bring it up, but he was easily taller than Boris Kodjoe, ROFL!
Cam and Michael Jordan have met. Unfortunately, I can't find pictures of them standing together!
Canson194cm
said on 22/Apr/18
Would likely drop to 6'4.75 at a low.
Dream(5'9.5
said on 22/Mar/18
Rob, this is a silly question but....
Where would an 8'6" guy land compare to him? XXXXPPPPPPPPPP
Canson
said on 3/Mar/18
he's Kobe's size 195cm at a low. 6'5 easy in the morning
Canson
said on 1/Mar/18
@Rob: that seems odd 1/4" advantage tho for some but guess it could be true. The measurements are probably all done within about 2-3 hours of them waking max. (let us hypothetically say if they've been on their feet for an hour when begin the measurements). I bet they only last about an hour from when they start probably?? Not sure. So say they wake at 6am then begin getting measured at 7am or in the 6am hour they likely would be done by 8 I'm thinking so maybe 2 hours on their feet
Canson
said on 25/Feb/18
@Rob; from the evidence I've seen these aren't mid morning measurements. They're an hour out of bed. They typically get up at 6 am do drug screening then measured. From the 2006 and other years I've seen they've typically been 3/8 or 1/2" diff from an afternoon measurement such as at the Senior Bowl when it used to be In the afternoon. Sure not all players are that high some may get less sleep but prob rare they do

Editor Rob
Some players will get measured earlier than others, I suppose there is a bunch of them going through the process and the earlier guys might be at a 1/4 inch advantage than some of the later guys.
Canson
said on 24/Feb/18
@KH: agree with your points but I think Cam wasn't fibbing that's his listed height when he played ball at Auburn. To be fair he is honest now as he called Lebron 6'7" in an article.
@Rob: only thing with this listing is he's clearly taller than Colin Kapernick by a hair. Meaning if Kap is listed his combine height Cam would have to be at least a full 6'5 just because that's a good CM difference. My opinion is both are morning heights Colin and Cam and that Kap is my height prob at night and Cam prob 195cm at his low

Editor Rob
It was probably better to put Colin back down an 1/8th as I think with many of the NFL listings, anywhere from 1/8th to 1/4 less would be more a mid-day reading.
KH
said on 20/Feb/18
He isn't close to 6'6 so he should eat the penalty of 7/8 and not getting the full 6'5 listing lol. Just because your tall doesnt give you the right to fib he is no different then the weak 5'7 guy claiming to be 5'8. Its actually worse in taller guys to lie imo.
Canson
said on 14/Feb/18
Good point Christian. Foles looks shorter than Wentz imho. More than just the 1/4" that separates them on their pre drafts. But to be fair Wentz looks a much better 6'5" than a lot of others I've seen. He's like a JJ Watt in that he looks close to his pre draft. I couldn't see Wentz falling under 6'5 on a normal day.
@Rampage: yea from what I've seen that's been the norm since 2006 at least early morning. But Cam to be fair doesn't look as different as a lot of others would in the afternoon from their morning. Like some guys may vary 1/2" since it's early morning. I think Cam looks the same size as Kobe does about 6'4.75 (195cm approximately) vs 6'4.5ish
Rampage(-_-_-)Clover
said on 14/Feb/18
Easily 6ft6 or more in sneakers if this is an afternoon measurement. But like Canson pointed that there is a good chance it was in the AM
Christian-6'5 3/8
said on 13/Feb/18
Rob, why the 6'4 7/8" listing? You usually list players exactly the height they were measured. You list Nick Foles at 6'5" so you should list Cam at 6'5" too since both were measured 6'5" flat.

Editor Rob
It's an estimate, I think you could argue both may fall shy of 6ft 5.

At least Foles only claimed 6ft 5, Newton claimed 6ft 6.

Canson
said on 13/Feb/18
@im 171: I think if it weren't for combines being held so early in the day I may have actually said he was 6'5" flat. I used to think he was honestly. But that's because of his build. He looks close in height with Peyton Manning and taller than brady but when you see him next to Gronk who I don't believe is actually even a full 6'6" at a low (next to Jimmy Graham) 6'5.75 more likely Cam looks 195cm max. Like he does with Kobe too (Kobe has a camera advantage so likely around the same height as he looks next to Lebron how Kobe does
Canson
said on 13/Feb/18
@Rampage: they measure so early in the AM (6am or 7am) that it's highly unlikely. I see a 3/8-1/2" variance in senior bowl and combine when the senior bowls were done in the afternoon. I can see 6'5.5 out of bed perhaps and 6'4.75 at a low but to be honest he can look no less than 195
joel
said on 12/Feb/18
south carolina guy here. 7/8? haha. you've gone too far.
Canson
said on 12/Feb/18
Even at likely 195 I feel that he would edge Michael Jordan by a full 1/4" if not a cm
Canson
said on 12/Feb/18
Lol Rob knocked the fraction off!!! He can actually pull off of a full 6'5" on occasion but being he measured in the AM I feel that the 195cm is fair 6'4.75 is likely as high as he would actually be at his low. Which means he holds his height well compared to others who lose 3/8-1/2 below their combine. He rarely looks no less than 195cm. Same height as Kobe
Rampage(-_-_-)Clover
said on 12/Feb/18
Groovy listing...
6ft6 out of bed, Rob?

Editor Rob
Could be, or 6ft 6 in sneakers...
Im 171CM
said on 12/Feb/18
Looks tall I'd say 6'4" flat
Junior Hernandez
said on 11/Feb/18
Same height as Kobe Bryant!