Charlyne Yi's Height
5ft 1 ½ (156.2 cm)
American actress and comedian, best known for playing Dr. Chi Park on TV series House. In an episode of said show, her character described herself as "5'2".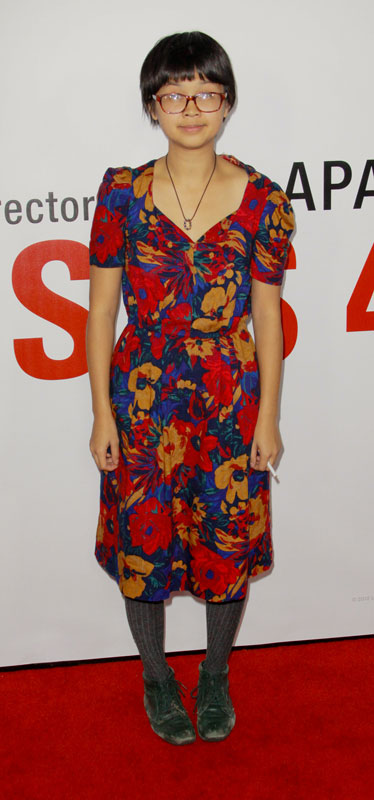 Photos by PR Photos
You May Be Interested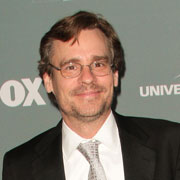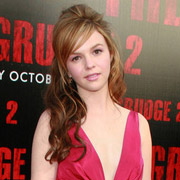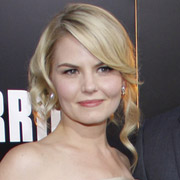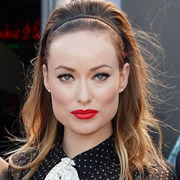 Add a Comment
9 comments
Average Guess (4 Votes)
5ft 1.44in (156.1cm)
Miss Sandy Cowell
said on 13/Oct/19
On one of today's Season Eight episodes, Charlyne said she was 5ft2!
5ft2! 😋
Nik
said on 15/Nov/17
@ Sandy Cowell- Hi!
Too true, you can't! I am confident that Charlyne is in the 5'1" - 5'1.5" range, so by plumping for the average (5'1.25" as you know) I was guaranteed to be no more than 0.125 of an inch out should Charlyne be nearer 5'1" or 5'1.5" than 5'1.25". However if I had gone for 5'1.5" for instance I would be anything up to 0..375 of an inch out on this estimate if she is anything from 5'1" to 5'1.375", as she would be rounded to 5'1" or 5'1.25" depending on where she iwould be in that range! Of course she may not be 5'1" or 5'1.25" or 5'1.5" and that would mean that Sandy Cowell, Rob Paul, and Nikolas Ashton, are all totally wrong, and that would simply not do! We would all be out then and I would be onto a loser for using this tactic but I really do agree that she is between your 5'1" and Rob's 5'1.5", so I have sat on the fence and coveted my options!
Cheers! Enjoy tonight and the "Coronation Street, part 2!
Sandy Cowell
said on 15/Nov/17
@ Rob - I showed Christopher (my brother) your comment and he was delighted and very interested in how cold and windy it is where you live! He knew it is cold, but he'd never had any first-hand information about how windy it is!
Thanks from both of us for your trouble! 😁😊
Sandy Cowell
said on 14/Nov/17
@ Nik - You can't go wrong with averages, can you? If in doubt... 😁👍
Sandy Cowell
said on 13/Nov/17
@ Rob - My brother keeps asking me what the whether is like in your part of Glasgow! He has always been fascinated by all things to do with the whether since he was a small boy!
He will be very interested in this...
Editor Rob: it seems pretty much half the year it's raining here in East Kilbride (which is just south of Glasgow and higher up) and generally in my town reasonably windy. It helps having shortish hair! 😁

Certainly not a great place for weather, I suppose the best place in UK is south-east, a bit more drier!
Nik
said on 13/Nov/17
@ Sandy Cowell
Nice hair and dress! I think I will vote for the average, so it's 5'1.25! She looks 5'1" range all day long!
Sandy Cowell
said on 12/Nov/17
I hope you enjoyed your weekend Rob! 👍
Editor Rob:
well I didn't spend much time on the web, I was freezing my ass off with jenny at our stall for 2 , the temperature must have been barely above 2 degrees inside this empty unit, I needed
4 layers on
😁
Sandy Cowell
said on 12/Nov/17
@ Rob - Ah! That explains it! Although I purchased them and have access to them, I haven't properly sat and watched the later 'House' series boxsets! Maybe this will give me a kick up the backside, though it probably won't be for ages, knowing how 'reliable' I am when planning to watch something! 📺 🙀💤😴😩💤
Editor Rob:
yeah, she does pop up quite a lot, and does look
Near a head
shorter than Robert, who I agree - he doesn't strike as a man who is near 6 foot, maybe some people simply don't look as tall as they actually are.
Sandy Cowell
said on 12/Nov/17
Who is she? I've never seen her in 'House'! She must have been in a much later series to the ones I saw! I'd have noticed someone over a foot shorter than Hugh Laurie, of that I'm certain. I reckon Charlyne is below the 5ft2 she says she is; I will go for 5ft1.
At least Charlyne has a comment now! 💐
Editor Rob: she did pop up in last couple of seasons and looked quite short.