Chuck Palumbo's Height
6ft 3 ½ (191.8 cm)
American former wrestler. In the past he's been
billed
as
"6'6"
and 265 lbs. He himself said
"I'm 6-foot-4, and [The Great Khali] makes me look like a small child"
You May Be Interested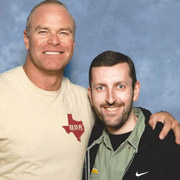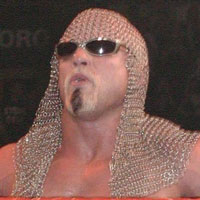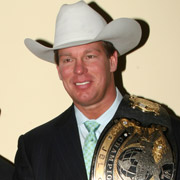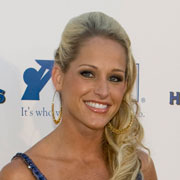 Add a Comment
17 comments
Average Guess (19 Votes)
6ft 3.67in (192.2cm)
Lyle
said on 1/Jan/21
He looked taller than 6'4 DDP and Albert in the Royale Rumble back in 02
Hotpots
said on 29/Aug/20
Wwf billed him ridiculously hahaha. 6-4 max 6-3 min.
Hotpots
said on 9/Aug/20
His billed height is ridiculous. 6-3.5
FanzWrestler
said on 6/Aug/20
I believe he's around the 6'2 3/4, 6'3 range. I know for a fact that Sean O'Haire is listed at 190cm, it's in one of his mugshots which are usually taken without shoes. So if O'Haire is a flat 1.9 (6'2 3/4) but I'll just say 6'3, and is billed at a height of 6'6, then Palumbo would be close at about 6'2 3/4 if not then 6'2 1/2. Shawn Stasiak who's billed at 6'5, in reality is a flat 6'1 3/4 or 6'2 (188) and Mike Sanders who is billed at 6'1 is 5'11. Wrestlers being billed at a 2inch difference is no big deal, but what boggles me is that for Palumbo, O'Haire and Stasiak they were clearly either in lifts or shrunk as time went on. Rey Mysterio is billed 5'6 but his real height is 5'2. That's a four inch difference! Wow.
Michael186
said on 1/May/20
Surprised he's being listed this low. he always looked a solid 195cm to me. Maybe just his boots.
Wrestling Fan
said on 20/Sep/19
@Rampage
Yeah for sure
He's not shorter than Billy Gunn
Rampage(-_-_-)Clover
said on 18/Sep/19
Rob, maybe 6ft4 peak?
Wrestling Fan
said on 31/Aug/19
6'4" seemed to be very honest claim by him.
I still believe that he's as tall as Billy Gunn.
Jimbo hopper
said on 15/Jun/19
Billed by wwe as high as 6-7!!
zaq
said on 26/May/19
how tall do you think nunzio is around 5'6 ?
rawdshaq
said on 1/Apr/19
@Christian Especially in the old days there are a handful of guys who were really only 6'1" range that actually got billed as high as 6'8". It was nuts. Nowadays they are a little more realistic
Christian 6'5 3/8"
said on 28/Mar/19
@rawdshaq
True. And some cases even 6'7".
rawdshaq
said on 26/Mar/19
I'm beginning to notice a lot of legit 6'3"-6'4" guys get billed at 6'6".
Christian 6'5 3/8"
said on 25/Mar/19
I remember this guy back from the 2000's in WWE. I always thought that he was one of the more underrated wrestlers.
Rothern Cassidy
said on 25/Mar/19
Wow this takes me back!!! Thanks for this page Rob!!! I met Chuck in Cleveland back when the natural born thrillers were doing their skit with Sean O'Haire and Chuck Palumbo as a team. I recall chuck being slightly shorter than me and I stood 6'4 back then. He was taller than Sean but shorter than Jindrak who was pretty much my height. I actually tried scoping out for Chuck's height but found a site that lists him at a 6'2. (
Click Here
). That's pretty much it. Nevertheless I also recal Stasiak being a weak 6'1 range that day. This was in casual clothing. And also was a loooooong time ago haha. I'm 40 now!
Miss Sandy Cowell
said on 24/Mar/19
@ Rob - Yes, I can see what he means! 😂
I don't think 'The Great Khaki' would be first on my 'would love to meet' list! 😥
Miss Sandy Cowell
said on 24/Mar/19
Who's 'The Great Khaki?'
He looks huge back then in the ring, and he can't be THAT much smaller now, so 6ft3.5 seems fine.

Editor Rob
Here is Chuck with
The Great Khali
....you can see why he is saying he made him look small.