Connie Nielsen's Height
5ft 10 (177.8 cm)
Danish Actress best known for roles in films like Wonder Woman, Gladiator, The Devil's Advocate, Basic, 3 Days to Kill, The Ice Harvest and Mission to Mars. On tv she has appeared in The Following and Boss.
Her Danish model agency (2pm) used to
list her as
"HEIGHT: 178 / 5' 10""
with Measurements:
"Bust: 87cm / 34 inches"
,
"Waist: 62cm / 24 inches"
,
"Hips: 93cm / 37 inches"
and Shoe Size 39 Euro (7.5-8).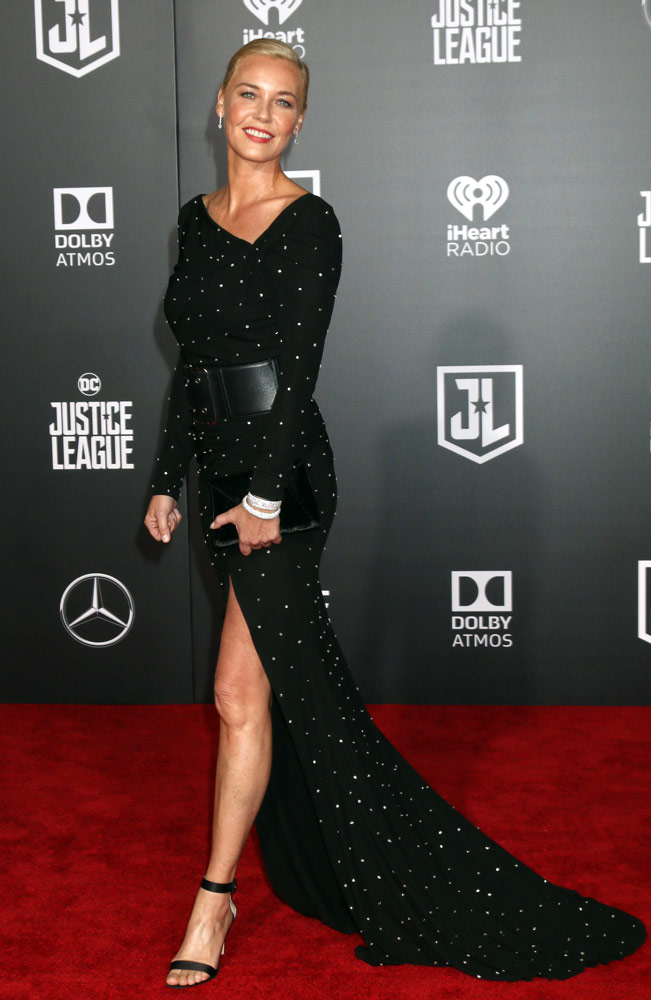 Photo by kathclick/BigStock.com
You May Be Interested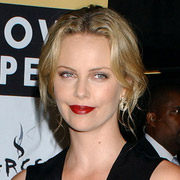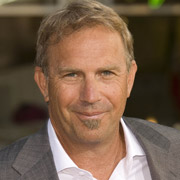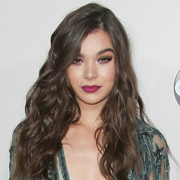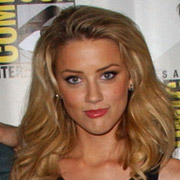 Add a Comment
42 comments
Average Guess (36 Votes)
5ft 10.27in (178.5cm)
David Tang
said on 23/Jul/21
5'10.5
Acmd11
said on 4/Jun/21
179 cm
Shayz
said on 6/May/21
2cm taller than Odenkirk in Nobody .
Mimi
said on 21/Mar/21
Rob I'm wondering why you downgraded her by a quarter?

Editor Rob
last time I looked at her I just thought right around 5ft 10 looked believable.
Miss Sandy Cowell
said on 3/Jul/20
💐🎂🎁🎈 Happy Birthday Connie 🎈🎁🎂💐
Happy Birthday to Connie Nielsen, who turns all the fives, 5️⃣5️⃣, today. She looks heaps younger!
One film that isn't listed above is called 'One Hour Photo', which I highly recommend. She stars alongside a frighteningly obsessive Robin Williams, who envies her perfect family life.
5ft10.25 is my Birthday guess for Connie. 🥀👱‍♀️🌹
💐🎂🎁🎈💐🎂🎁🎈💐🎂🎁🎈💐🎂🎁🎈
Tall Sam
said on 26/May/20
A listing between 5'10" and 5'11" does seem likely, easily near the upper height in the morning, probably averages 5'10.25"-5'10.5".
Jam Cherry
said on 23/May/20
178.5 cm is perhaps the most accurate guess
MAD SAM
said on 18/May/18
There's no doubt she's 178 cm, she can easily pass for a 6 footer when puts on heels
Dude 173 cm
said on 22/Dec/17
Over 5'10 flat in his low
Sandy Cowell
said on 16/Oct/17
Connie really is gorgeous - I saw her on TV in 'The Devil's Advocate' only the other night! Not often can a woman who is playing on the evil side look so poisonously charming and alluring!* Yet she can play unglamorous heroines as well, as seen in the film 'Basic', though she was still pretty doing that! 😇
I would like to give her the most that is sensible for her. Being elegantly slender, she will be able to pull of taller very easily! So I am opting for 5ft10.5!
*By that I meant the other women on the Devil's side in that film were still beautiful - but very creepy at the same time. Not Connie! She could have conned me all the way!
Valhalla
said on 8/Jun/17
Oh sh*t didn't realise she tall I saw Wonder Woman was good I reckon; real tall for a women, nice!
Jp
said on 9/Feb/17
Looks 5 ft 11 next to Travolta
Just
said on 28/Mar/15
I've rewatched the movie last week. She only looks taller than Charlize in Devil's Advocate because in their scenes together she's in high heels and Charlize's in sneakers.
Hypado
said on 16/May/14
She looks very tall in 3 Days to Kill.
178/179cm
jeb49
said on 23/Dec/13
She's a tall one. Looked noticeably taller than Theron in Devil's Advocate.
snake
said on 27/Aug/13
I say 5'10.5"
Ronald
said on 3/Jul/13
Looked 5'10" to 6 feet next to John Travolta in Basic
Q
said on 19/Apr/11
She is Looks a 5'11 to me.
YH
said on 24/Jan/11
She was the same height as 6 ft John Travolta in Basic
Mr. R
said on 3/Apr/09
She is listed at 5-10 in the May 2001 issue of People.
Lara
said on 23/Mar/09
Yeah I agree with the person below me; unless the guy's like 6"5 or something no way could he be that much taller than her. So we know it's faked.
Yikes-WTF
said on 22/Mar/09
Mark, apparently you don't know the tricks of the trade.....Lori Singer way taller than Kevin Bacon, but you wouldn't know it from "Footloose". Brooke Shields way taller than Chris Atkins in the Blue Lagoon, but you wouldn't know it from the movie.....the guys wear boots, the women wear flats, walking scenes are actually altered as well. Back in the Dark Ages of the 1980's, Brooke walked in a trench on the beach in Blue Lagoon. Lori Singer was on ly scene side by side with Bacon when he was in his cowboy boots...you never saw her with him when she had her famous "red boots" on. I would easily explain the picture by saying "uhhhhh...maybe he looks taller because you can't see his feet and chances are, he's leaning on a box! Dude! You need to get out more if you can't figure something this simple out!!
Mark
said on 26/Feb/09
You say:
Connie Nielsen - 5'10 (178cm)
Kurt Russel - 5'9 (175cm)
Then how can you explain this?
Click Here
It's a picture from the movie where everything is possible. Kurt Russel is definetly shorter then Connie.
Daryl
said on 2/Aug/08
I say John Travolta without shoes is 6'05 and with lifts in staying alive he;s 6' 3in. stallone without shoes is 5'5 and a half inches he wears 4'.5 inch lifts in his Rambo boots then he's a solid 5' 10.
Zohan
said on 14/Jul/08
She TOWERS over Lars in every photo of the two of them together, sometimes appearing over 6ft, although Lars is only about 5ft5
marzia
said on 27/May/08
I saw Connie Nielsen in a London's supermarket (Whole Foods) last Sunday with her child and an Italian friend. She spoke perfectly Italian so, as I'm Italian too, I turned back and recognized her. She is very tall and beautiful, even if with some wrinkles.
Anonymous
said on 14/Mar/08
She looks 5'10. You can't go by how tall stars look next to other cast members in films, especially when comparing tall women next to men, because Hollywood uses all sorts of tricks to make the man look taller, like making the woman wear flats and the guy heels. Ingrid Bergman, who was 5f10 ins, said in an interview that in one of her films they made her male co-star walk in a ditch alongside her to make him look taller. When looking her best, I think she is the most beautiful woman in Hollywood today.
Jack Stewarts
said on 31/Jul/07
On basic she looks almost the same height as John Travolta who is listed here aroun 6 ft. Apparently she is not wearing big heels. So i would give her, at least 180 cm
dmeyer
said on 30/Jul/07
travolta can look 6'1 on occasion but i think he was never more than 5'11.5 to 6 ft
dmeyer
said on 30/Jul/07
travolta looks only 3 cm taller even thaugh he had 1.5 in heels lets say 1.25 shorter than travolta i think 5'10.5 is closer for her and even if she is 5'10.5 that is only 5'11.75 for travolta
Franco
said on 14/Jun/07
she looks tallish this is true, but i'd say she is 176cm to be exact.
5'9.5
marines
said on 10/May/07
You say:
Connie Nielsen - 5'10 (178cm)
Kurt Russel - 5'9 (175cm)
Then how can you explain this?
Click Here
marines
said on 4/May/07
Connie cannot be 5'10". I watched "Soldier" lately and Kurt Russel (listed here at 5'9") is a least 10 cm taller (if you don't believe see yourself).
dmeyer
said on 12/Dec/06
travolta weared 1.5 inches boots ner her she had 1 ti 1.2 inches heels in basic and he looks only 1.25 on her so she could be 180
dmeyer
said on 11/Dec/06
if she claimed 179 she is defenetly since girls dont lie about their height sepecialy if they are tall
dmeyer
said on 11/Dec/06
she could be 179 since she looks 1 to 1.5 smaller than travolta she wasnt wearing heels more like 1.3 combat boots 5'10.5 close to 5'11 travolta was 183 to 184 when i met him 179 minimum for her at the very least 5'10.25 she dosnt look 2 inches shorter than him more like 1.25 to 1.5
frank p
said on 18/Apr/06
In the 90's movie "Micheal" there is a place in the film where someone says, "a 5 foot 11 inch angel..." I'm not sure if it's William Hurt or who it's been awhile. Anyways, RARELY if ever do they put a height into a film that would make the leading man actually shorter than he is in real life. EXCEPT if it was for historical accuracy. Micheal was a fantasy so I don't think so. I recall it because at the time it struck me, because I always thought of him as taller.
Example of that is on King of Queens. On one episode, Kevin James says his height of 5"9. Face it, people ADD to their heights espeacially in show-biz. They wouldn't have said that in the script if he was 5"10 or 5"11.
hulk
said on 17/Apr/06
Rob , on some pics Connie looks maybe 1 inch shorter than Travolta. But that would put Travolta shorter than 6 feet.

Editor Rob
one of those who could be a little over 5ft 10, but back in Mission to Mars, there's some pics of her in heels beside Jerry and Tim Robbins, 178, 179 maybe?
D. Ray Morton
said on 7/Apr/06
"She IS very tall in "The Great Raid""
Excellent WWII movie.
She looks about 5'11" in that one and all the others I've seen. Tall and gorgimous.
Mr. Oolreek is one lucky guy.
Frank P
said on 6/Apr/06
She IS very tall in "The Great Raid" I just watched it on DVD. It stars her James Franco and Ben Bratt. Good war story BTW. In fact she is a nurse in WWII Phillipines. She seemed to tower over most of the cast.
Zach
said on 16/Dec/05
She does seem to stand a little taller than Russel Crowe in gladiator...
Highlander
said on 22/Jul/05
I disagree, Russel crowe is 5'10 himself and in gladiator she stands about an inch and a half above him, shes more like 5'11 id say.